Paris Jackson "Keeps an Open Mind" With Makeup — and Everything Else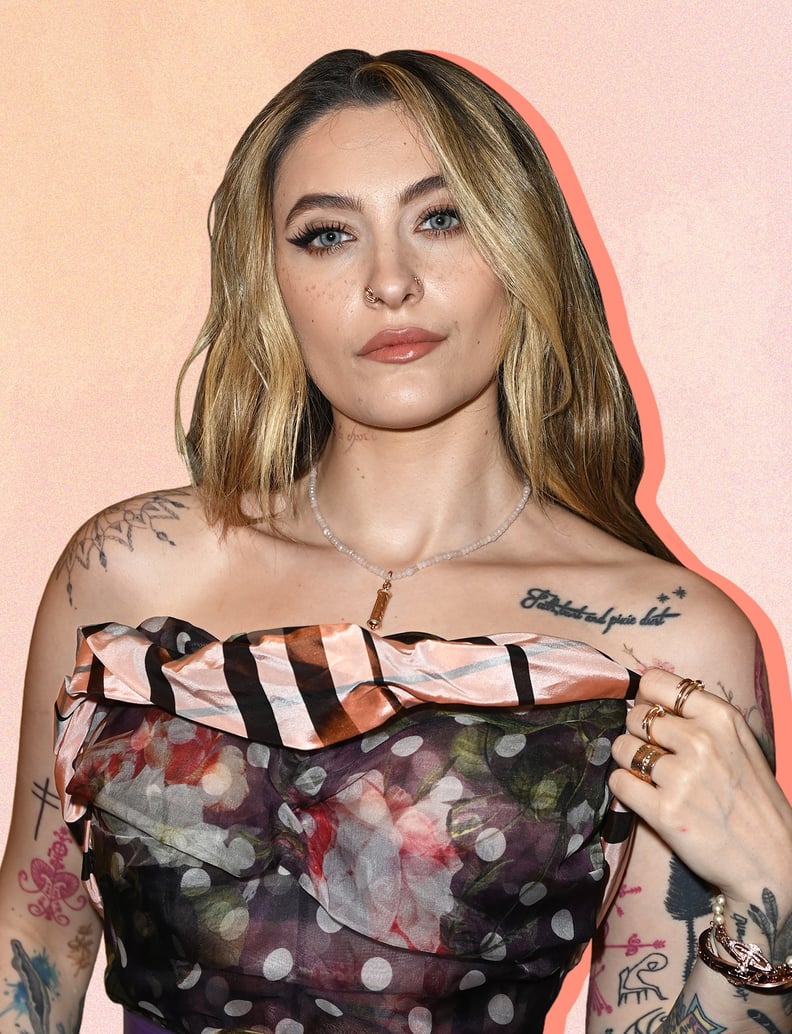 Getty | Pascal Le Segretain
Photo Illustration: Aly Lim
Getty | Pascal Le Segretain
Photo Illustration: Aly Lim
Paris Jackson already has model, actor, and musician on her résumé, but she can now add beauty-brand ambassador to the list. She has been named the new face of KVD Beauty, just in time for the brand's launch of the new Tattoo Pencil Liner.
Her goal with the partnership is to help redefine the standards of beauty, which Jackson tells POPSUGAR seem to fall under somewhat of a "standard template." Not KVD Beauty, though, which is rooted in experimentation and self-expression — not just with makeup but also with body art. That's something Jackson could relate to: her favorite way to express herself is with tattoos and piercings, evidenced by her own robust collection of ink. (Just don't concern yourself with trying to decode the meaning of each design. "A lot of them I got for no reason," she says.)
"I try and always keep an open mind — not just with makeup, but with everything."
To be clear, Jackson's love for beauty hasn't always been steadfast. She really only developed an interest in makeup in the last few years through work. "All of the experiences that I've had in the last few years have gotten me to that point," she says. "I appreciate the artistry behind it."
She's since developed somewhat of a signature look — without meaning to, of course — but she's rarely seen without it. "My go-to look is just a little bit of eyeliner at the very edge of my eye, like a wing, but I don't really touch the eyelids as much," Jackson says. "I feel like a smoky [eye] is somewhere between that and '80s rock and roll."
Initially, her relationship with beauty was complicated due to societal pressures that come with growing up in the public eye, but she's learned to turn inward as a way to deal. "Recently, I've learned how to cope with it all by practicing self-love and affirmations and diving deeper into my spiritual life," Jackson says. "It wasn't until the last couple of years that I've started feeling really good about myself and my body, and feeling comfortable and everything. Those moments of self-love aren't 24/7, but the bad moments are fewer and further between."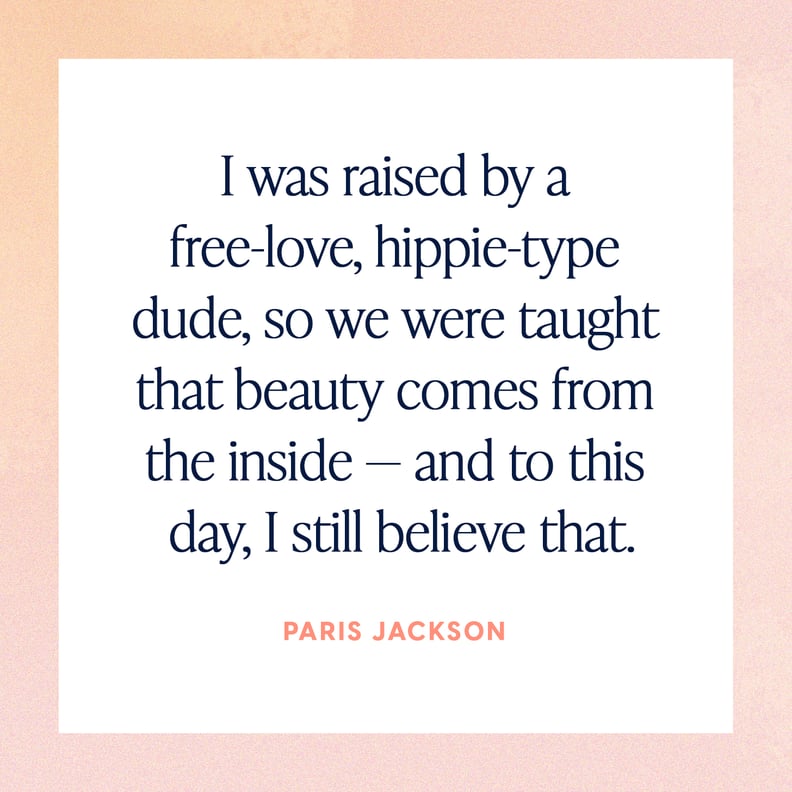 As someone who considers herself to be a "realist," she knows makeup can be used as a form of expression, but it's not a long-term fix for confidence, self-love, and self-esteem. "If you don't feel confident, makeup isn't going to help," Jackson says. "If you don't love yourself, makeup won't help. But if you do love yourself, the makeup can add on. You can always add on and build on to things, but I think the feeling of being whole comes from inner work."
Jackson has walked on the red carpet and runways with zero makeup on, and she's appeared in photo shoots in layers of it, so she doesn't identify as a makeup maximalist or minimalist. "I try and always keep an open mind — not just with makeup, but with everything," she says, adding that this comes from her upbringing. "I was raised by a free-love, hippie-type dude, so we were taught that beauty comes from the inside — and to this day, I still believe that."