Best Hair Tutorials | Video
Skip the Salon With These Gorgeous (and Easy!) Hair Tutorials!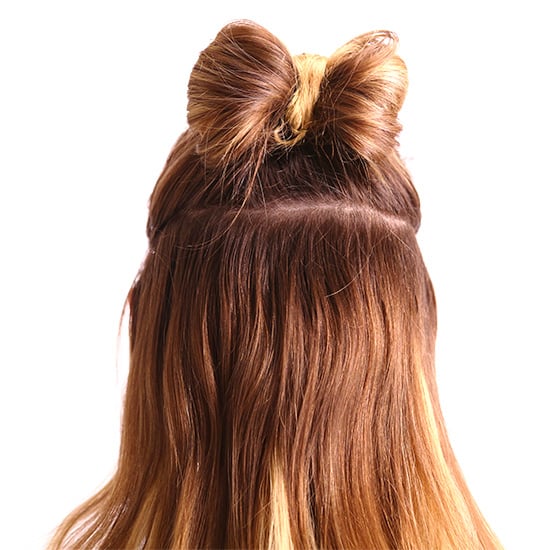 4
A Holiday Hair Bow in 2 Minutes Flat
Bows aren't just for the gifts you're giving this season — impress everyone at your next holiday party, and try the hair bow! It looks complicated, but it only takes two minutes to master, and anyone can pull it off (seriously). Just be sure to have a few bobby pins on hand!
On Kirbie: Shoshanna dress