Carrie Underwood Hair, Makeup, and Skin Care Tips
Carrie Underwood Talks DIY Smoky Eyes, Wigs, and Manicures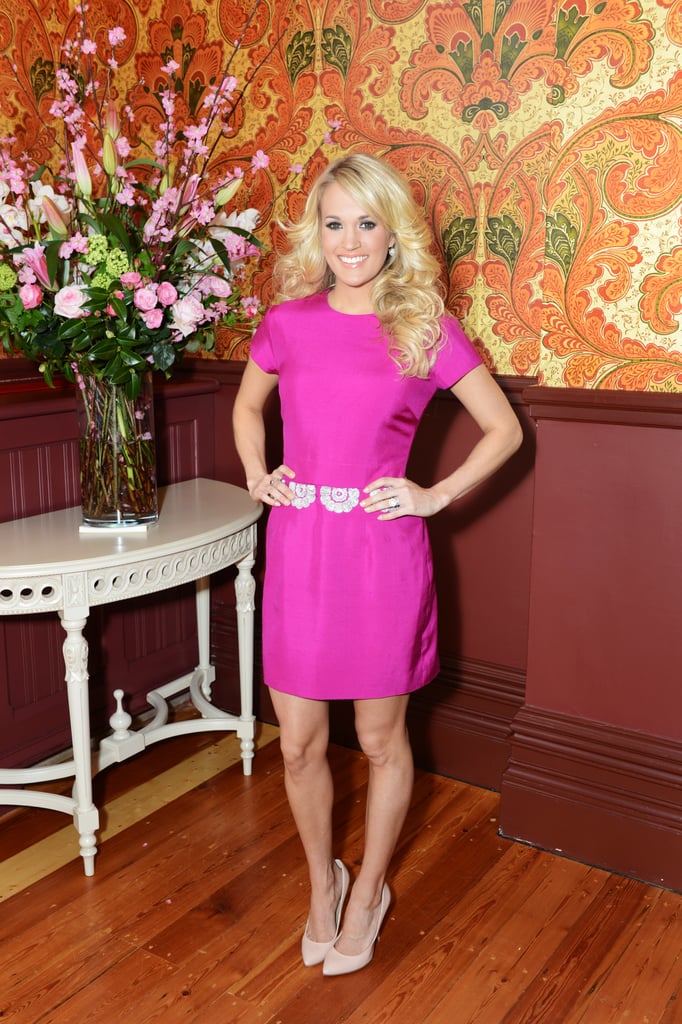 CU: I feel like it is now. I have friends who sleep in their makeup, and I'm like, "How?? How do you do that?" [They say] it takes too long, and I'm like, "Really? It's just in your life!" It almost helps you get ready for bed, because your body knows that this is what you do before you go to sleep. So it's like Pavlov's theory — it helps to have the same routine. 
PS: Do you ever leave your makeup on at night?
CU: No. No matter what, even if we have a superlate night for some reason or an award show or whatever, I have to wash my face. 
PS: Does your makeup routine vary a lot from a regular day to a rehearsal to a night out?
CU: It's definitely amplified for a date night or a girls' night out or even for a show. A show is even more so, because I feel like I have to. Because of the lights and everything, I have to wear a lot more makeup, but my day-to-day beauty routine is so simple. It really doesn't have to be complicated! Date night is just more amped up — I do the smoky eye thing and maybe a little brighter lip.