Jared Leto's Hairstylist Chase Kusero on His Perfect Hair
Jared Leto's Stylist on Why He Has the Sexiest Hair in Hollywood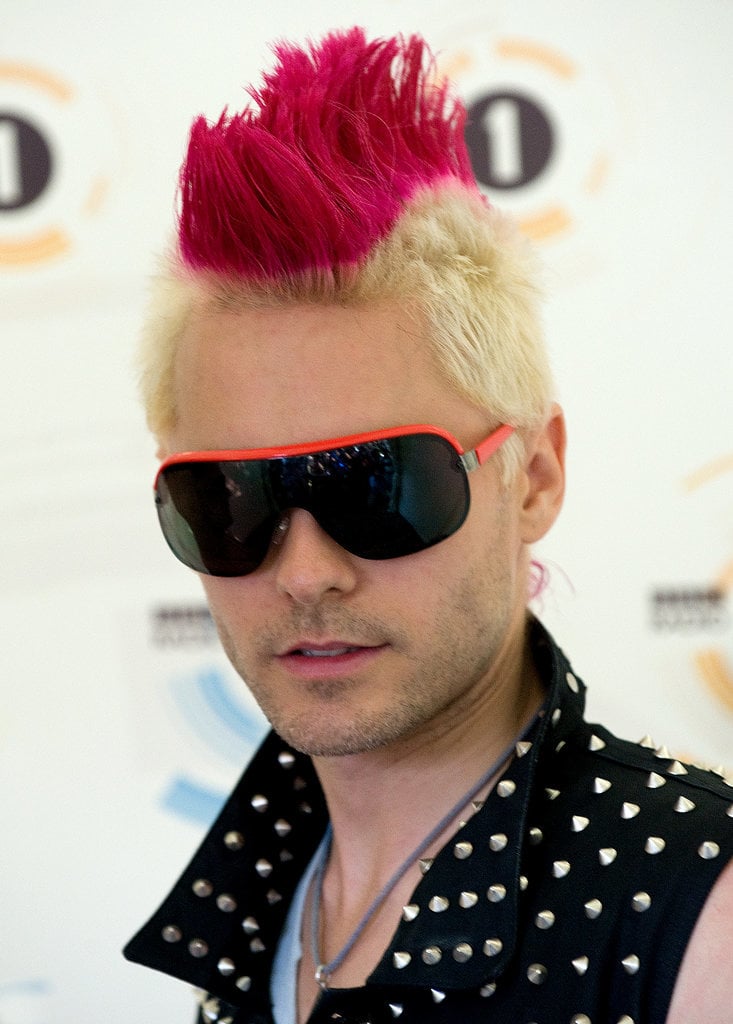 PS: Jared has worn some pretty epic hairstyles, and we even rounded them up. Which throwback Jared hairstyle is your favorite?
CK: Probably one of the most memorable is his pink mohawk and blond sides. I also liked when it was a bit longer and kind of messy with texture a few years ago. Right now, it's perfect timing for this kind of look for him. This look moving forward will be that iconic Jared. His funky, exaggerated punk-rock days are over. Never say never, but I think we are done with the punky colors.
PS: What is Jared like when he is getting ready? Does he play music? Drink juices?
CK: We always drink water in glass bottles — that's always the thing. We are pretty chill. Jared is a really healthy guy, a longtime vegan. He snacks on healthy things. Mostly he is in the zone or practicing speeches. He is busy with his band. Sometimes we look at different artwork for his band before we cut his hair. If we listen to music, it's usually something he is doing that he needs to perfect. He's a perfectionist.
PS: What did you think of his acceptance speech last night? It was so inspiring, right?
CK: It was amazing. It was great. It was moving. His mom is amazing, too. She comes to the house when we are getting ready. It was cool to see her reaction. It's been a road. We've been working every day for the past four months. He has won 36 awards. Maybe last night was 37 — everything from independent ones to the SAG Awards and UK awards. It's crazy.