Kristen Bell Beauty Interview
Kristen Bell on Having a Lob, Being a Mom, and Loving Lipstick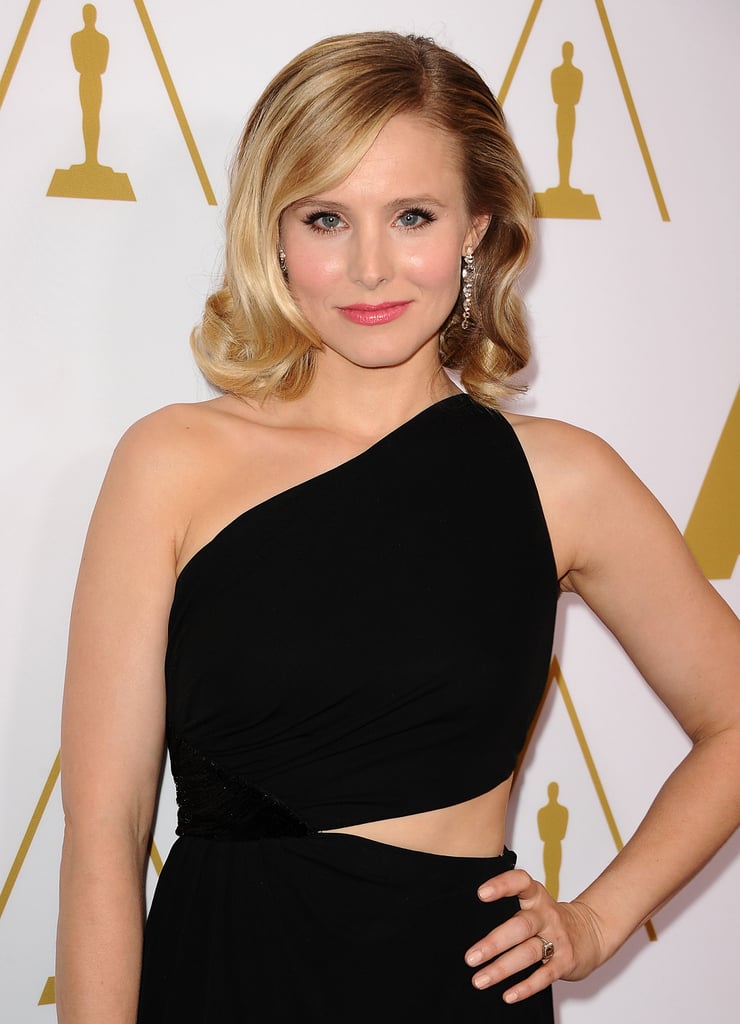 PS: Are there any quirky beauty habits you've picked up along the years?
KB: Instead of using eyeliner, I will apply a liner with either a fan brush or a flat thin brush right at the base on the inside of my eyelashes and paint underneath the line of my lashes. The appearance is that I'm not wearing eyeliner at all but I've absolutely darkened the ring of lashes. It just makes my eyes pop without making me look like I've had any fluffy makeup done.
PS: How do you get your makeup to stay when it's hot on the red carpet?
KB: Spray starch works really well on hair for a hot environment. It can contend with almost any type of weather. A really basic sort of hillbilly makeup trick is that the toilet seat covers in restrooms are the same material as oil blotters. If you're in a pinch you can rip up a toilet seat cover and blot your T-zone. And then guess what? You're fresh as a daisy again.
PS: Are you a nail-art girl?
KB: Yes. I do my gels at home. I love getting little brushes and experimenting. I really like doing . . . how would I describe it . . . like a point over the crest of my cuticle.
PS: What's the best beauty advice your mom ever gave you?
KB: When I was 16, my mom told me that everything I would do to my skin from that point on would affect how I look as an adult and that reminded me to be less reckless with my skin as a teenager because I knew what I was doing would influence me in later years. She always reminded me to stay out of the sun or wear SPF, so that my skin would not be too wrinkly when I was an old lady.