Phytosurgence Flash Florescence Eyeshadow Review With Photos
These Budge-Proof Cream Eyeshadows Are a Minimalist's Dream
As POPSUGAR editors, we independently select and write about stuff we love and think you'll like too. If you buy a product we have recommended, we may receive affiliate commission, which in turn supports our work.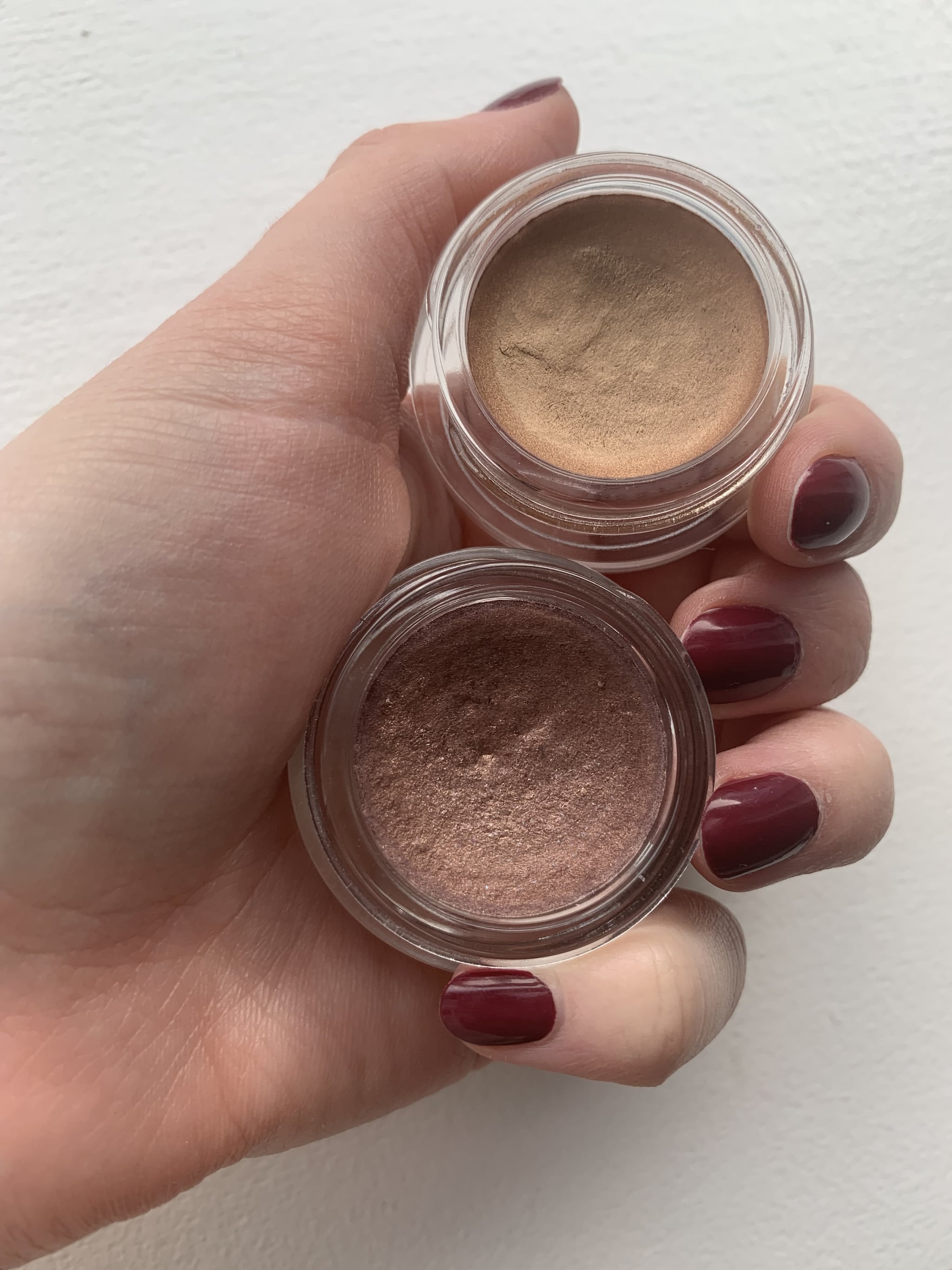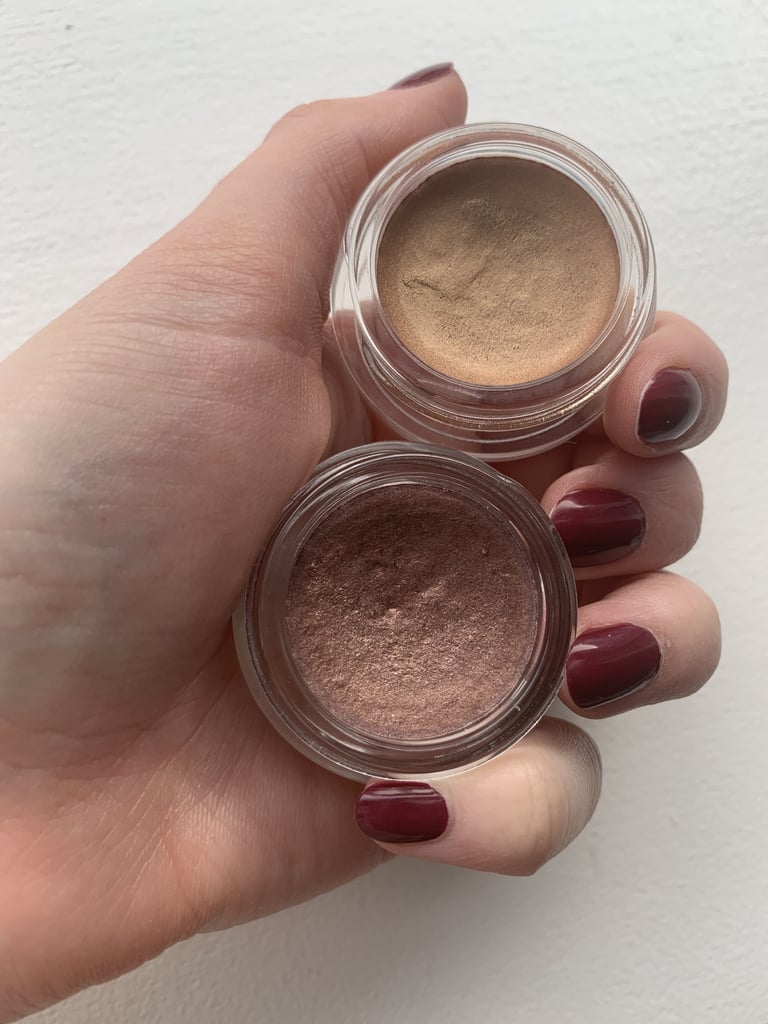 I never thought I'd see the day when my makeup routine didn't require at least one eyeshadow palette, but here we are. Between paring down my routine during the pandemic and the releases of many single shadows that make achieving a glam look easy, I've put my palettes to the side. And while I've fallen in love with one-and-done eyeshadows that give me a polished look fast, the truth is that not all formulas are created equal — especially cream shadows. Some lack pigment or blendability, and others crease in a matter of minutes. None of that was the case when I got my hands on the Phytosurgence Flash Florescence Cream Shadows ($21).
If you're not familiar with Phytosurgence, it's a small Canadian beauty brand that's Asian- and LGBTQ+-owned. (Don't worry, it ships to the US.) The company creates its formulas in small batches, with transparency and conscious beauty at the top of mind. So far, it has three categories in the range — blush, eyeshadow, and highlighter — with the eyeshadows being my favorite.
The Flash Florescence Cream Shadows come in two formulas: the original with a shimmery finish, and the other with the same finish but a hint of glitter. When it comes to what I look for in a cream eyeshadow, I'm open to all finishes, I just need something that will hold up against my oily eyelids.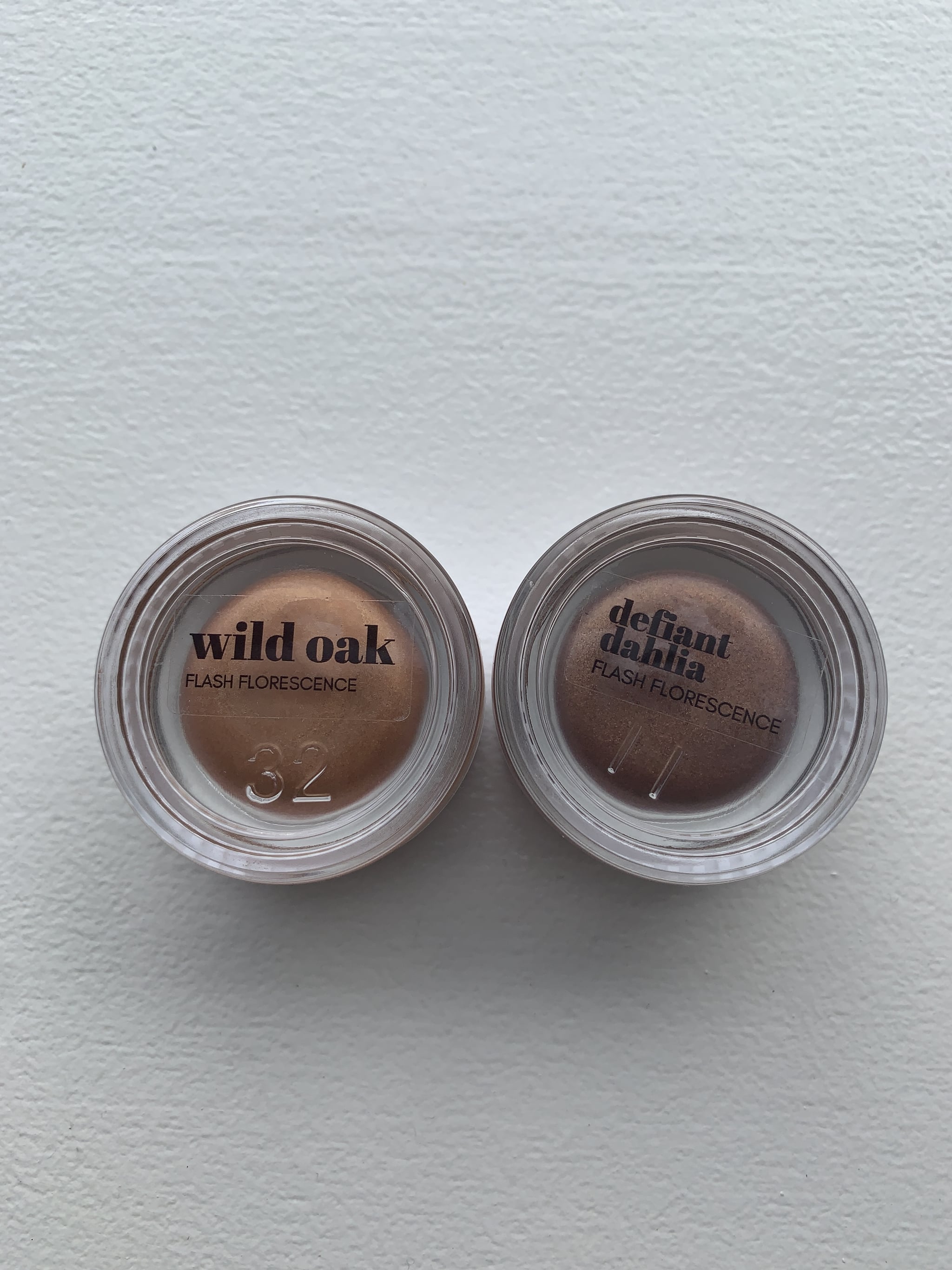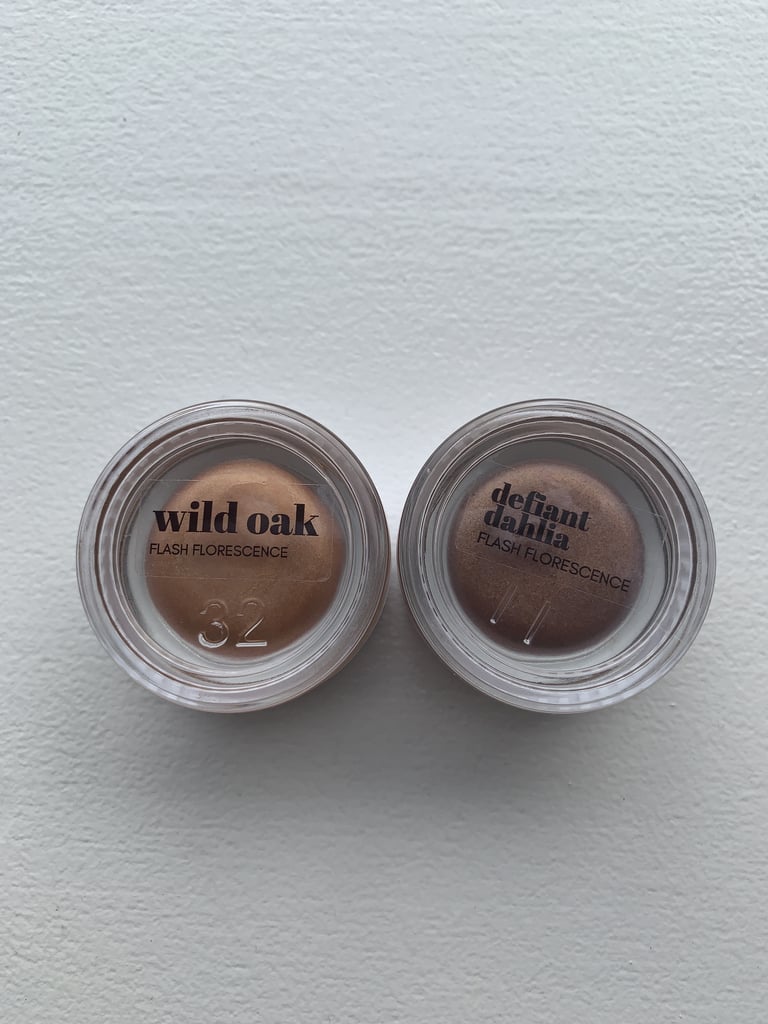 I decided to give Wild Oak — a greenish gold shade in the original formula — a try on a workday when I wanted my makeup to look great for at least eight hours. I also had a first date planned for that night, but I figured I'd have to redo my makeup before that as I didn't expect my foundation or eyeshadow to hold up through work and a date.
I started by pressing my fingertip into the little glass jar to pick up some product and I was immediately taken back by the texture. It was harder and way less squishy than other cream shadows I'm accustomed to. It didn't feel like I was picking up much, but when I looked at my finger it was fully coated. I then swiped and blended it onto my bare eyelids and buffed the edges with a synthetic, fluffy eyeshadow brush. Despite the minimally creamy formula, it blended effortlessly and provided a rich, even pigment. After a few minutes, it set in place and dried down to a powder finish. I topped it off with a coat of volumizing mascara, and absolutely loved the look. It was simple, but the eyeshadow added just the right amount of color and luster to my lids.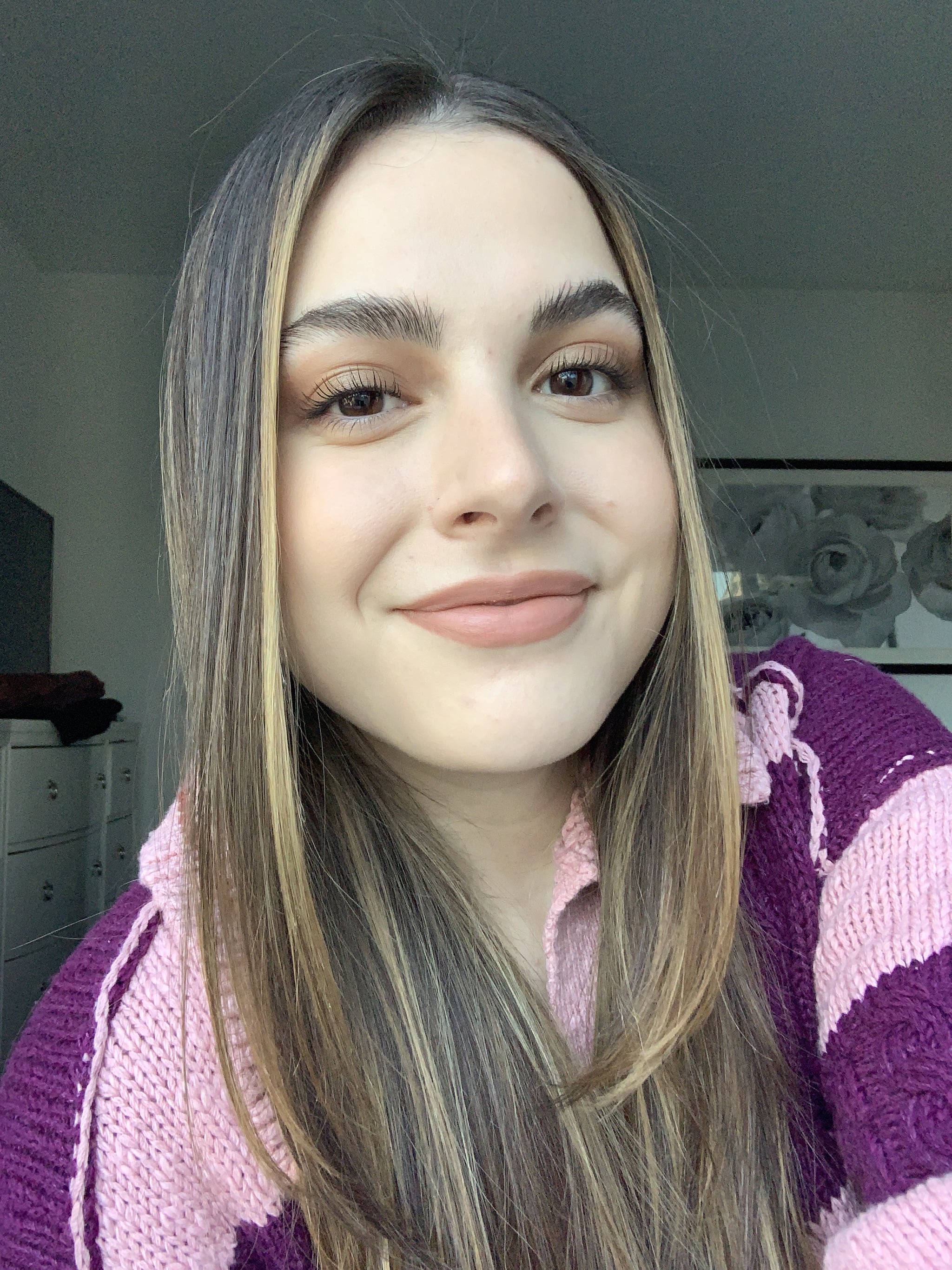 I went about my workday only checking up on the eyeshadow once around 1 p.m. and it looked great. No creasing in sight. The real shock came when 6:30 p.m. rolled around and I went to wipe off my makeup and redo it for the date. When I looked in the mirror, my foundation appeared shiny as expected — but my eye makeup looked perfect. I couldn't believe that after all those hours there were no creases.
I decided to test my luck and head out without touching up my eye makeup. While the date was a major disappointment, at least this product didn't let me down. When I returned home around 10 p.m. it still looked great. One tiny crease had appeared, but it was so minimal that you had to look for it to notice. I don't think I've ever worn a cream eyeshadow that held up like this one did. I immediately hopped back on the brand's website to purchase another shade.
I've since worn Wild Oak several times in addition to testing out Defiant Dahlia (the formula with some glitter) and both performed incredibly well each and every time. I even layered one of my beloved Bodyography Glitter Pigments on top for added shine, and it didn't impact the performance of the cream shadow at all.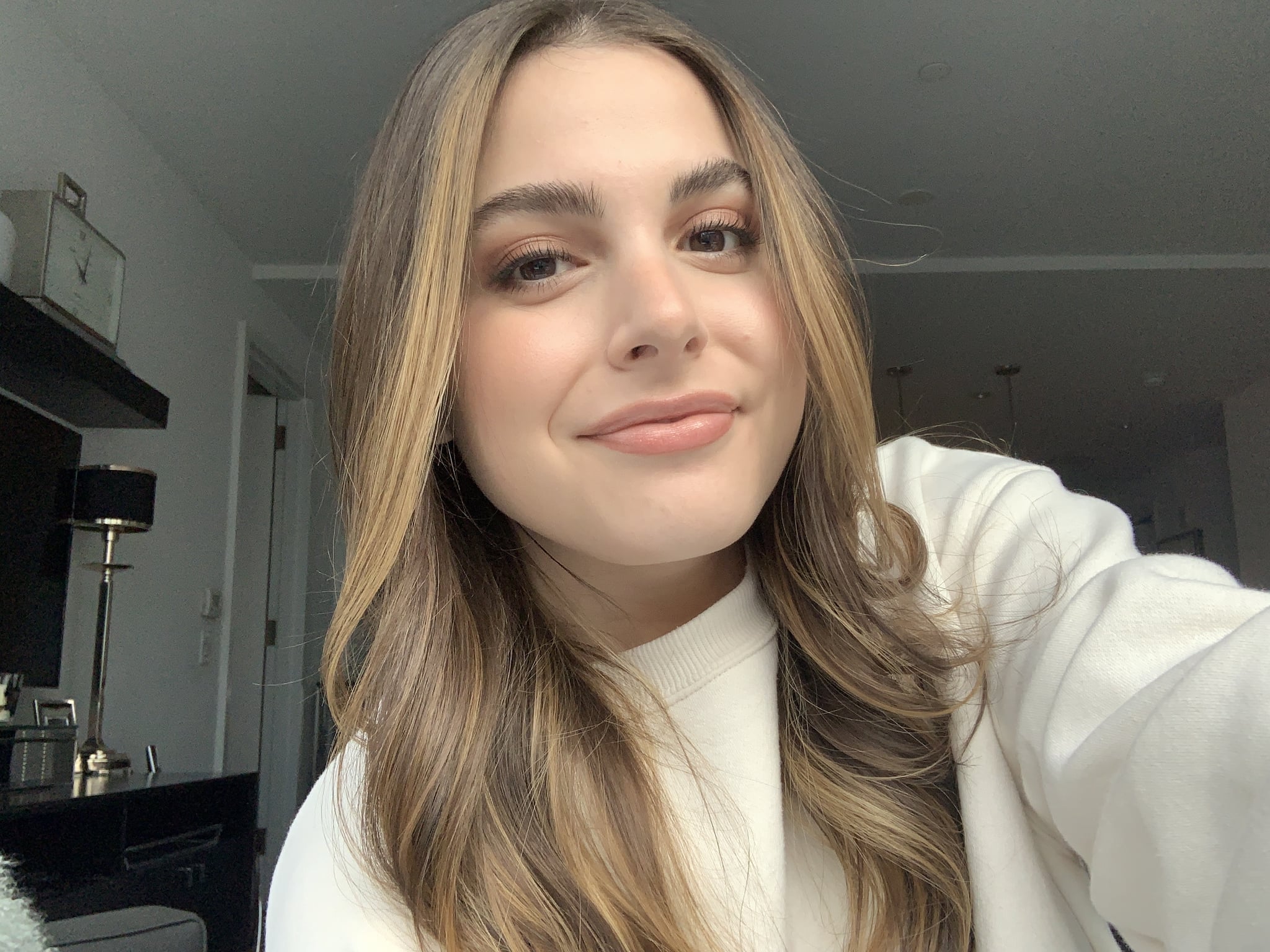 Both shades have landed a spot in my go-to makeup drawer, and I'm planning on expanding my collection in the near future.
If you're a makeup minimalist who loves a fuss-free eyeshadow that will hold up against oily lids, I'd be shocked if you didn't fall head over heels for this formula. I also think that even for people who prefer more full-glam looks, these shadows will find a place in your collection. They work beautifully on their own and as a base for other shadows.
I'd love to see the brand expand its shade range — and if you check out its Instagram, you'll see that the brand is planning to this year — because, frankly, I could use one in every color (and a matte finish to boot).
Rating:

Image Source: POPSUGAR Photography / Alyssa Kaplan