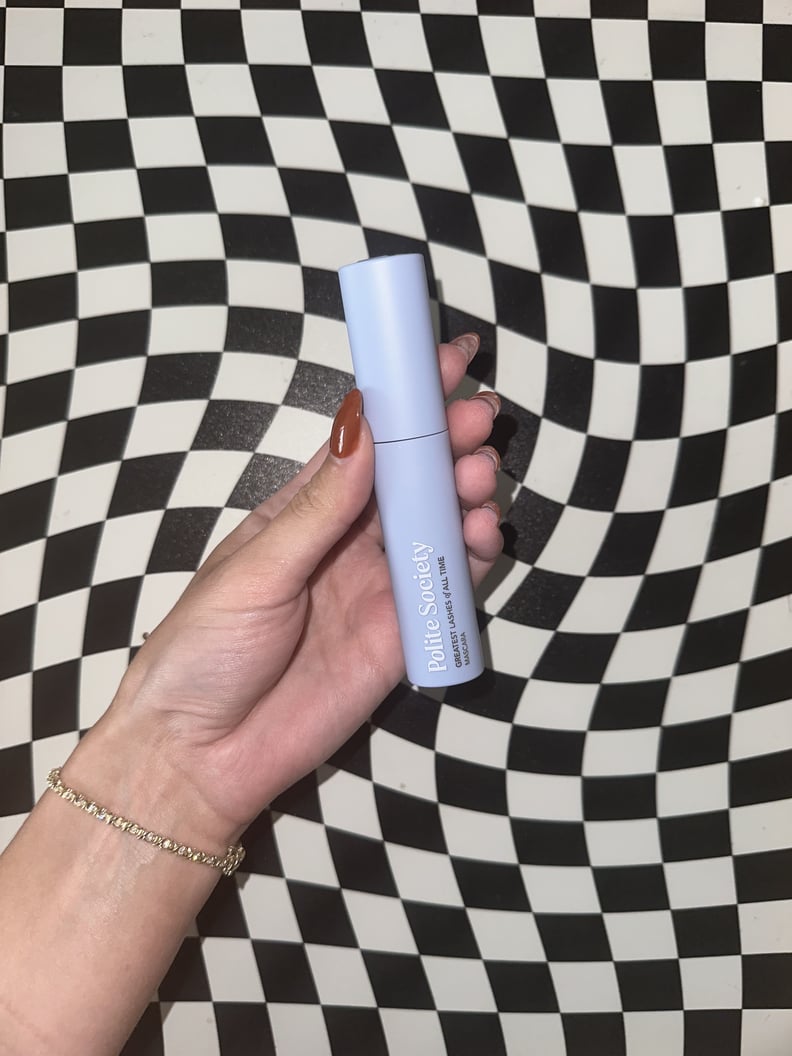 Taylor Augustin
Taylor Augustin
As POPSUGAR editors, we independently select and write about stuff we love and think you'll like too. If you buy a product we have recommended, we may receive affiliate commission, which in turn supports our work.
I was recently browsing Ulta Beauty's website, and out of curiosity, I went to see how many mascaras are available at the retailer. The answer: 387 — about triple the number I was expecting. These days, it seems like brands are launching new products almost every single day, but it's hard to decipher which ones are actually worth your hard-earned money.
One of the newest items at Ulta that caught my eye is the Polite Society Greatest Lashes of All Time (GLOAT) Mascara ($27). First of all, that's a pretty high bar for a product to stand on — it's a title given to the greats like Simone Biles and Oprah Winfrey, after all — so I was immediately intrigued. Also, the mascara promises to do a lot of things, from lengthening lashes and adding volume to curling and lifting. I obviously had to test it out for myself.
At $27, it's not exactly cheap; in fact, some might consider it pricey by mascara standards. Still, after trying it out and doing a wear test, I think it's worth it. Interested in finding out more? Keep reading below for my full and honest review of Polite Society's GLOAT Mascara.
About the Polite Society GLOAT Mascara
The mascara is formulated with vitamin B5, carnauba wax, and olive wax, which work together to hydrate the lashes.
The formula is safe for sensitive eyes.
It features a plastic wand with "hook and loop" bristles meant to grab onto and coat each individual lash.
What I Like About the Polite Society GLOAT Mascara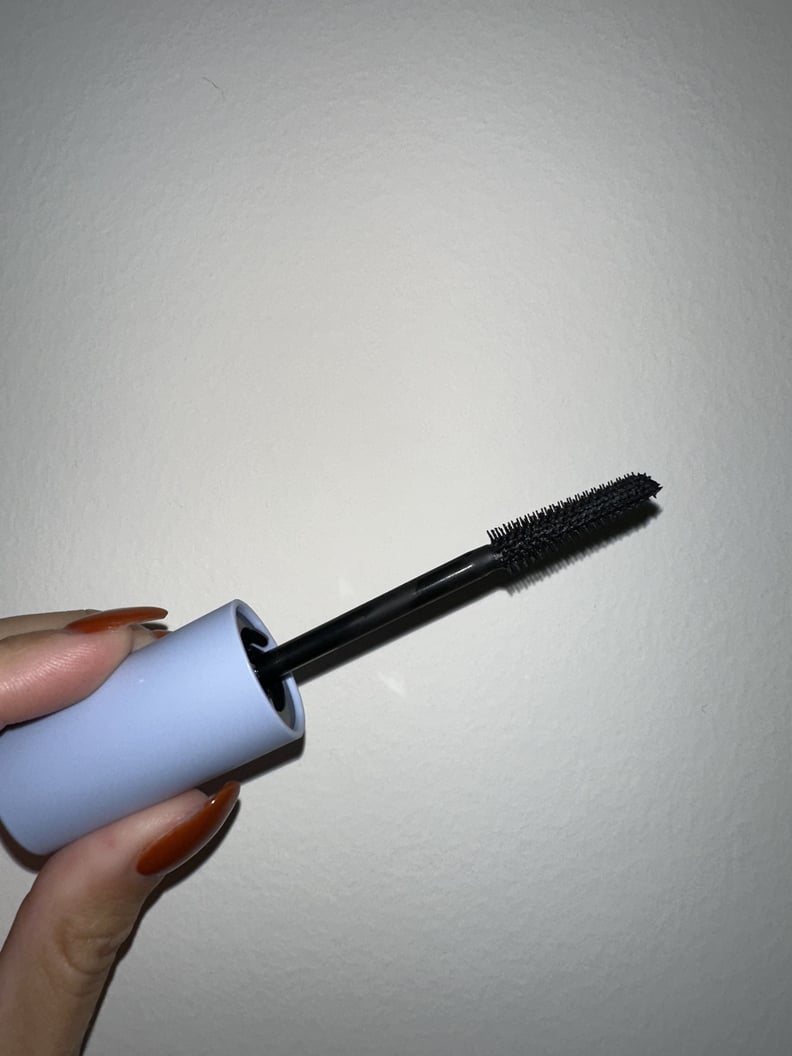 I love the way my lashes look when I apply individual eyelash extensions; however, I'm pretty horrible at putting them on, and even if I could, it's a long and lengthy process. Polite Society's Greatest Lashes of All Time Mascara is a good alternative to the volume I'm looking for, and delivers that faux-lash effect. Honestly when I use it they don't even look like my own (in a good way).
In addition to the sturdy packaging, which makes it easier to hold while applying, I'm also a big fan of the formula. It's formulated with hydrating ingredients like vitamin B5, carnauba wax, and olive wax, and I noticed zero bleeding onto my naturally oily lids. To put it to the test even further, I wore it to a Pilates class and it stayed in place. I didn't notice any drooping or flaking, which is a plus in my book.
How to Use the Polite Society GLOAT Mascara
Polite Society's mascara can be used like every other mascara: simply swipe the wand from root to tip, coating each lash. I used a lash curler before applying just to give it an extra boost.
My personal favorite way to apply mascara is by blinking into the wand, instead of dragging up the wand itself. I've found that this evenly distributes the product, allowing for more volume and even length. This particular mascara looks great enough with just one coat, but I suggest adding on a second and even third if you're going for more of a dramatic look. (You can see what it looks like with two coats in the photo below.)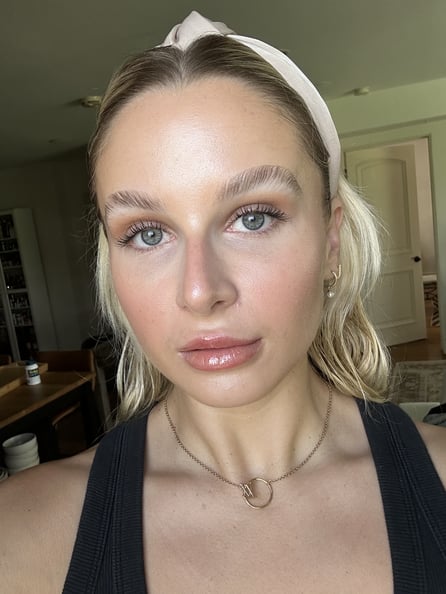 What to Consider Before Trying the Polite Society GLOAT Mascara
With hundreds (if not thousands) of mascaras to choose from, there are countless solid options at cheaper prices than Polite Society's. That said, if shelling out $27 every few months is not an issue for you and you are looking for a really effective formula that is easy to use, delivers dramatic results, and lives up to the hype, then this is a great purchase. The results speak for themselves, and I personally love how Polite Society's mascara left my lashes.
Rating:
★★★★