What to Do After Popping a Pimple: Tips and Treatments
So You Popped That Pimple — Now What?
As POPSUGAR editors, we independently select and write about stuff we love and think you'll like too. If you buy a product we have recommended, we may receive affiliate commission, which in turn supports our work.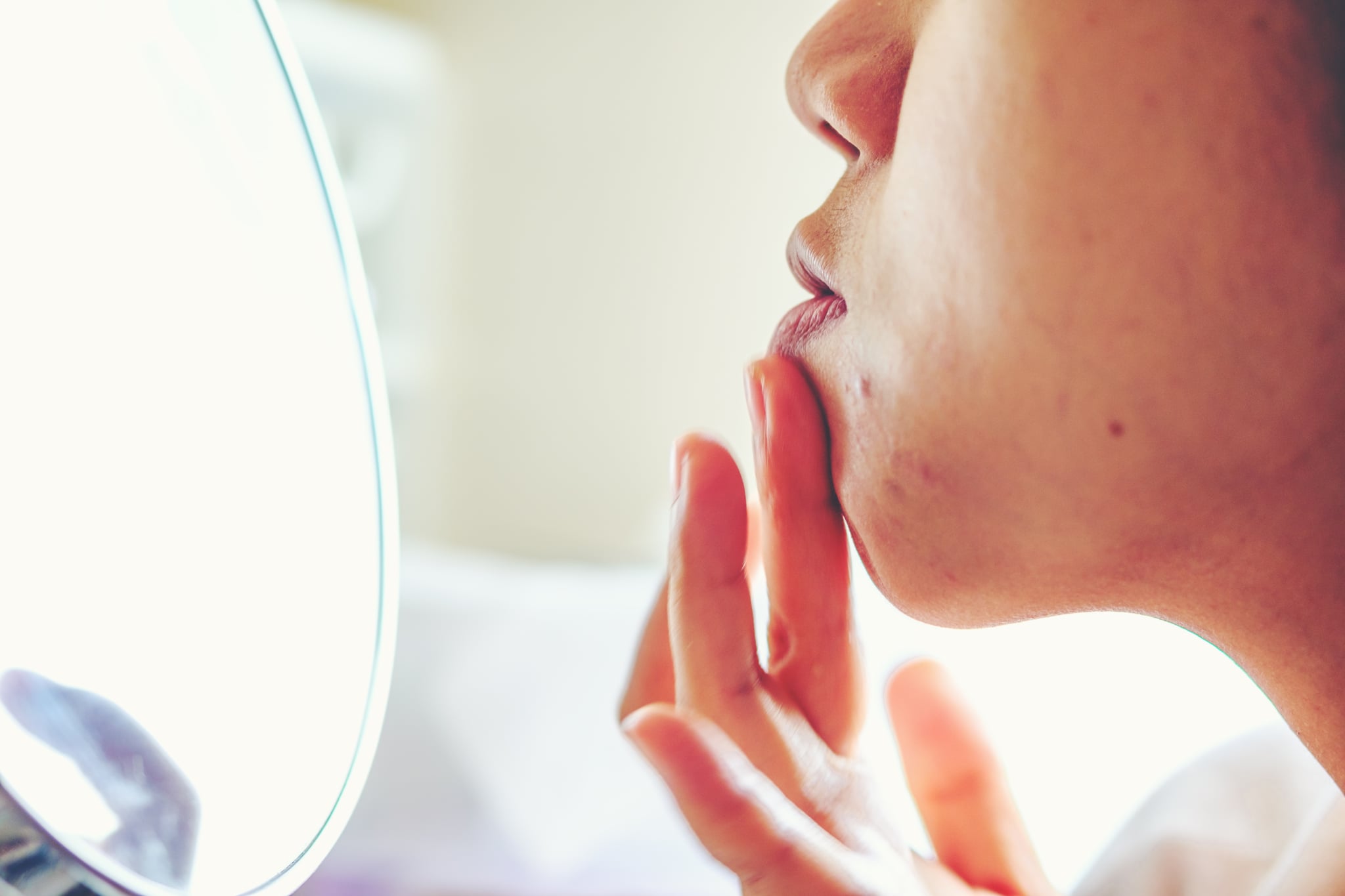 In the event that you wake up to find a pimple on your face or body (we've all been there), you already know that the last thing you should do is pop it — any dermatologist will tell you that. While popping a pimple isn't recommended, we're aware that, for some people, it can be hard to fight the urge to take things into their own hands and do it anyway.
If that's you, and you've already done the damage of popping a pimple, we talked to a dermatologist on what's really happening to your skin and what steps you should take immediately after.
What Happens to Skin When You Pop a Pimple?
It can be helpful for you to know exactly what's happening to your skin whether you've done the popping already or not. According to dermatologist Claire Chang, M.D., when you do, you're causing more trauma and inflammation to the skin.
"Touching your skin introduces more bacteria onto the skin that can lead to acne," she told POPSUGAR. "Squeezing or popping the pimple forces the bacteria, oil, and inflammation in the clogged pores even deeper into the skin. This drives more inflammation and can actually worsen your acne flare. It can also lead to deeper cysts." This, in turn, can increase your risk of experiencing acne scarring like hyper-pigmentation and red marks.
What Should I Do Immediately After Popping a Pimple?
"After popping a pimple, the skin is still healing and sensitive."
After popping a pimple, the first thing you should do is clean the area with a gentle cleanser to make sure the dirt and oil on your face and hands don't sink deeper into your skin. "After popping a pimple, the skin is still healing and sensitive," Dr. Chang said. "When cleansing your face immediately after popping a pimple, choose a gentle cleanser — like Differin Gentle Cleanser for Sensitive Skin ($10) — to remove impurities and dirt from the skin."
Generally, you should avoid applying any product to the skin that might cause more irritation, but you should also follow up with something that'll provide a protective barrier around the area. "Cosrx Acne Pimple Master Patch ($6) and Hero Cosmetics Mighty Patch ($13) are examples of hydrocolloid patches that can help heal the irritated acne spot as well as prevent you from touching that area again."
For issues like hyper-pigmentation, Dr. Chang recommends using vitamin C serums, exfoliants like glycolic acid, and hydroquinone creams.
"Peter Thomas Roth Max Complexion Correction Pads ($46) contain both salicylic acid and glycolic acid to help clear out the pores and help with discoloration. Differin Dark Spot Correcting Serum ($19) contains 2% hydroquinone and can be used twice daily to help with post-acne pigmentation."
As always, you should follow any acne treatments with your favorite SPF moisturizer. Head over here to check out a few dermatologist-recommended sunscreens you can buy at any drugstore.