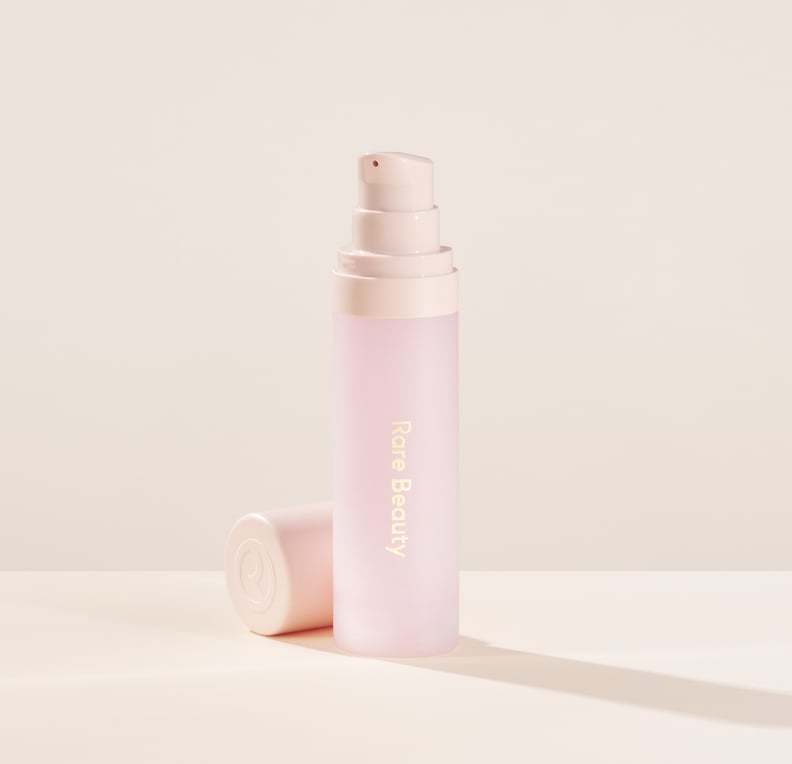 Rare Beauty
Rare Beauty
As POPSUGAR editors, we independently select and write about stuff we love and think you'll like too. If you buy a product we have recommended, we may receive affiliate commission, which in turn supports our work.
New celebrity beauty brands were plentiful in 2020, but when Selena Gomez introduced Rare Beauty, it stood out above the rest. For one, her messaging behind the brand felt incredibly authentic but really, her products spoke for themselves. It didn't take long for our editors to fall in love with the lip soufflés, liquid foundation, and matte eyeliner, and concealer (which is so good it won a POPSUGAR Beauty Award by the way). But Rare Beauty just launched another new product: the Always an Optimist Pore Diffusing Primer, and we jumped at the opportunity to try it first.
This is Rare Beauty's second primer, but unlike its illuminating counterpart, this one is meant to mattify the skin and blur the appearance of pores. The formula is packed with hyaluronic acid to help hydrate your skin and green tea extract to soothe any redness and irritation but still promises to reduce shine and extend the wear of your makeup.
To see how well the new Rare Beauty Always an Optimist Pore Diffusing Primer ($26) works on different skin types, three of our editors put it to the test. Read their full reviews ahead.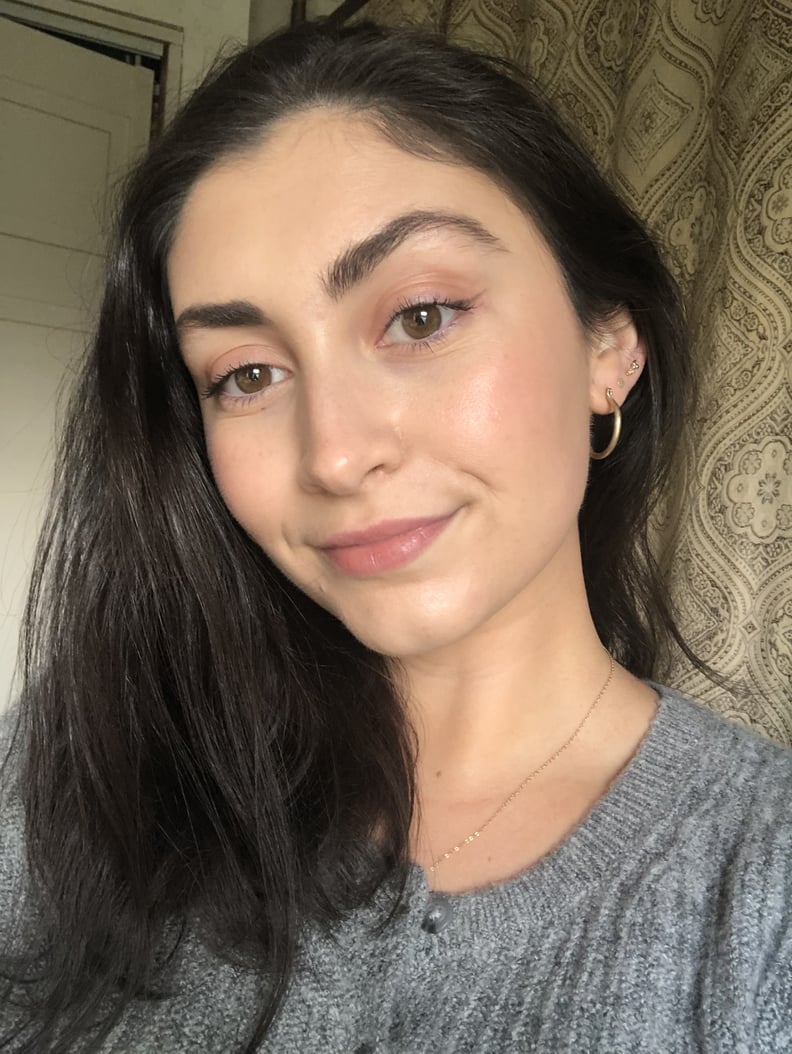 Skin Type: Dry
"My skin is on the drier side so words like 'matte' and 'poreless' usually scare me — I'm all about dewy, glowing skin finishes — but I haven't been disappointed by a Rare Beauty product yet so I was hopeful the Always an Optimist Pore Diffusing Primer ($26) wouldn't be any different. The gel texture came out of the bottle light and bouncy but as soon as I rubbed it in, it melted into a silky finish. My skin looked more soft and diffused, rather than matte, which is a good thing in my book. It took down the shininess I had in my T-zone from my sunscreen without making my complexion look dull or either of the products pill (one of my biggest pet peeves). My foundation and concealer layered on top beautifully and the combination of the three gave my entire face a smooth, even look. Compared to other mattifying primers that I've tried, this one is far more hydrating and comfortable to wear, especially with my dry skin type. If you're looking for a primer that will suck up every ounce of oil from your skin this one may not be for you but if you're looking for something to blur imperfections and give your skin a soft matte finish, you'll be just as obsessed with this one as I am." — Jessica Harrington, associate beauty editor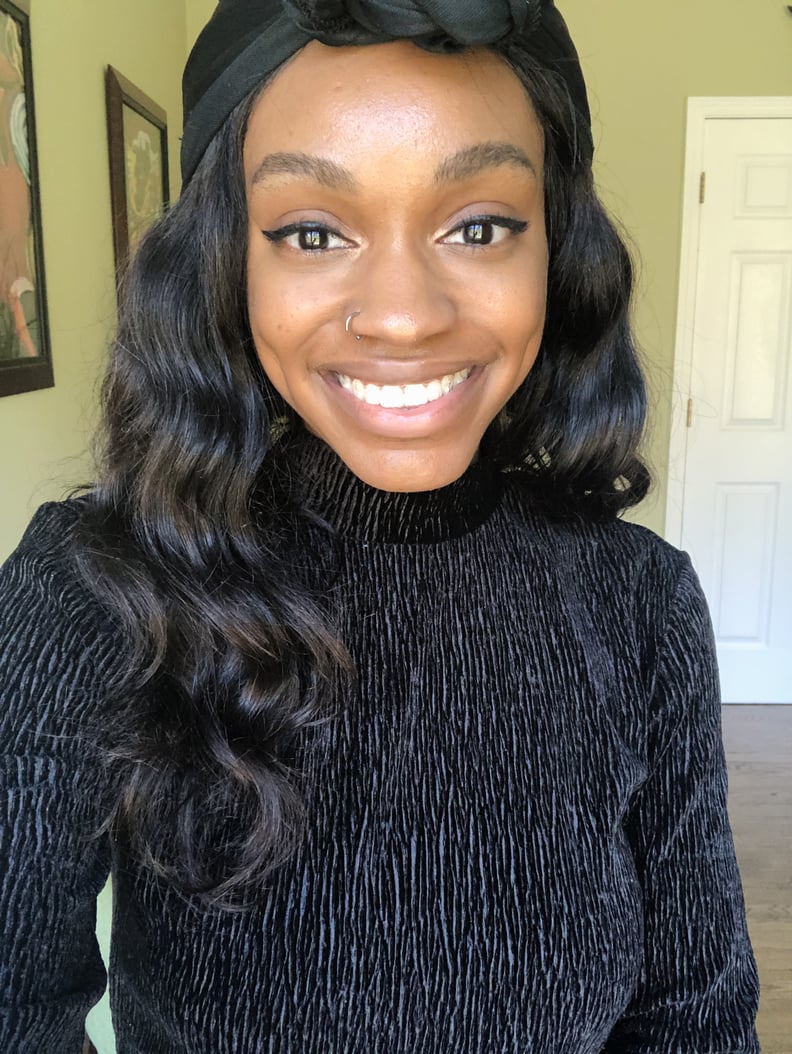 Skin Type: Normal
"I really liked the way the the Always an Optimist Pore Diffusing Primer ($26) felt before and after I put it on — it practically melted in my hands. It was light and creamy, and made my skin feel so soft and hydrated even after I applied my makeup." — Danielle Jackson, assistant beauty editor
Skin Type: Combination
"I don't know if you can tell, but I'm sweating in this photo (the perks of wearing two sweatshirts on a sunny 65-degree day), and yet, my foundation is going nowhere thanks to this Always an Optimist Pore Diffusing Primer ($26). The silky formula went on smooth and felt hydrating instantly, which I can appreciate on those pesky dry patches on my cheeks, but as the day went on, it also helped my makeup hold up against the oilier spots of my face, like the T-zone. Big fan." — Kelsey Castañon, beauty director