Refy Lip Sculpt Lip Liner and Setter Review With Photos
This $24 Lip Liner Claims to Be Smudge-Proof — So I Tried It
As POPSUGAR editors, we independently select and write about stuff we love and think you'll like too. If you buy a product we have recommended, we may receive affiliate commission, which in turn supports our work.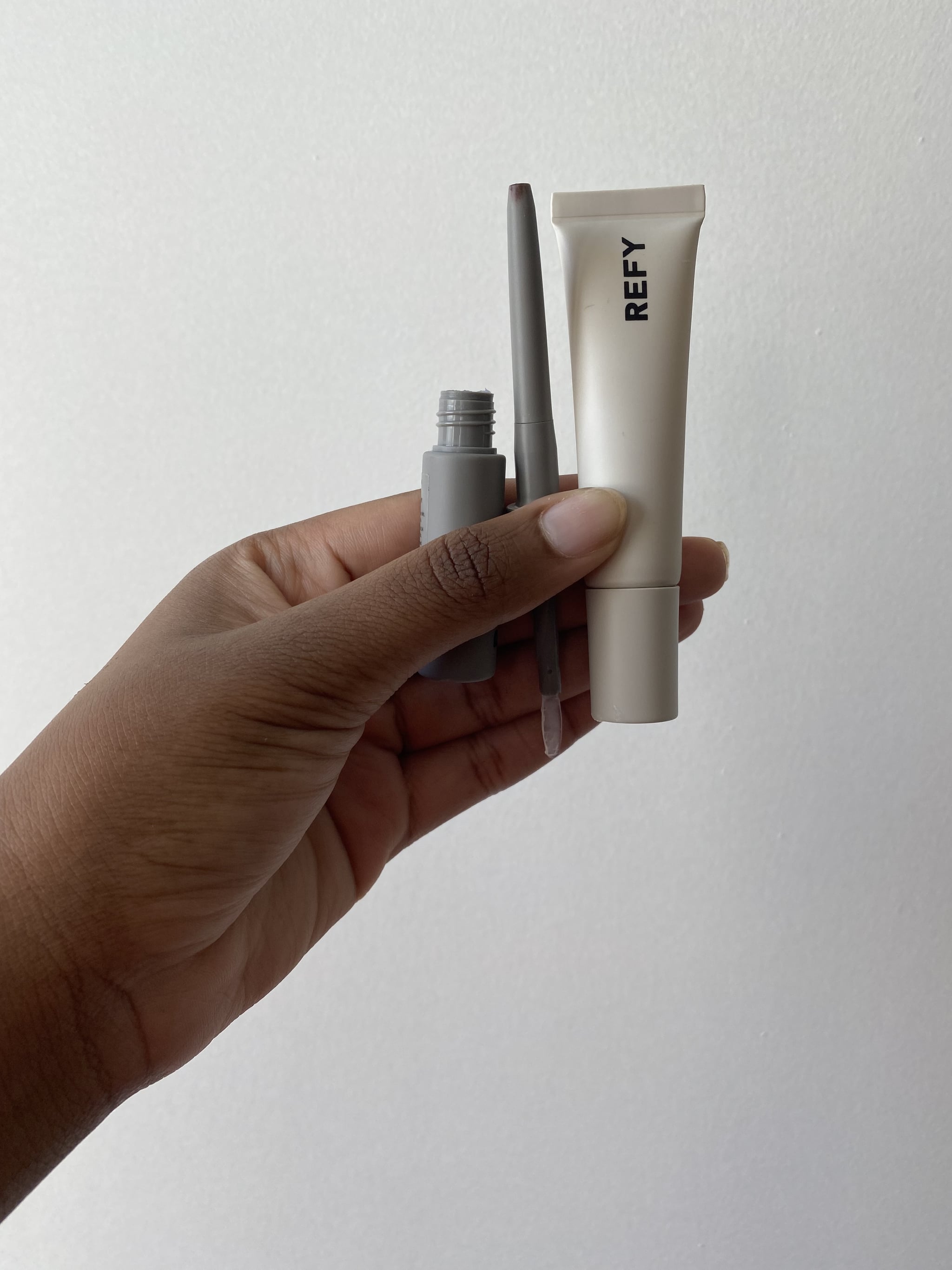 There are many longwear lipsticks, but the same can't be said about lip liners.
Refy Beauty came out with a smudge-proof lip liner that has gone viral on TikTok.
One editor put the formula to the test and was impressed with the results.
Lip products have to be one of my favorite makeup categories, hands down. I own an embarrassing amount of them, so much so that I've dedicated an entire section in both my Ikea Alex Nine Drawer Set and my makeup bag exclusively for storing them.
Over the years of trying and collecting lip products, however, I have never found a lip liner that doesn't bleed into the rest of my lip products once applied. It's a small nuisance, but one that makes all the difference in the lip looks I'm trying to create. So one night when I was scrolling through TikTok, I was surprised to come across a video from Refy Beauty showcasing a lip liner it claimed sets in place for long-lasting wear.
In the video, the brand's founder, Jess Hunt, applied the lip liner, called Lip Sculpt ($24), and did a rub test, which revealed no product transfer. Of course, I had to try it.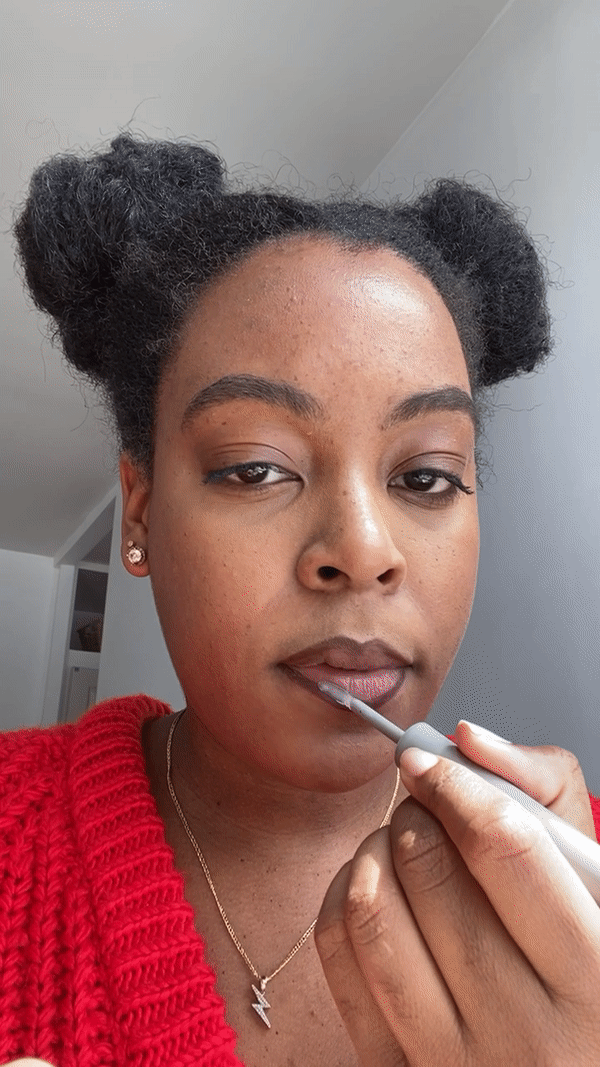 The Refy Beauty Lip Sculpt comes in six neutral shades to suit various skin tones, and each liner comes with a tube of "setter" — the liquid formula that makes the lip liner virtually transfer-proof — on the other end. The setter, which goes on clear and is primarily made of silicone to act as a sealant, comes with a flexible, plastic doe-foot applicator to make application around the curves and contours of the lips more precise. I chose the shade Sepia, a deep brown, to test.
Though the packaging itself is a bit thicker than the typical lip pencils I've become used to, the lip liner didn't feel uncomfortable to hold or apply. To start, I first applied the liner around the outline of my lips as I typically would, filling in my lip a bit more to make sure I had space to apply the setter. Then, I finished with the lip setter directly on top, giving it a minute to dry.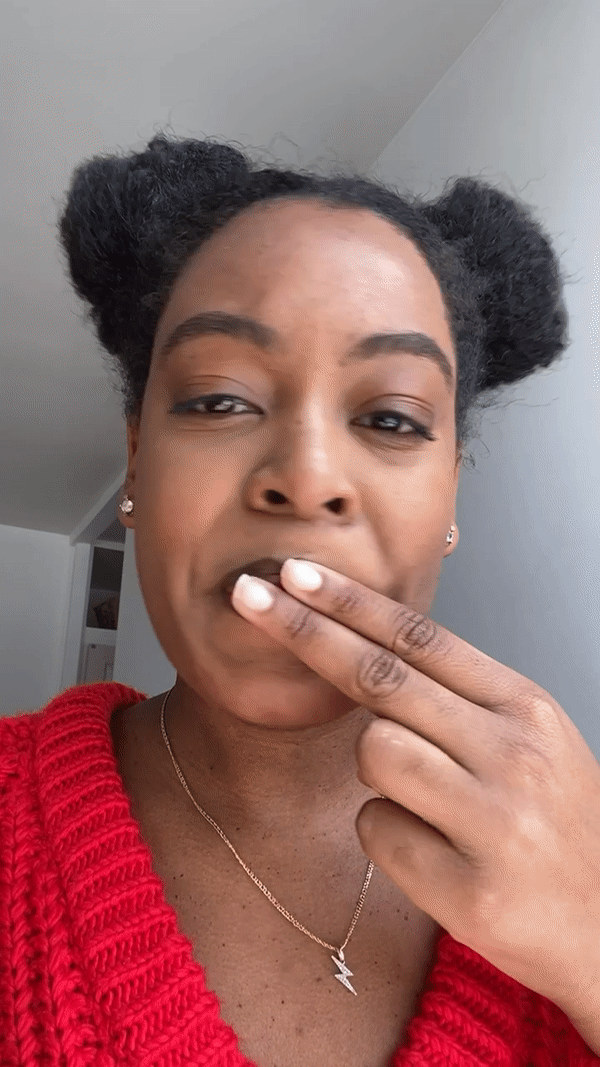 After the minute went by, I rubbed my lips and was shocked: the liner barely smudged and looked just as good as it did when I first applied it. There was the smallest bit of flaking from the section of my lip that I overlined, but for all intents and purposes, the liner didn't budge. Just to make sure it actually worked, I applied the setter over a swatch of lipstick to my hand, repeating the process of letting it dry. Once again, there was virtually no transfer.
I went ahead and applied the accompanying Refy Beauty Lip Gloss ($20) to my lips, and I must say, I don't know if I will ever go back to normal lip liners. Finding this product marks the end of a very long search for the perfect lip liner, and I can now happily say that the cool-toned, '90s-pink lip look I've been trying to re-create for months is mine.
In other words, if you're also on the hunt for a lip liner that won't smudge or smear all over your lips, you can't go wrong trying this one.
Rating:
Image Source: POPSUGAR Photography / Ariel Baker