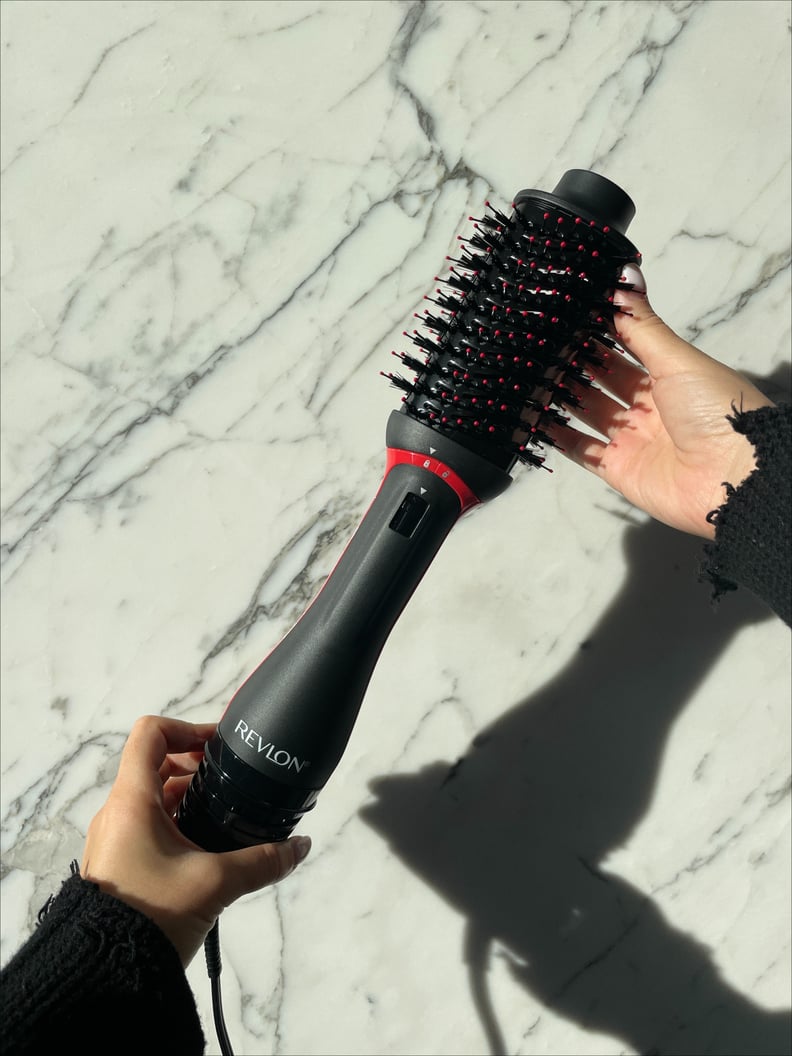 POPSUGAR Photography | Renee Rodriguez
POPSUGAR Photography | Renee Rodriguez
As POPSUGAR editors, we independently select and write about stuff we love and think you'll like too. If you buy a product we have recommended, we may receive affiliate commission, which in turn supports our work.
When I think about beauty tools that have gone viral in the last year, the first product that comes to mind is Revlon's One-Step Hair Dryer and Volumizer. Not only does it have more than 260,000 five-star reviews on Amazon, but I honestly can't scroll my TikTok feed without seeing at least one person using this fan-favorite blow-dryer brush. It's easy to see why: not only is it affordable, but it's helped countless people achieve salon-worthy blowouts from the comfort of their own homes. Although this product has amassed what can only be described as a cult following, users still had suggestions for improvement. Revlon's response? The One-Step Volumizer Plus ($42, originally $70).
The newest edition of Revlon's most beloved hair tool sees some big updates, and it's on major sale for Amazon Prime Day. The latest version is top-notch, so grab it while you still can because the sale only lasts through October 11.
I tried out the older version of Revlon's blow-dryer brush, but the brush head was a little too big for me and made it difficult to nail down my go-to style. Also, I didn't love the heat settings because it felt like the high heat was too much for my hair, but the low setting was too low to set the style I was looking to achieve. In the end, it left my hair feeling a little dry and dehydrated, so I opted to use a different tool for my at-home blowouts. However, my best friend uses the older version and swears by it, so when I heard about the improvements and the smaller brush attachment on the newest version, I decided it was time to give the blow-dry brush a second chance. After I started seeing glowing reviews for the newer version on TikTok I couldn't wait to get my hands on it. When I received it in the mail, I eagerly awaited wash day so I could finally test it out.
Keep reading for everything you need to know about the product, as well as my before and after photos.
About the Revlon One-Step Volumizer Plus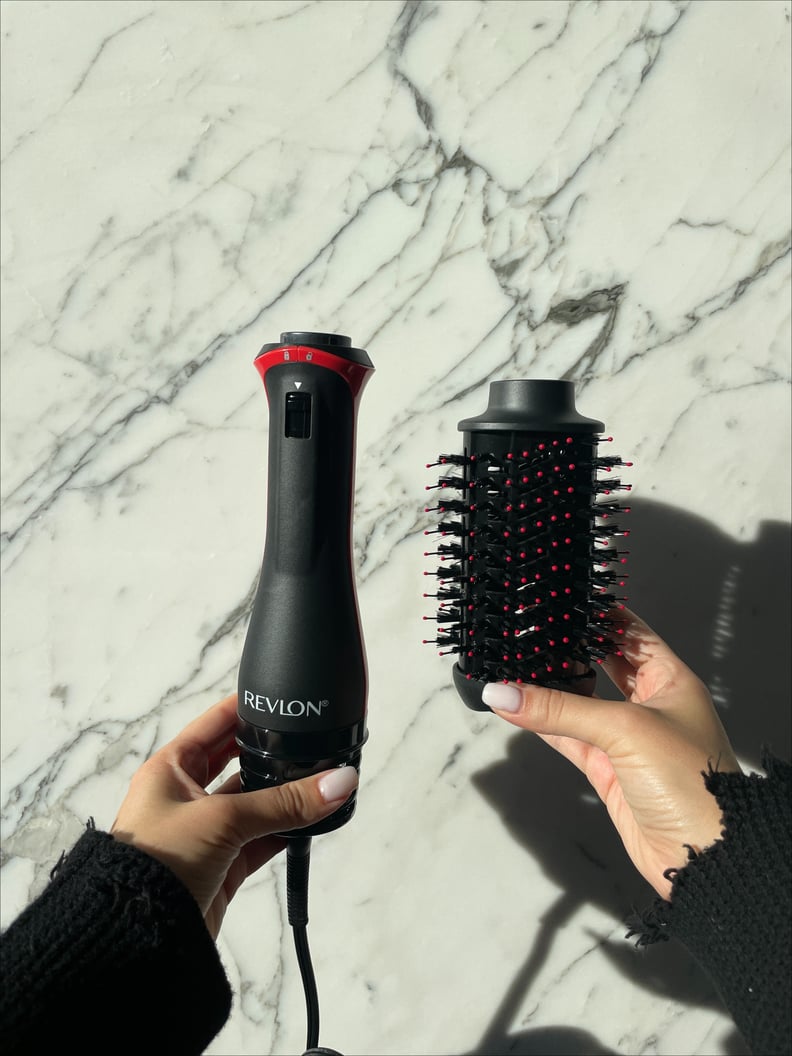 The most recent tool has ceramic-titanium tourmaline technology, which helps reduce heat damage and protect hair against it.
It has low, medium, high, and cool heat settings for easy customization. (The previous version only had low, high, and cool.)
While the original version had a 4.25-inch oval brush, the newest version comes with a 2.4-inch oval brush.
The brush head is detachable for easy storing and traveling.
What I Like About the Revlon Revlon One-Step Volumizer Plus
The biggest difference I noticed between this brush and others I've used in the past is how well my hairstyle stayed put. Although I think I've pretty much mastered the '90s blowout, I've often found that the look can fall throughout the day if I don't use a ton of hairspray or texture spray. I didn't use either after the Revlon One-Step Hair Dryer, and my flipped-in ends lasted even after a night of sleeping on them.
While my hair sometimes felt dry when using the older version of this blow-dryer brush, my experience with the newer version was the opposite: it was smooth and shiny.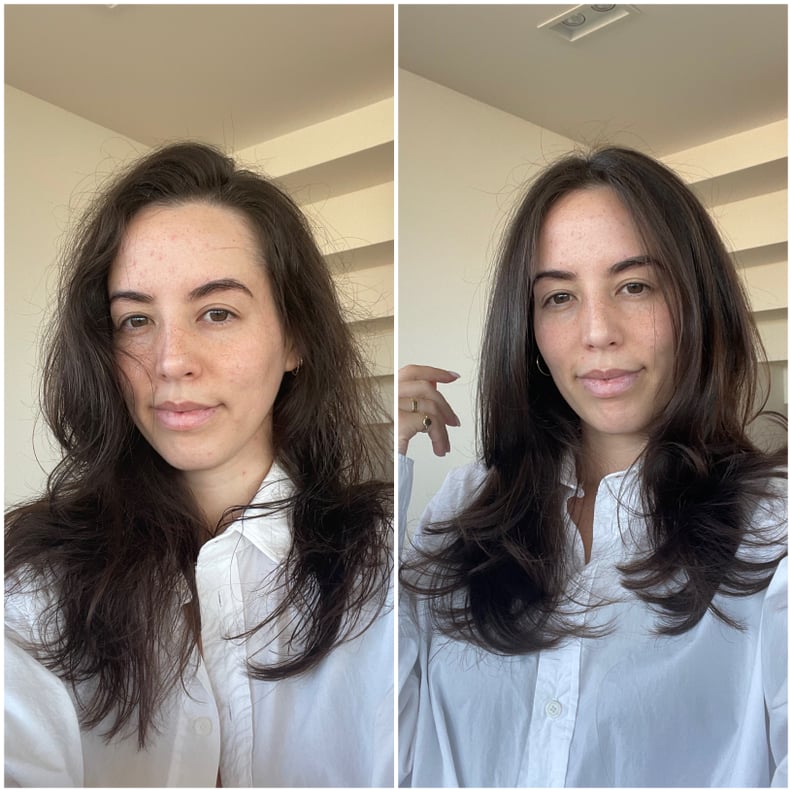 How to Use the Revlon Revlon One-Step Volumizer Plus
When wash day finally arrived, I prepped my damp, clean hair with a leave-in conditioner, hair oil, and a heat protectant. I then waited until my hair was about 85 percent dry, and I separated it into sections. I started out by running the brush through my ends, then curled and flipped the hair under. I repeated those steps for the middle and top sections, and in the end, I was left with a perfect blowout.
What to Consider Before Trying the Revlon Revlon One-Step Volumizer Plus
My only wish is that this tool had an option for different attachments, but with the detachable head as a brand-new feature, who knows what Revlon has in store for the future. Still, if you're looking for an affordable way to achieve a salon-worthy blowout without ever stepping foot outside of your house, either add Revlon's One-Step Hair Dryer to your cart or add it to your holiday wish list ASAP.
Rating:
★★★★☆