Rose Inc Skin Enhance Luminous Skin Tint Review With Photos
This Skin Tint Encapsulates No-Makeup Makeup
As POPSUGAR editors, we independently select and write about stuff we love and think you'll like too. If you buy a product we have recommended, we may receive affiliate commission, which in turn supports our work.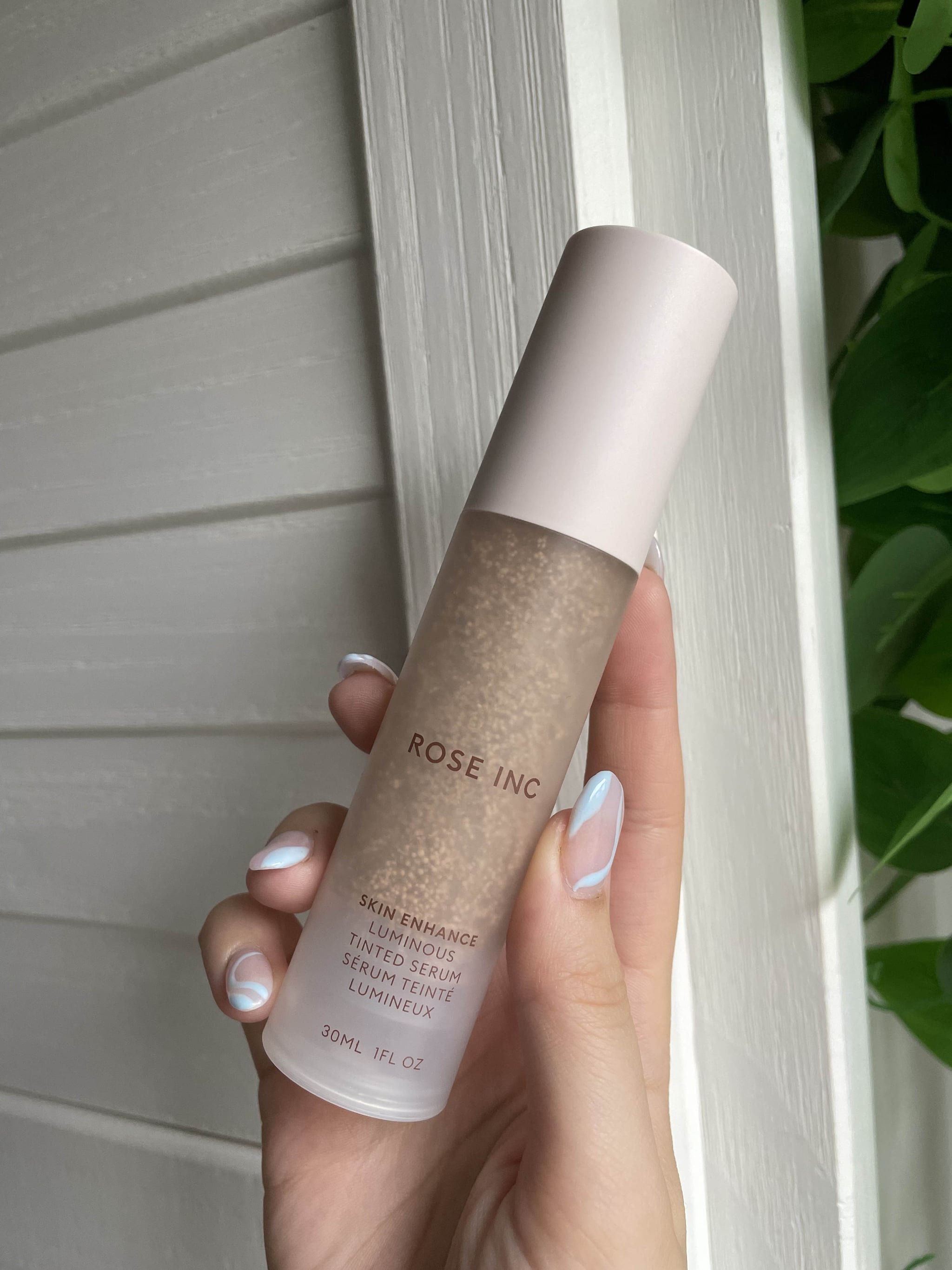 The Rose Inc Skin Enhance Luminous Skin Tint is from Rosie Huntington-Whiteley's beauty brand.
It's a light-coverage complexion product that comes in 14 shades.
Here, our editor tested the skin-care-makeup hybrid with before and after photos.
In my humble opinion, skin tints are far superior to foundations — especially in the summer. They are lightweight and make your skin look even while being barely noticeable — exactly what I want in a base product. I pride myself on testing as many skin tints that hit the market as possible, and the Rose Inc Skin Enhance Luminous Skin Tint ($49) was no exception.
If there's anyone I trust to make a great no-makeup makeup product, it's supermodel Rosie Huntington-Whiteley. As soon as I could get my hands on a sample of the product, I put it to the test. It comes in 14 shades, and 30 — which is for light skin tones with a warm golden undertone — matched my complexion best. It's worth noting that those 14 shades encompass a wide range of skin tones, and because they provide such light coverage, they're very flexible. I'm seen some pretty appalling skin-tint shade ranges before — I'm talking a single shade option for dark skin tones — so this made me happy right away.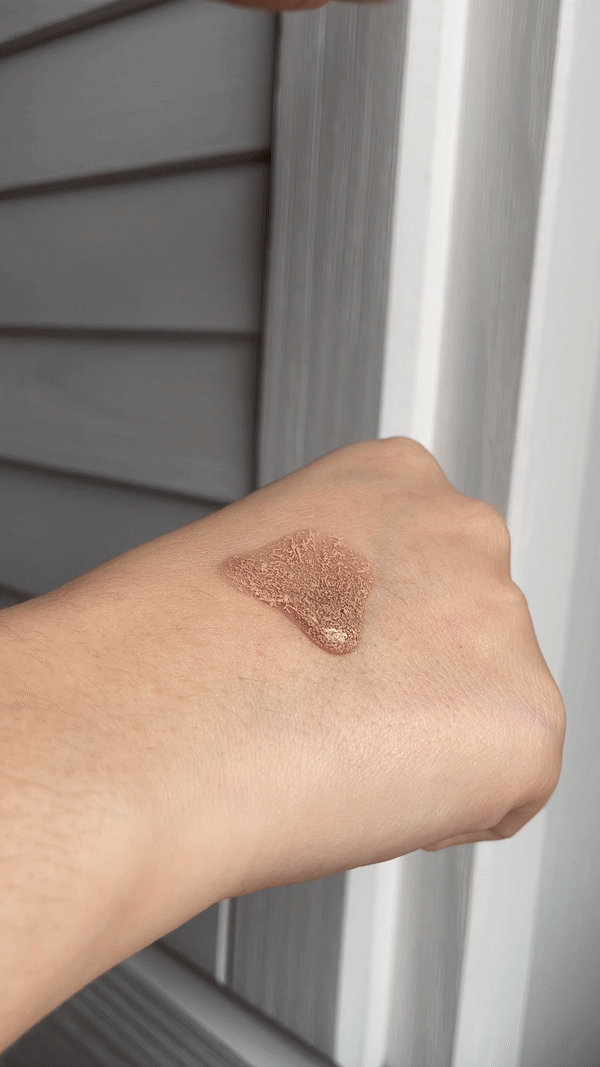 The Rose Inc Skin Enhance Luminous Skin Tint has this super-cool encapsulated formula, so when you first pump it out of the bottle, you can see the small pigment beads floating in the serum base. To apply it, all you do is mix it with a brush or your fingertips on the back of your hand to "activate" it, and then put it on your face with that saturated brush. I've never seen a skin tint or foundation with a composition like this, so I was immediately intrigued by it.
The product itself is really hydrating, but it's lightweight enough that it blends with very minimal effort. A single pump goes a long way and gives you natural-looking, sheer coverage. You can see it on your skin when you first swipe it on, but it immediately disappears when you blend it. What you're left with is a smooth finish that diminishes any redness and blurs imperfections. It's not going to fully conceal or cover breakouts or discoloration like dark spots, but it gives your skin an overall enhanced, diffused look, which is what I prefer.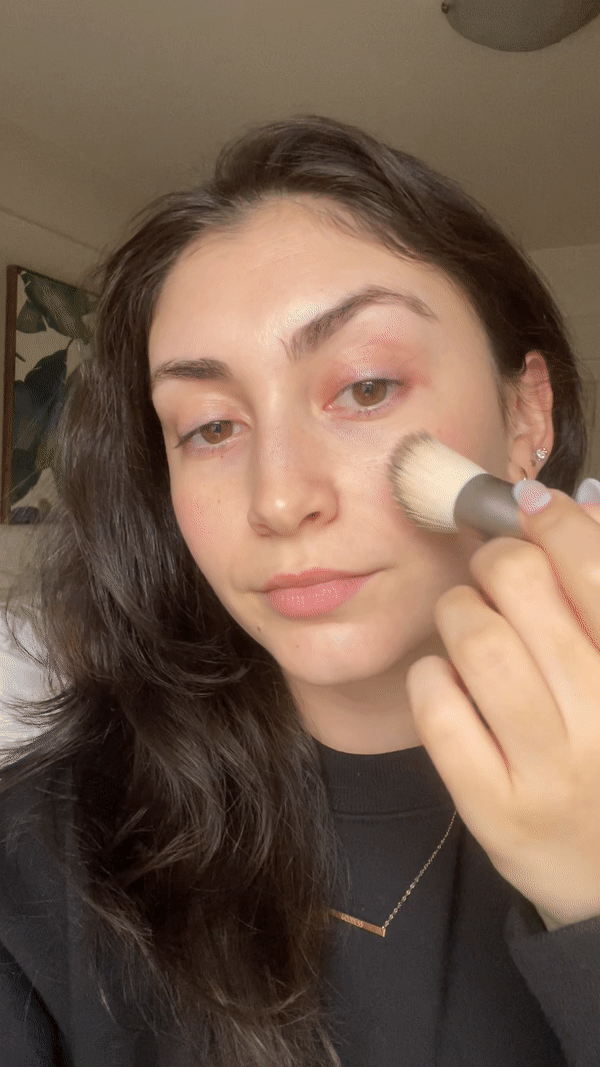 While some thicker foundations leave streaks on your skin from the brush, this covers your face with an invisible veil. The finish is radiant but not dewy, so it won't make you look oily or sweaty. It really does live up to its name of being a makeup-skin-care hybrid.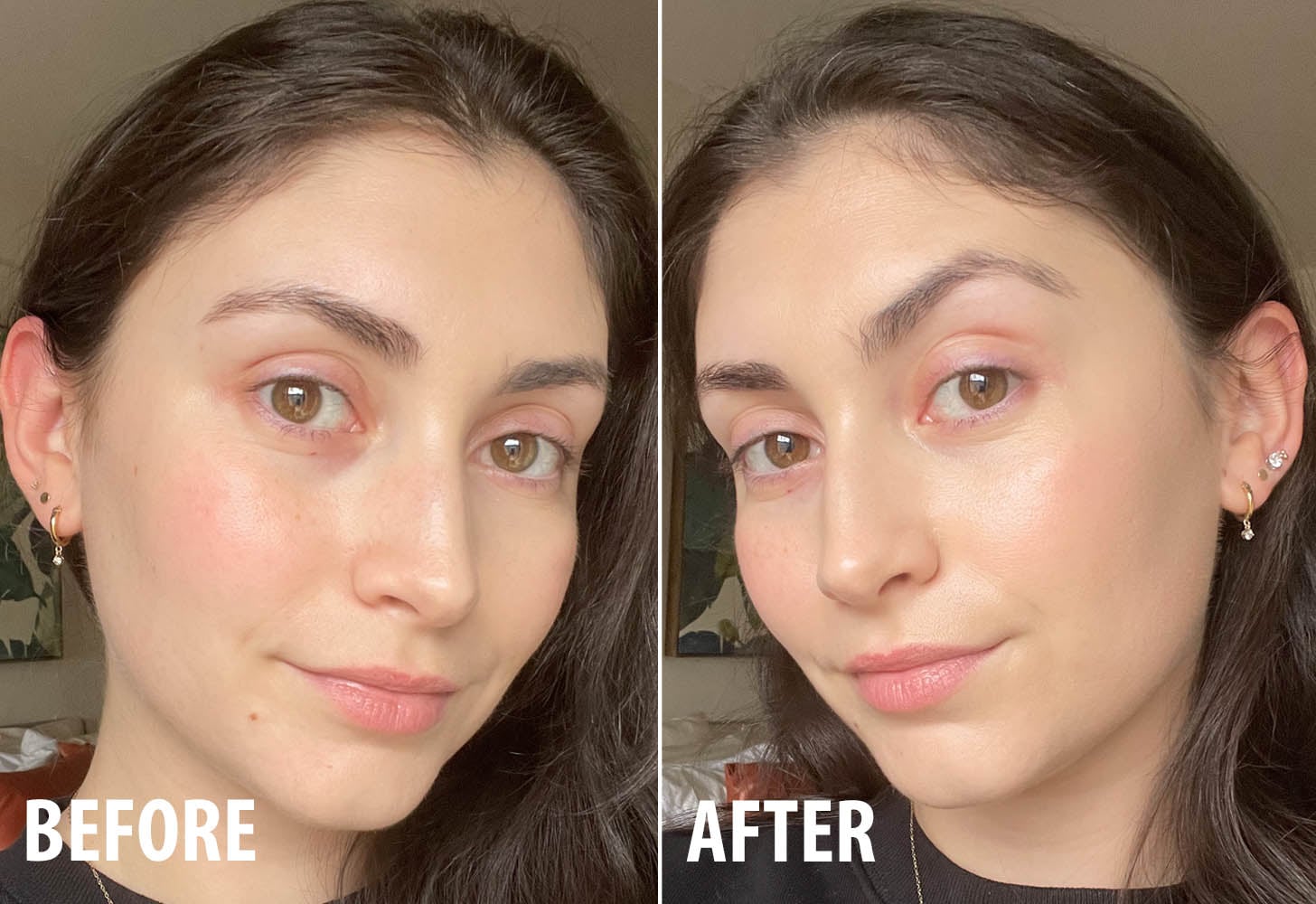 Though it looks very natural on its own, it also layers nicely with other makeup products like bronzer, blush, highlighter, and concealer if you want a little extra coverage. It doesn't move or settle into fine lines even after hours of wear; in fact, it almost gets better the longer you wear it because it really melts into your complexion for an untraceable look.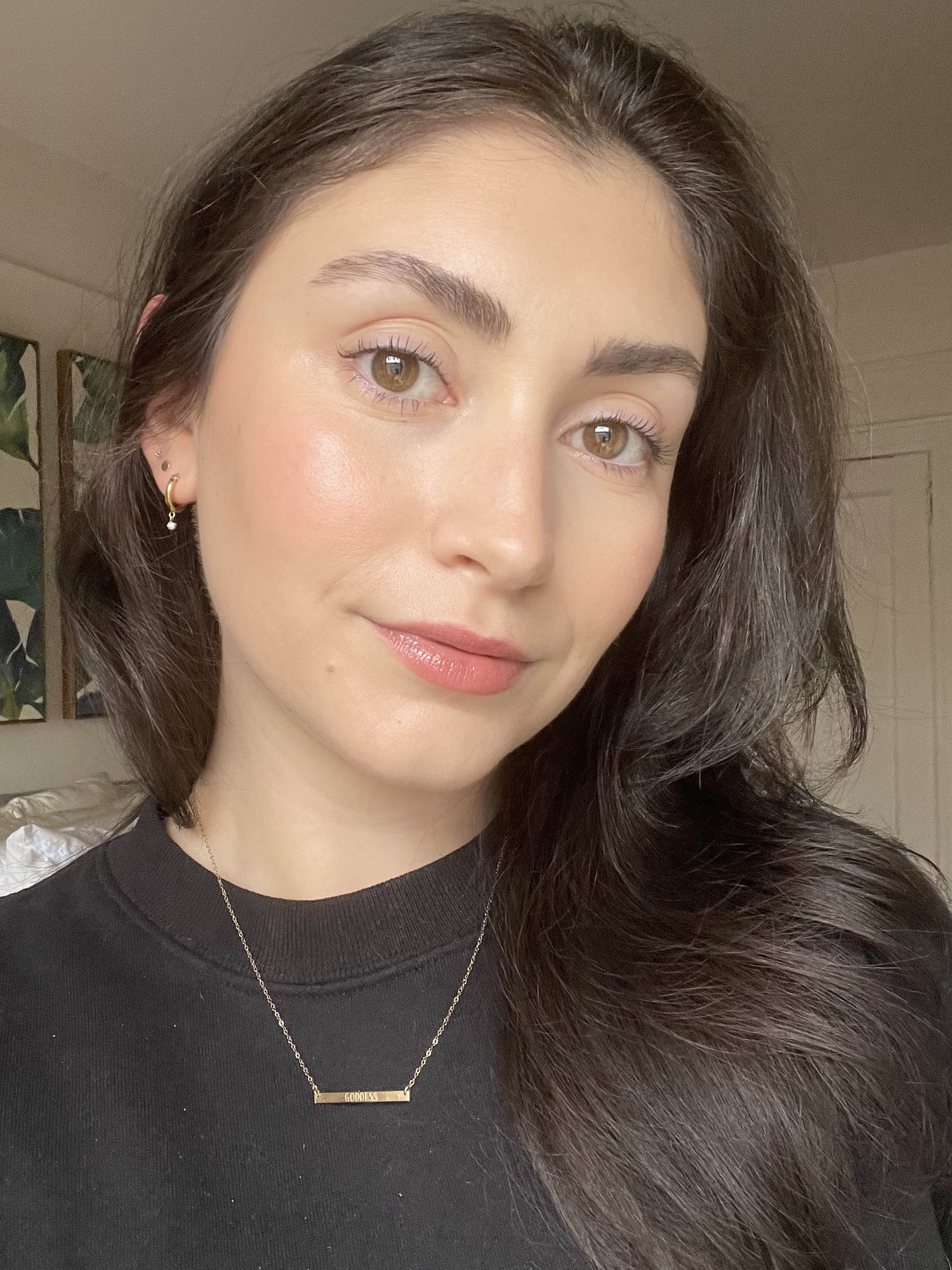 I will say the Rose Inc Skin Enhance Luminous Skin Tint is almost $50 per bottle, which is a bit steep, but if you consider how long it'll last you, I think it makes the price tag justifiable. As the weather begins to warm up, this is the only complexion product that I want to put on my face. It just gives me that effortless, I-woke-up-like-this glow.
Rating
Image Source: POPSUGAR Photography / Jessica Harrington