This Polish Made My Nails Look Good For Weeks While I Socially Distanced — Yes, Weeks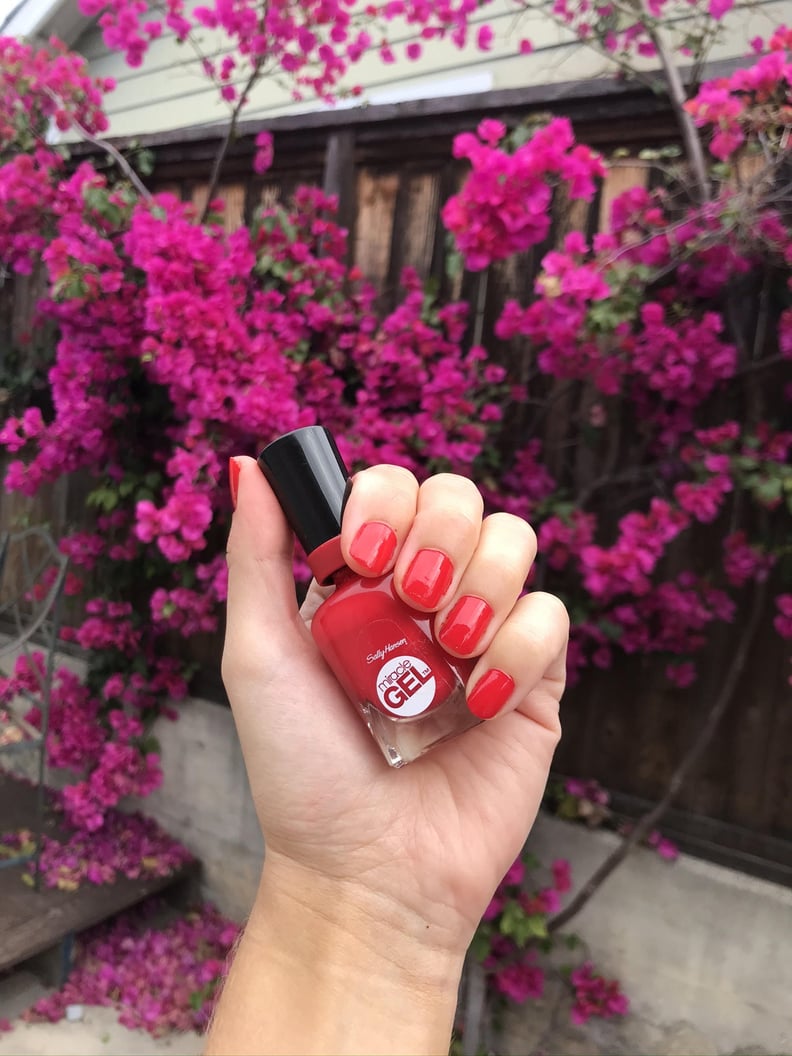 POPSUGAR Photography | Lauren Harano
POPSUGAR Photography | Lauren Harano
As POPSUGAR editors, we independently select and write about stuff we love and think you'll like too. If you buy a product we have recommended, we may receive affiliate commission, which in turn supports our work.
Gel manicures: expensive, time consuming, and yet for me, totally necessary. My mother once told me that you can tell a lot about a person by looking at their fingernails, and I would agree. Having chipped or dirty nails makes me feel a complete mess, even if no one else can see them (read: during social distancing). So in a time where nail salons are closed and my usual beauty rituals have been halted to a stop (hello, extra dark roots), doing at-home beauty treatments are more of a necessity than a choice at this point.
Two weeks into social distancing, I felt an utter mess, and I couldn't help but notice that my nails reflected that. I rely so much on nail salons, hair appointments, waxing procedures, and the rest that I didn't know how to properly keep up with my beauty routine without them. My first step in sufficient self-care was to manage my nails, because once those looked better, I hoped the rest would fall into place.
I rummaged around my nail polish selection and came across a bottle of Sally Hansen Miracle Gel Nail Polish in Red Eye. I thought it was interesting that a paint polish could deliver gel-like results, so I decided to give it a try. Here's how it went.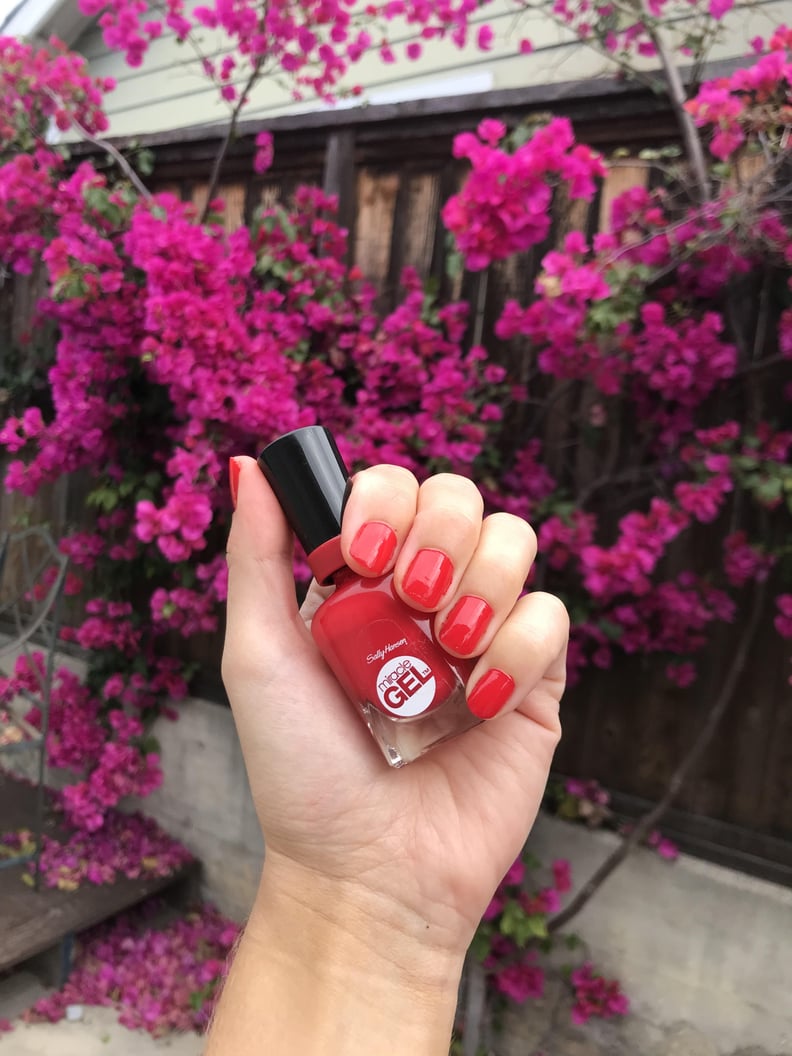 Week 1: Sally Hansen Miracle Gel Nail Polish
The first coat went on well and only left a few minor streaks. I waited for the paint to dry, which to my surprise, took less than a minute. I added a second coat to even out the first, and instantly loved the results. Not only were my once-chipped nails a bright shade of red, but they also felt stronger. The polish left behind a chic, glossy shine and a red-hot color that made me feel put together again.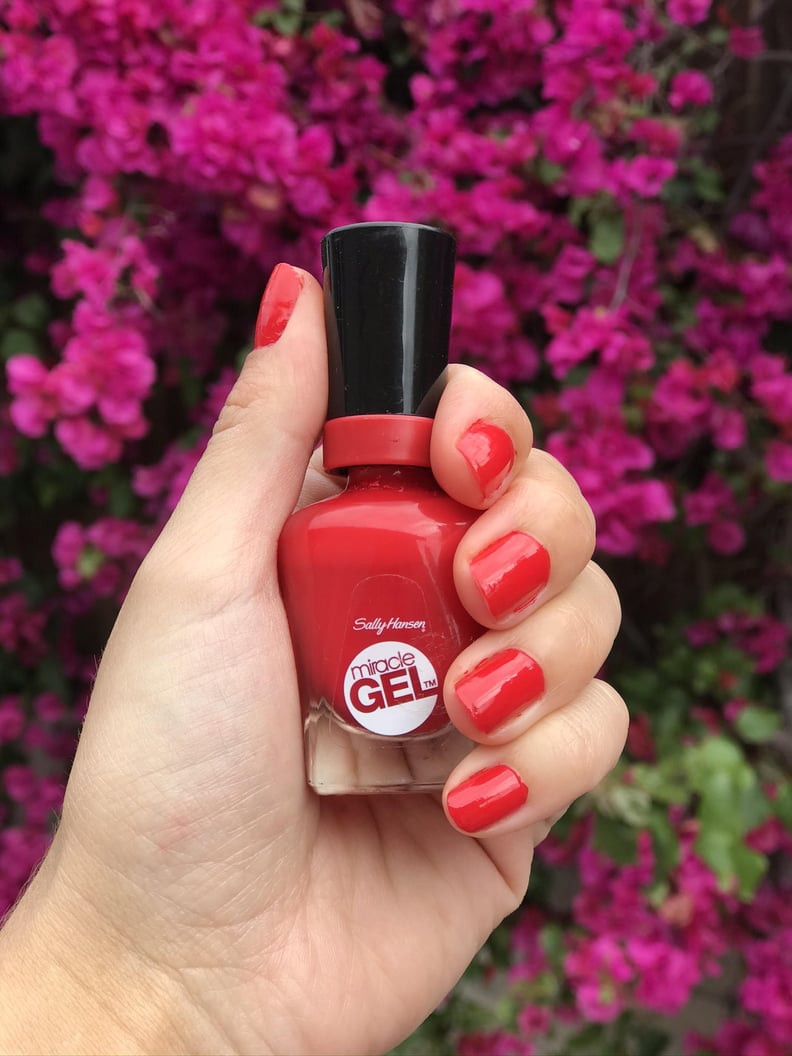 Week 1: Sally Hansen Miracle Gel Nail Polish
I decided not to use a top coat and see how long my nails would last without it. (Note: the bits of polish around my nails came off with soap and water. My at-home nail painting skills are not quite perfected yet.)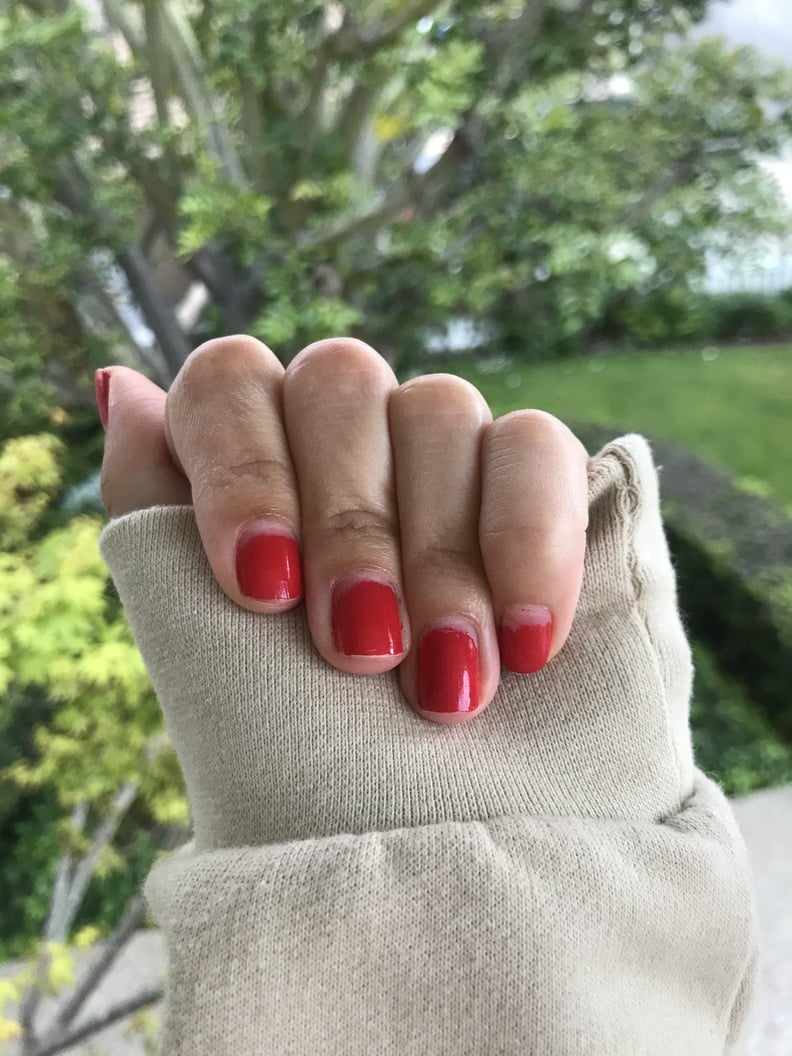 Week 2: Sally Hansen Miracle Gel Nail Polish
Flash forward two weeks, and my nails are still fully intact, minus some natural growth by my nail bed. To keep potential chipping at bay, I file them down once a week. The filing helps give my nails a square shape, as well as keep the polish from cracking at the top. Apart from the natural nail growth, the chip-resistant polish left my nails looking better than they had in weeks, and for a fraction of the price it would be to get them done at a salon. On top of the nail polish color, the brand also offers a top coat in matte and shiny, so if you want them to last even longer than they already do, just put on one coat after applying the polish.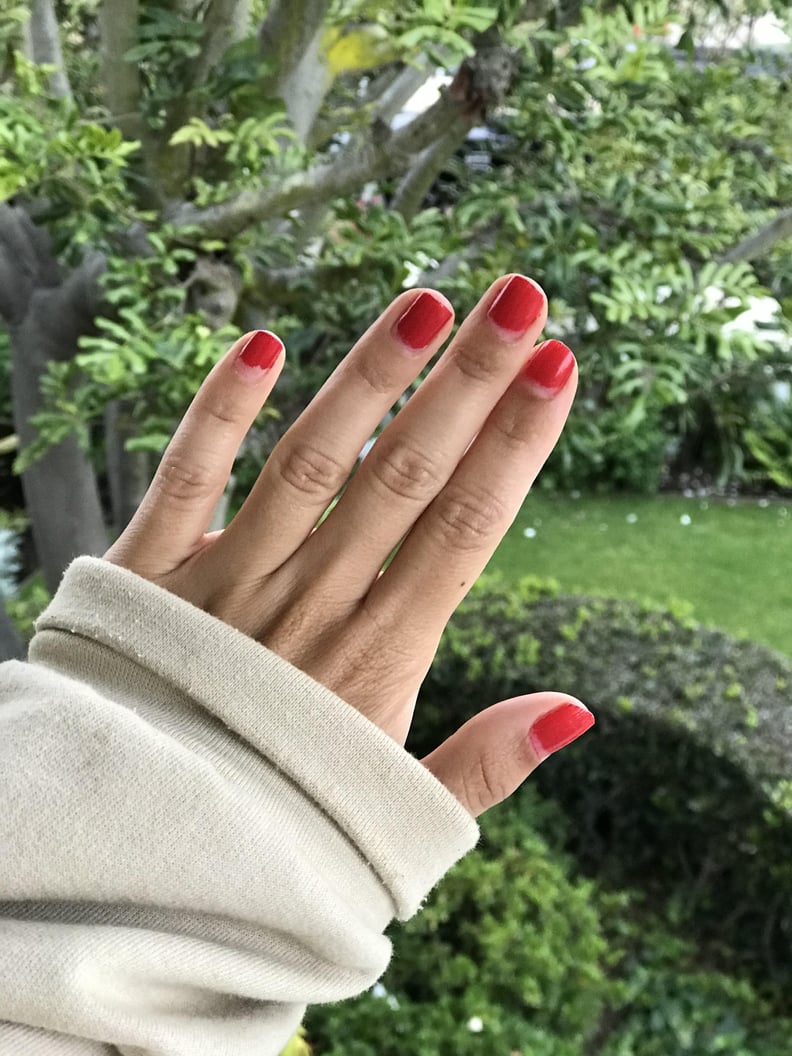 Week 2: Sally Hansen Miracle Gel Nail Polish
If you're in search of a manicure or pedicure in the comfort of your home, this Sally Hansen polish is calling your name. With a quick drying time, long-lasting color, and chip-resistant formula, the Miracle Gel polish will leave your nails looking fresh out of the salon, even if you're the only one around to appreciate them. Shop the collection ahead, and enjoy salon-quality nails for weeks to come.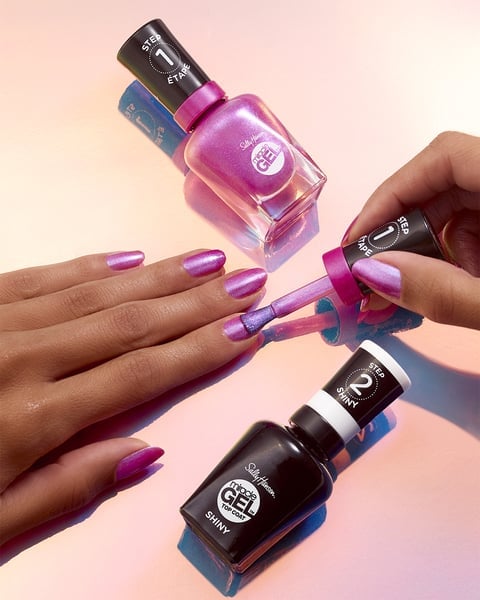 Buy: Sally Hansen Miracle Gel Nail Polish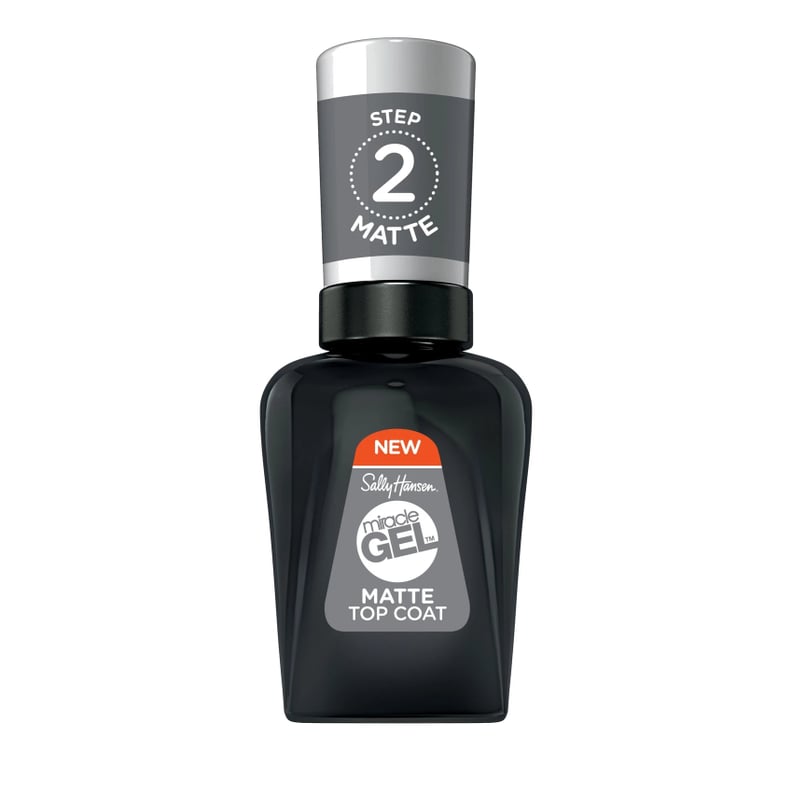 Buy: Sally Hansen Miracle Gel Nail Polish Top Coat