Holy Maleficent! Selena Gomez's Wicked Manicure Is Practically Dripping Candy Apple Red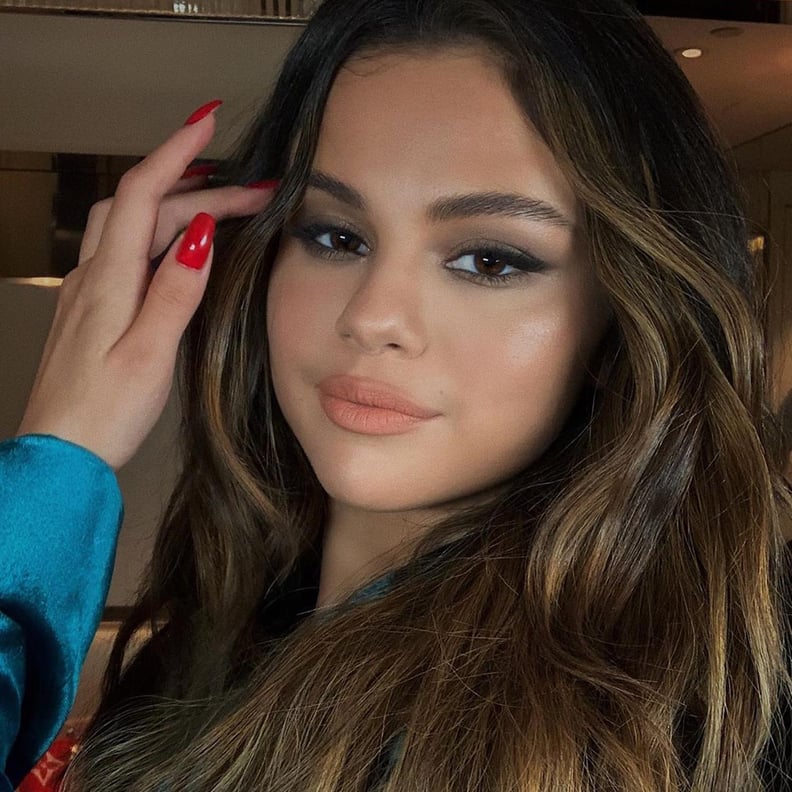 Selena Gomez's sexy style streak has been off the charts lately, and her extralong, candy apple red manicure is only adding to how enchanted we are by all of her looks. In an Instagram post on Monday, her makeup artist Hung Vanngo shared a photo of the "Lose You to Love Me" singer looking absolutely gorgeous with subtle peach makeup and bright red nails that Maleficent herself could only dream of having.
From her chic tiger-stripe dress to her tweed pantsuit, Gomez's nails add a pop of color to all of her most recent outfits, so consider us absolutely sold on red as a Fall color. Keep scrolling for some dazzling style inspiration and to see how Gomez's new nails look from all angles.