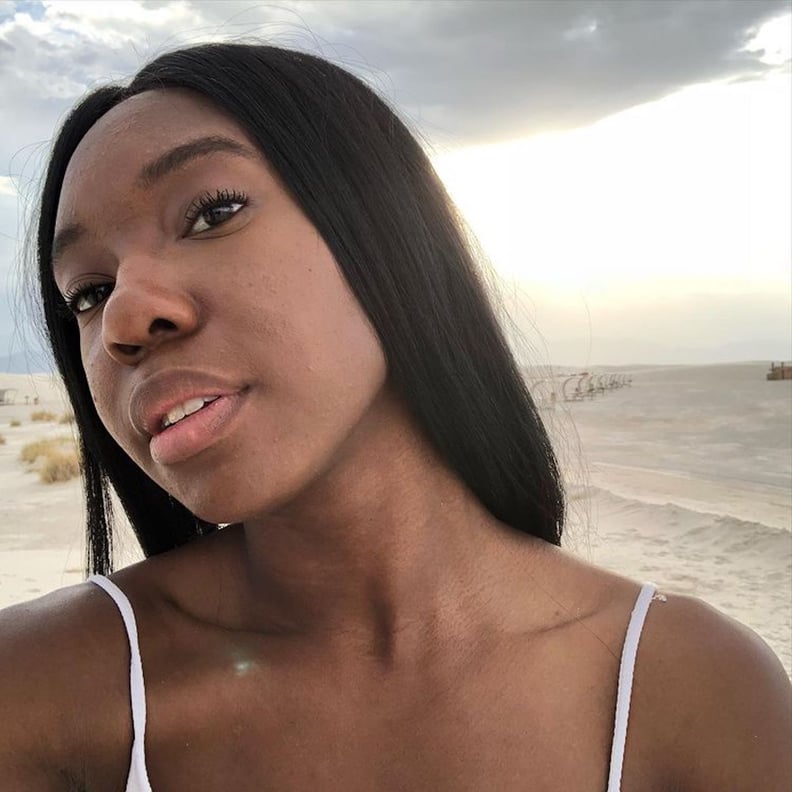 Sephora has eight selected brands for its 2021 Accelerate incubator program, which features a cohort comprised exclusively of women founders of color. If you're looking for fresh faces and brands that are going to be huge this year, this is the place to look. From Hyper Skin to Kulfi Beauty, the founders are just as impressive as the brands.
The group will participate in months of Sephora-led curriculum and intensive support, as well as receive coveted mentorship from industry veterans like Tatcha's Vicky Tsai and Briogeo's Nancy Twine, feedback and exposure to leading investment firms and venture capitalists, and more. Upon completion of the program, all participating brands will launch at Sephora, putting the retailer on track to double its assortment of Black-owned brands by the end of 2021.
This year's cohort features Christina Funke Tegbe, founder of 54 Thrones; Priyanka Ganjoo, founder of Kulfi Beauty; Megan Graham, founder of ries; Olamide Olowe, CEO of Topicals; Marie Kouadio Amouzame and Alice Lin Glover, the co-founders of EADEM; Desiree Verdejo, founder of Hyper Skin; Alisia Michelle Ford, founder of Glory; and Nia Wellman, founder of Imania Beauty.
"We're all about empowering our community along the way with digestible information, easy-to-use products" - Desiree Verdejo, Founder & CEO of Hyper Skin
"Sephora Accelerate is creating a foundation of relationships, knowledge, and access to resources that will support Hyper's success, " Verdejo told POPSUGAR. "Our Hyper fam knows that they are fabulous at every stage of their skin-care journey, whether they are dealing with the glowiest skin or facing stubborn dark marks, which is our specialty. We're all about empowering our community along the way with digestible information, easy-to-use products, and measurable results."
As for Olowe, it's all about honing in the brand's storytelling skills to fulfill Topicals mission of creating access to products for chronic skin conditions. "I'm so excited that Black and POC founders are being celebrated for the work we're doing in the beauty industry," she said. "I hope to see more programs that uplift more Black-owned brands. Topicals mission is to transform the way people feel about skin, particularly chronic skin conditions and we do that through effective products and mental health advocacy. It's important for clients to know that our products are rooted in clinical studies, tested on all shades, and sustainably packaged."
The program also helps showcase diversity. "Time and time again, we've been told: 'Sorry, we already represent a Woman of Color brand,'" Ganjoo told POPSUGAR. "This is a significant step in changing that narrative in the beauty industry. Sephora's merchandising teams are brand builders and I'm excited to have access to their expertise to bring Kulfi to the Sephora community. I'm also learning from the group of founders who are shaping the future of beauty. Kulfi is a beauty playground that celebrates South Asian beauty by creating products designed to complement our skin tones and undertones and creating space for our self-expression, and everyone's invited."
Keep reading to see the women behind the brands ahead.
Priyanka Ganjoo, Founder, Kulfi Beauty
Kulfi Beauty is a South Asian-focused makeup line featuring kajal eyeliners.
Christina Funke Tegbe, Founder, 54 Thrones
54 Thrones is a clean beauty line rooted in African skin-care philosophy using plant botanicals like roots, herbs, oils and butter.
Marie Kouadio Amouzame, Co-Founder, Eadem
Eadem is a beauty brand pioneering "Smart Melanin Beauty." Its products combine science-backed ingredients and heritage botanicals to effectively and gently care for skin of color.
Alice Lin Glover, Co-Founder, Eadem
Alisia Michelle Ford, Founder & CEO, Glory
Glory skincare is is a Black-owned business that provides clean skin care and self-care essentials for every hue.
Nia Wellman, Founder, Imania Beauty
Imania Beauty is a holistic hair-care brand that focuses on textured tresses.
Megan Graham, Founder, ries
Ries is a eco-friendly and travel-friendly beauty and toiletries line.
Olamide Olowe, Founder & CEO, Topicals
Topicals is a science-backed skin-care brand focused on hyperpigmentation and chronic skin conditions, like ezcema.
Desiree Verdejo, Founder & CEO, Hyper Skin
Hyper Skin is a skin-care line focused on hyperpigmentation and discoloration on all skin tones.