Should Turmeric Be Part of My Skin-Care Regimen?
Should Turmeric Be Part of My Routine? — and Other Skin-Care Questions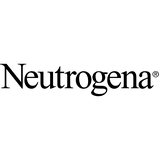 Wondering what good a spice can do for your skin? We've partnered with
Neutrogena®
to show you how the new Neutrogena Soothing Clear™ Turmeric line can help with your most pressing skin concerns.
As a potent anti-inflammatory and antioxidant, we already know turmeric can be a powerful way to support your health when incorporated into your diet. But the benefits don't stop there. Did you know the superstar ingredient has skin health benefits as well when used in your skin-care regimen? It's all those calming and healing properties!
While it's especially great for acne-prone skin, turmeric can also be ideal for all skin types and concerns. So, is it right for you? The short answer is yes, but if you want to know exactly how this ingredient can help your specific concern, use the slider tools ahead to discover the answer, as well as the product you need.
You know that feeling after you've removed all your makeup when your skin is tight and dry? That's what happens when your makeup remover is stripping your skin of its natural oils — and it's avoidable with the right product. With the calming properties of turmeric in the Neutrogena Soothing Clear™ Turmeric Jelly Makeup Remover, this product gently dissolves makeup without stripping, so your face feels soothed and balanced — with all its natural oils still in tact. Plus, the jelly texture melts right into your skin; there's no aggressive wiping or tugging needed, and definitely no tight feeling afterwards.

From increased redness and irritation to frequent breakouts, when your skin is stressed, it shows. A turmeric-based cleanser like the Neutrogena Soothing Clear™ Turmeric Mousse Cleanser can help get your complexion back on track, while simultaneously removing dirt, oil, and makeup. That's because the calming properties of turmeric can soothe stressed, angry skin and help combat any flare-ups. Plus, this particular cleanser won't strip your skin barrier either, so your complexion remains healthy and hydrated.

Yes, moisturizer can absolutely help acne-prone skin! And if it's a turmeric-based moisturizer? Double yes. The Neutrogena Soothing Clear™ Turmeric Oil-Free Gel Moisturizer works especially well for acne-prone (and combination) skin since the gel formula is oil-free, lightweight, and fast-absorbing while helping to calm, nourish, and comfort.
Fun fact: even if you may not have a dry skin condition in which your skin lacks oil, you can still experience dehydrated skin in which your skin lacks water. That's where a facial mist comes into play. Not only can the Neutrogena Soothing Clear™ Turmeric Mist help refresh and hydrate your skin anytime and anywhere, but it's also extra calming thanks to the turmeric formula.