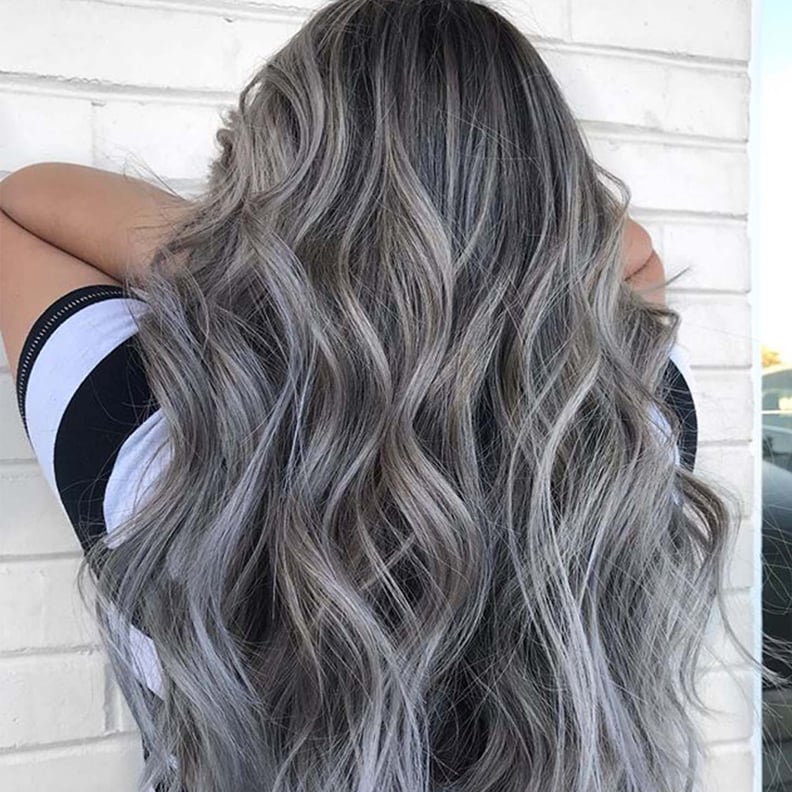 Back in January, Pinterest correctly predicted that gray hair would be one of the biggest trends of 2019. Now, the social media platform is back for a new season to report that silver highlights are going to be everywhere this Summer.
According to the company, searches for the term "silver hair highlights" have spiked 647 percent since last year, making it one of Summer's biggest beauty trends of the year. (Neon nails followed right after, which saw a 480 percent boost in searches.) Whether you want to commit to an entire head of silver balayage, go the ombré route and keep the silver at the ends of your hair, or just have a few strategically placed pieces, is entirely up to you.
Check out all the versatile ways you can wear silver highlights, ahead.
Balayage Silver Highlights
If you're afraid to take a bold approach to your hair color but still want to try out this trend, ask your colorist for highlights in a silver color closest to your base color for a more subtle look. It's a great way to dip your toe into the trend.
Silver and Purple Highlights
Pairing a few cool-toned silver highlights with purple will give your hair color a fun and cohesive multi-toned look. You can have your colorist blend the colors together for an ombré effect, or color random pieces of hair the different hues.
Ombré Silver Highlights
You can wear the ombré silver hair trend regardless of your hair texture. Try the look with braids or just have the ends of your hair lightened to try out the look. Where the silver starts and your natural hair color ends is up to you.
Silver Streaks
Want to embrace the trend fully? Make the entire length of your hair (or large sections) silver and keep your roots dark for contrast.