Simone Biles Talks Beauty Experimentation With Glamour
This Picture of Simone Biles's Red, White, and Blue Floor-Length Braid Deserves to Be Framed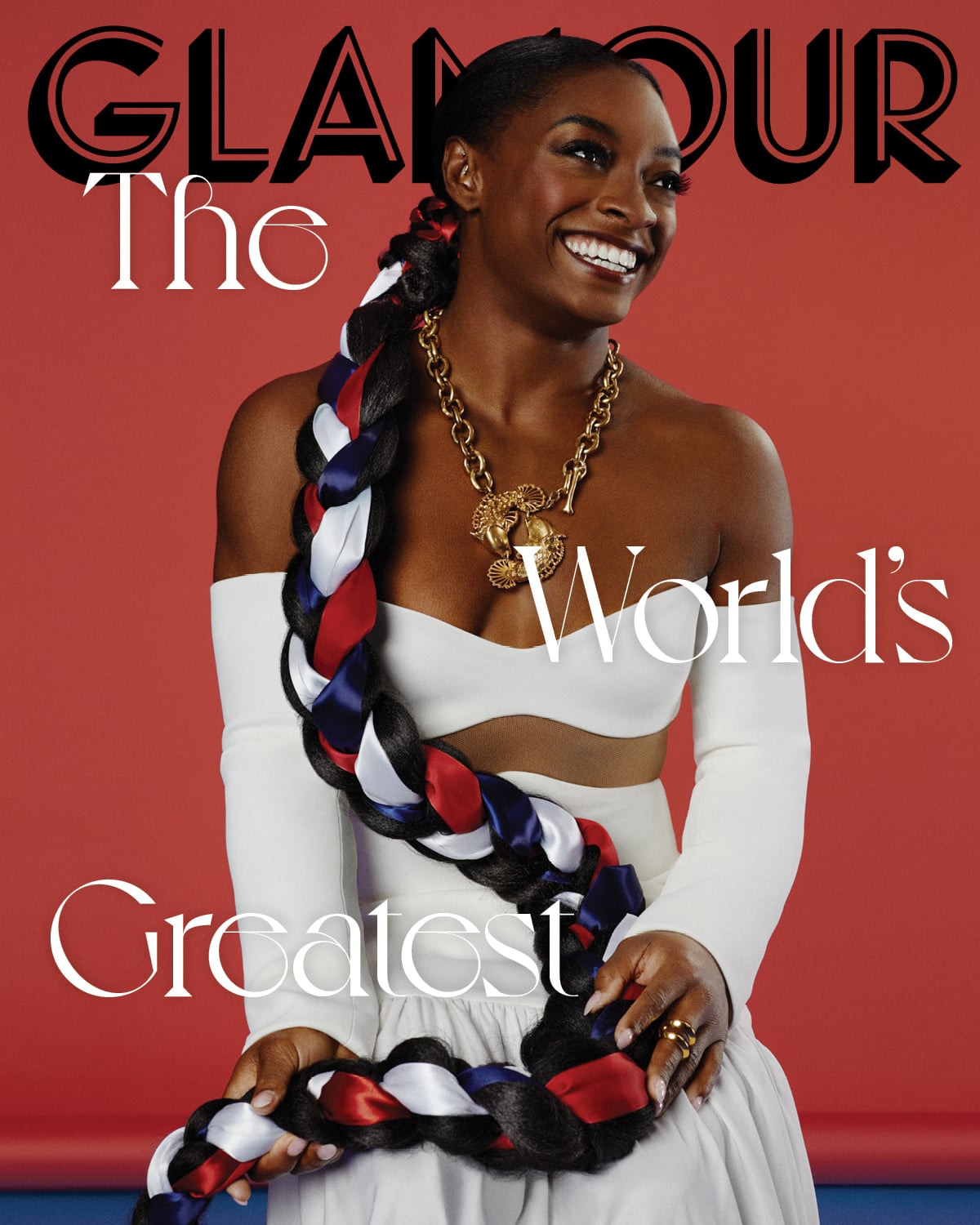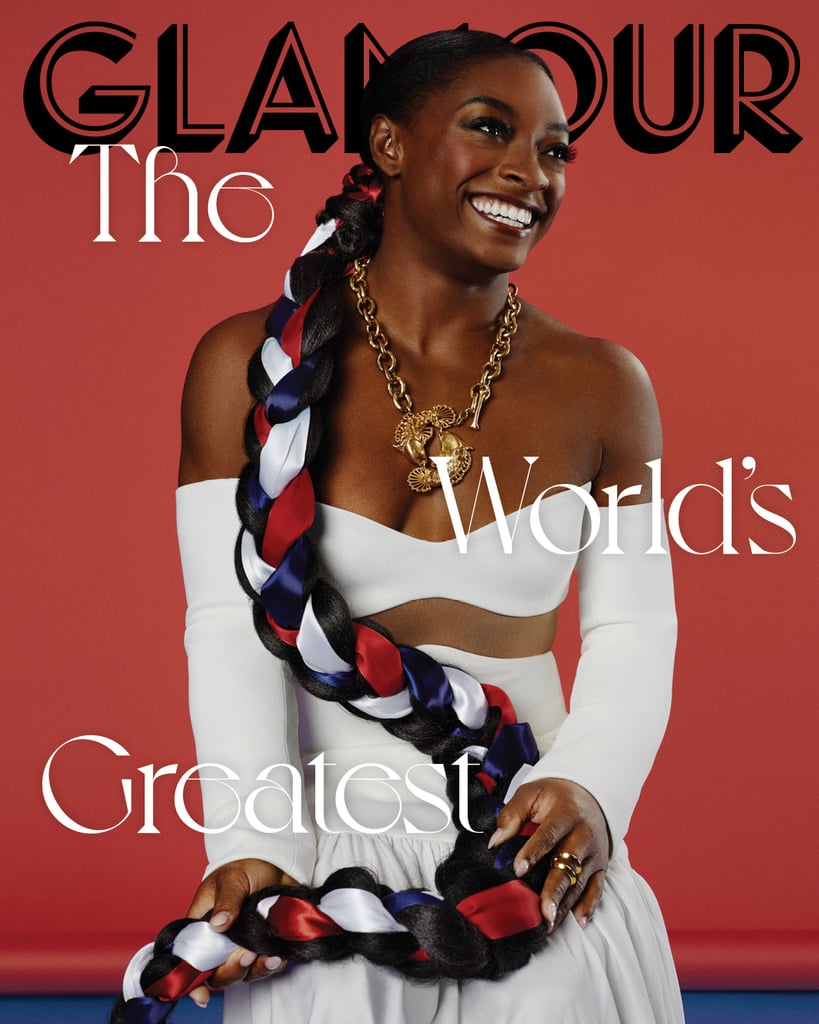 Image Source: Kennedi Carter For Glamour
Simone Biles graced the June cover of Glamour magazine with a stunning, floor-sweeping braid comprised of red, white, and blue fabric intertwined with her hair. In the photos, the gymnast is wielding the braided masterpiece, which is the work of hairstylist Jadis Jolie, like a ribbon in a floor routine.
The breathtaking photos accompany an interview with Biles about finding balance during 2020. Like many of us this past year, she felt a little displaced when her usual schedule (read: extremely intense Olympic gymnast schedule) abruptly paused. To pass the time and cope with stress, she looked for a hobby outside of the gym and found happiness in beauty.
"I feel like everybody was painting, or knitting, or doing something cool in quarantine, so I was like, 'I'm going to learn how to do my makeup, my hair, and my nails,'" Biles said in the interview. "I almost ruined my nails, so that is no longer permitted. I've definitely gotten better at doing my hair, but clearly I'm not gifted in that department. I'm just really trying to find who I am."
See more of the stunning photos from Biles's Glamour cover story ahead.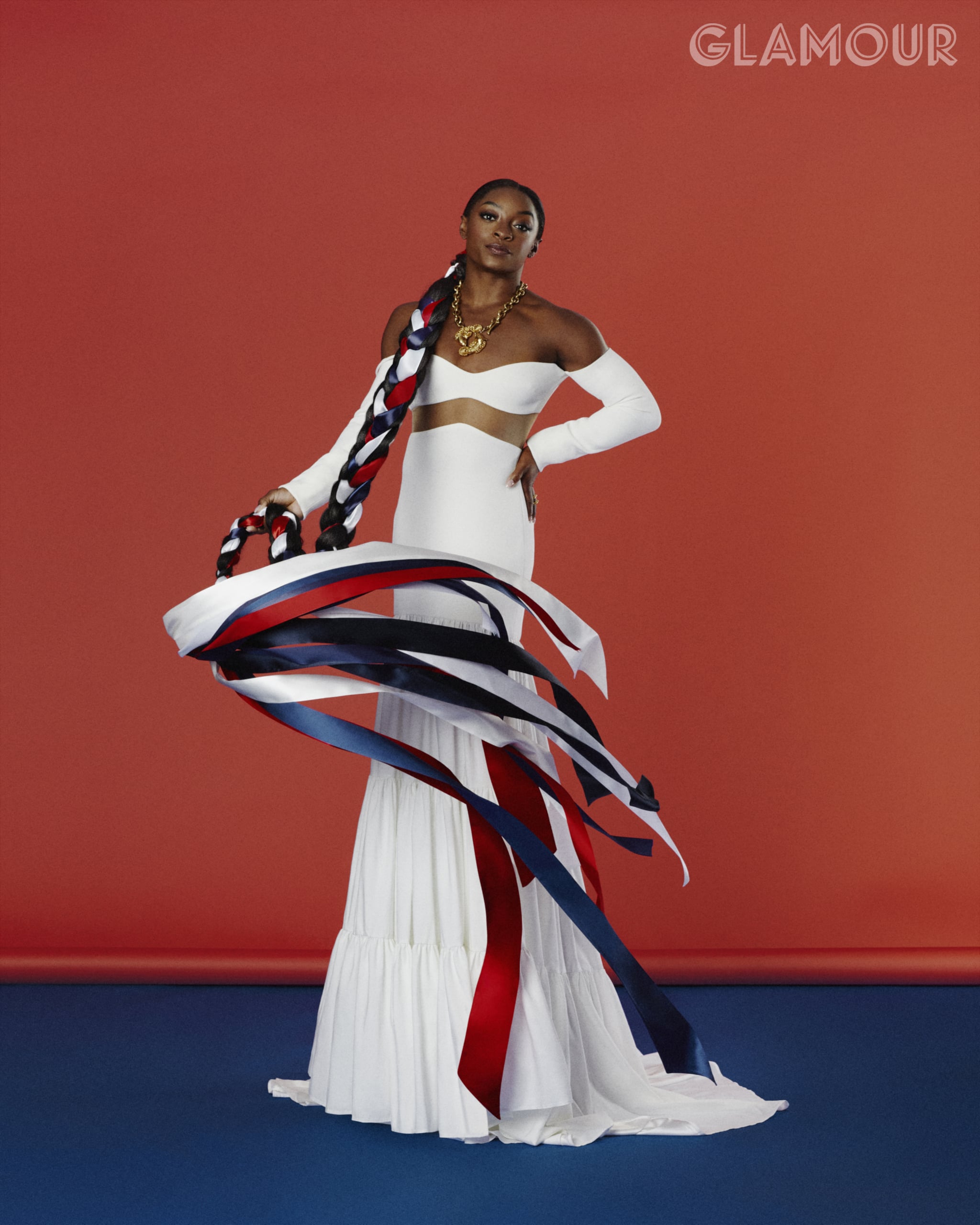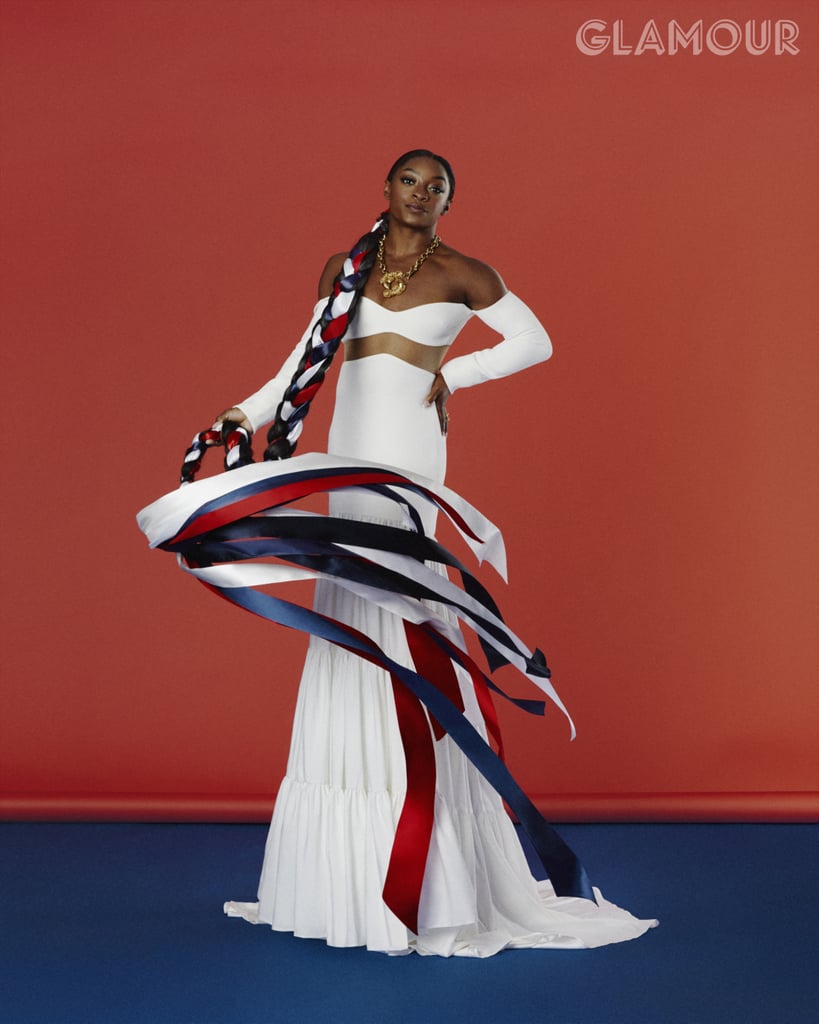 Image Source: Kennedi Carter For Glamour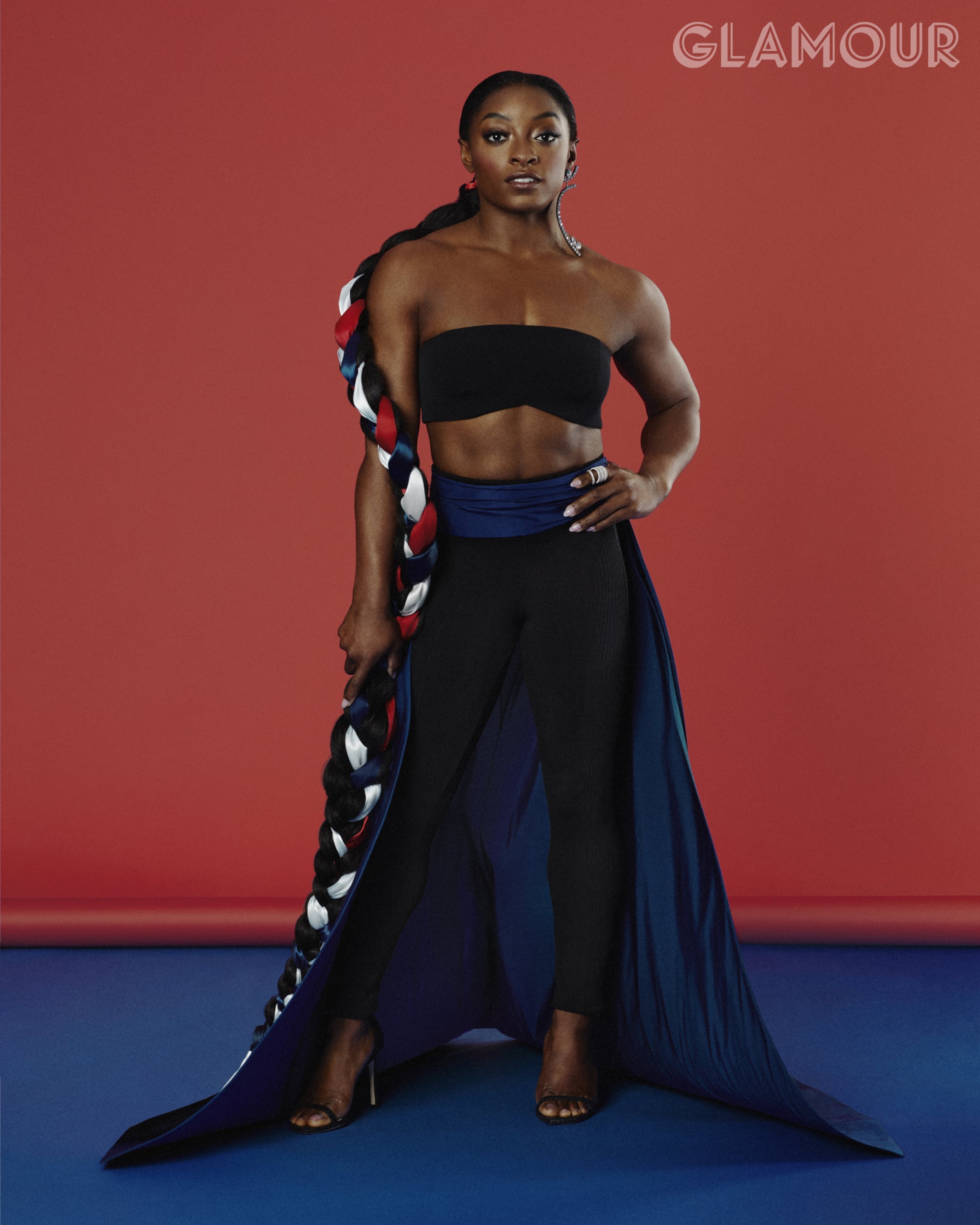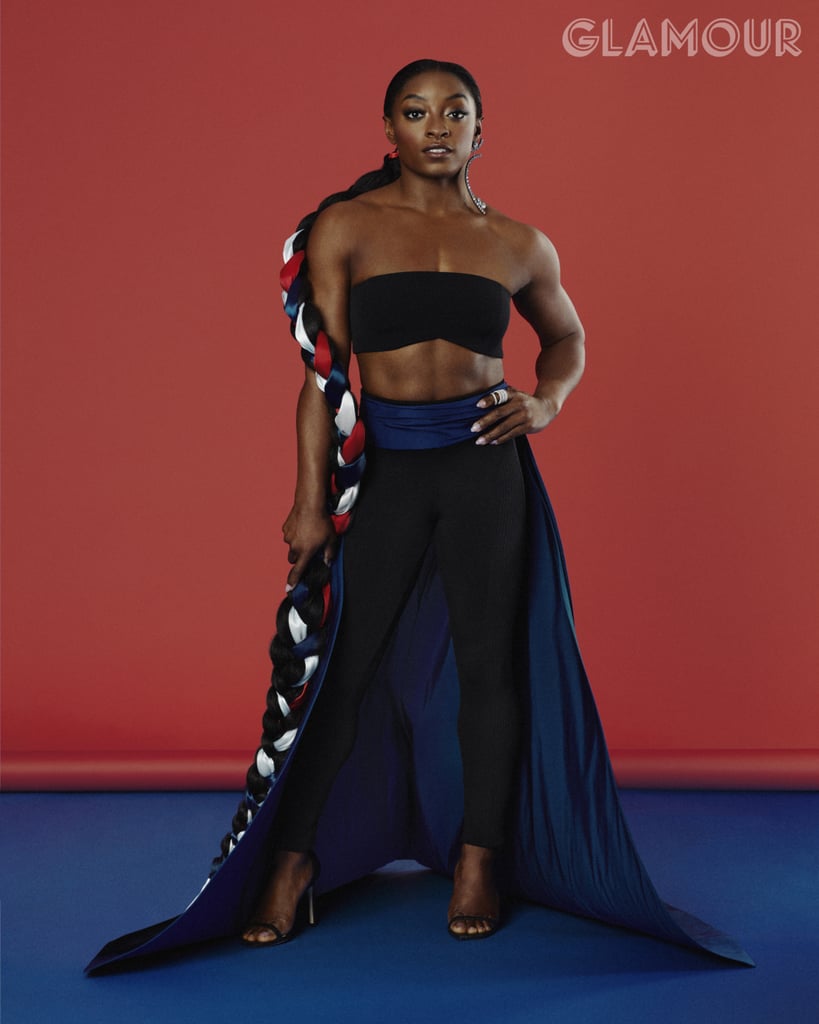 Image Source: Kennedi Carter For Glamour