Simone Biles Debuts New Lob Haircut
Simone Biles Is Getting Used to Her New Haircut, but We're Already in Love With It
Update: Well, that was fast! Just days after getting her lob haircut, Biles refreshed her hair by adding some wavy extensions in a copper color. It's a subtle change but we can't say it's not perfect for the summer weather that's to come.
Original story: We've always said there's no better time to switch up your look than the springtime, and it looks like even Simone Biles agrees. On April 22, the athlete revealed she traded in her midback-length hair for a long bob haircut (informally referred to as the "lob") via a photo shared with her nearly four million Instagram followers.
"Um 💇🏾‍♀️ I did a thing," she captioned the picture. Biles also shared photos of her hair journey via her Story. In one slide, she shared a side-by-side image documenting how much length she was able to retain last year just between June and September and in the next, she shared a photo of the new cut. "Not sure if I like it yet but....I did a thing," she wrote.
For what it's worth, we think the cut looks stunning, and it's yet another reminder of why we think bobs are the perfect spring hairstyle.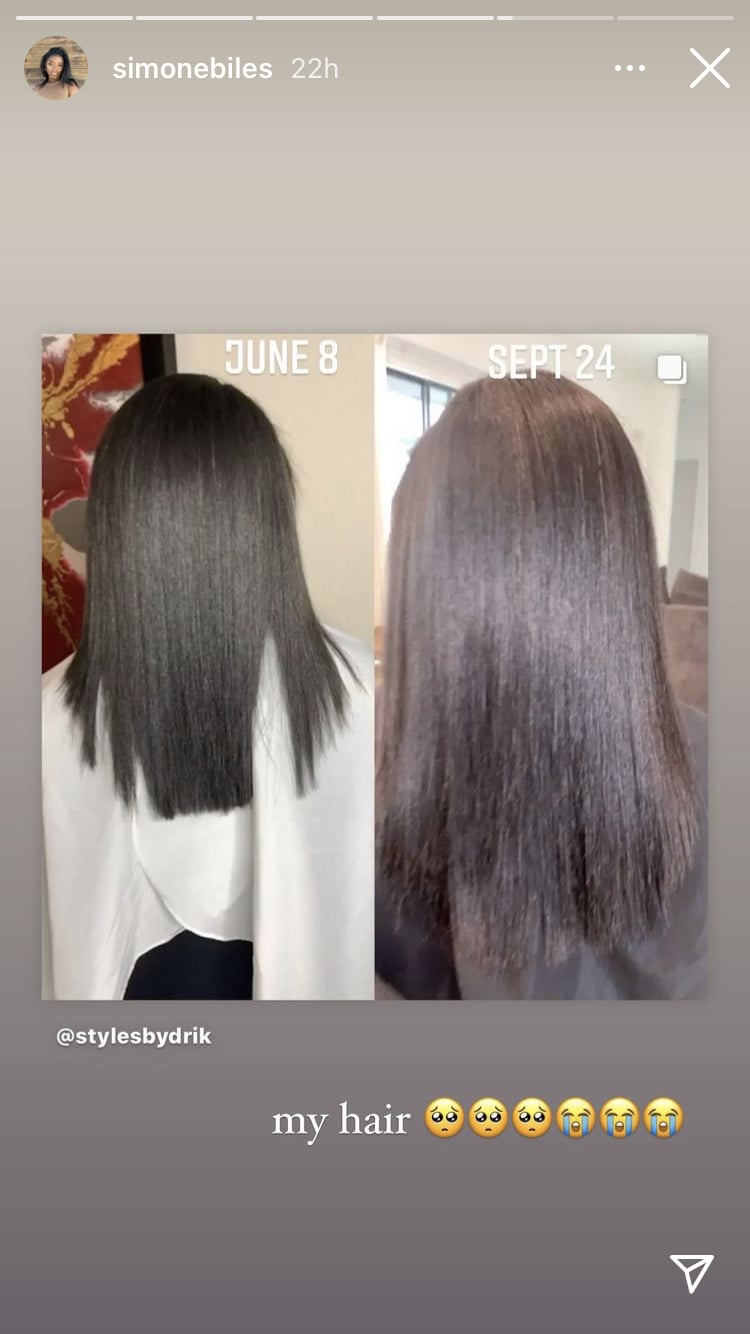 Image Source: Instagram user simonebiles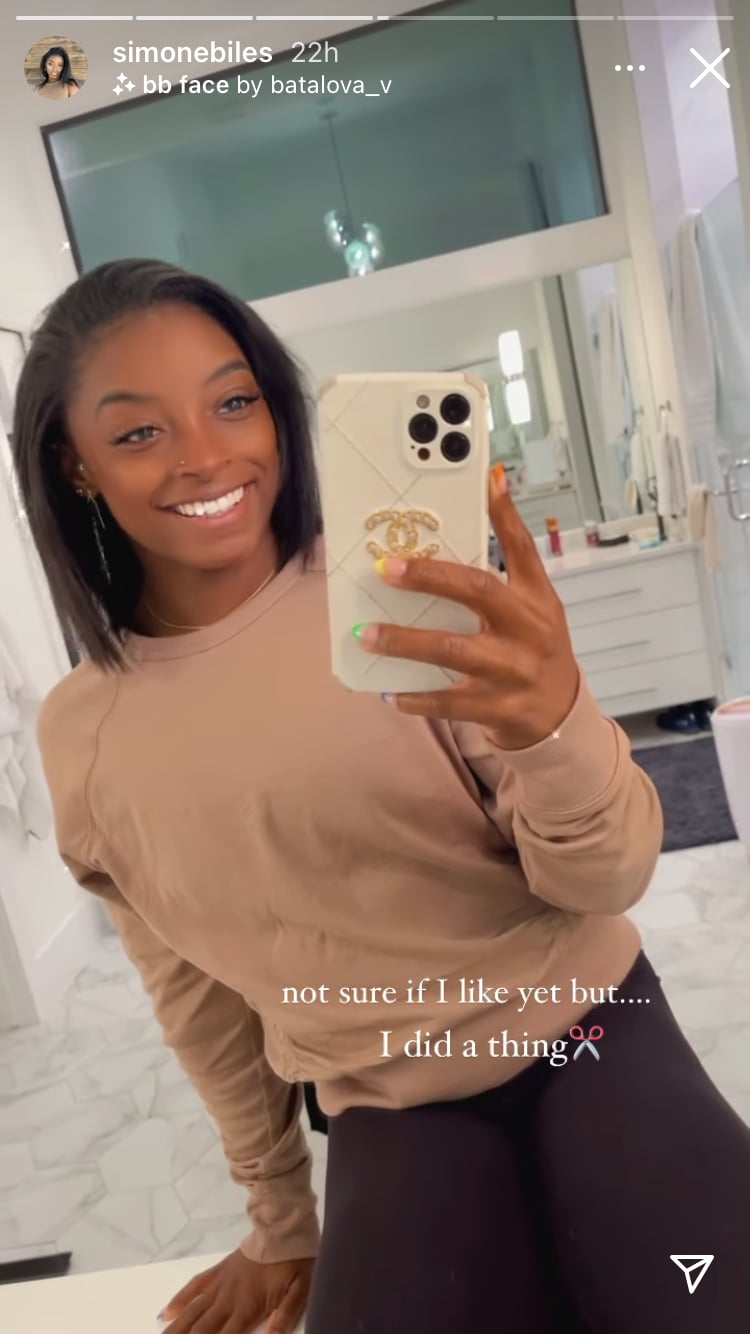 Image Source: Instagram user simonebiles