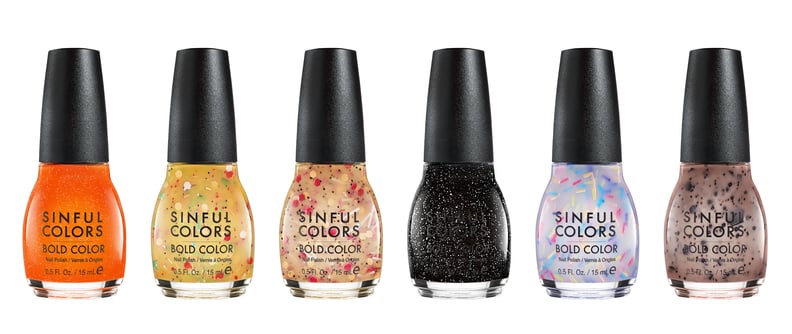 Walmart
Walmart
Every editorial product is independently selected by our editors. If you buy something through our links, we may earn commission.
If you're a fan of cheese puffs, you'll know that "Cheeto fingers" are a messy (but tasty) phenomenon, but SinfulColors's new snack-themed nail polishes take the term to a whole new level. The drugstore nail polish brand's new Sweet and Salty collection features six nail polishes inspired by some of our favorite convenience store snacks, and the cheese puff shade already has me licking my lips. In addition to its cheesy scent, the polish is a vibrant orange shade and features a "crumbled" texture throughout, making your fingers look like they're fresh out of a bag of snacks.
Other savory polish shades include cheese-colored Pizza Party polish with red, yellow, and black confetti bits; lavender Donut Even polish with rainbow confetti; and yellow Taco Tuesday polish with multicolored confetti. For dessert-lovers, the collection also includes beige Cookies and Cream polish with chocolate chip black glitter and black Chocolate Cake polish with white flecks. Now, if only there was a watermelon sugar shade . . .
Exclusively available at Walmart for $2 to $3 per bottle, the collection is currently out of stock in most colors. But keep your eyes peeled for the colors next time they're available, and take a closer look at each delicious-looking flavor shade ahead.
SinfulColors's Donut Even Nail Polish
SinfulColors's Taco Tuesday Nail Polish
SinfulColors's Cookies and Cream Nail Polish
SinfulColors's Cheese Puff Nail Polish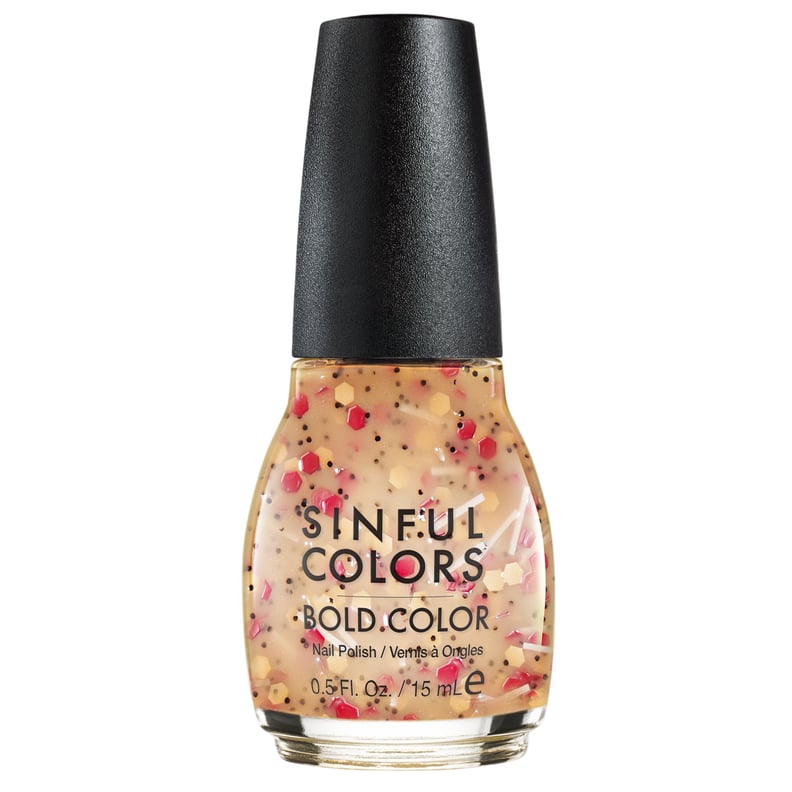 SinfulColors's Pizza Party Nail Polish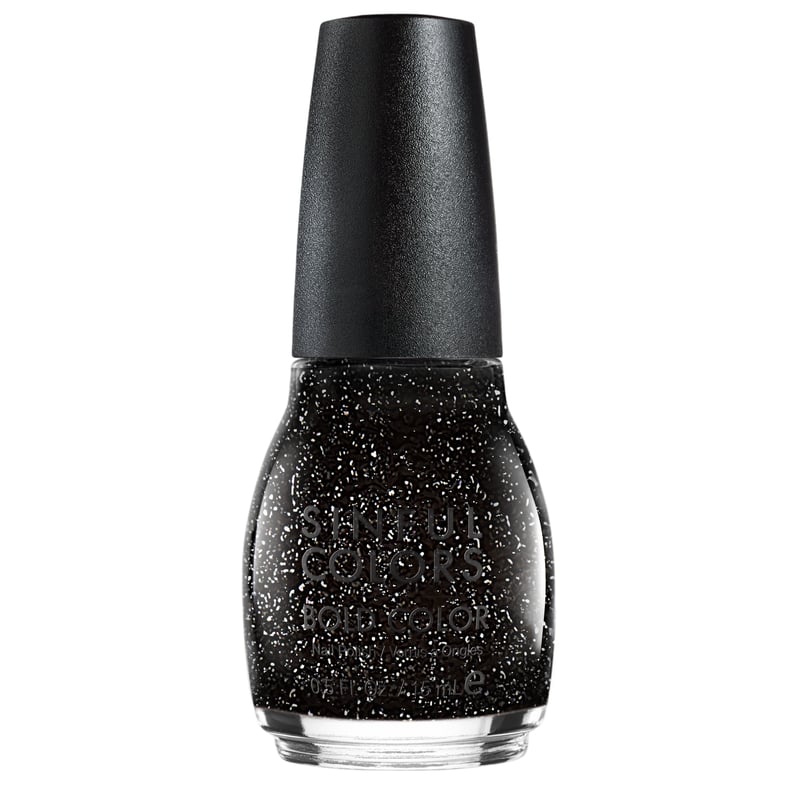 SinfulColors's Chocolate Cake Nail Polish
SinfulColors's Sweet and Salty Nail Polish Pack of 6