Sleepy Tie Review From TikTok With Photos
This Viral "Sleepy Tie" Saves My Blowout Overnight
As POPSUGAR editors, we independently select and write about stuff we love and think you'll like too. If you buy a product we have recommended, we may receive affiliate commission, which in turn supports our work.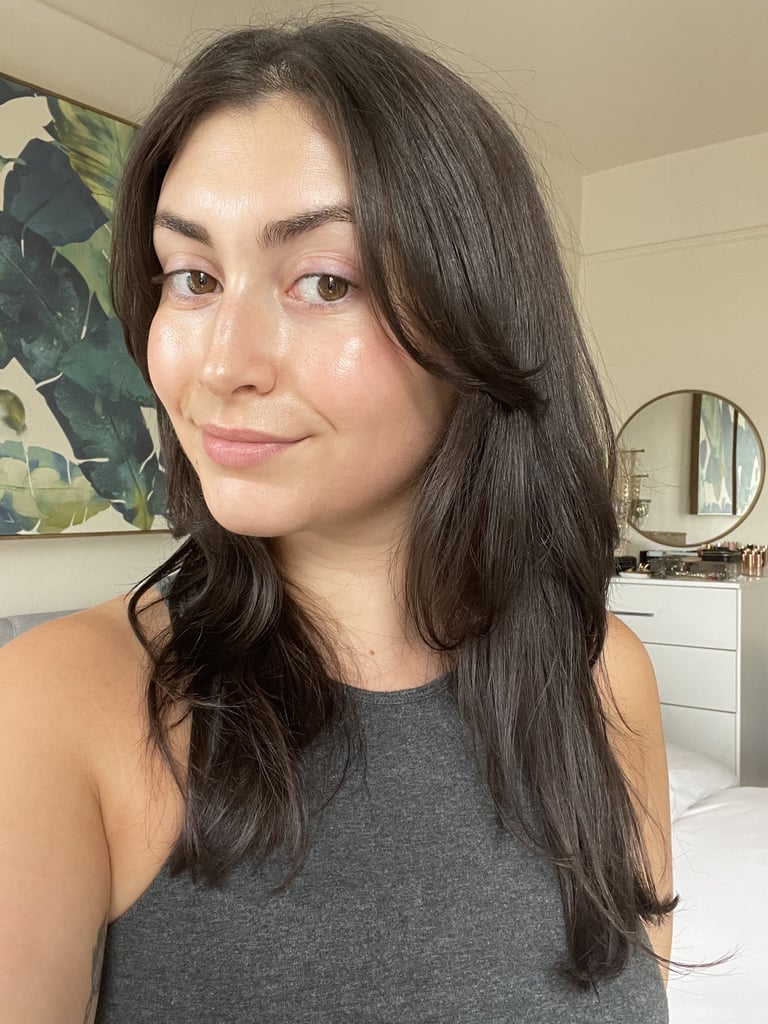 The Sleepy Tie hairband has recently gone viral on TikTok.
The band preserves your blowout while you sleep.
Our editor tested it out and took before and after photos.
I am not a graceful sleeper. You know Sleeping Beauty? Picture the exact opposite of that, thrashing and tossing around for seven hours straight, and you'll have a pretty good idea of how I sleep. It's disruptive — not just for me and my partner's sleep cycle, but for my hair, too. When I style it or get a blowout at the salon, I know up front that it's only going to last me the day. One night's sleep leaves me with a halo of frizz around my hairline and flattened curls. To try to remedy this, I've attempted my fair share of overnight styling hacks but with very little luck. I had accepted my fate until I saw the Sleepy Tie ($30) on my TikTok FYP.
The hair accessory looks like two jumbo scrunchies together, but it does so much more. The creator of the Sleepy Tie designed it in a way to preserve your blowout overnight while simultaneously keeping your hair up and out of your face. Whether my hair is done or not, I sleep with it up in a silk scrunchie, but it does nothing for the style — it's purely functional.
This special hair tie seemed easy enough to use and didn't require any extra steps in my nighttime routine, so I figured why not give it a shot? When I opened the packaging, I was a little afraid I wouldn't be able to figure out how to put it in, but the instructions were simple to read and came with photos, thankfully.
My Hair Immediately After Styling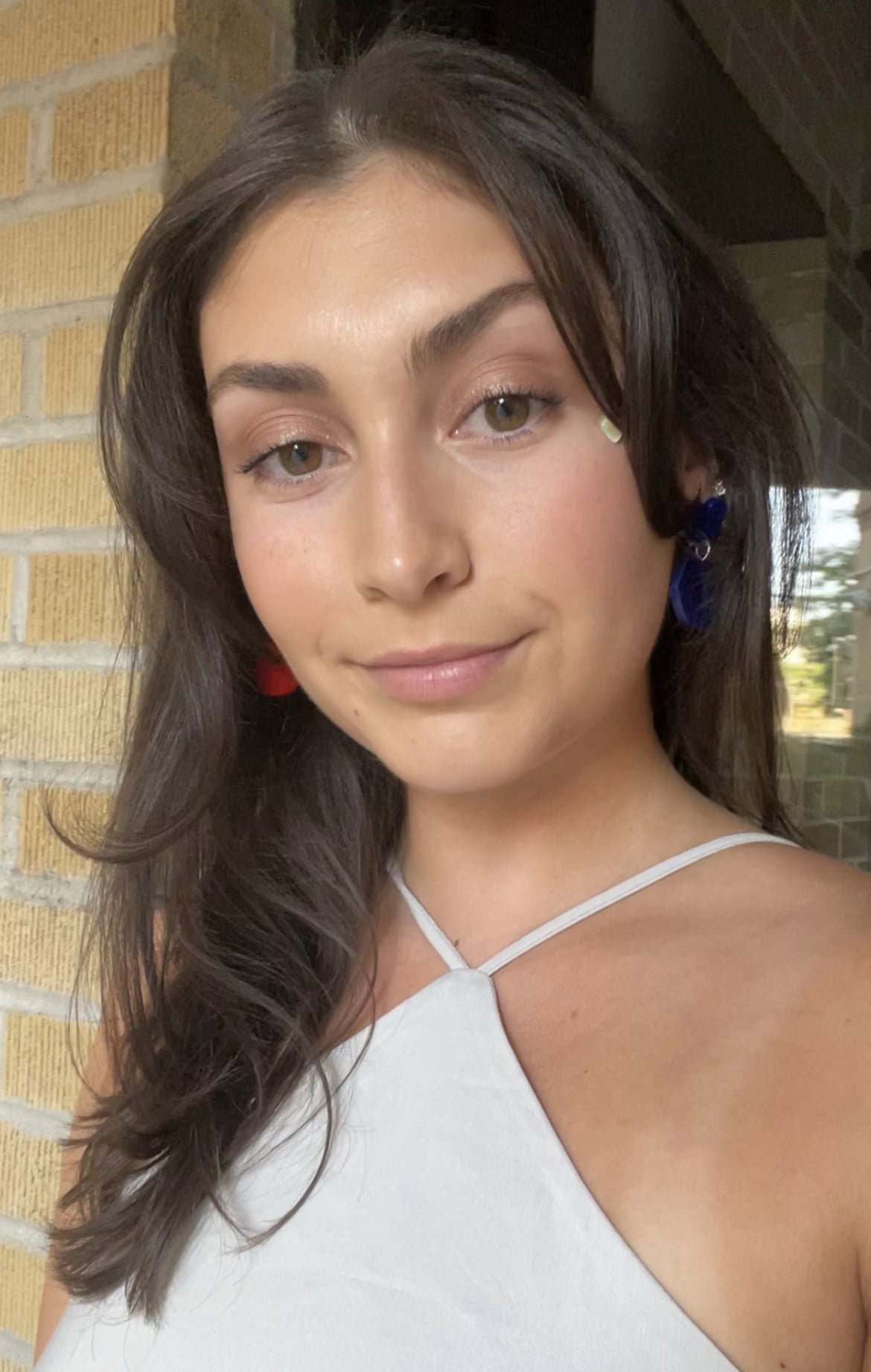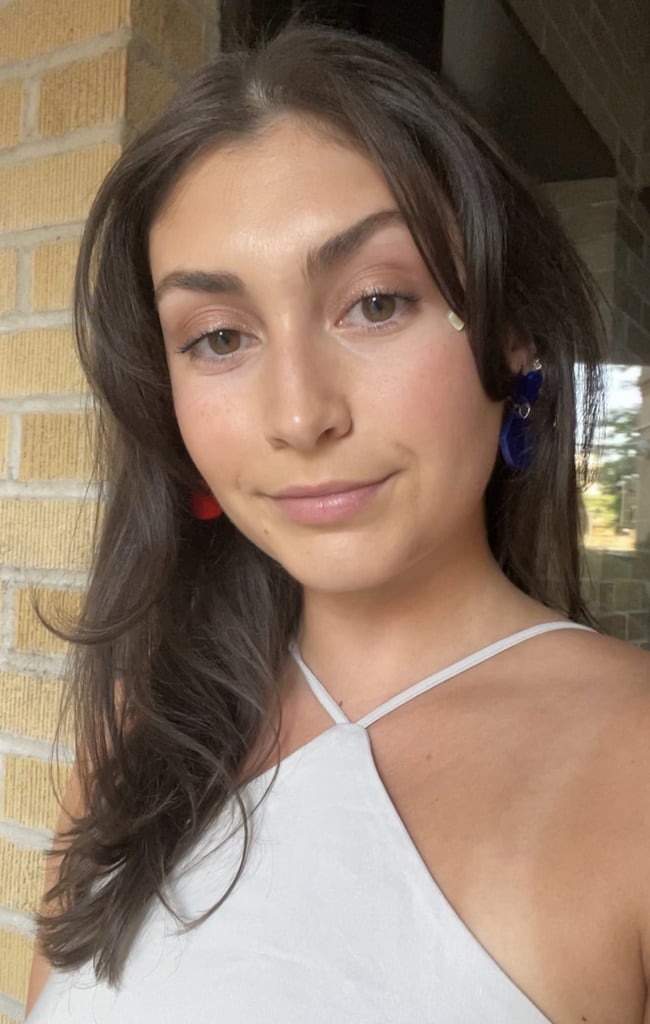 I had done my hair a few hours prior to going to bed with my blowdry brush hot tool. To go to sleep, instead of pulling it up into a regular ponytail, I grabbed my Sleepy Tie and began wrapping my hair up into it as the instructions said to do so. The key to the Sleep Tie's design is the thick, foam half-circle that attaches to the silk scrunchie. To preserve the bounce in your hair, you wrap your hair around that piece until you've reached your ends. Then, with the jumbo scrunchie, you secure the entire thing in place by wrapping it around the base of the bun that you've created. It took me two tries to get it right, so it wasn't nearly as difficult as I was expecting it to be.
My Hair in the Sleepy Tie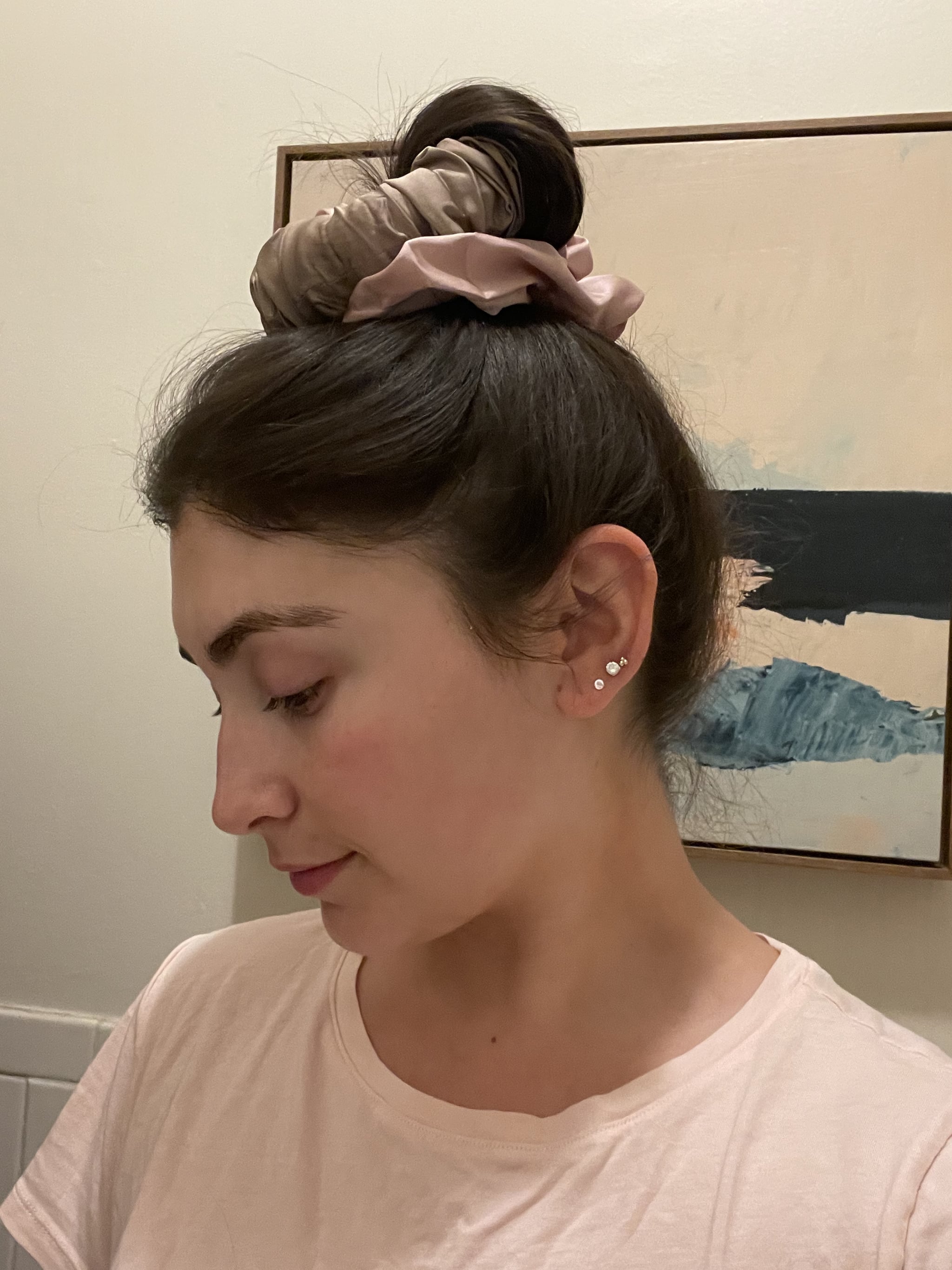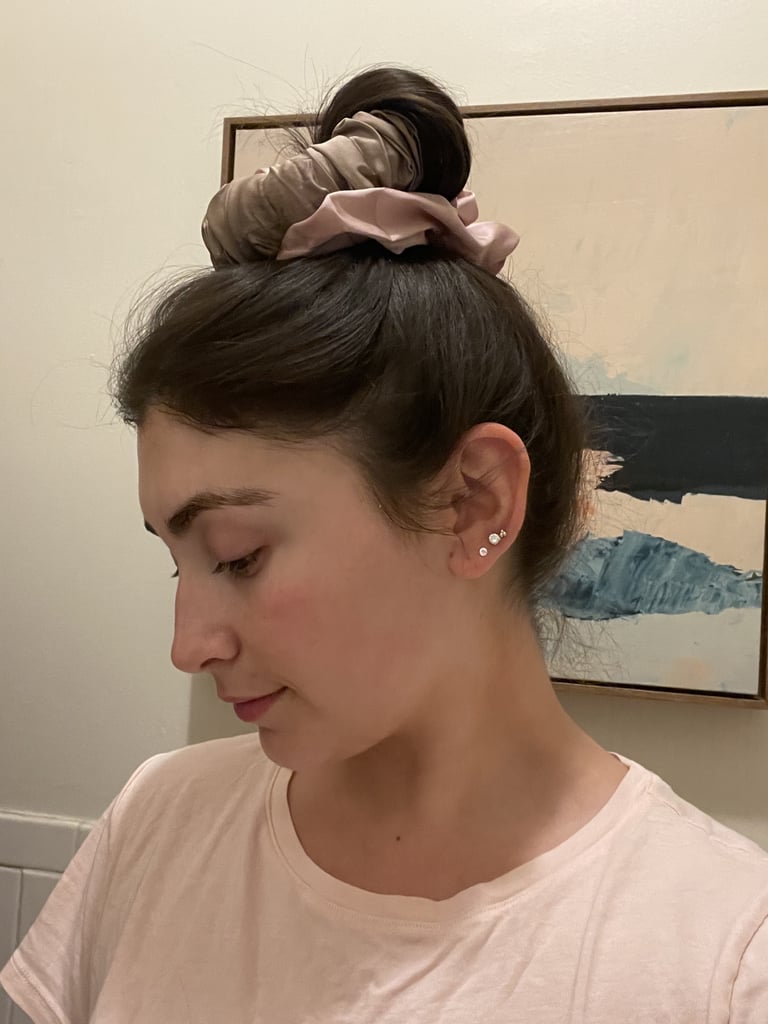 Once my hair was secured in the Sleepy Tie at the crown of my head, I was ready to go to bed. Unlike other overnight hair accessories that I've tried, this one felt completely secure but it also wasn't pulling on my roots as many tight hairbands do. When I laid down for the night, it was around 12:00 a.m. and I said a little prayer that it would work.
At around 7:00 a.m. I woke up with the Sleepy Tie surprisingly still in my hair, although it had come slightly loose. This was a pretty big feat considering I move toss from side to side so much. Throughout the night, I actually forgot it was in my hair — it's that comfortable. Taking it out was pretty simple: I just did the reverse of putting it in to unwrap my hair.
My Hair Immediately After Waking Up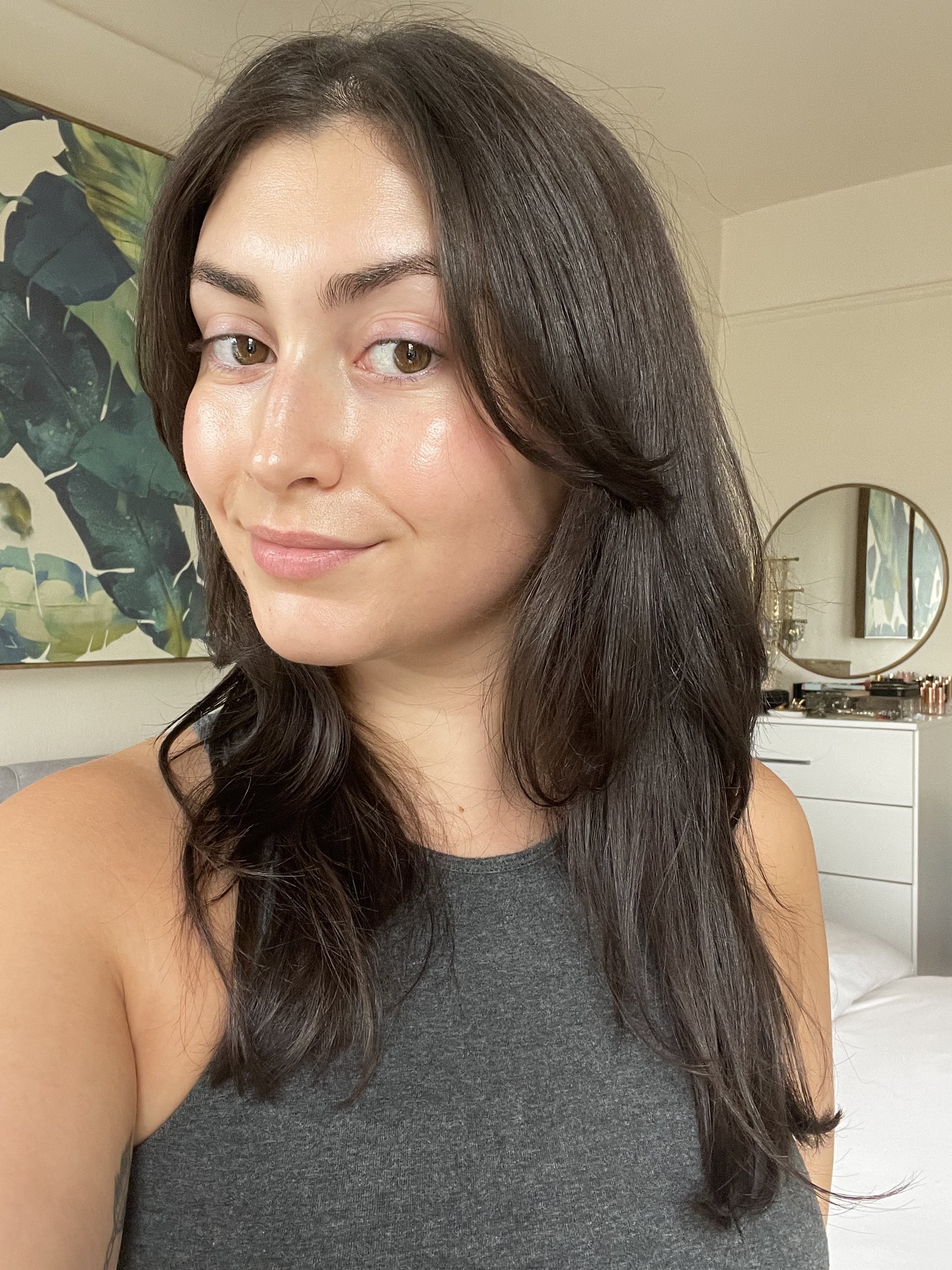 Immediately, I was shocked by how great my hair looked. There was no frizz, and my ends still had some bounce to them, which never happens for me. I didn't even need to brush my hair or touch up any parts of the style — it was nearly perfect. I'm confident that the Sleepy Tie has become a new staple in my nighttime beauty routine. I'm excited to experiment with wrapping my hair in different ways to get different results.
For how easy it is to use, and how great it makes my hair look, I'll be using it almost every night from here on out. It's a total game-changer.
Rating:
Image Source: POPSUGAR Photography / Jessica Harrington