I Tried TikTok's Heatless Curls Hack: See the Photos
This TikTok Hair Hack Gave Me Soft Waves Without the Heat
As POPSUGAR editors, we independently select and write about stuff we love and think you'll like too. If you buy a product we have recommended, we may receive affiliate commission, which in turn supports our work.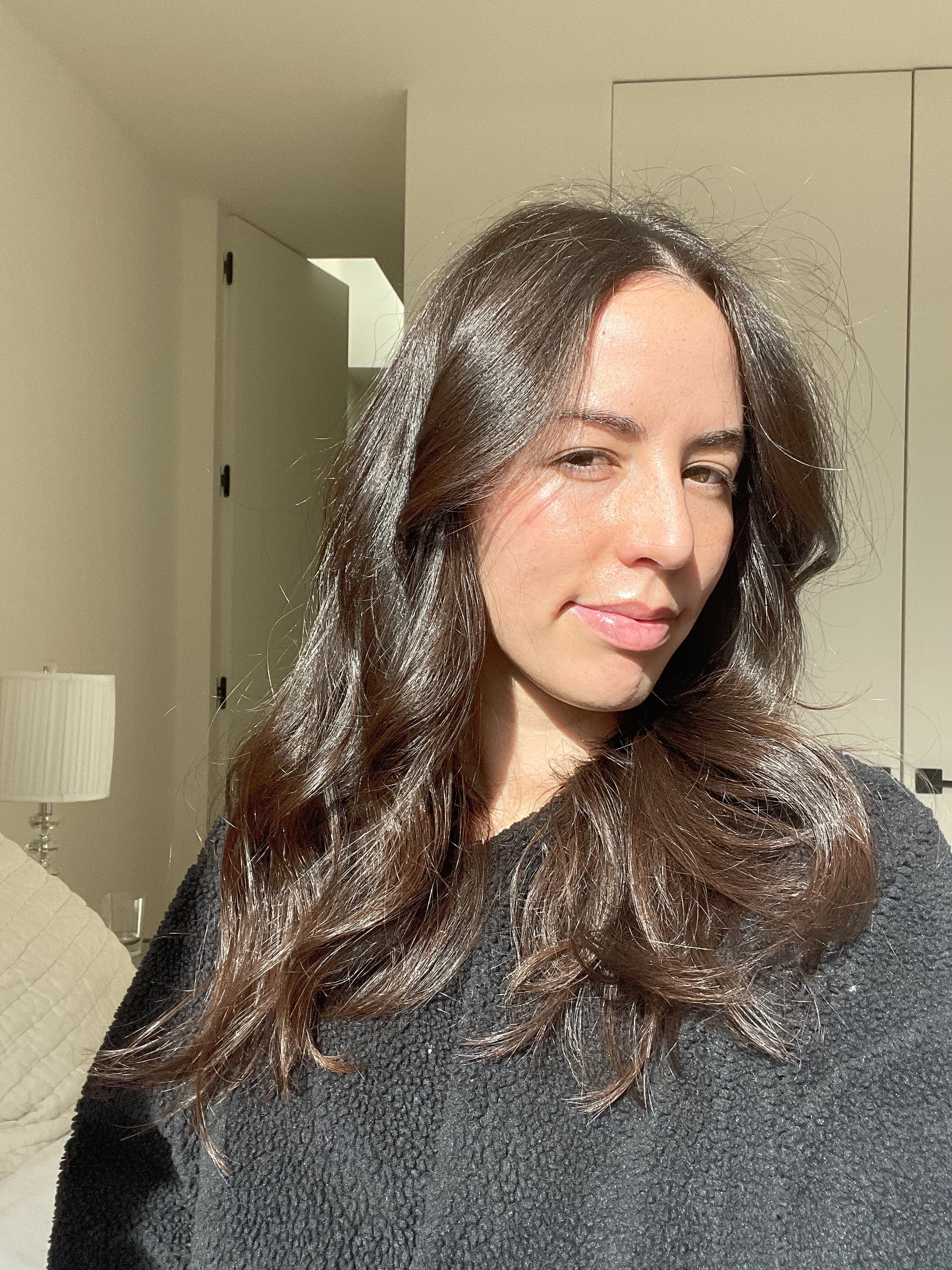 A new hair hack for heatless curls is gaining popularity on TikTok.
The process involves twisting damp hair and using hair clips to pin it up, then sleeping on it overnight.
One editor tried the hack and was impressed with the results.
When scrolling TikTok the other night, I came across a new heatless hair hack from TikTok user Emma August that immediately piqued my interest. In the video, she twisted her damp hair away from her face into faux french braids, pinned it at the top of her head, and slept on it overnight. In the morning, she was left with soft, bouncy waves, without needing to put in tons of effort. Plus, it only required snap clips, which I knew I had shoved in one of my bathroom drawers. Since I'm always on the lookout for ways to give my hair a break from hot tools, and I loved the last heatless hair tool I tried, I knew I had to test this one out.
Since this hack is best tested on damp hair, I took a shower and washed and conditioned as normal. After my shower, I let my hair air-dry to about 90 percent. I then sprayed the Gisou Honey Infused Leave-In Conditioner ($34) all over my hair and combed it through. Next, I dispensed a small amount of Gisou's Propolis Infused Polishing Primer ($34) into my hand and applied it to my hair. I love using this primer rather than a mousse when doing heatless hairstyles because I've found that it helps set the style without leaving my hair feeling crunchy or stiff.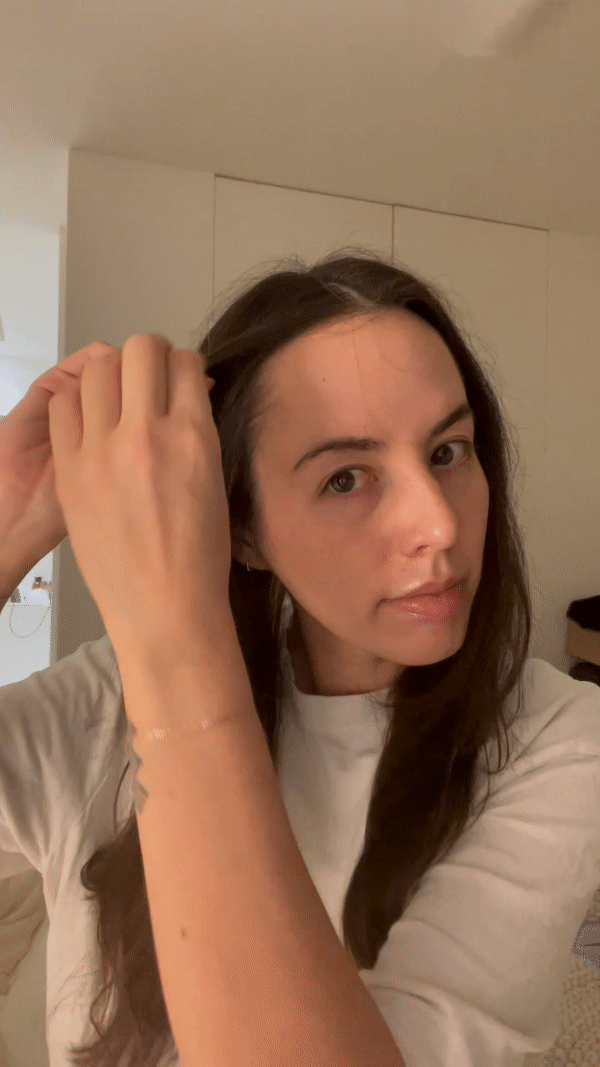 Next, I parted my hair where I normally do — down the middle — and I separated my hair into two sections as if I were going to put my hair into pigtails. I then picked up a small section of hair at the top of my head and began twisting it backward, away from my face. I then continued adding sections of hair (similar to how you add hair when french-braiding) and continued to twist the hair away from my face all the way until I reached the end of my hair.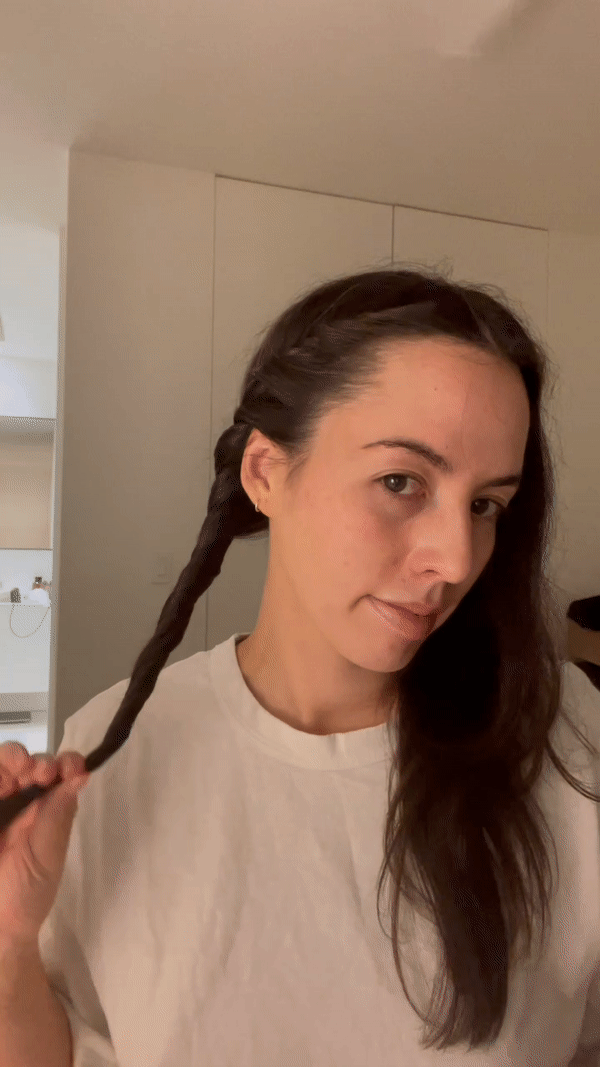 I then twisted that hair back and up so that the end of the twisted hair was sitting on the crown of my head, where I pinned it in place using two snap clips from this Amazon Snap Hair Clips Pack of 120 ($9). I then repeated these steps on the other side of my hair. I don't own a silk hair cap like the woman in the original video, but I do own a silk pillowcase, so I opted to sleep on that. I then let my hair dry overnight while sleeping.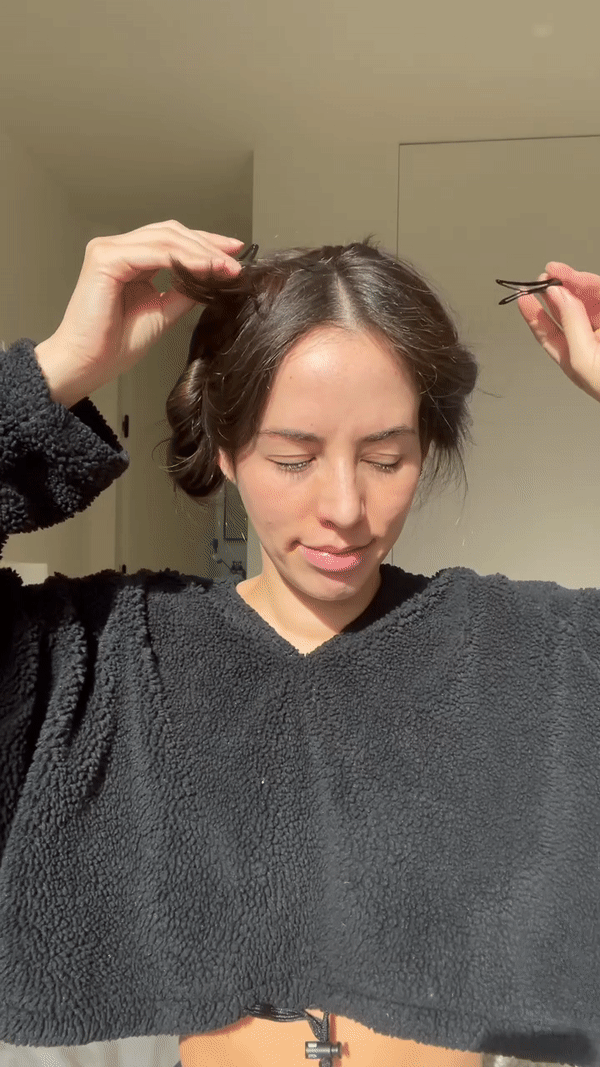 In the morning, after showering and doing my morning routine, I took out my hair to survey the results. I was left with soft, loose waves that I absolutely loved. I was honestly surprised that I was able to get such a nice-looking wave just from twisting my hair back.
I did notice that although my front pieces were fairly curly, the hair in the back didn't have much curl to it and stayed pretty straight. I think this is because the majority of the hair I was twisting was situated at the front of my face. I think the next time I try this I'm going to see if there's a way to also twist the hair in the back so I have more defined pieces throughout my hair.
The bottom line? This is one of the more simple and user-friendly heatless hairstyles I've tried, and it doesn't require many tools. I was able to test it out using items I already had at home, which is always a plus. I will definitely opt to use this hack when I'm traveling and I want to pack light (aka when I want to leave my many flat irons, curling irons, and blow-dryer brushes at home). All it requires is a few hair clips, so if you're looking for a way to achieve heatless curls with minimal effort, why not try it out?
Image Source: POPSUGAR Photography / Renee Rodriguez