As POPSUGAR editors, we independently select and write about stuff we love and think you'll like too. If you buy a product we have recommended, we may receive affiliate commission, which in turn supports our work.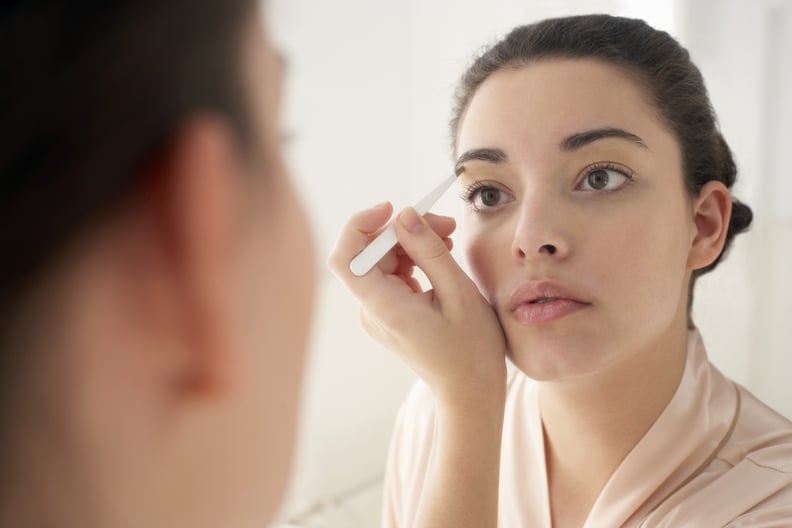 In Between Salon Visits, Only Use Tweezers
Desperate times make it tempting to try an at-home waxing kit or threading, but resist the urge. Instead, carefully tweeze stray hairs. "When tweezing, pull the hairs in the direction that the hair grows," Healy said. "Make sure you only tweeze dead center (the 'unibrow'), your forehead, the temples, and the upper eyelids. When you're doing it yourself, you're giving yourself a general perimeter, and you don't want to overpluck." In other words, leave the "shaping" to the experts.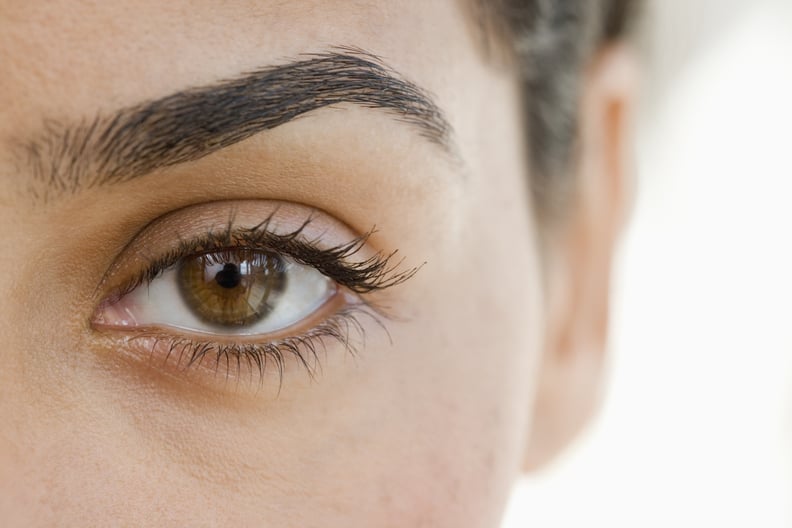 In Between Salon Visits, Trim Long Hairs With Scissors
Most people don't think to trim their eyebrows when doing at-home brow maintenance, but it can make a world of difference. Use a scissor made specifically for trimming eyebrow hair, like the Joey Healy Precision Brow Scissor ($28). "The best way to do it is to snip randomly at the ones that are absolutely the longest," Healy said. "The key to trimming is to trim one hair at a time at an angle. Never trim in a straight row across. Your brow ends up looking very blunt and stubby."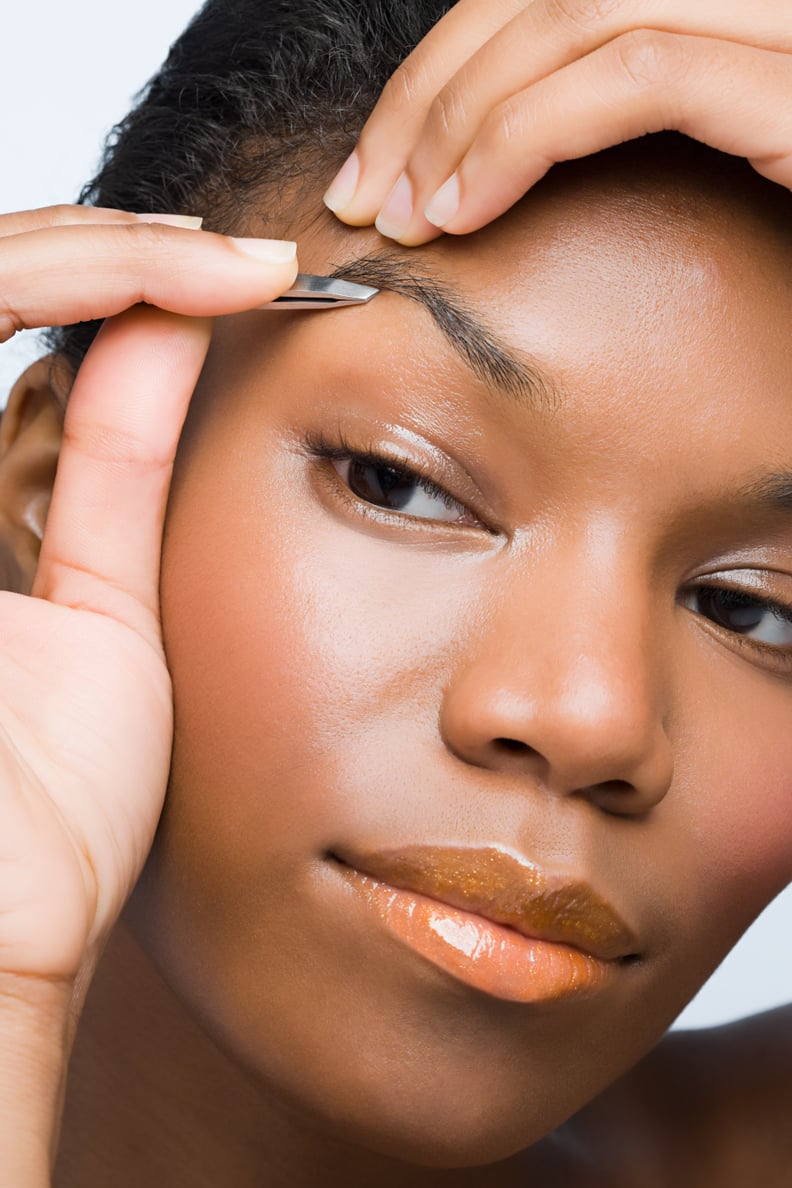 In Between Salon Visits, Remember Less Is More
"If you do find that you've overworked one of your brows, just stop," Healy said. "Don't try to fix your eyebrows by making the good one match the bad one." Until you can see a professional for help, use makeup to fill them in and make the mistake less noticeable. The last thing you want to do is mess up both of your brows in the name of symmetry.
In Between Salon Visits, Just Leave Them Alone