POPSUGAR
/ paid content for /
e.l.f. Cosmetics
Spotify and e.l.f. Cosmetics Holiday Makeup Looks
If You Thought You Loved Your Playlists Now, Wait Until You See What They Can Do For Your Makeup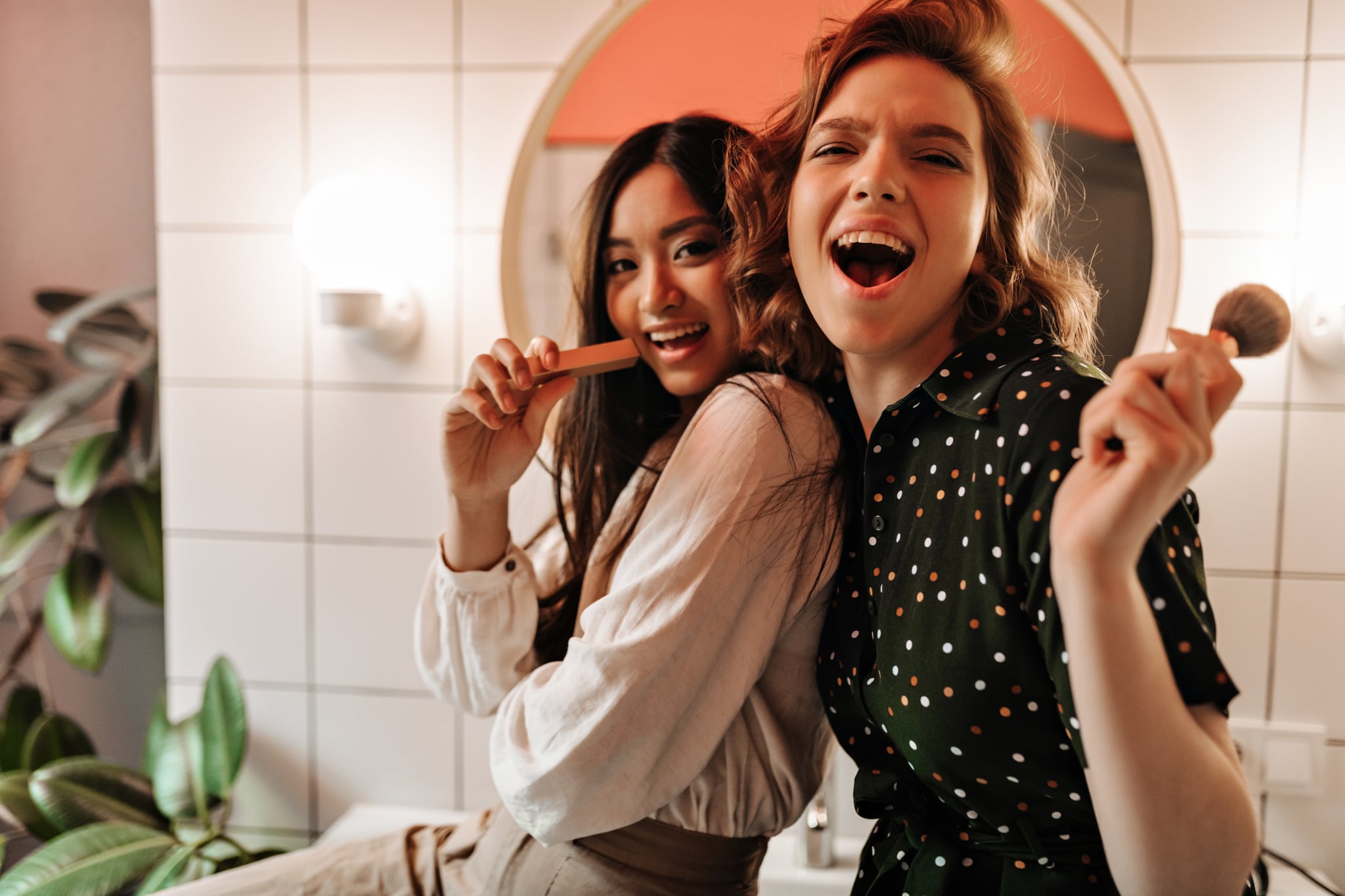 Makeup inspiration can come from anywhere in the world — even your favorite music. If you regularly make playlists for your different moods or occasions, then you know that the kind of vibe you're going for directly affects the kind of music you want to hear and vice versa — and that's what makes e.l.f. Cosmetics's latest partnership with Spotify perfect for you.
E.l.f. Cosmetics recently launched a festive microsite where you can explore holiday-friendly makeup looks and custom playlists you'll definitely want to listen to while getting ready. All you need to do is visit the microsite, connect to your Spotify account, and let your listening history do the work. From there, your favorite, most-listened-to songs and artists will determine your perfect match. Whether it's bold brows, flashy eyeshadow, or bright liner, there's a look — and matching playlist — for you. Spoiler alert: e.l.f. Cosmetics just dropped a holiday album, so you can expect to see some of the brand's own music added to these custom playlists during peak holiday season.
Don't have a Spotify account? You can still find a look you love by taking a short quiz. Instead of Spotify deciding the makeup and music, you get to choose the bold look you want to try the most and check out its corresponding custom playlist. Bonus: each look comes along with a how-to tutorial, so you can feel confident creating it at home. You can even shop the look directly from the microsite or explore additional beauty looks if you're feeling inspired to experiment.
But the holiday fun doesn't stop there. Once you've found the makeup and the music, you also have the opportunity to win three months of Spotify premium. Simply share what you love about e.l.f. Cosmetics in 25 words or less for the chance to win. Yep, e.l.f. Cosmetics is the gift that keeps on giving.