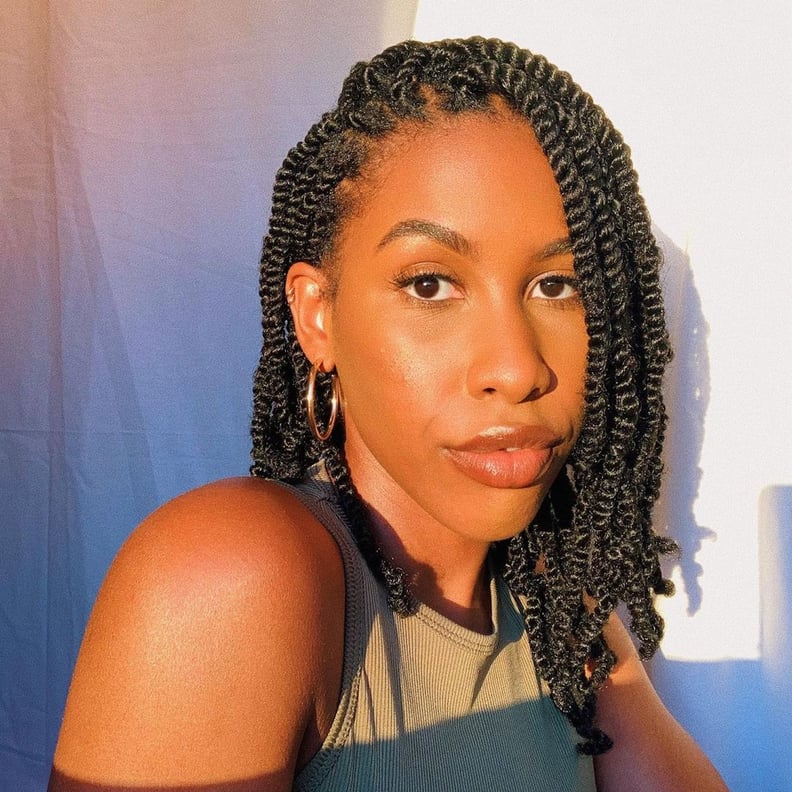 Between avoiding the sweltering heat, humidity, and other outside elements that can easily botch even the simplest of hairstyles, summer is probably one of the best times of the year to experiment with protective styles. We've seen tons of styles like knotless box braids, butterfly locs, Marley twists, and more thrive in the summer months over the years, but even with the wealth of hair inspiration that's already out there, there's another protective style that we're adding to our mood boards this summer: spring twists.
Spring twists, for the uninitiated, are similar to passion twists, except they're a lot shorter — usually shoulder-length — meaning that they're a lot more lightweight, and won't make you feel uncomfortable when you're wearing them in the summer heat. Like passion twists, spring twists are installed using a curly braiding hair that makes the twists look a lot curlier and, well, springy.
It's a great protective style to consider if your main goal is to keep your hands out of your hair for a few weeks, but how long they'll last you is likely dependent on your lifestyle and how well you take care of them. Still, much like box braids and most other protective styles like them, you can generally expect spring twists to last between four and six weeks.
Read ahead to check out some spring-twist inspiration.