"Status" Skin Is a Big Beauty Trend For 2022
"Status Skin" Is Shaping Up to Be the Next Big Beauty Trend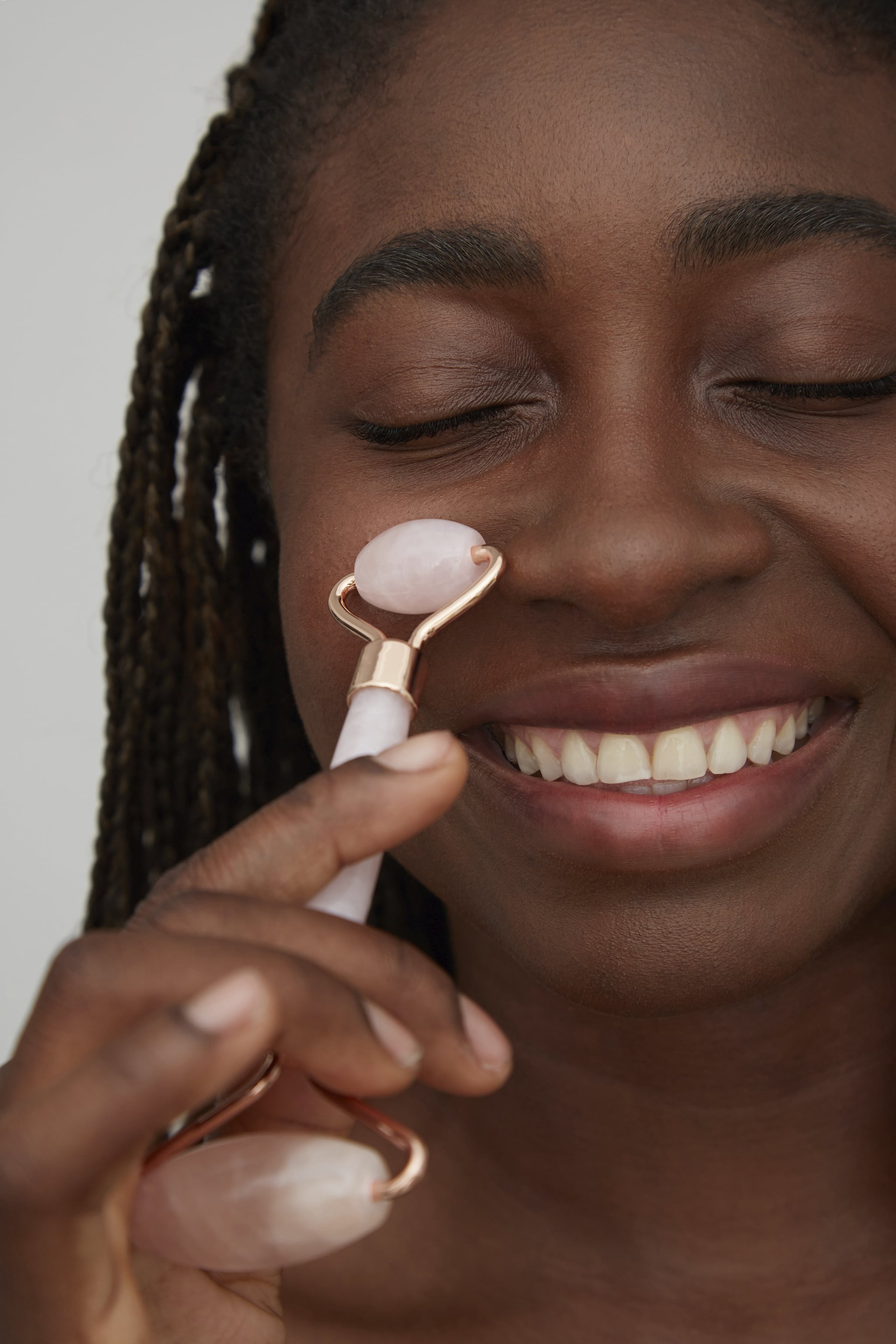 As far as skin-care trends go, 2021 was all about "skinimalism" — as in, natural, minimal, or no-makeup beauty looks — but this year is shaping up to be all about "status" skin. Over the last two years, there's been a big shift from makeup-first to more skin-care-focused trends, and "status" skin is a part of that. It's one of Net-A-Porter's top trend predictions of the year, and it puts a focus on self-care as it relates to skin care.
What is status skin, exactly? It involves using fewer, more strategic products to achieve healthy skin. It's less about perfecting and more about pampering; enhancing rather than concealing. The pandemic has taught many people about the importance of putting themselves first and treating their skin in a similar fashion. As a whole, we're spending more time on the act of taking care of our skin — be it through science-backed ingredients or high-tech beauty gadgets — than we are trying to make it "flawless."
"With customers taking consistent and dedicated care of their faces, they've reaped the rewards and seen huge improvements," Newby Hands, Net-A-Porter's global beauty director, says in a press release. It's all about investing in yourself.
According to the beauty retailer, they've seen an overall increase in demand specifically for beauty tools and devices over the last year — and that's especially true for Gen Z shoppers. That interest is visible in the latest TikTok trends and even the entertainment space with shows like "Euphoria."
The trend is in keeping with the spike in curiosity surrounding additional areas of the skin-care industry like plastic surgery and cosmetic procedures. Consumers are showing an interest in things that were once reserved for later in life with a goal of prevention in mind rather than correction.
Make no mistake: "status" skin isn't about shelling out a ton of money to get better-looking skin. Instead, it's about investing time in your self — whether you're using a NASA-backed beauty gadget to deliver concentrated ingredients to your epidermis via the Droplette or tapping into traditional Chinese medicine with a $15 jade roller from Amazon.