Storm Reid Has Had One Hell of a Makeup Journey: "I Don't Feel Like I Have to Conform"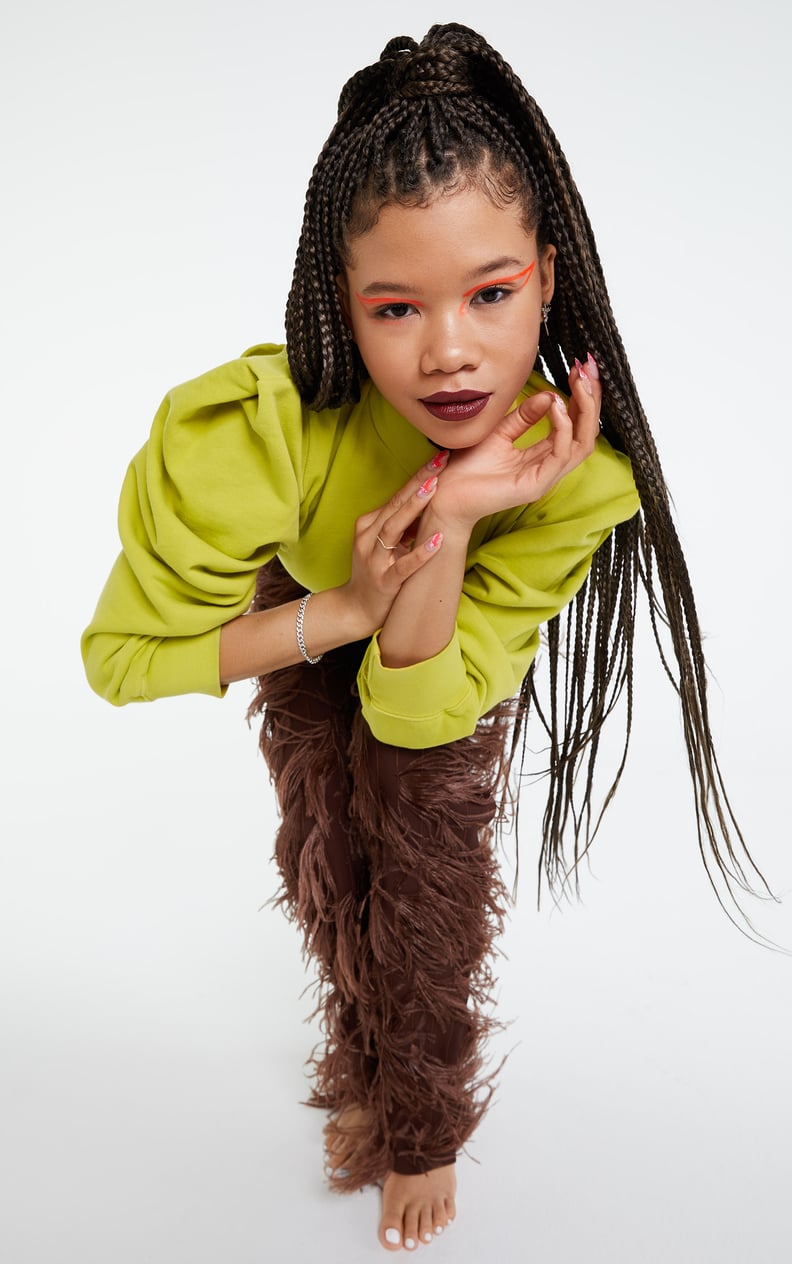 Courtesy of Maybelline
As POPSUGAR editors, we independently select and write about stuff we love and think you'll like too. If you buy a product we have recommended, we may receive affiliate commission, which in turn supports our work.
Storm Reid has a lot going on right now. She is filming season two of HBO's Euphoria, is in the thick of the college admissions process (she's gotten into three schools thus far), and has been named the new global spokesmodel for Maybelline New York — and that's only the abbreviated summary of what the 17-year-old has been up to.
"My whole life has been a journey — it's been a whirlwind," Reid told POPSUGAR. "I think that's the only way I can describe it." Despite that whirlwind schedule, Reid made time to talk with us about her new partnership with the beloved drugstore beauty brand, which has been a long time in the making if you consider the fact that it was the first makeup she ever used.
A lot has changed in her beauty routine since then — and she's sharing more on that, the lessons she's learned on the set of Euphoria, and more ahead.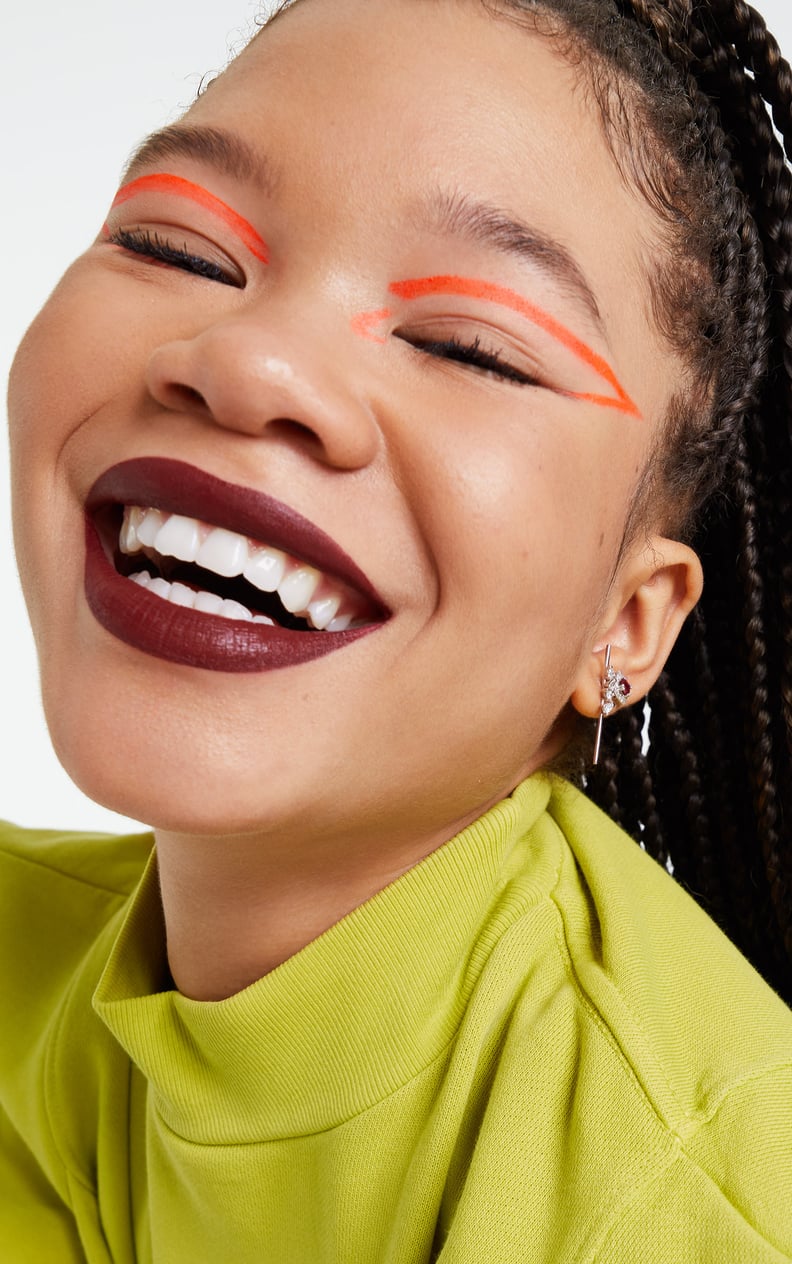 How Storm Reid Learned to "Take Up Space" With Beauty
Her mom has been the biggest influence on Reid beauty-wise, which is why she has such a healthy relationship with makeup to speak of: "I've been afforded an amazing opportunity to really define what beauty means to me and not really feel like I have to conform," Reid said. "[My mom] has been a big person to say, 'Beauty is what is on the inside. It doesn't really matter what's on the outside; as long as you are a good person, that will shine through no matter what.' And that's really shaped my beauty routine."
Whether she's "just having fun and taking up space with makeup" or wearing hardly any makeup at all, Reid uses it as a form of self-expression rather than to "hide or cover up anything," which is displayed in her new Maybelline campaign.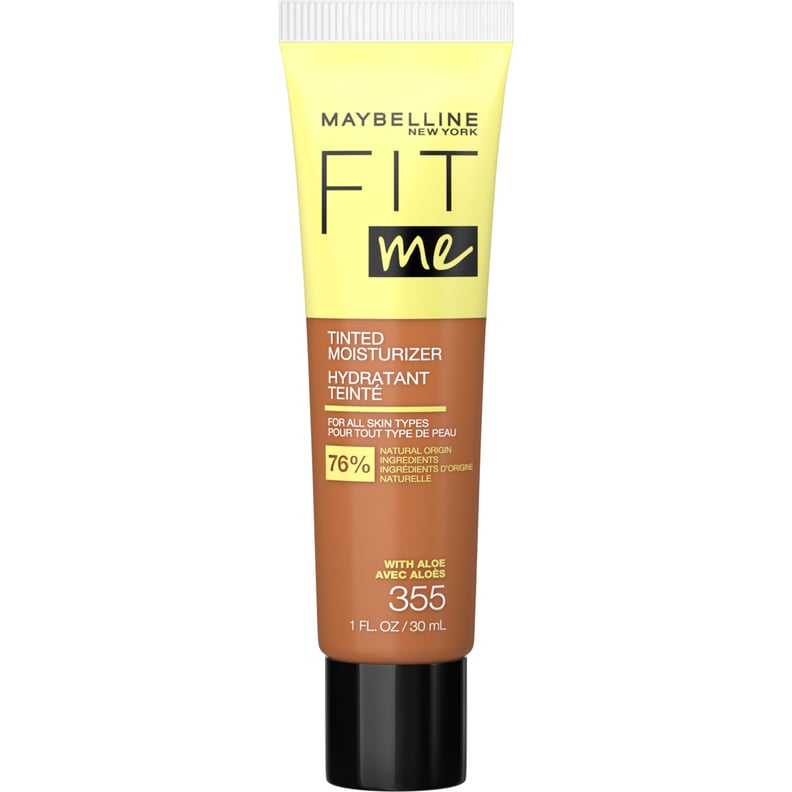 Storm Reid's Longtime Love of Drugstore Beauty
Reid has been using Maybelline New York products since the beginning of her makeup journey. When she was younger, her mom would apply a little bit of Volum' Express The Colossal Mascara ($8) on her for recitals and auditions. "My mom is not a big makeup person, but her staples are lipstick or lip gloss and mascara," Reid said. "She has to have mascara on."
Now, she's partnering with the brand for its newest Fit Me! campaign, as well as two new products, the Maybelline New York Fit Me Tinted Moisturizer ($9) and Fit Me Matte + Poreless Primer ($6), which launch on April 26.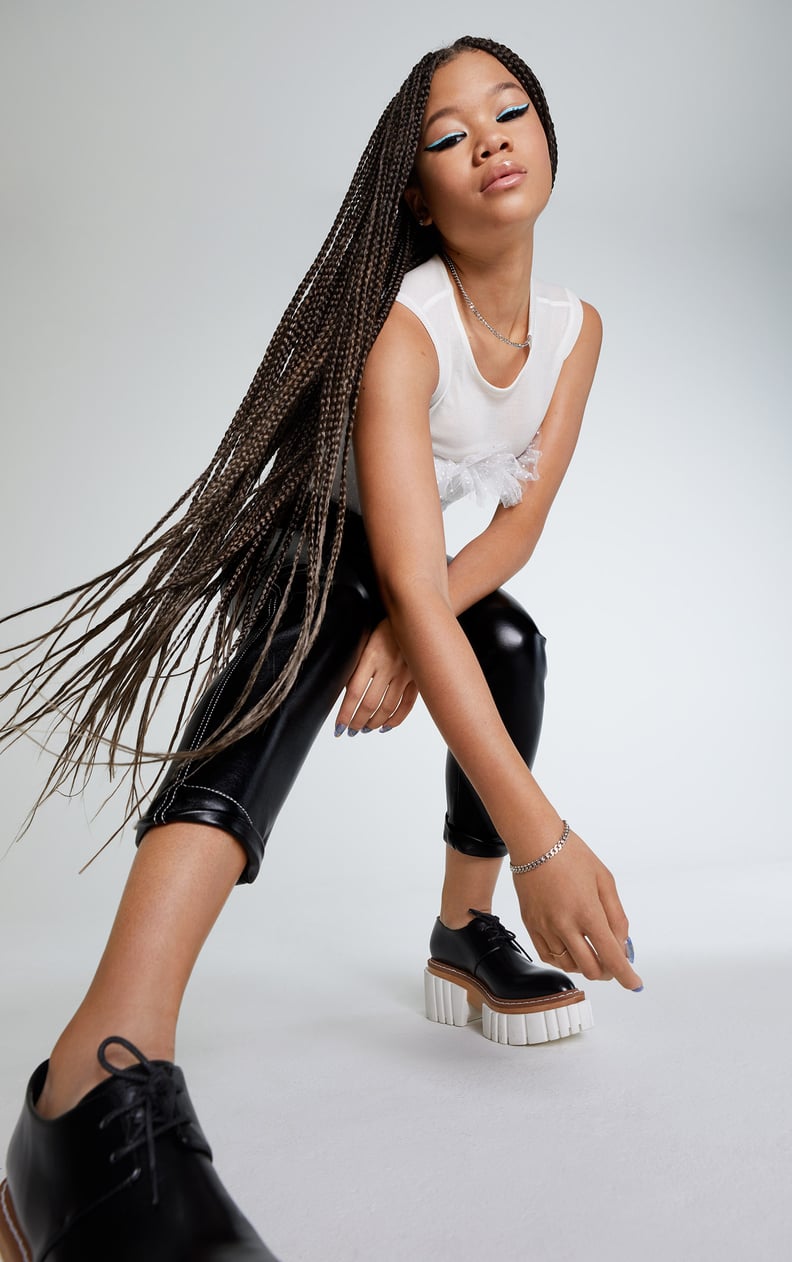 How Storm Reid's Relationship With Her Hair Has Changed
While Reid's relationship with makeup came easily, her relationship with hair? Not so much. As someone with natural, curly hair, Reid struggled to find people with similar styles. "I would go to school in little buns or pouf poufs or Bantu knots, and I initially loved the style," Reid said. "But when I would only see a few other girls have those same styles, and the rest of the girls around me had straight hair, it made me want to fit in a little bit more."
She credits her mom, again, for helping her see her hair is beautiful no matter what way she wears it. "Now I love it and I can do so much with it, whether it is the bun-buns, which I still wear, the Bantu knots, or protective styles like twists or braids," Reid said. "It did take some time for me to really get comfortable with what my hair looks like and how it was presented to the world. I had come to realize when I got older that it's really about me and it's really about self-love and embracing what God gave me."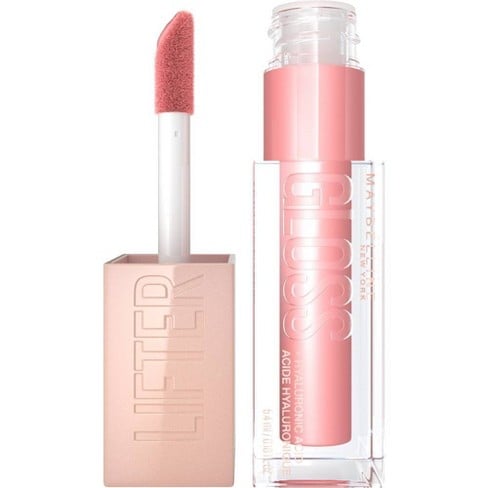 The Makeup Products in Storm Reid's Beauty Routine
When she's not on set or working, Reid's makeup routine is minimal (but not as minimal as her character Gia Bennett from HBO's Euphoria's beauty vibe). "I try to not wear as much makeup as I do on camera," Reid said. "The whole mascara and lip gloss thing has been passed down to me. I have tons of Maybelline mascaras sitting around, and I'm obsessed with their Lifter Gloss ($9)." That, plus clear brow gel, encompasses her everyday makeup routine.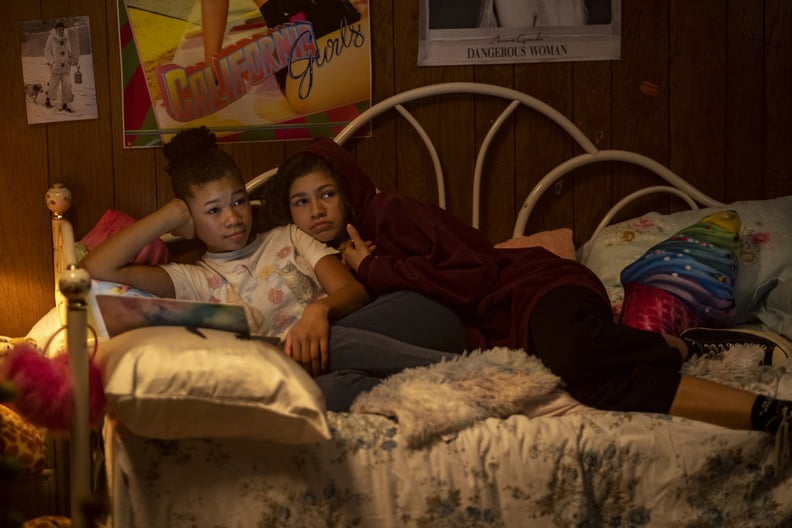 What She's Learned From Being on Euphoria
Her character Gia may not be one for glitter and sparkles (yet . . . ), but Reid still learned a lot from season one of working on the show — mainly about taking risks when it comes to makeup.
"To see the makeup artists on that show really have fun and be unapologetic with makeup made me feel more comfortable to do that," she said. "Not only in my personal life but on the red carpet and for events. It doesn't matter if other people aren't doing it, because you can start a trend."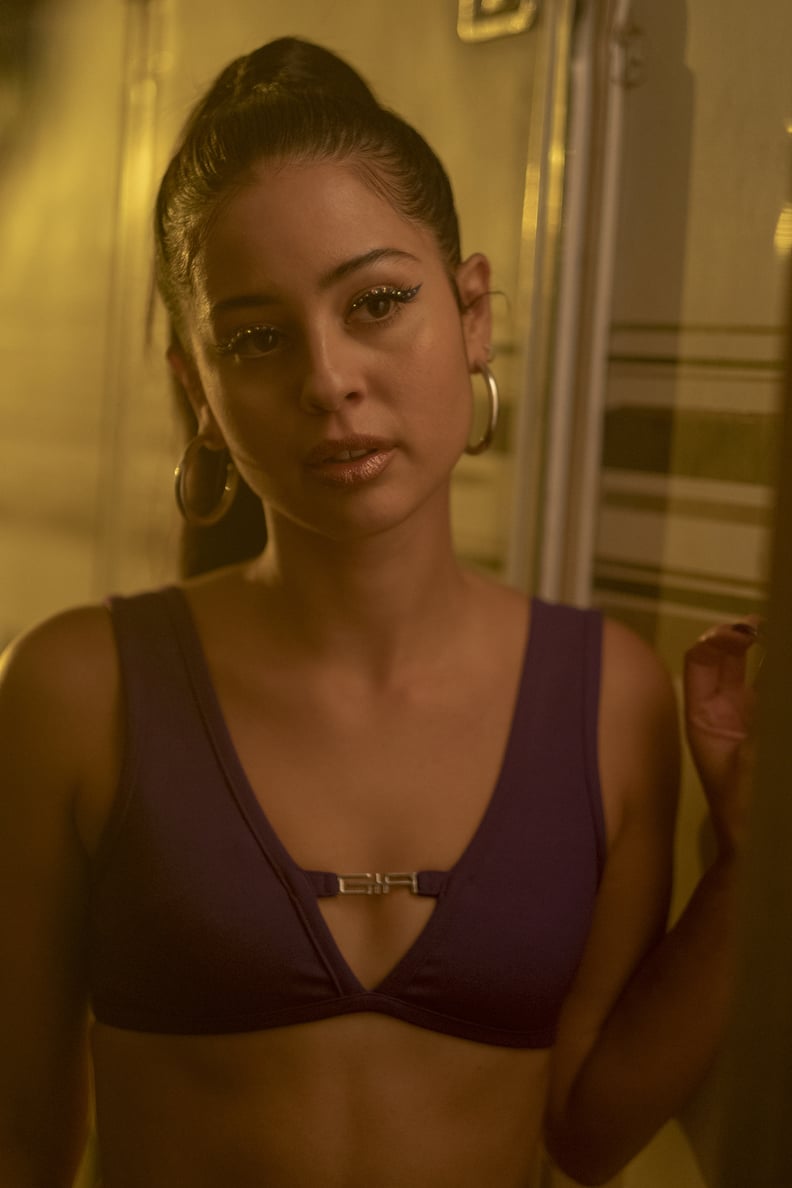 The Euphoria Cast Member Storm Reid Would Swap Makeup Bags With
Reid gives the makeup artists who "took over when the show came out" a lot of the credit for the Euphoria obsession, and "rightfully so," she said. She said it's hard to pick a favorite character but if presented with the opportunity, she'd love to steal Maddy Perez's (Alexa Demie) "rad" look for a day.
"I feel like she always just looked good, from her outfits to her makeup to her whole personality," Reid said.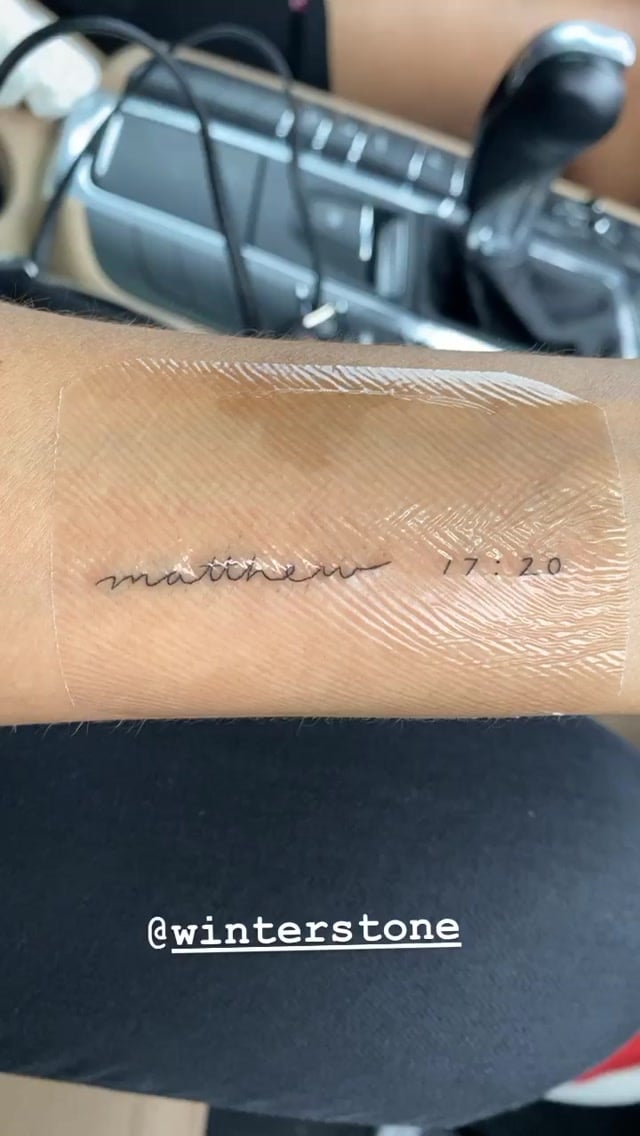 How Storm Reid Uses Tattoos to Express Herself
Reid has also been using tattoos as a way to express herself. Last year, she got her first ink for her 17th birthday; it says "Matthew 17:20," which is a Bible scripture that is very special to her. "The Bible scripture is, 'If you have faith, as small as a grain of a mustard seed, God will move mountains,'" she said. "That's just something that has been profound and really inspiring in my life, so I decided to get it tattooed."
So far, that's the only body ink she has, but she's just getting started. "I'm planning on getting more," she said. "I add a new tattoo to my list every day, but I always want to have meaningful tattoos and put them in meaningful places. I am definitely trying to get one very soon."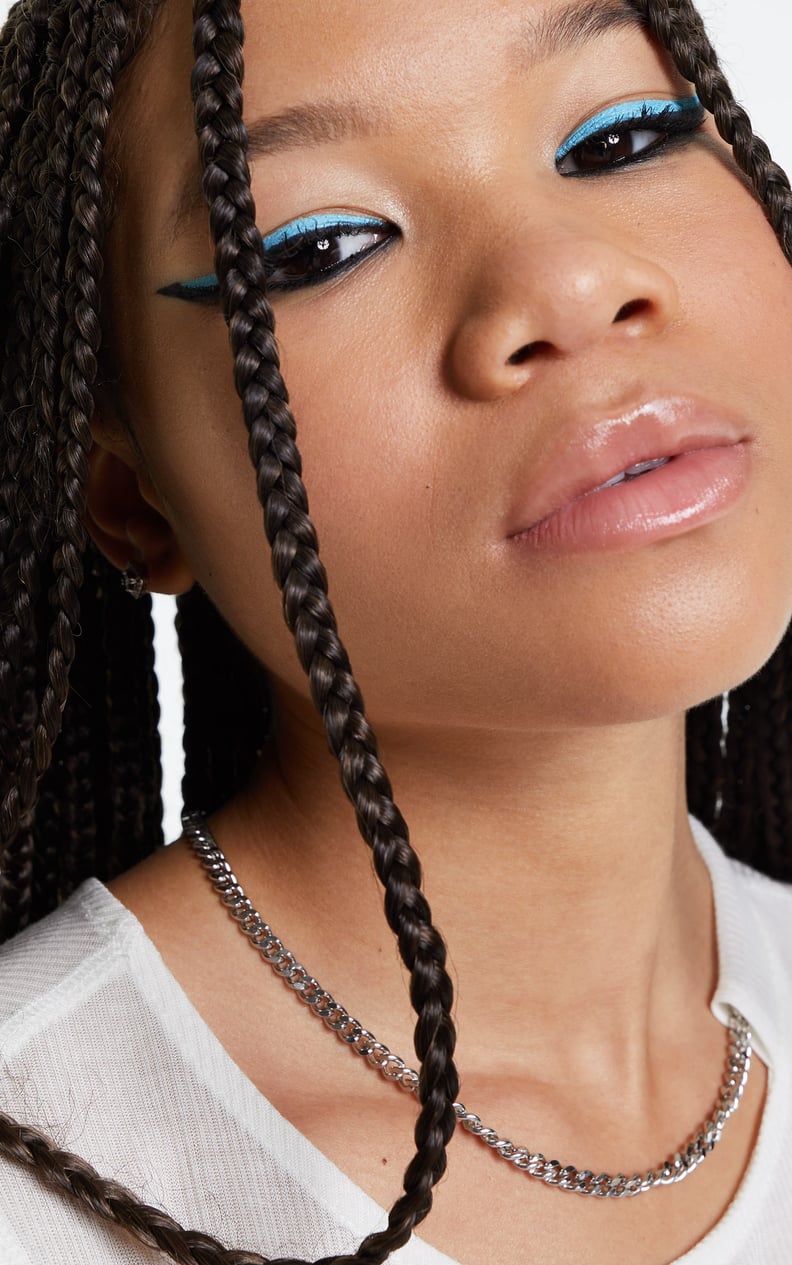 Where Storm Reid Gets Her Beauty Inspiration
Aside from her Euphoria costars and the makeup artists on set, Reid gets most of her beauty inspiration from family, friends, nature, and of course Instagram. "My whole explore page is just nails, Rihanna, Beyoncé, and makeup," she said. "And sometimes shoes. I'm like, 'OK, Instagram, thanks, because this is all I need in life.'"