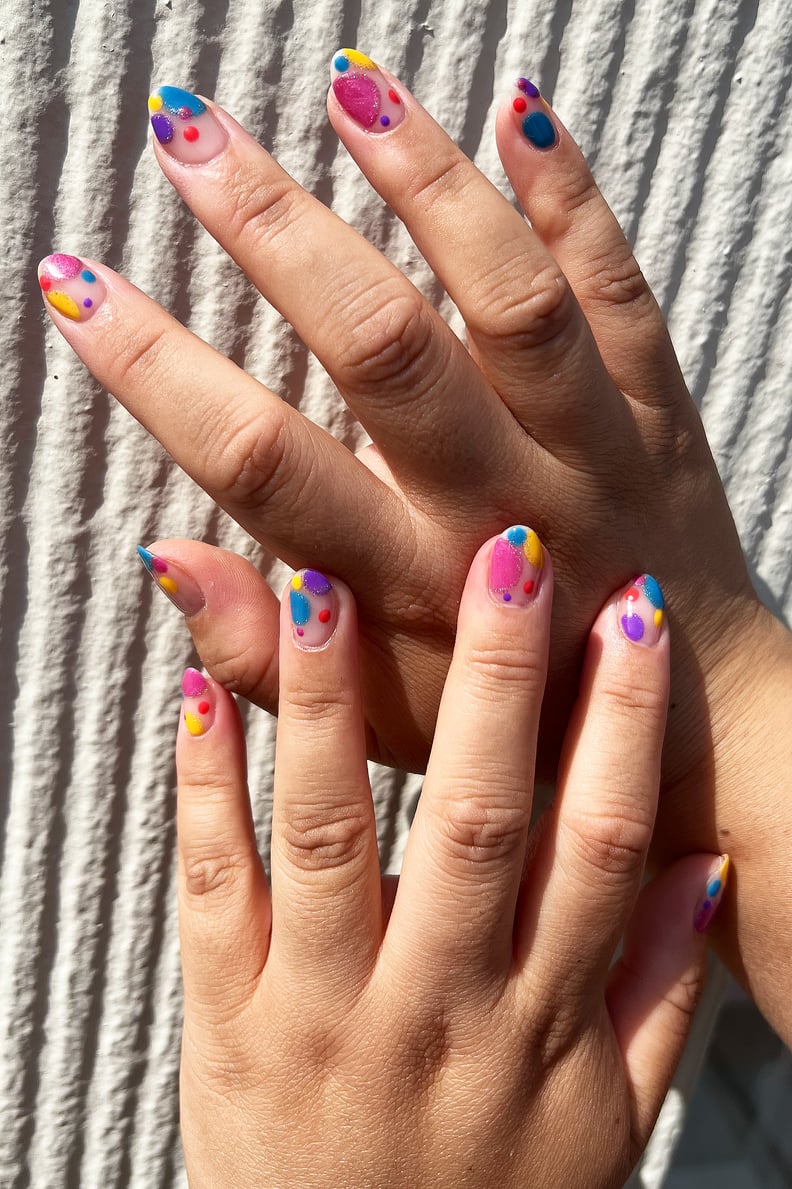 Orly by Riyah Martin
Orly by Riyah Martin
In the summertime, we like our nails to make a statement. We're talking fun nail art, unique accents, and, most importantly, bold colors. The color you choose to paint your nails with has the ability to impact your mood, so if you're looking for a bright, serotonin-boosting mani, we've got just the thing: the "summer pop" nail trend.
Riyah Martin, an LA-based manicurist, coined the trend when she created a pop-art-inspired polka-dot nail look using Orly's summer collection. The manicure is fun and easy to do at home and leaves ample room for customization.
On a bare base, begin by creating a couple of larger circles on each nail, alternating between different colors and different nails. Martin recommends you "play around with the positioning — anchor some circles to the top edge, to the sides of the nails, and near the bottom cuticles." Then, once those circles dry, use a dotter tool to create smaller circles layered on top. If you move the dotter tool in a circular motion, it'll create larger shapes. "Make sure the dots aren't all identical in size as it makes it more fun," she says. As a final step, lock in the design with a top coat.
Whether you plan on going to the salon or trying the DIY version, get inspiration for the "summer pop" nail-art trend ahead.