POPSUGAR
/ paid content for /
Schick Hydro Silk
How to Care For Tan Skin
If You Love Having Tan Skin, Here's How to Care For It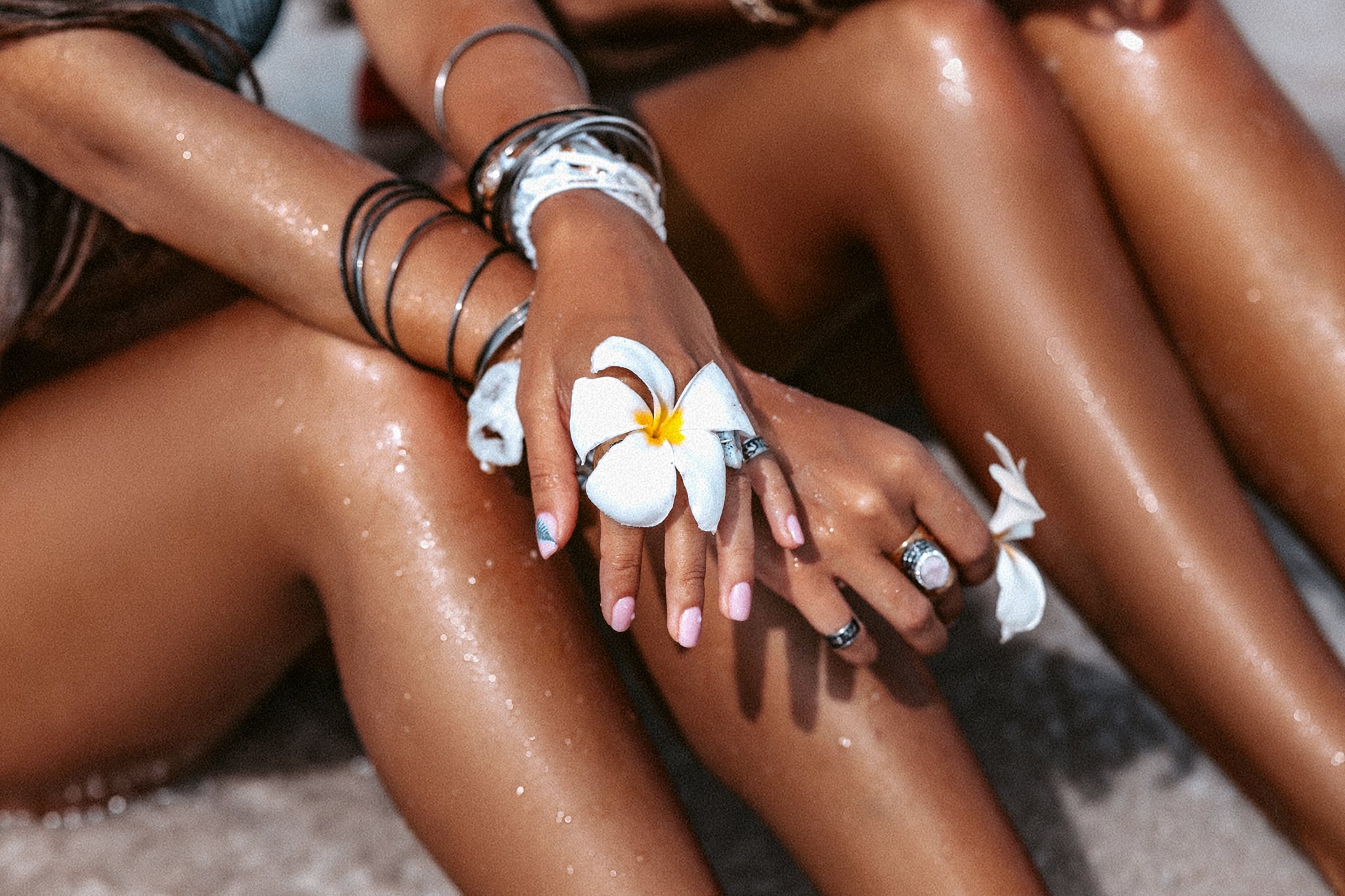 Many different skin tones can take on a tan after time in the sun.
Use soothing products like gel-based masks and cream cleansers while you have a tan.
Peachy pinks and warm gold makeup always pair well with tan skin.
Sometimes basking in the sun's rays and getting a good tan on your skin feels like a vitamin-D-filled hug from above — especially after a long winter. However, the health risks associated with sun exposure are real, so no matter how tan you'd like to be, it's important to protect your skin with broad-spectrum SPF.
Some skin tones are more prone to tanning (but that's no excuse to skip SPF), while others find it more difficult to cultivate tanned skin. With any level of tanning, you may experience irritation, inflammation, peeling, and redness — but not to worry. We've put together a guide on how to take care of tan skin, just in time for summer.
What Is Tan Skin?
A tan is actually your skin trying to protect itself from the sun's damaging rays. When you're in the sun, UVA rays penetrate the skin, triggering melanocytes to produce melanin. So, when skin gets darker, that means it's releasing that UV-absorbing melanin.
How Should I Treat Tan Skin?
Using aloe to soothe tan skin has been a natural remedy of choice for good reason, whether you've gotten a sunburn or you're just feeling warm after a day in the sun. Aloe has anti-inflammatory and moisturizing properties and can effectively soothe skin and may even help with hyperpigmentation. Look for a postsun product with aloe like Dr. Barbara Sturm Aloe Vera Gel ($70), or use the gel straight from an aloe plant, if you have one handy, by cutting off a leaf and squeezing it out. Use a mild cleanser that is creamy and hydrating and has calming ingredients, such as Dr. Hauschka Cleansing Cream ($29). Using a mask like Clarins SOS Sunburn Soother Mask ($32) is another way to calm and hydrate skin and hopefully keep peeling at bay. Pro tip: put your sheet masks or gel-based masks in the fridge before you head out for a day of sun so they'll be extra cooling on your tan skin when you get home.
How to Choose Makeup For Tan Skin
You may want to consider switching up some of the items in your makeup bag when you have a tan, especially if it's deeper than your normal skin tone. To balance any unevenness, use concealer that has a dry consistency, like Laura Mercier Secret Camouflage Concealer ($36). "For redness, it does the trick — and it actually stays on," says New York City-based makeup artist Matin Maulawizada. You also get two shades to help you customize your color.
Keep things light when it comes to foundation. Apply your go-to with a dampened sponge or opt for a more forgiving tinted moisturizer. As for color, play with a new palette for cheeks and eyes. For blush, go with a hydrating creamy formula like RMS Lip2Cheek ($36). Coppery browns and peachy pinks are especially complementary on lids, says Maulawizada. Lip-wise, now's the time to punch things up, as your everyday nude might wash you out. Instead, brighten up with statement shades like fuchsia, orange, and red that'll vibe perfectly with your summer tan.