We Found the Ultimate WFH Hairspiration on TikTok, and It Involves These Products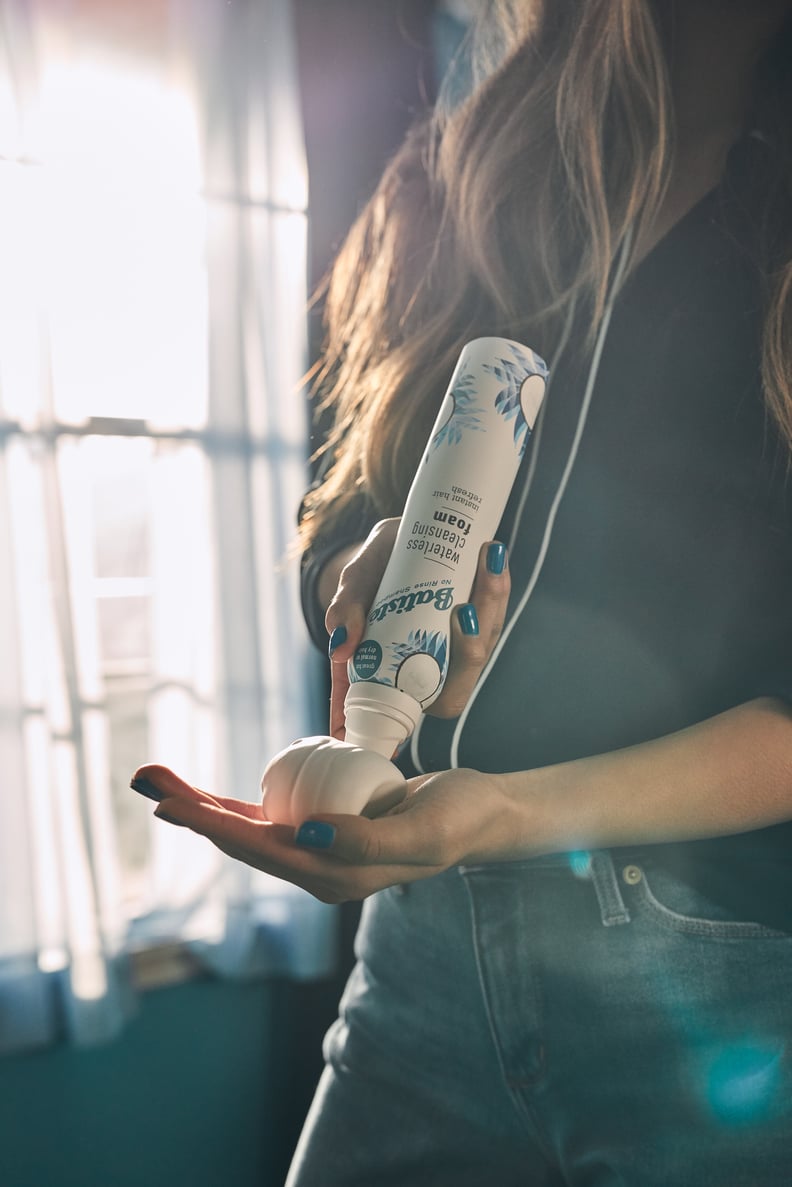 Batiste
Batiste
As POPSUGAR editors, we independently select and write about stuff we love and think you'll like too. If you buy a product we have recommended, we may receive affiliate commission, which in turn supports our work.
It's safe to say that our beauty routines have evolved this year, especially while staying home. In fact, more than ever, we're searching for reliable products that get the job done and help us feel more confident even while sitting behind a screen. And we think we just found two more to add to our regimens. Meet the Batiste Dry Shampoo and Batiste Foam.
Not sure if these dry shampoos will fit into your current routine? Luckily, four women gave the formulas a test run on TikTok, so you didn't have to. With that said, we're betting that once you see how both the Dry Shampoo and Waterless Cleansing Foam work, you'll be ordering a can of each.
Ready to see these two products in action? Check out how the ladies use them ahead, and be sure to follow Batiste on TikTok for even more hair inspiration while staying home.
Kylie Katich Using the Batiste Dry Shampoo Original
Influencer Kylie Katich loves the Batiste Dry Shampoo Original because it's been a key player in helping her maintain her healthy length in between washes. She might even say it's more essential to her morning routine than her first cup of coffee.
Mireya Rios Using the Batiste Dry Shampoo Tropical
Mireya Rios opts for the Batiste Dry Shampoo Tropical because it helps her hair look and smell good within seconds. All it takes are a few spritzes of the dry shampoo to her roots, et voilà, her style is instantly refreshed.
Julianna Astrid Using the Batiste Waterless Cleansing Foam Cleanse & Strengthen + Almond Oil
While most people are already familiar with dry shampoo sprays, there's something especially innovative about the unlikely foam texture of the Batiste Waterless Cleansing Foam. This is helpful for people with curlier hair who want something quick, easy, and compatible for their hair texture. Julianna Astrid is a fan of the Waterless Cleansing Foam because it gets to work in seconds, feels lightweight on her scalp, and doesn't leave behind a sticky residue.
Jessica Chassin Using the Batiste Waterless Cleansing Foam Cleanse & Smooth + Hibiscus Root
As for Jessica Chassin, well, this New Yorker loves how the Batiste Waterless Cleansing Foam transforms her bedhead to polished perfection when preparing for a video call at work. (We've definitely needed this at least once, or five times, since March.)