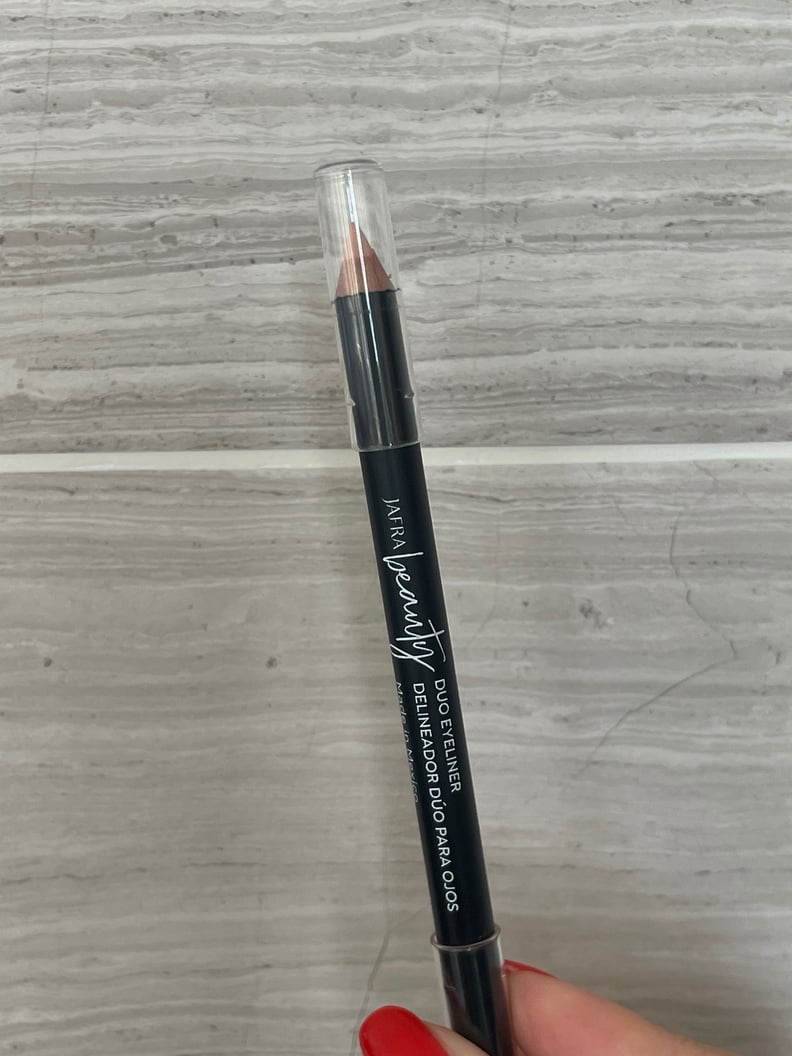 POPSUGAR Photography | Renee Rodriguez
POPSUGAR Photography | Renee Rodriguez
As POPSUGAR editors, we independently select and write about stuff we love and think you'll like too. If you buy a product we have recommended, we may receive affiliate commission, which in turn supports our work.
A new makeup trend, "transparent eyeliner," is gaining popularity on TikTok.
The trend involves using concealer or eyeliner to create a negative-space eyeliner look.
Our editor tested the trend for herself and was impressed with the results.
When it comes to makeup, I'm OK with admitting I'm not the most skilled. I've mastered my basic makeup look, but I've never been great with crazy eyeshadow, tons of highlighting and contouring, or eyeliner. For the most part, I keep my look fairly basic: tinted moisturizer, blush, and maybe a few swipes of mascara if I'm feeling a little extra. However, just because I'm not necessarily skilled in the makeup department doesn't mean I don't like testing out new looks every once in a while.
When I saw that "transparent eyeliner" was going viral on TikTok, I was immediately interested because it was being touted as the perfect trend for fans of minimalist makeup (aka me). In the past, I'd never really considered eyeliner to be minimalist, but I was definitely willing to give it a try.
The trend was first started by TikTok creator May Akhtar, who showcased how to get the transparent eyeliner look using a small amount of concealer and a slanted makeup brush. Essentially, Akhtar uses concealer to create a negative-space eyeliner look, and the end result is stunning. The hashtag #transparenteyeliner now has over 2.3 million views on TikTok, and I've been seeing tons of other beauty influencers re-create the look on their own. Most recently, I've been seeing people re-create the look using just a light-colored eyeliner, so I opted to go that route when testing it on myself.
To test the hack, I grabbed the Jafra Beauty Duo Eyeliner ($13) in the color combo Nude/Black Diamond. I love this eyeliner because it glides on smoothly without tugging at my skin, and it lasts hours without smudging or the need for a touch-up. When it came time to draw on the eyeliner, all I did was draw a line along the top of my eyelid with a slight wing, then draw a line coming from the corner of my eye to connect the two lines together. Basically, I created an outline where I normally would with winged eyeliner; I just didn't fill it in. Afterward, I smudged out the exterior lines and blended the lines. Then, just to give the look some extra staying power, I tapped a tiny bit of translucent powder over the entire look. The end result was subtle, and I mean super subtle, but I really liked how it turned out.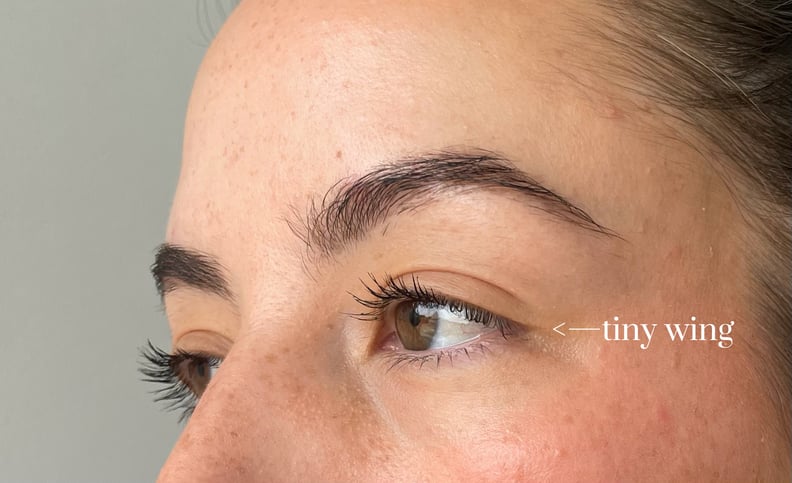 The wing I did would probably only be noticeable to me, but to be completely honest, this was the most luck I've had with winged liner since . . . well, ever. It was super tiny, but it was perfect to me and super cute. Because I was using a lighter-colored eyeliner, I didn't need to be super careful when drawing it on, which is something that always makes me nervous when attempting eyeliner in darker colors. I didn't have to spend a ton of time trying to get the lines just right, which was a definite plus.
I'm also a big fan of bare makeup and no-makeup-makeup looks, and this new trend definitely fits the bill. My eyelids are very similar in color to the rest of my skin, but I think this trend would look even more stunning on someone with naturally darker eyelids. However, applying an eyeshadow that is a few tones darker than your skin tone would also be a great way to make this eyeliner trend pop. Overall, I definitely think I'll continue testing out this trend, especially over the summer months when I want to look as cute as possible while putting in the least amount of effort.