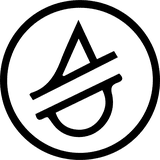 Feeling your best doesn't have to take much. Teaming up with Waterless, we're sharing simple beauty tips to make any day a good hair day.
Your hair can give you all the confidence in the world, or it can frustrate you so much that you contemplate chopping it all off with kitchen shears (I know we've all been there!). Either way, one thing's for sure: waking up to a good hair day is never promised. No matter how much prep you put in, no matter how careful you are, our hair has a mind of its own, and we're often reminded of that every day.
But just because hair is unreliable doesn't mean you can't work with it to behave. With the right tools and techniques, good hair days don't have to be left up to chance. Whether you've got bedhead, humidity hair, or second-day strands, ahead, find tips that can help transform any day into a good hair day — no washing required!