As POPSUGAR editors, we independently select and write about stuff we love and think you'll like too. If you buy a product we have recommended, we may receive affiliate commission, which in turn supports our work.
For the past year, I've been keeping Too Faced's original Gingerbread Spice Eye Shadow Palette ($49) at my desk, using it before every happy hour, event, or date I've had. It's the ideal palette for all occasions because of the neutral colors and its easy to blend formula. When I finally got the chance to try the sequel, the Gingerbread Extra Spicy Palette ($49), I couldn't wait to see if it would live up to its predecessor.
This new palette includes some warmer shades than the first iteration and holds 10 matte and eight shimmery colors. The standout shade in my opinion is a shimmery emerald green called Midnight Snack, which looks like a nice contrast against the rest of the mostly red-based shadows.
Eager to try out all of the hues, I immediately started to swatch them on my arms and apply them across my eyes. Check out what I thought, ahead.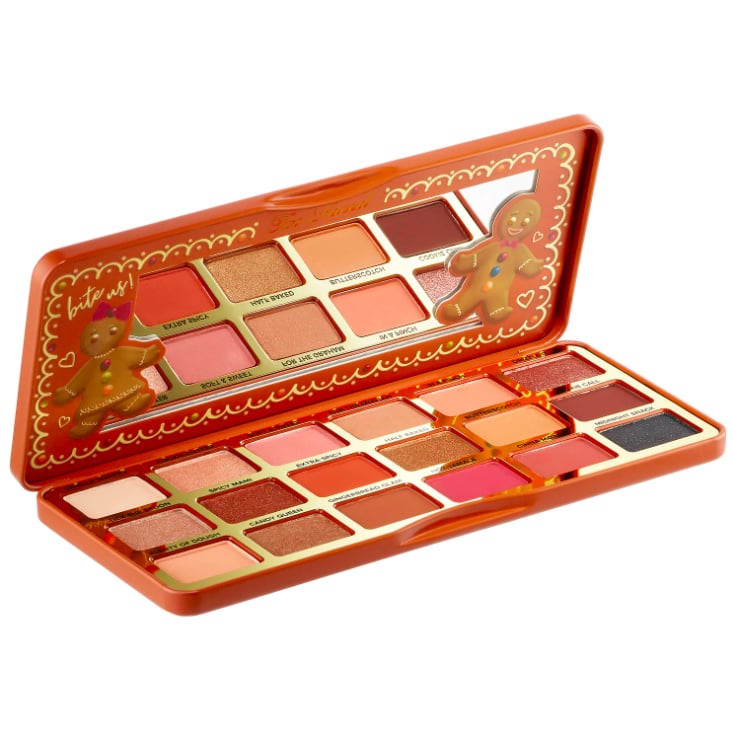 Too Faced Gingerbread Extra Spicy Eye Shadow
I really liked the balance of shimmery and matte hues in the Too Faced Gingerbread Extra Spicy Eye Shadow Review ($50), which meant I only needed one palette to create a finished eye look. The formula was also just as creamy and easy to blend as the original.
While I think these shadows aren't quite as pigmented as the OG, they are extremely buildable, allowing you to easily control how much color you apply to your eyes. This formula, combined with the wearable array of colors inside, makes this product ideal for those who prefer to stick to neutrals. Most of the colors in the palette are work and school appropriate, but it still has enough wildcard shades (like the mustard yellow, Butterscotch) to keep things interesting and allow you to experiment.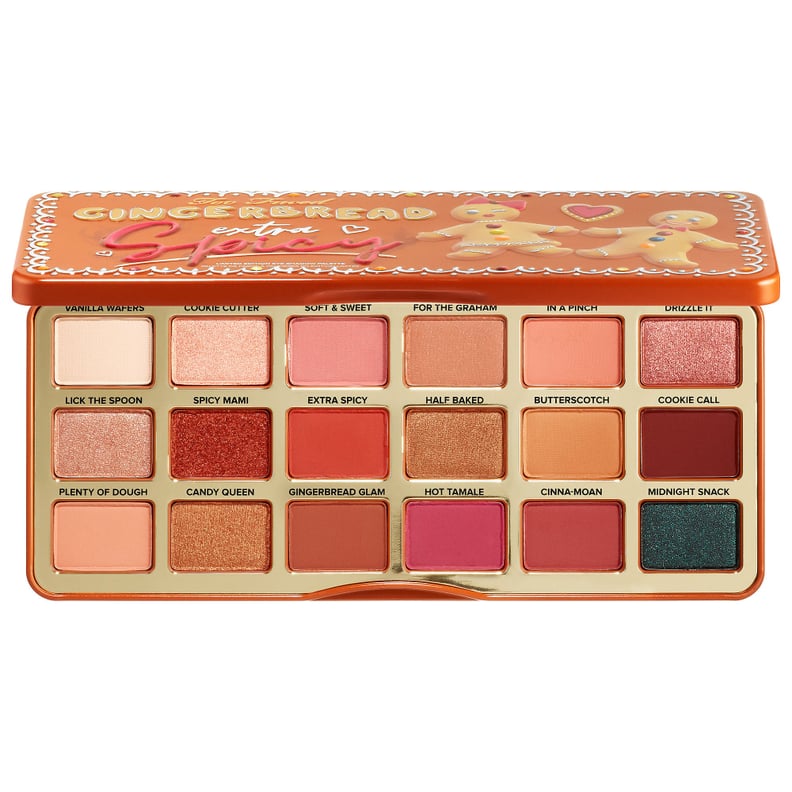 I found that applying these shadows wet improved the color payoff tremendously. It deepened the shade and made the metallic finish of the shimmery hues more vibrant. While the OG Gingerbread will always be my favorite cookie-scented palette, this follow-up is sure to become my go-to when I want a rich, warm eye look with browns and orange shades.
Check out the swatches, ahead.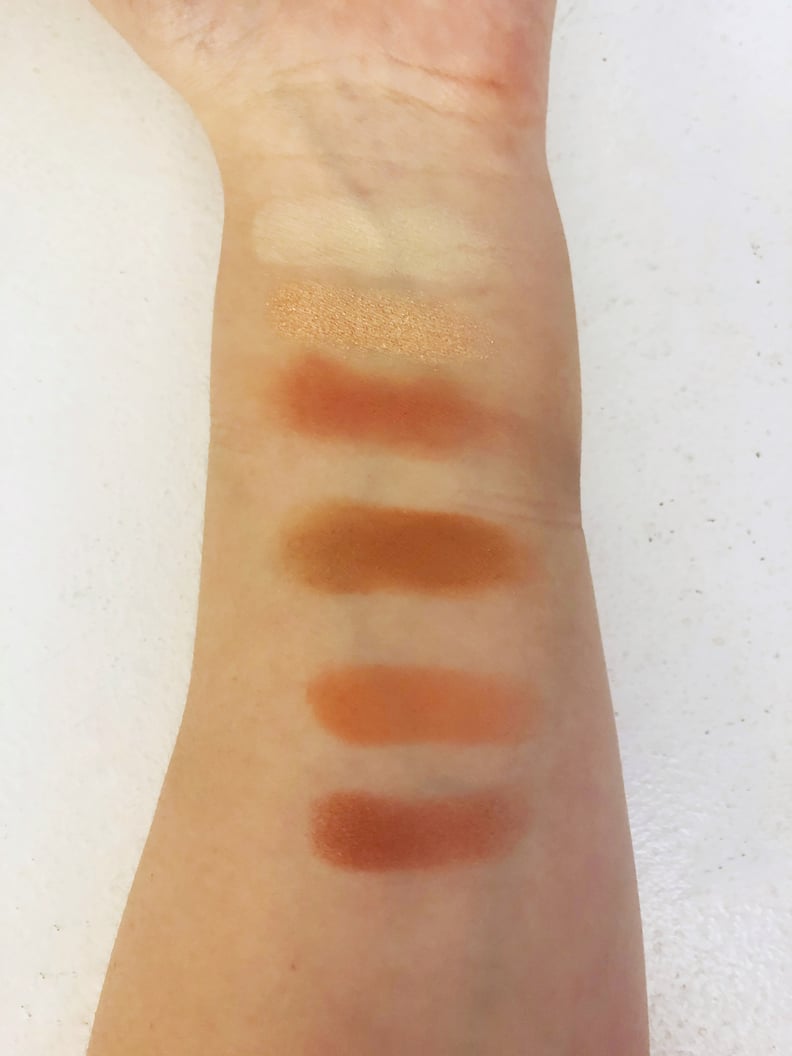 Too Faced Gingerbread Extra Spicy Eye Shadow Swatches Top Row
Top to bottom: Vanilla Wafers, Cookie Cutter, Soft and Sweet, For the Graham, In a Pinch, Drizzle It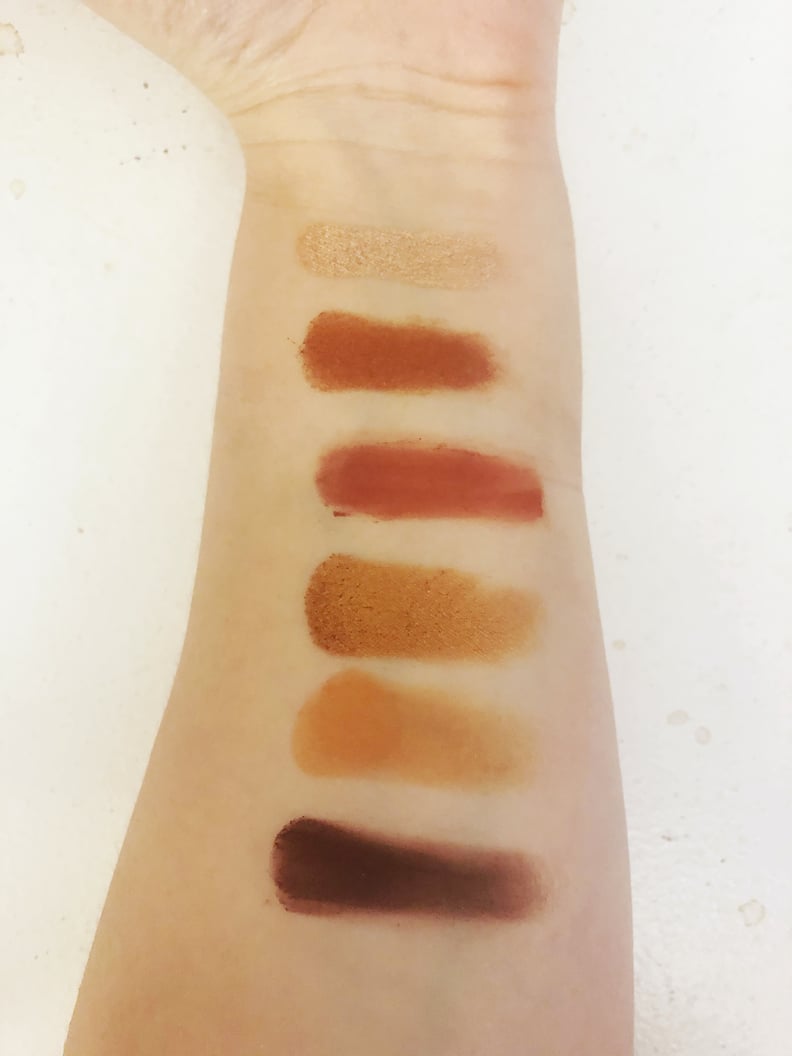 Too Faced Gingerbread Extra Spicy Eye Shadow Swatches Middle Row
Top to bottom: Lick the Spoon, Spicy Mami, Extra Spicy, Half Baked, Butterscotch, Cookie Call
Too Faced Gingerbread Extra Spicy Eye Shadow Swatches Bottom Row
Top to bottom: Plenty of Dough, Candy Queen, Gingerbread Glam, Hot Tamale, Cinna-Moan, Midnight Snack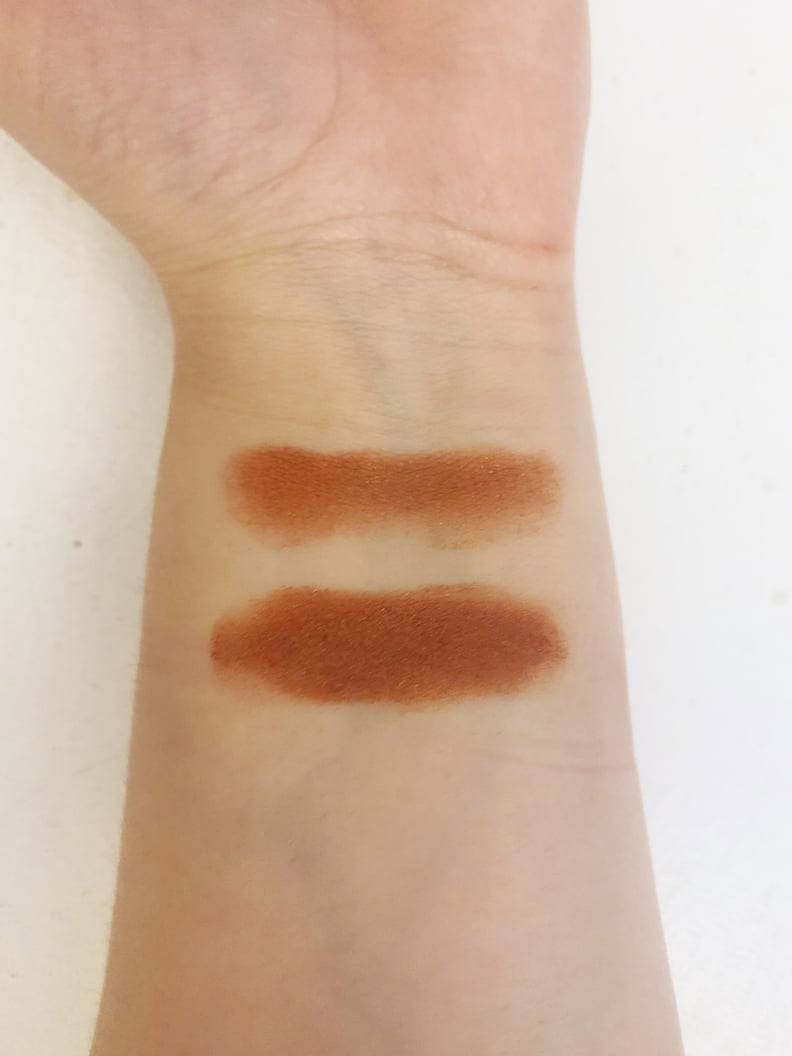 Too Faced Gingerbread Extra Spicy Eye Shadow Swatches Wet and Dry
This is the shade, Spicy Mami, swatched dry on top, and wet on the bottom.
Too Faced Gingerbread Extra Spicy Eye Shadow on Author