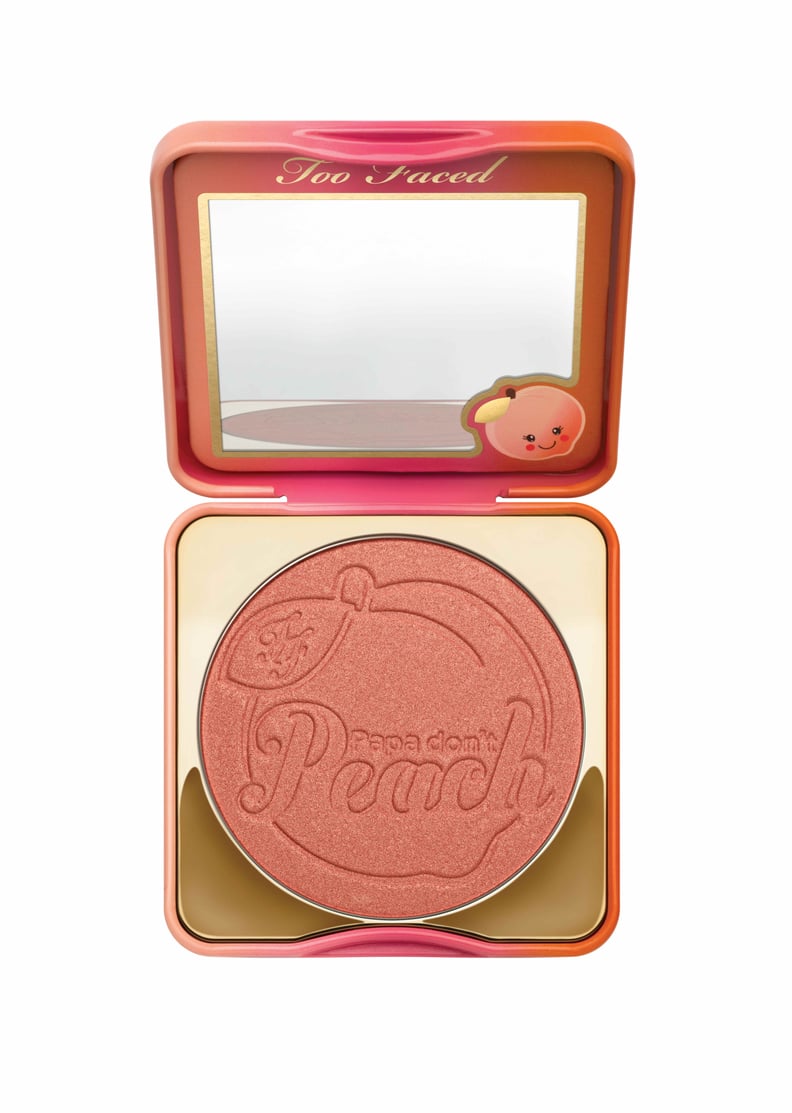 Every editorial product is independently selected by our editors. If you buy something through our links, we may earn commission.
Dedicated Too Faced fans know that a mouthwatering makeup launch has been in the works since July, which is when brand cofounder Jerrod Blandino first teased the packaging of the Sweet Peach Glow Highlighting Palette. The original Too Faced Sweet Peach product — a fruity-fragranced eye shadow palette — caused chaos when it debuted back in March, so it was only logical that the brand would want to expand its juicy empire and produce more peach goods. Fans have been clamoring for the full collection's reveal, and at long last, we're seeing it all.
Because of Jerrod's generosity with his Instagram followers, we already knew that the range contained the aforementioned highlighting palette, a blush, the existing eye shadow palette, and lip glosses. We now know there are eight different gloss shades in an all-new formula for Too Faced: Creamy Peach Oil Lip Gloss. The edited assortment is part of Too Faced's Spring collection, but don't let that stop you from wearing them all throughout Winter. They'll add a burst of color, delectable fragrance, and (thanks to the adorable peach cartoons!) a dose of sweetness to a dreary day.
If you're already amped to grab it all, know that the collection officially launches on Dec. 15, but it seems that Jerrod has implied that his Instagram followers will get early shopping access. So read on to see and swoon over it all, then stay vigilant!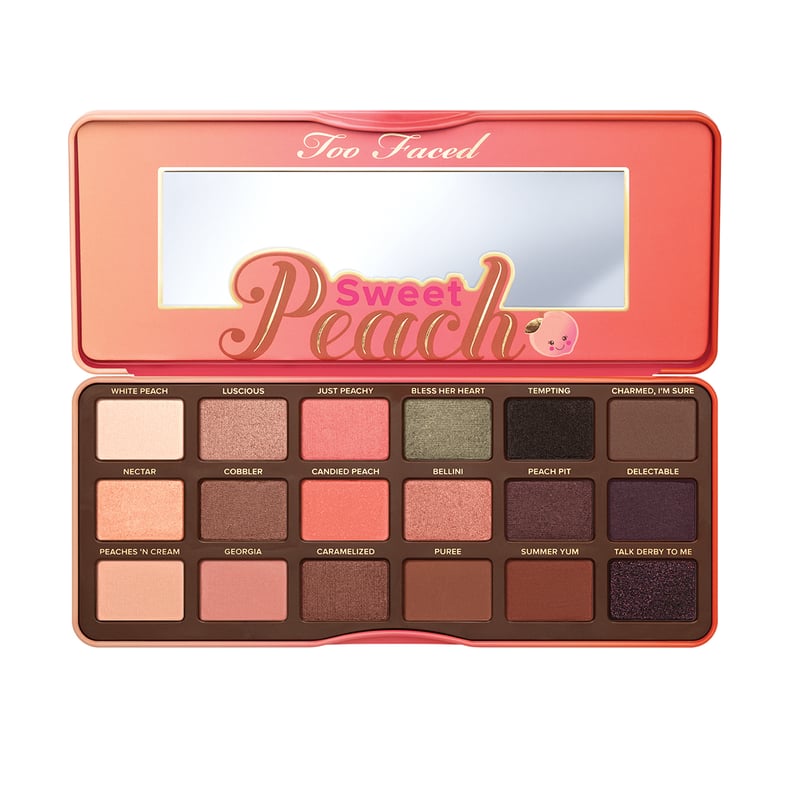 Too Faced Sweet Peach Eye Shadow Palette
The product that started it all! This palette contains 18 silky shadows, with a mix of shimmering and matte formulas. The pigments are so intensely scented that you'll be able to smell them even when the compact is closed . . . and tucked safely inside your zippered makeup bag.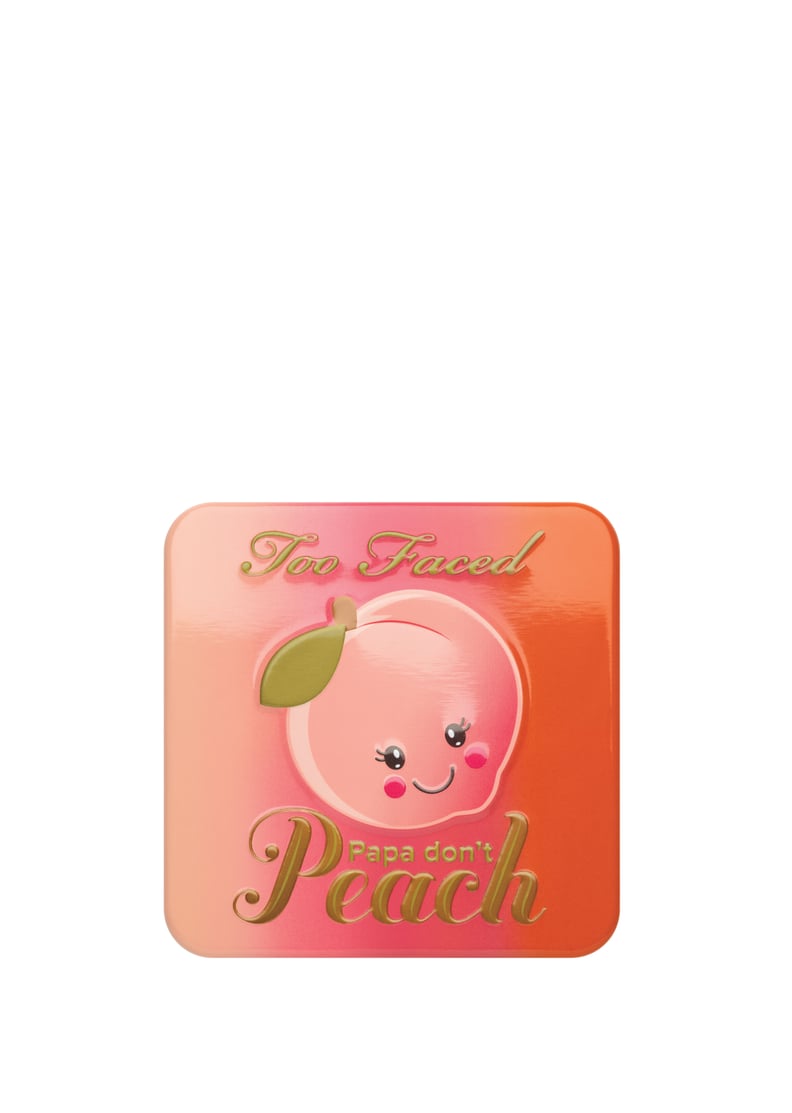 Too Faced Papa Don't Peach Blush
Longtime fans of the brand know that Papa Don't Peach was one of Too Faced's old-school blush shades. After about six years, the color has been resurrected.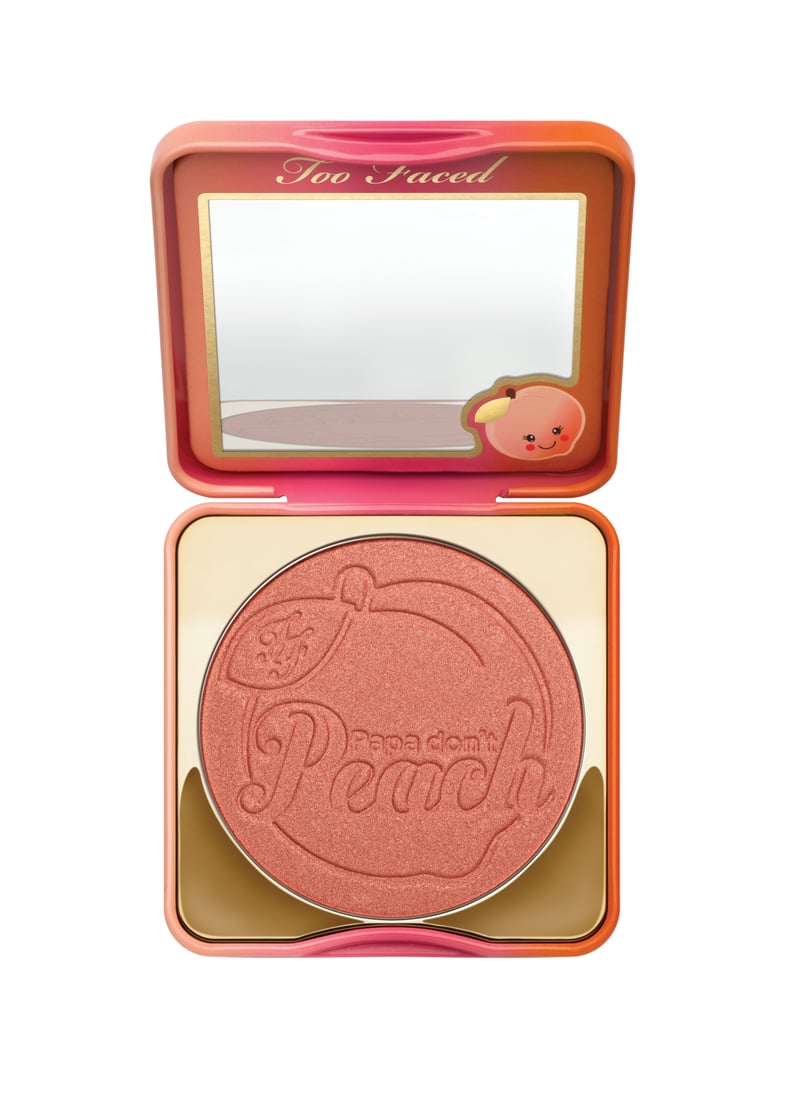 Too Faced Papa Don't Peach Blush
It looks supershimmery in the pan, but we were impressed to find that it imparts a flattering luminosity (instead of sparkle!) to skin. The caramelized peach hue would be stunning on a wide range of skin tones.
Tip: If your skin is so fair that you've skipped out on bronzer for fear of looking orange, try this. It'll add a radiant warmth to your complexion that will appear as if you spent the day frolicking outside. And yes, this is scented, too.
Too Faced Papa Don't Peach Blush ($30)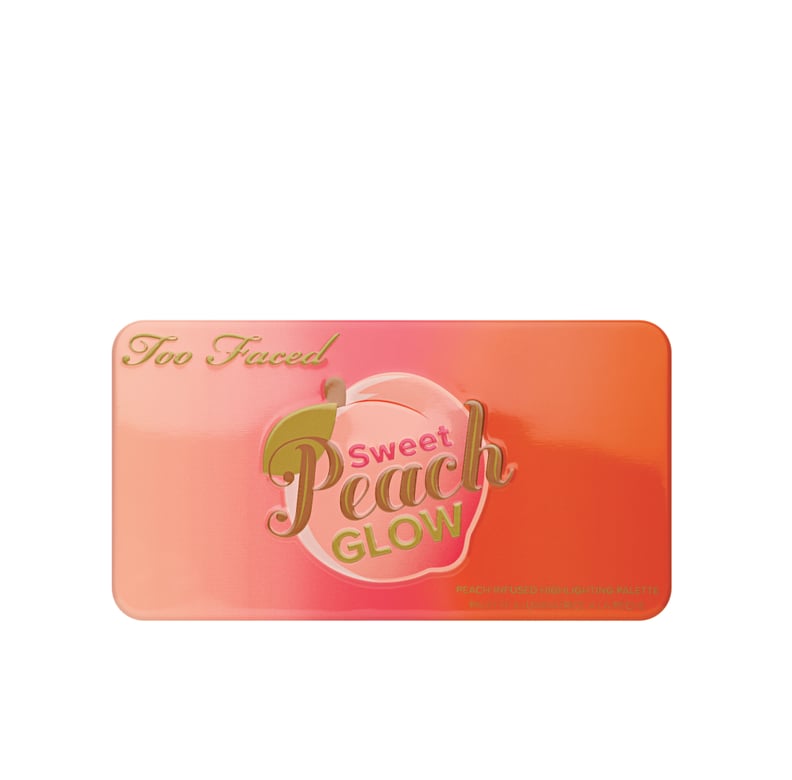 Too Faced Sweet Peach Glow Peach-Infused Highlighting Palette
Considering the popularity of strobing, we were most excited to see this compact in the flesh.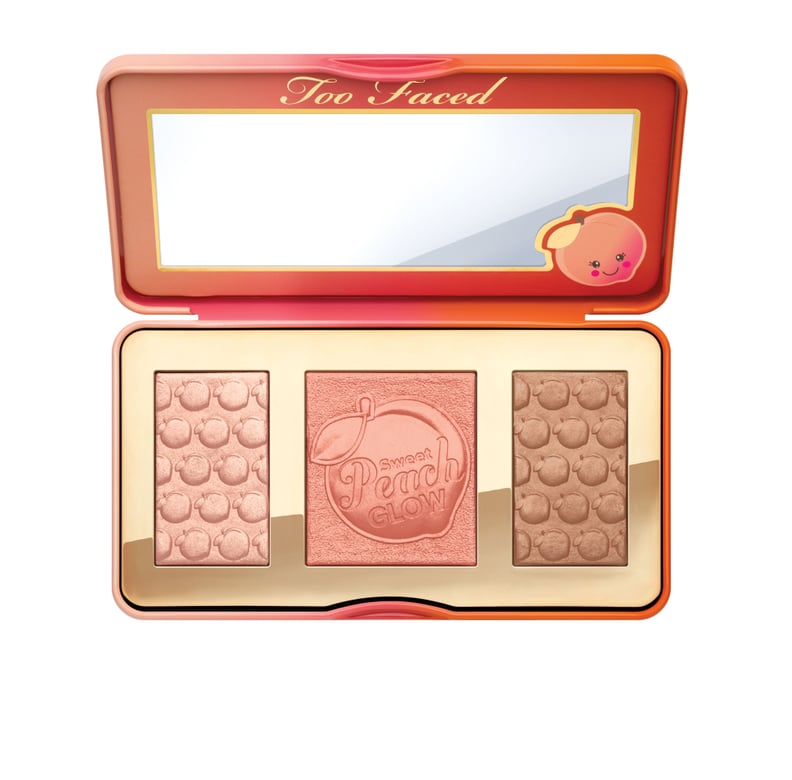 Too Faced Sweet Peach Glow Peach-Infused Highlighting Palette
This trio includes a bellini highlighter, a soft bronzer, and a blush that reads more coral than Papa Don't Peach. (Though they are powder formulas, the illuminator is especially creamy.) Try using them individually or swirling your brush across all three for a sweet — and scented — glow.
Too Faced Sweet Peach Glow Peach-Infused Highlighting Palette ($42)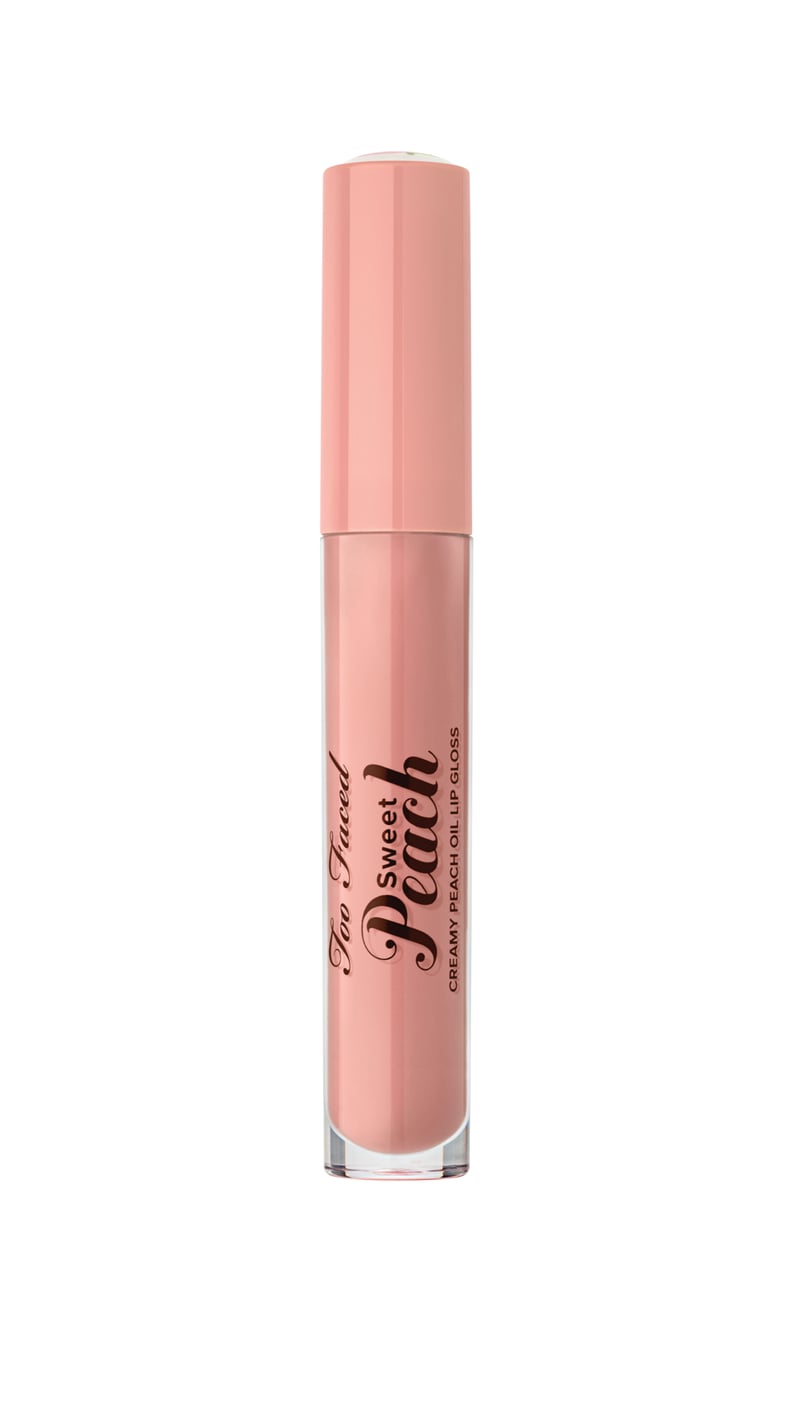 Too Faced Sweet Peach Creamy Lip Oil in Peach Fuzz
These unique scented lip oils are shiny like a gloss, as pigmented as a liquid lipstick, and creamy like a rich balm. There are eight versatile shades that can be worn alone, but we like to layer them with lipstick as the coconut and peach oils add a boost of hydration. For example, we tried slicking the hot pink "Peach Please" shade in the center of a matte mauve pout, then blending. The result was a cushy, plump-looking lip that boasted an ombré effect.
Too Faced Sweet Peach Creamy Lip Oil in Peach Fuzz ($19)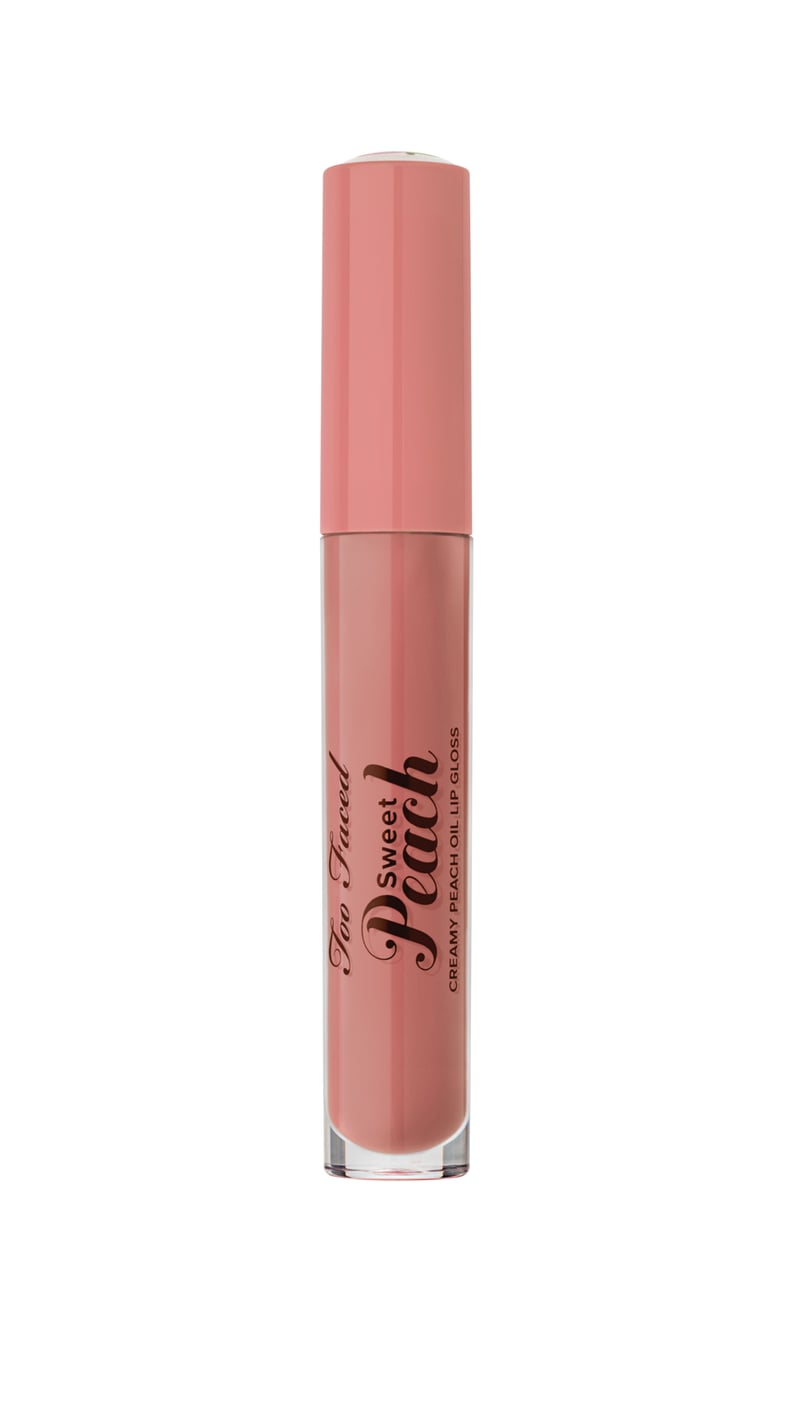 Too Faced Sweet Peach Creamy Lip Oil in Papa Don't Peach
Too Faced Sweet Peach Creamy Lip Oil in Papa Don't Peach ($19)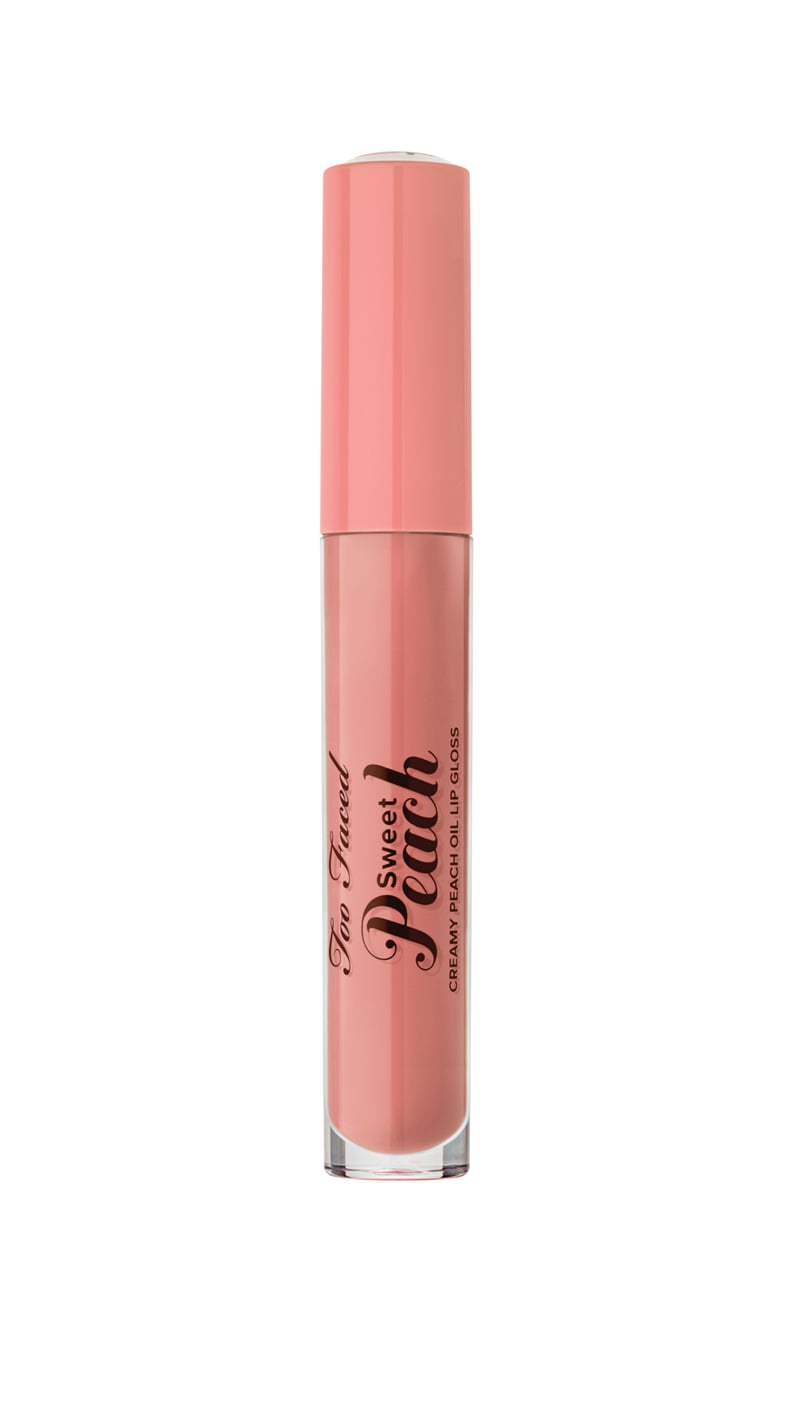 Too Faced Sweet Peach Creamy Lip Oil in Peach-sicle
Too Faced Sweet Peach Creamy Lip Oil in Peach-sicle ($19)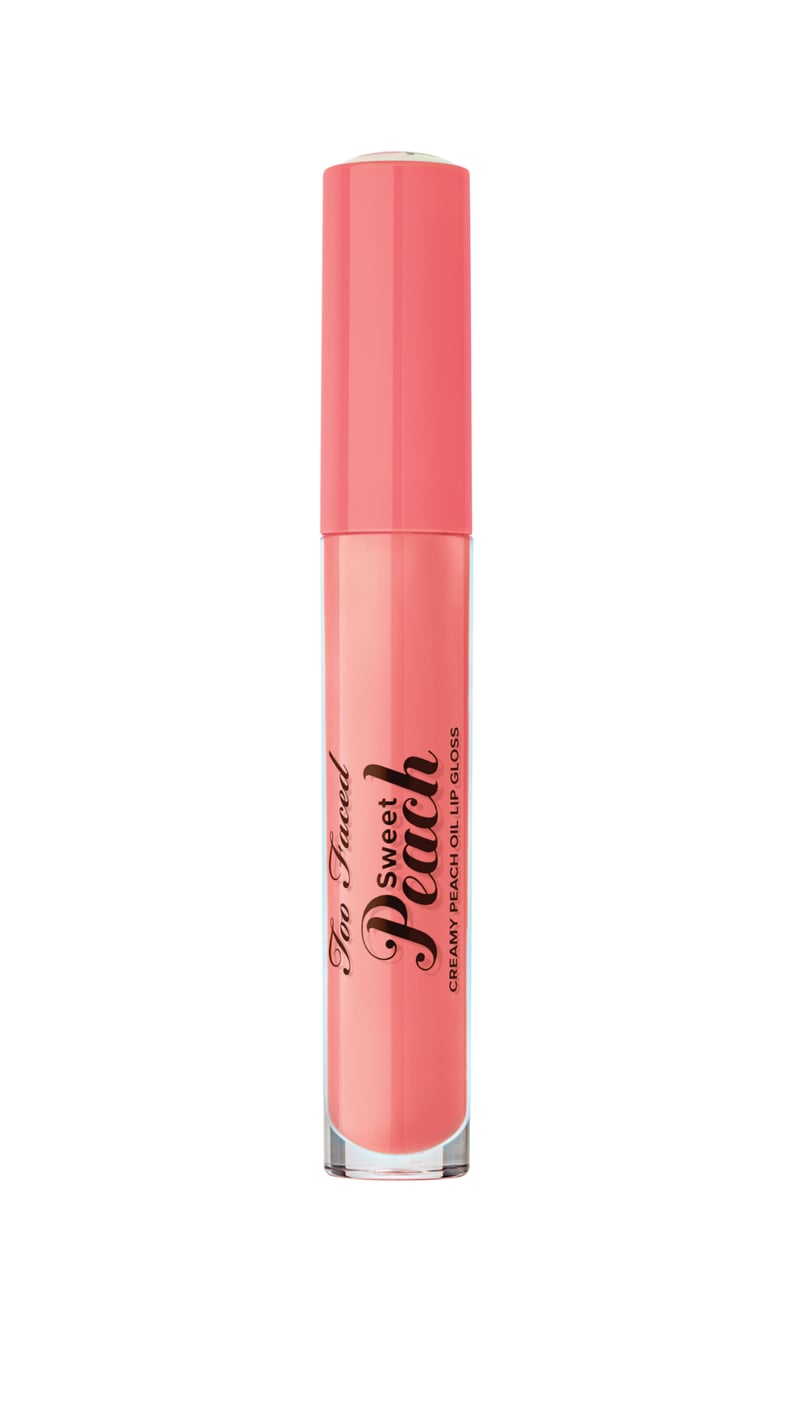 Too Faced Sweet Peach Creamy Lip Oil in Pure Peach
Too Faced Sweet Peach Creamy Lip Oil in Pure Peach ($19)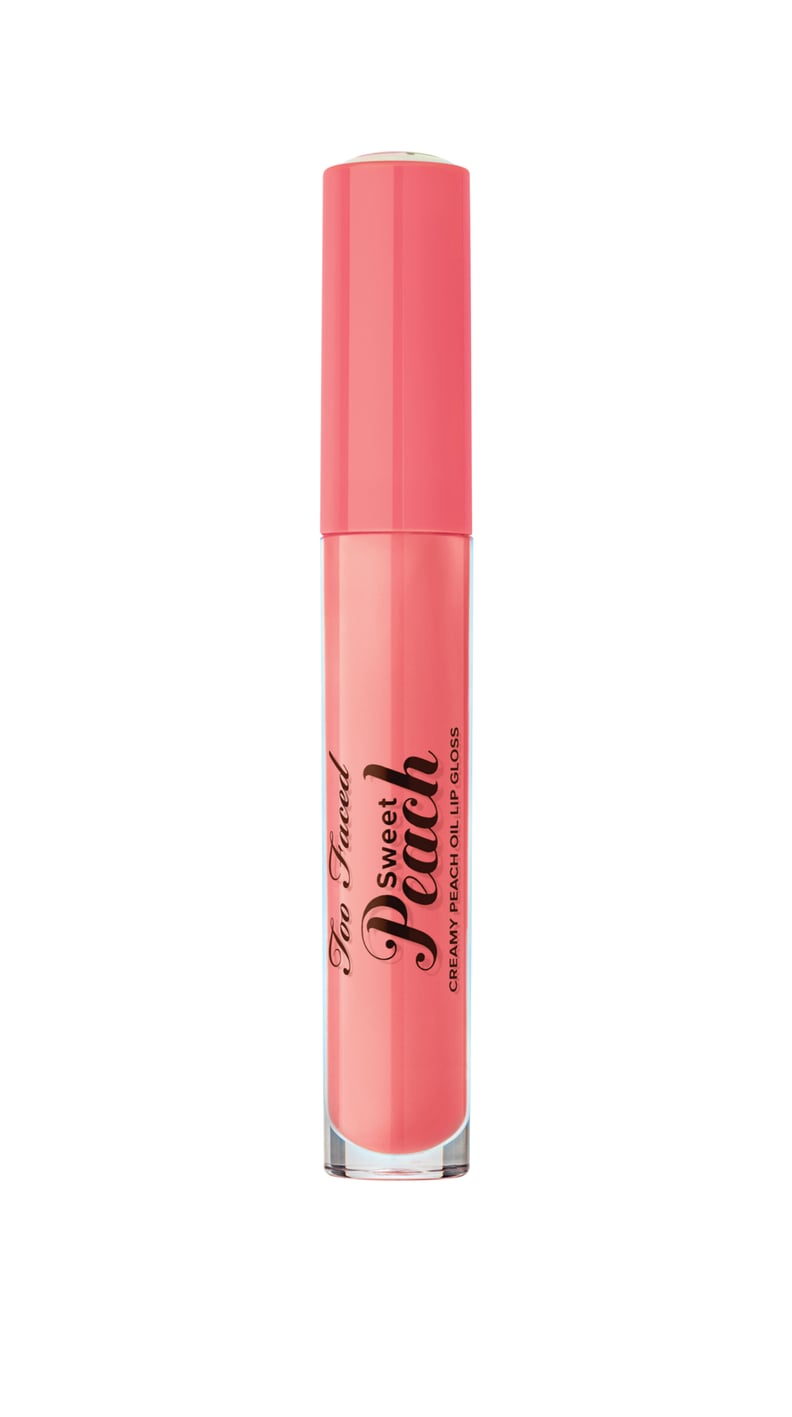 Too Faced Sweet Peach Creamy Lip Oil in Peach Please
Too Faced Sweet Peach Creamy Lip Oil in Peach Please ($19)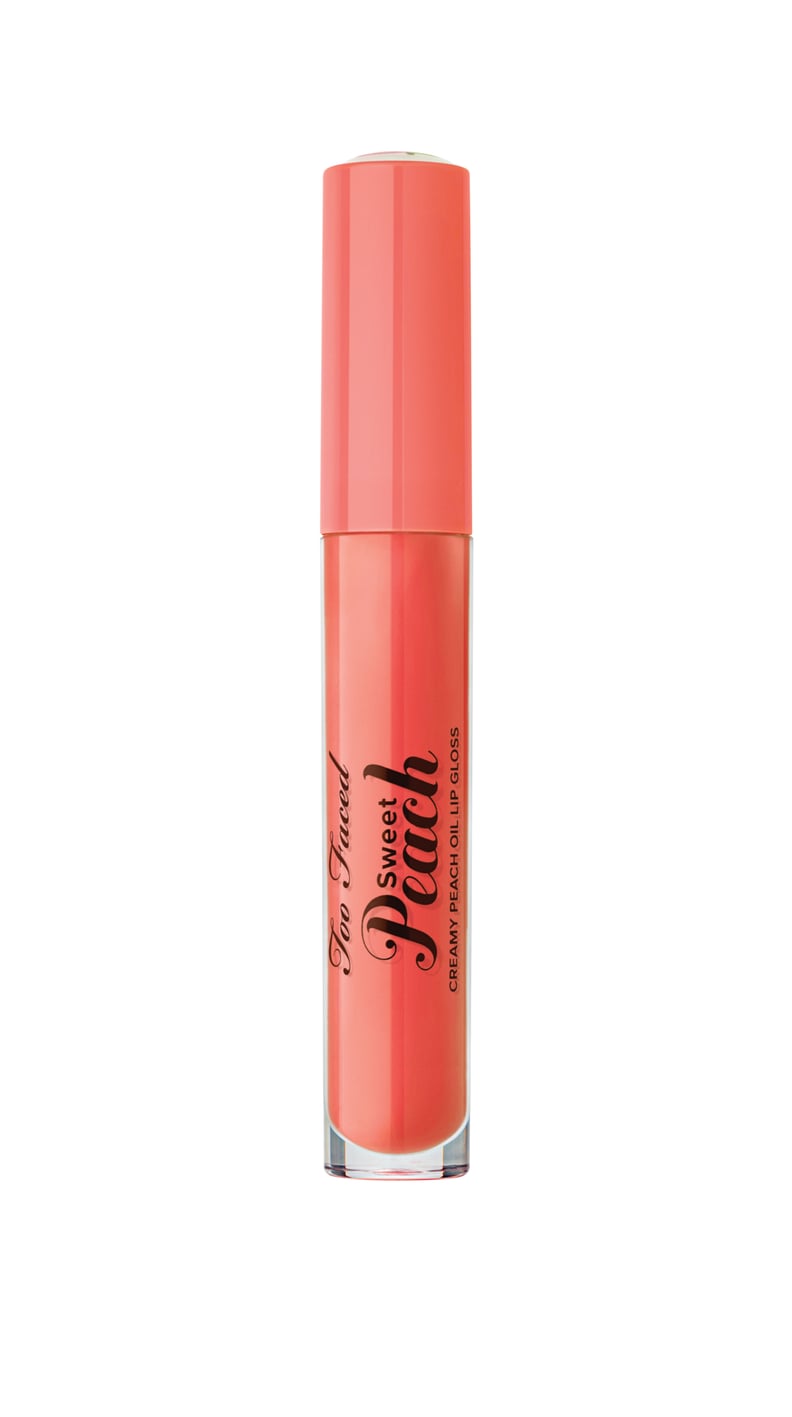 Too Faced Sweet Peach Creamy Lip Oil in Peach Tease
Too Faced Sweet Peach Creamy Lip Oil in Peach Tease ($19)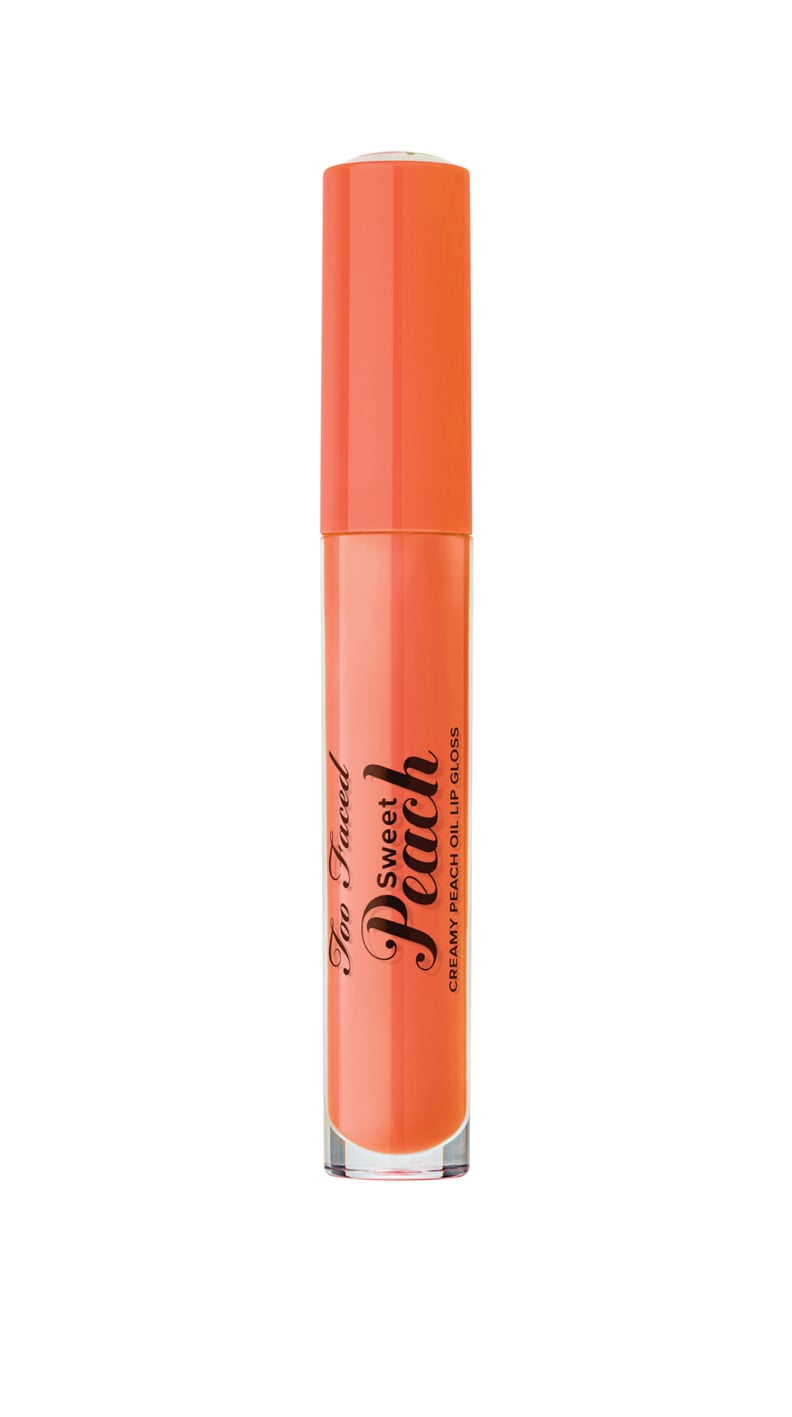 Too Faced Sweet Peach Creamy Lip Oil in Poppin Peach
Too Faced Sweet Peach Creamy Lip Oil in Poppin Peach ($19)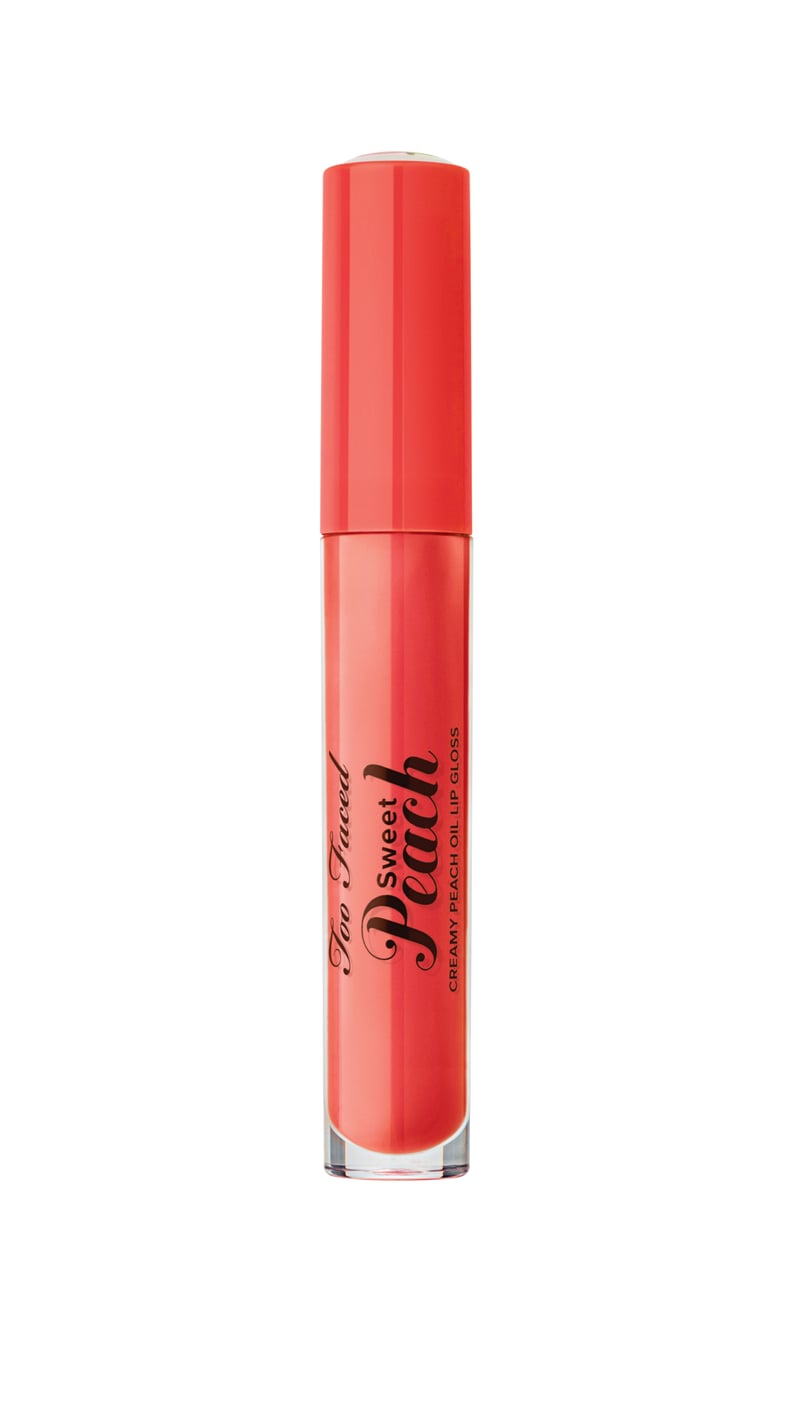 Too Faced Sweet Peach Creamy Lip Oil in Tickle-Me-Peach
Too Faced Sweet Peach Creamy Lip Oil in Tickle-Me-Peach ($19)