This Product From U Beauty is the First OTC Serum That's Reduced My Cystic Acne
As POPSUGAR editors, we independently select and write about stuff we love and think you'll like too. If you buy a product we have recommended, we may receive affiliate commission, which in turn supports our work.
Most beauty products that promise to drastically streamline your routine tend to end in disappointment. Lip and cheek tints rarely look good on both your lips and your cheeks. Fake-tan shower gels don't leave you with a glow, but they do leave you standing in the shower shivering. And don't even get me started on the lie that is two-in-one shampoos. But the U Beauty Resurfacing Serum, created by Tina Craig of Bag Snob fame, audaciously promises to be the only serum you'll need, streamlining your skin-care routine to just four products — cleanser, serum, moisturizer, plus SPF during the day — and improving your skin in the process.
With such a bold claim, I was interested to learn more, so I spoke with Craig (pictured below) to learn the science that went into the innovative serum, discovering throughout the conversation just how popular the product has become. "Back in October, we launched on a Friday, and by Monday, we sold out," she said. They received 20,000 orders in less than 24 hours. Then, 21 days after rolling out in the US, the UK, and Asia, Craig had completely run out of stock.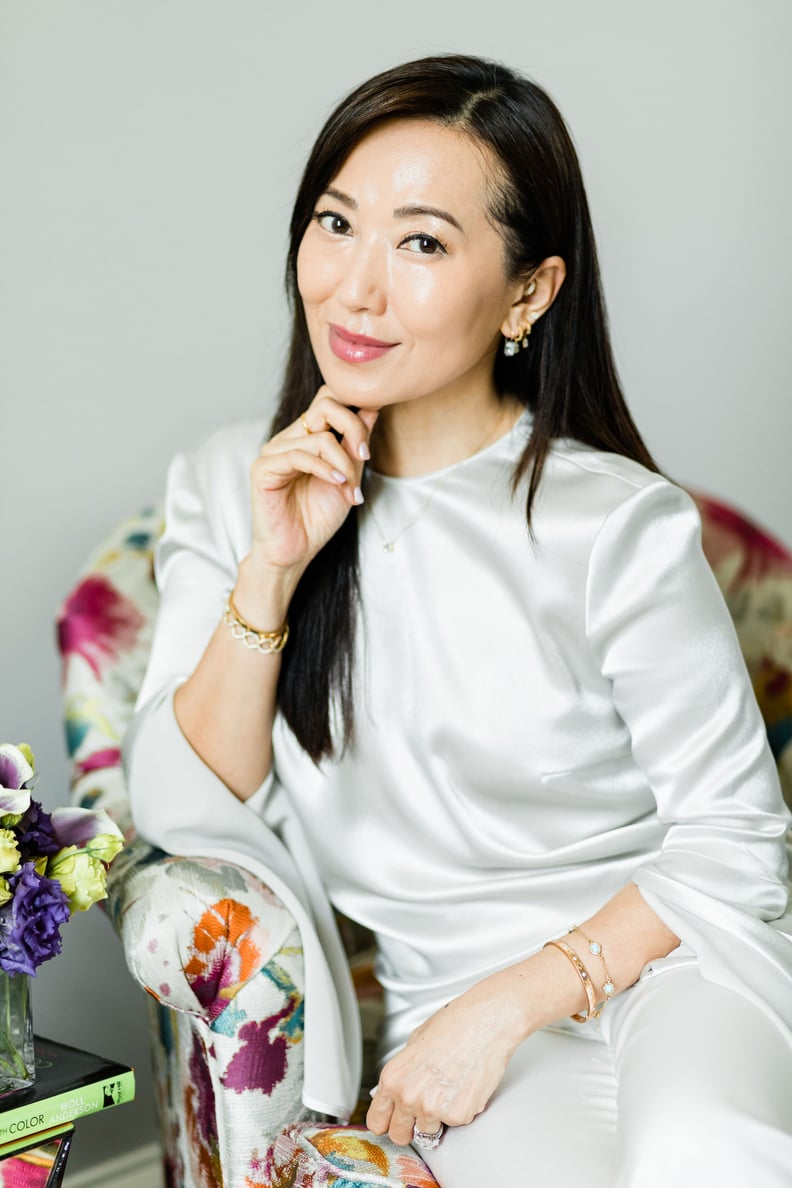 The Search For a Smarter Serum
At first, the decision to create a does-it-all serum was a passion project for Craig, who admits she's been obsessed with skin care since a very young age. After years as an fashion influencer, as well as working as a brand consultant for various high-end skin-care companies, Craig noticed that her 13-step skin-care routine and all the products she'd been trying had sensitized her skin, bringing on cosmetics-induced dermatitis and rosacea.
Craig dreamed of a serum that would not only streamline her routine but would only treat the damaged areas of her skin, not the healthy bits. Through her connections in the industry, she hooked up with a lab in Italy that was up to the challenge. They hunkered down and created a proprietary molecule they call SIREN, which allowed them to create a serum that A) only targets damaged skin cells and B) includes a long list of active ingredients — vitamins C, E, and A (in the form of retinyl palmitate), glycolic acid, and hyaluronic acid — that won't cause a reaction on sensitive skin.
"We went through nine formulations," Craig explained. "I had all of my friends testing the different formulas, and the minute someone had a reaction, I sent it back to the lab to be fixed. They kept telling me it was impossible, but finally, by the ninth formulation, none of the testers experienced any redness or sensitivity."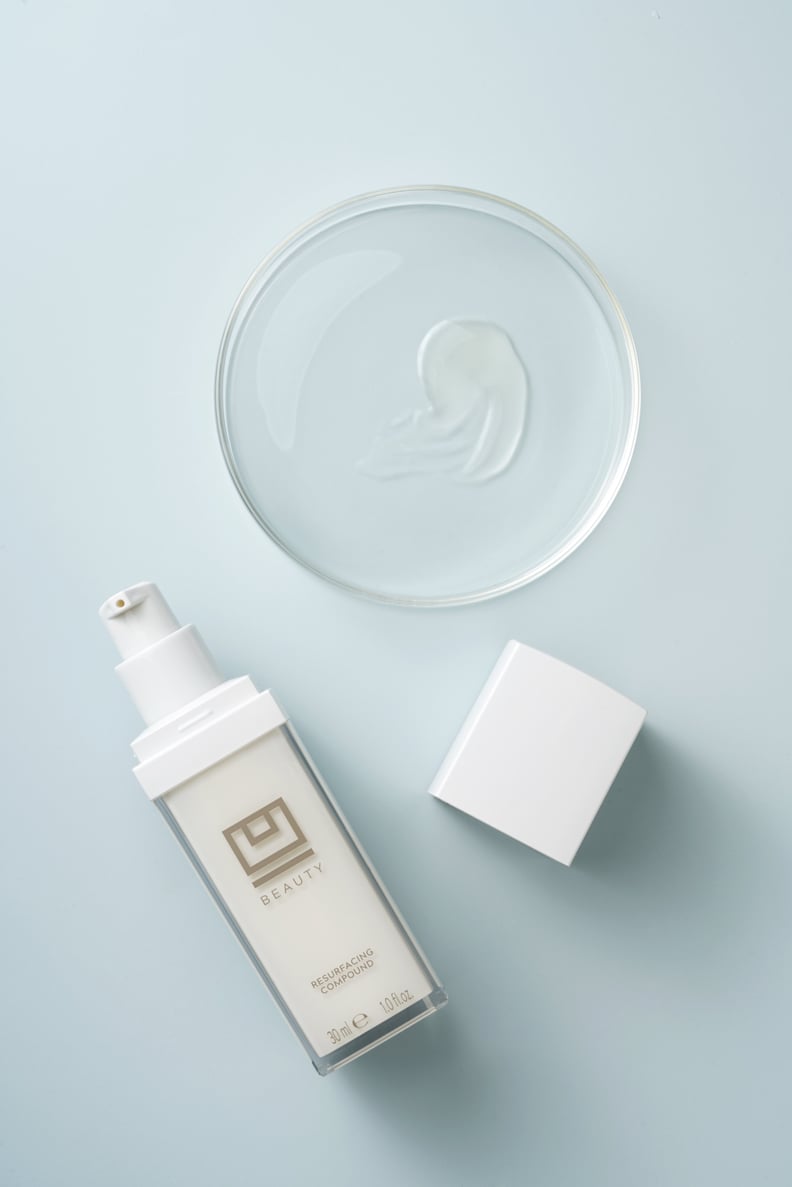 The Science Behind the U Beauty Resurfacing Compound
So how does it contain all of those active ingredients without burning off your face, you might ask? (I know I did.) It's actually pretty ingenious. First, the scientists needed to come up with a way to deliver key active ingredients only to the areas of your skin where needed (so the frail, damaged bits). "What [the scientists] understood is that where damaged skin existed, this was an area where free radicals were accumulating," said U Beauty cofounder Katie Borghese. This is important because free radicals are pesky little buggers. They're what attack your healthy skin cells to speed up the ageing process and are what often react with active ingredients, resulting in redness, stinging, peeling, and contact dermatitis.
To do this, they developed the aforementioned SIREN molecule, the membrane of which closely resembles a healthy human skin cell. "This is a bit science-y, but a free radical is always frantically looking for an electron to become neutralized, and electrons are found in healthy skin cells," Borghese explained. Think of the SIREN molecule as a decoy, distracting free radicals from your healthy skin cells. "What happens is once the SIREN molecules float down to the lower levels of the skin, the free radicals are attracted to their membranes. The free radicals then penetrate the membrane, and right away they become neutralized so they're no longer free radicals." Simultaneously, once the SIREN membrane is penetrated, all of those ingredients listed above are released into your skin.
Getting free radicals out of the way also meant the scientists could use lower percentages of the active ingredients, and lower percentages equal less irritation on the skin. "Because the vitamin C and retinyl palmitate have been dehydrated so small within the SIREN capsule, they're able to go right beneath the skin's top layer, rather than staying on the surface of the skin, which can cause reactivity," Craig explained.
Our Honest Review of the U Beauty Resurfacing Compound
At 33, stress and changing hormones are causing cystic acne breakouts around my chin and jawline, while my age means fine lines are forming more rapidly thanks to the natural slowdown of collagen and elastic production. Add that to the fact I test beauty products for a living, and my previously resilient skin has become finicky and reactive.
As you can imagine, I was nervous to try the U Beauty Compound. But something surprising happened. I put it on, and there was no burning, no stinging, no redness. What I felt was an immediate tightening, but not because my skin was dry and dehydrated — it was more like I'd just had a firming microcurrent facial. Then, after three days of using the compound morning and night, it calmed down both the swelling and the redness around the spots on my chin. No over-the-counter acne treatment has been able to do that for me.
You do have to be strict about what you pair the compound with, however. "We find that for most of the people who have experienced sensitivity to the compound, it's because of another product they're using," said Craig, who describes her current routine as the "the four Cs": cleanse, compound, cream, and cover. I can attest to this from firsthand experience. While trying out the Resurfacing Compound, I've had to stop using my salicylic acid cleanser (it caused some burning when I applied the compound), and I have to be careful about any eye creams I'm layering on top; one with caffeine caused redness and irritation, while one that's just super hydrating did not.
The brand recommends starting off by using the compound twice a day for two weeks, then reducing it to once a day after that. I had to do that anyway, as after two weeks of testing the serum, my skin got quite dry. Now, I only apply it in the evening. In the morning, I substitute a hyaluronic-acid-based serum for the compound (right now I'm finishing up a bottle of Inkey List Hyaluronic Acid Serum ($8), which I love), followed by my face cream (currently the Inkey List Peptide Moisturizer ($15) or Trilogy Very Gentle Moisturizing Cream ($50)) and SPF (Drunk Elephant Umbra Sheer Physical Daily Defense SPF 30 ($34)).
All in all, I'm impressed by the U Beauty Resurfacing Serum. I've experienced no stinging or peeling, and best of all, I've had no inexplicable red splotches appear, which is a normal occurrence after a few days of using products with strong actives like vitamin A or C. My cystic acne has been reduced, and my skin feels smoother to the touch. I'm not left as dewy and glowy as I'd like, but I try to make up for that with my moisturizer. And while yes, it's expensive, if this works for you, remember that it would be taking the place of any other serum and treatment you use — saving you money and, yes, actually streamlining your routine in the process.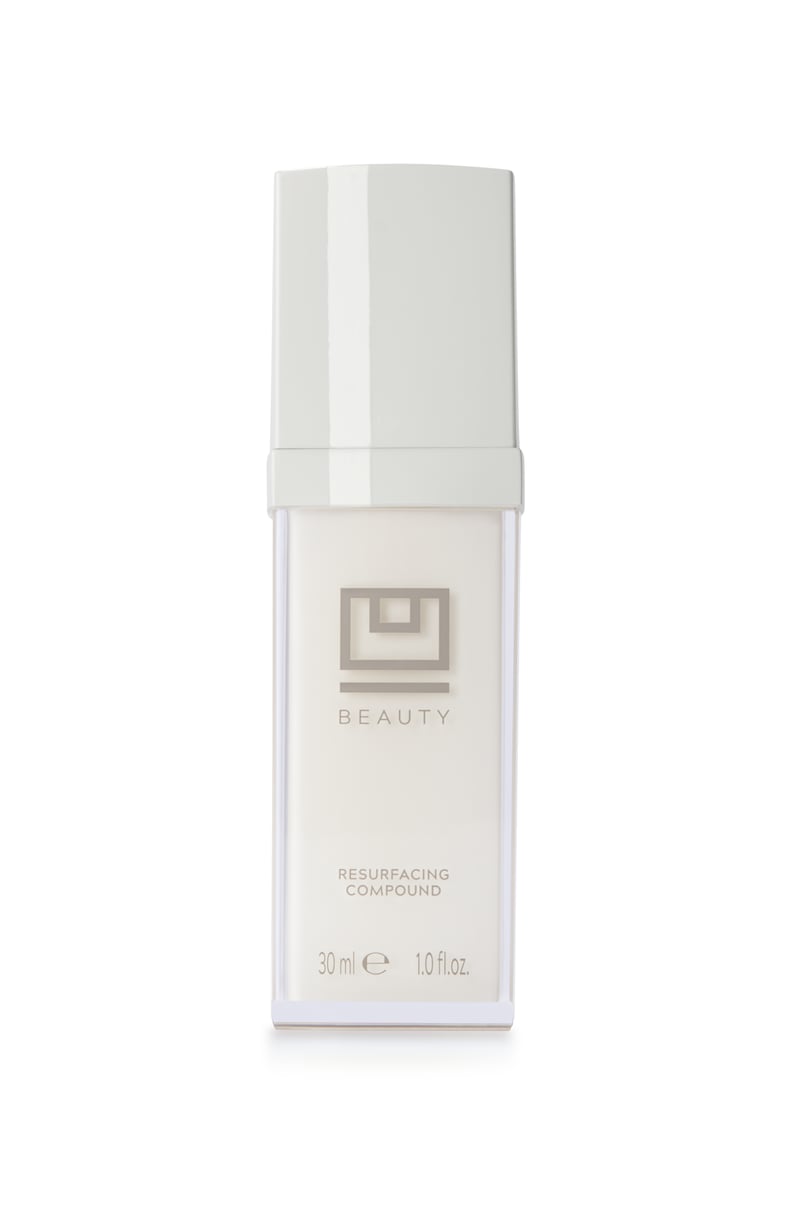 U Beauty Resurfacing Compound