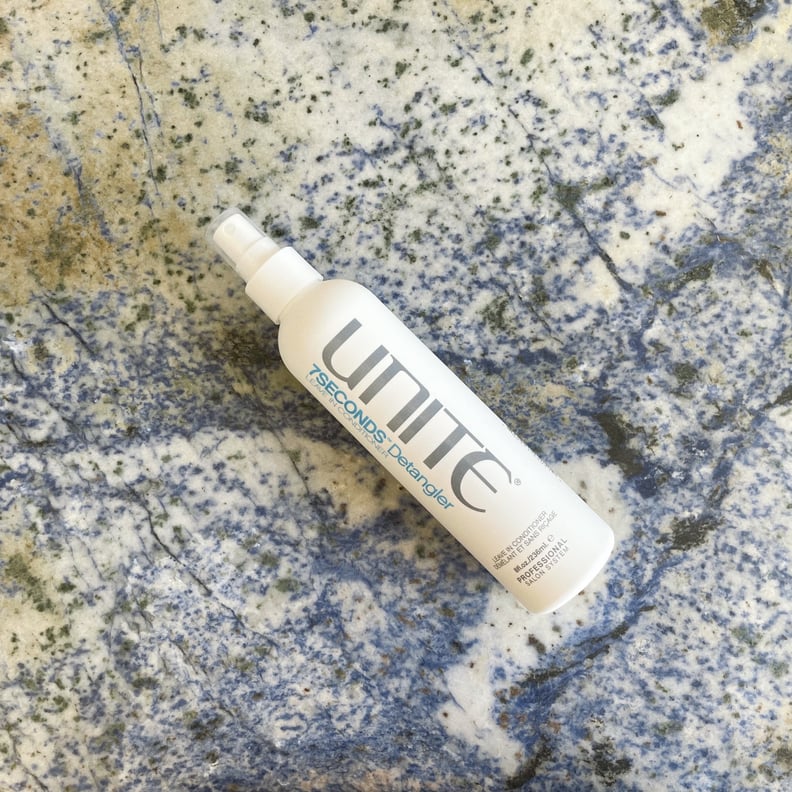 POPSUGAR Photography | Renee Rodriguez
POPSUGAR Photography | Renee Rodriguez
As POPSUGAR editors, we independently select and write about stuff we love and think you'll like too. If you buy a product we have recommended, we may receive affiliate commission, which in turn supports our work.
For the past year or so, I've been on quite the hair-care journey. I've tried out different products, tested heatless styling tools, and even started sleeping on a silk pillowcase. I have extremely dry hair, and it takes a careful concoction of products to help master the frizzy, dehydrated mess on top of my head. However, I recently rediscovered a product that has been helping me tame my tangles and take my strands from dull to dreamy. I was introduced to the Unite 7Seconds Detangler ($25, originally $35) over six years ago by a hairstylist in LA. I remember loving it, but thinking spending over $30 on a hair product was ridiculous. However, after realizing it was on major sale for Amazon Prime Day, I decided to stock up.
Let me say this: I'm glad I did. I've used a lot of detangling and leave-in conditioning products in the many years since first trying Unite's 7Seconds Detangler, and to be honest, I haven't found anything quite like it. It serves not only as a detangler and leave-in conditioner, but it also protects hair from heat and UV. I love products that can do multiple things for my hair, and being able to rely on just one item for hydration and protection has been a total game changer.
While the packaging isn't fancy (it's decidedly plain, TBH), the mixture inside packs a punch. I spray about four spritzes on my hair evenly after I get out of the shower, comb it through, and I'm good to go. It detangles almost instantly; they definitely named it 7Seconds for a reason.
I've been in LA for the past month, and I've spent a ton of time at the beach, which means more often than not, my hair is a salty mess. Most recently, my best friend and I spent our Saturday at the beach, and the weather was atrocious. It was overcast, but muggy and windy at the same time. We left feeling clammy, sandy, and all around gross — and that doesn't even account how icky our hair felt. Despite the sand, salt, and inevitable tangles that remained in my hair even after conditioning it, this detangler was the only product able to smooth everything out and leave my hair smelling amazing. Yep, that's another pro: the scent is delicious and leaves my hair smelling fresh for up to three days.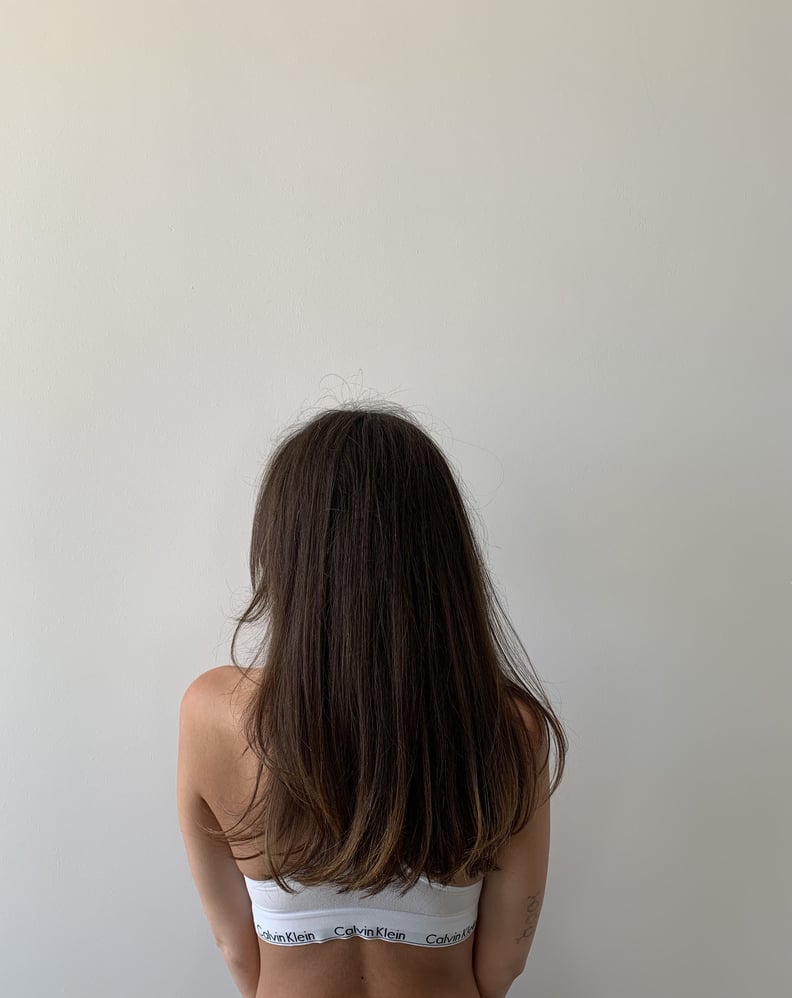 One thing I've noticed is that whether or not I choose to air-dry or blow-dry, my hair maintains a silky softness that I can usually only replicate with a laundry list of products. I've made the decision to keep this detangler at the forefront of my hair-care lineup, because I've tested the competition, and this product can't be beat. And even though the Renee of yesteryear would have gawked at spending $26 on a hair product, the Renee of today knows healthy hair is priceless.
Rating:
★★★★★