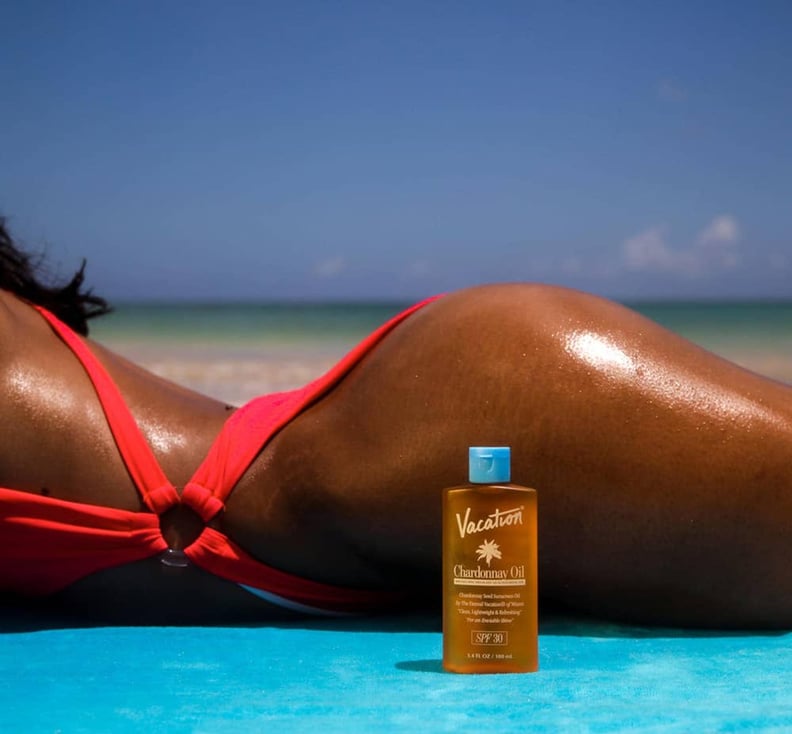 Vacation
Vacation
As POPSUGAR editors, we independently select and write about stuff we love and think you'll like too. If you buy a product we have recommended, we may receive affiliate commission, which in turn supports our work.
Your social feeds are likely already flooded with images of the nostalgic, Miami-based brand Vacation's sunscreen tubes, featuring early-'90s/mid-'80s-style fonts that, if you're like me, bring you right back to the neon printed one-pieces and Lisa Frank beach towels of the past. Everyone who has gotten their hands on the stuff can't stop gushing about the summer-in-a-bottle scent, not to mention the incredible branding they've come up with. I'm here to tell you, as a Florida native who is also a young-ish millennial (meaning I remember the '90s), the entire SPF range is incredibly on-point.
This also includes Vacation's latest launch, Chardonnay Oil SPF 30, which hit the site today — with a 1,700-person waitlist to boot. Before we get into that, let's take a moment to appreciate the attention to detail this brand has put into every aspect of the products — from the packaging to the aroma to the little freebies you'll find on their site, it's all just downright delightful. And that's especially true if you grew up in the '90s and can appreciate the commitment to bringing the era to life.
Some examples: one of the (many) QR codes on the product packaging brings you to this wonderfully early-Internet-esque site, while another scan directs you to "mystery prizes." Mine was a set of iPhone background downloads featuring disposable-photo images like a tan couple in their 40s next to a pool and a guy waterskiing behind a speedboat — they might as well have come from my parents' 1996 vacation photo album. Plus, the products get delivered to you in one of those drugstore paper pocket bags with the store name printed on the front — a very specific and, I'd say, genius touch. OK, on to the Chardonnay Oil.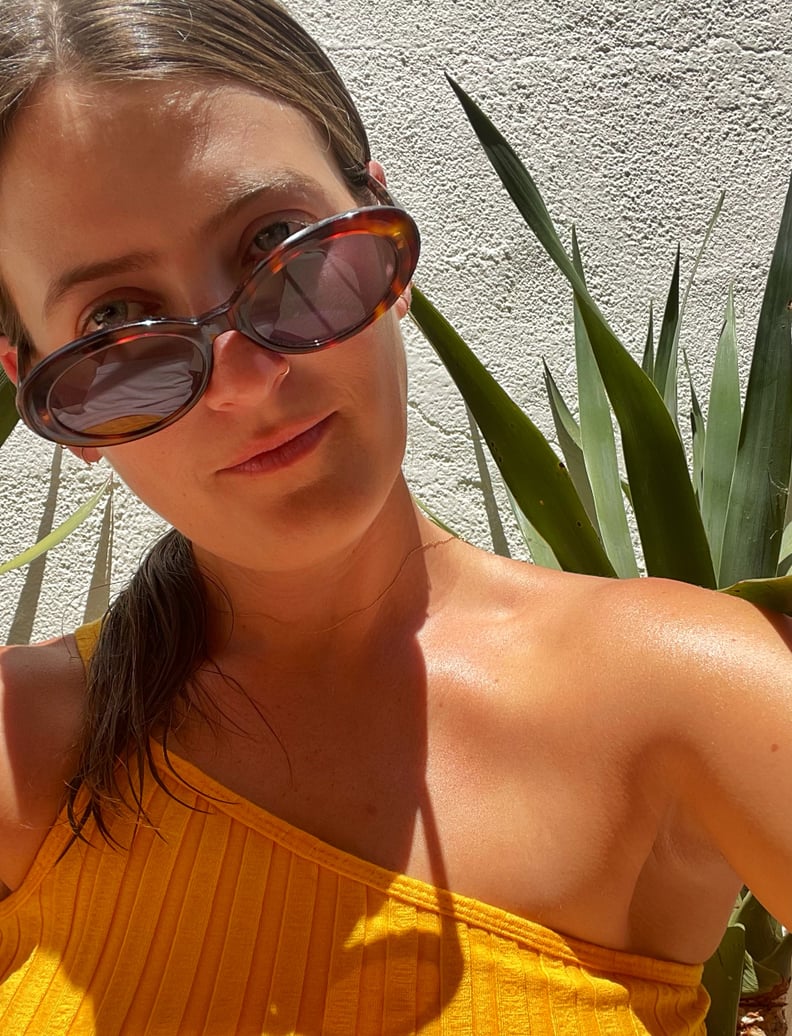 Applying the Chardonnay Oil is a full sensory experience — the scent is so wildly nostalgic, with serious notes of coconut and banana and hints of tangy chlorine, musky sweat, and salty Lycra spandex thrown in. When I slather it on, I'm instantly back on Sanibel Island, next to the hotel pool in a Limited Too tankini, hoping my tan lines get even more pronounced so I can show them off in school.
With another inhale of the glorious scent suddenly I am a glistening, bronze-bosomed Pam Anderson running in slow motion in the opening credits of Baywatch; or, probably more accurately, a mustachioed Robin Williams in The Birdcage, strutting down the South Beach strip with his white tank, gold rings, and ample chest hair. Either way, it has me channeling the whole early-'90s slick, deep-tan vibe of my childhood that I can very much get behind today.
While it certainly is an oil, meaning you'll definitely feel a more, well, oily, on your skin than if you went with a traditional cream, it massages in nicely and doesn't make me feel like I'm going to have flyaway hairs or other particles sticking to me. It's light enough to wear as an everyday sunscreen, and gives off a healthy glow that everyone wants to accentuate their summer tan. Plus, the mid-level 30 SPF makes sure you keep on bronzing without burning.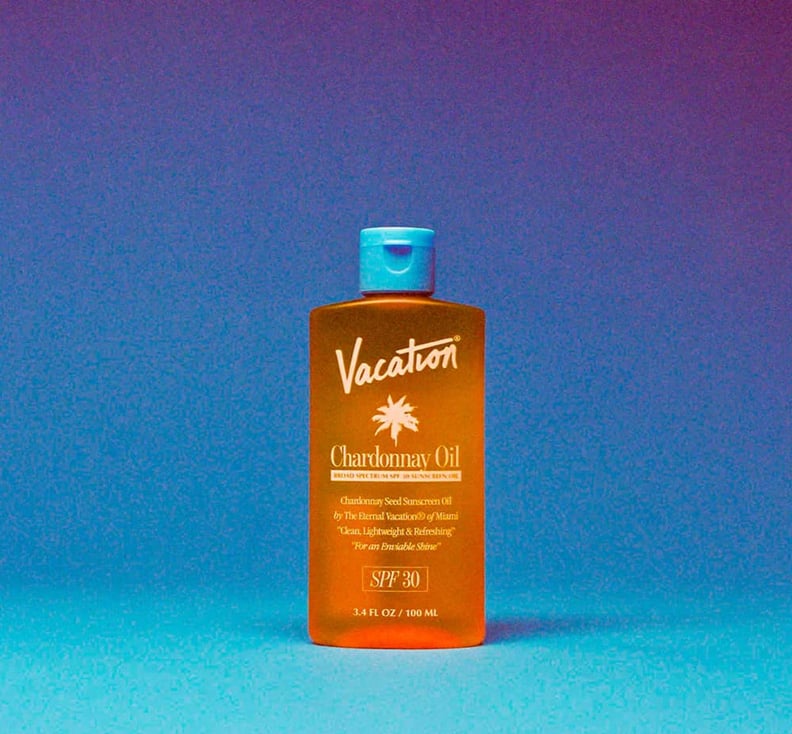 The Vacation Chardonnay Oil SPF 30 ($22) rounds out the Vacation roster nicely — and I can't wait to see what the brand comes up with next. Keeping my fingers crossed for a shimmer body spray . . .