Taraji P. Henson Shares All the Best Ingredients From Her TPH by Taraji Collection
Advertiser Content From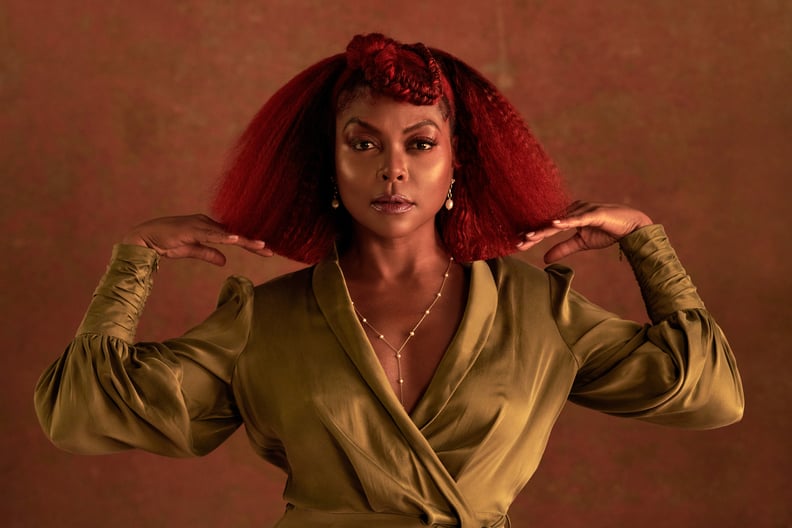 Courtesy of TPH by Taraji
Courtesy of TPH by Taraji
Every editorial product is independently selected by our editors. If you buy something through our links, we may earn commission.
For decades, women's hair and hair care have been at the forefront of beauty conversations. However, there's more to the story when it come to Black hair. Black hair, specifically Black women's hair, is a staple in Black culture, with its own rich history. From texture and styles to its consistent relevance in the pop culture zeitgeist, Black hair is the moment.
And who better to talk to about Black hair than a Black woman? For Black History Month, we spoke to Golden Globe winner Taraji P. Henson about her hair-care line, TPH by Taraji. While the collection, which is currently available in Walmart stores, can be used for all hair textures, the brand was inspired by the actress-turned-entrepreneur's history with her own hair.
"I started TPH by Taraji out of necessity," she says. "I was wearing a lot of protective styles while I was at work and needed a solution to ensure I was taking care of my hair and scalp while in braids or under a wig or weave. I didn't see anything in the marketplace, so I created it."
Even with her busy schedule — producing season two of her Emmy-nominated Facebook Watch series, "Peace of Mind with Taraji," and preparing to film the movie adaptation of "The Color Purple" (in which she plays Shug Avery) — Henson is continuing to focus on her entrepreneurial goals, including partnering with Walmart for its Black & Unlimited campaign.
"[The Black & Unlimited campaign] highlights Black founders and celebrates diverse Black individuality," Henson explains. "I wanted to partner with Walmart because Walmart is everywhere and TPH should be everywhere. Ninety percent of Americans live within 10 miles of a Walmart, and I want to make sure TPH reaches as many people as possible. [I am] looking forward to more opportunities for meaningful partnerships this year."
Get into these products from TPH by Taraji, and learn more about how this hair-care line celebrates Black excellence.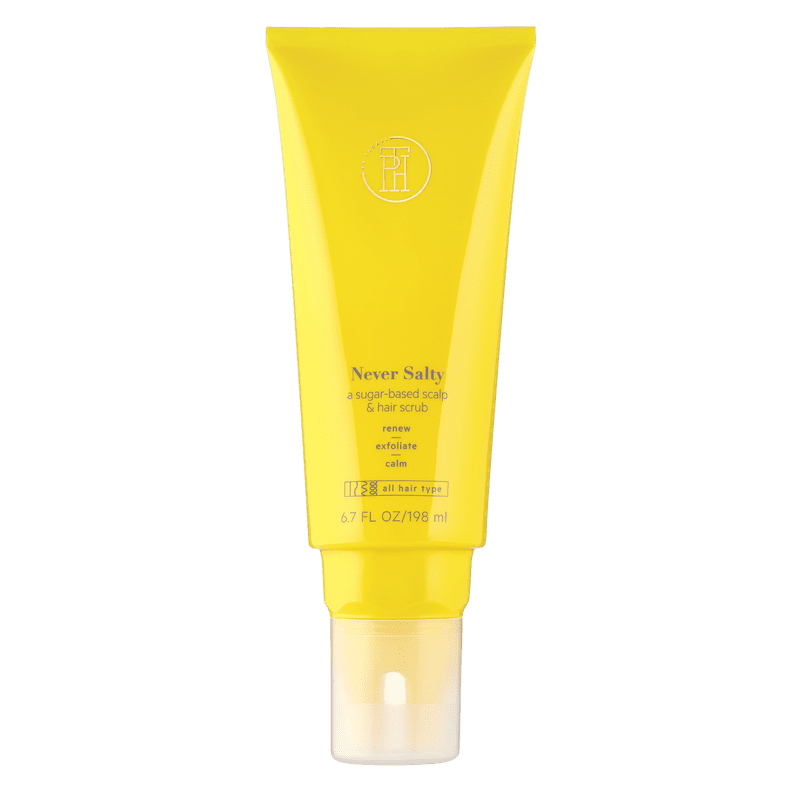 Never Salty Sugar-Based Scalp Scrub
"All of our scalp products set your scalp up for success by creating an optimal environment for healthy hair to grow. Never Salty's sugar base gently exfoliates and lifts dead skin cells and buildup from the scalp to help to promote hair growth. Apple cider vinegar cleanses and balances your scalp's pH, and peppermint oil invigorates the scalp. It also helps add body to hair follicles."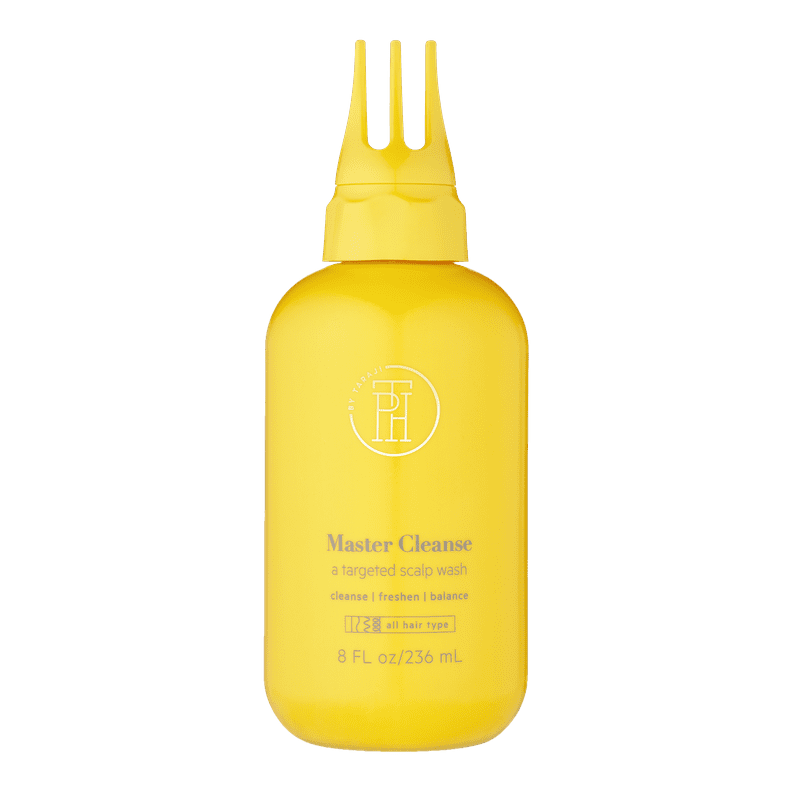 Master Cleanse Scalp Wash
"I created the tritouch applicator because I wanted a solution to directly apply products to the scalp whether your hair is braided down or natural. When my hair is in braids, the applicator allows me to get under the braid, and when my hair is out, I can deposit product directly to my scalp without wasting a drop."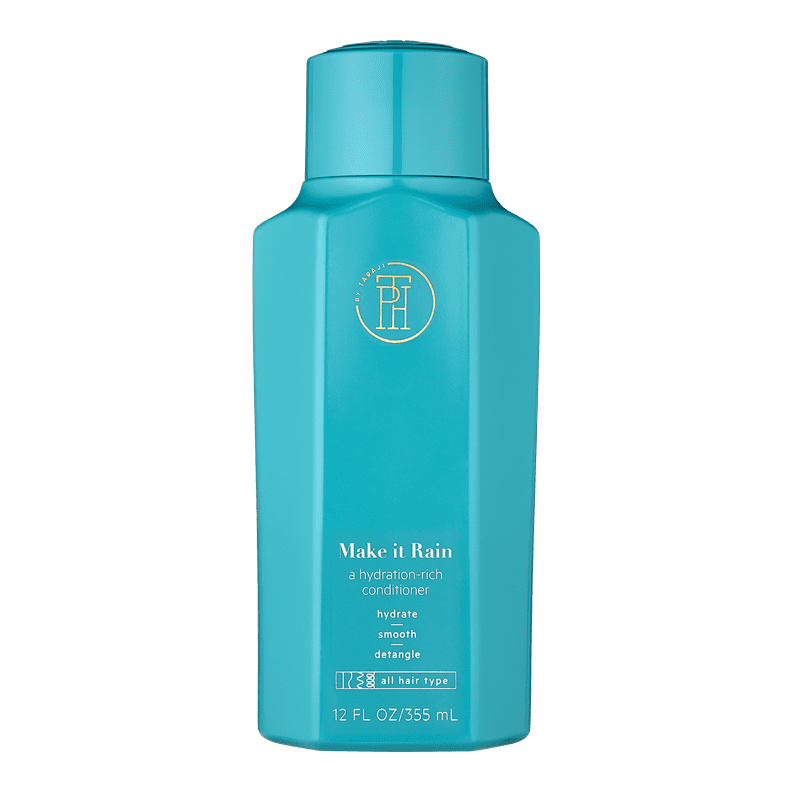 Make It Rain Hydration-Rich Conditioner
"Each ingredient plays an important role in the performance of the product, but the heavy-hitting ingredients are the quinoa and moringa oil. Quinoa helps strengthen and protect the hair, while moringa oil delivers moisture, shine, and softness to the hair, which is ideal for dry hair and a dry scalp."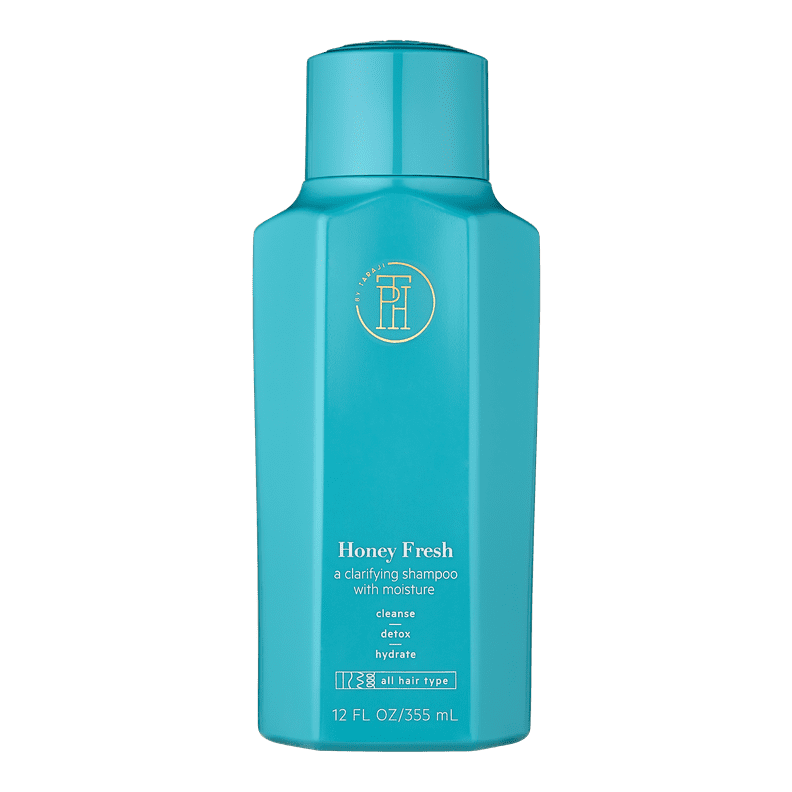 Honey Fresh Clarifying Shampoo
"I am always looking for innovative and effective ingredients to use in our products, and willow-bark extract helps soothe and exfoliate the scalp and improve moisture levels. When you are looking to clarify your hair and scalp, you want ingredients that give you a deep clean without stripping your hair of much-needed moisture."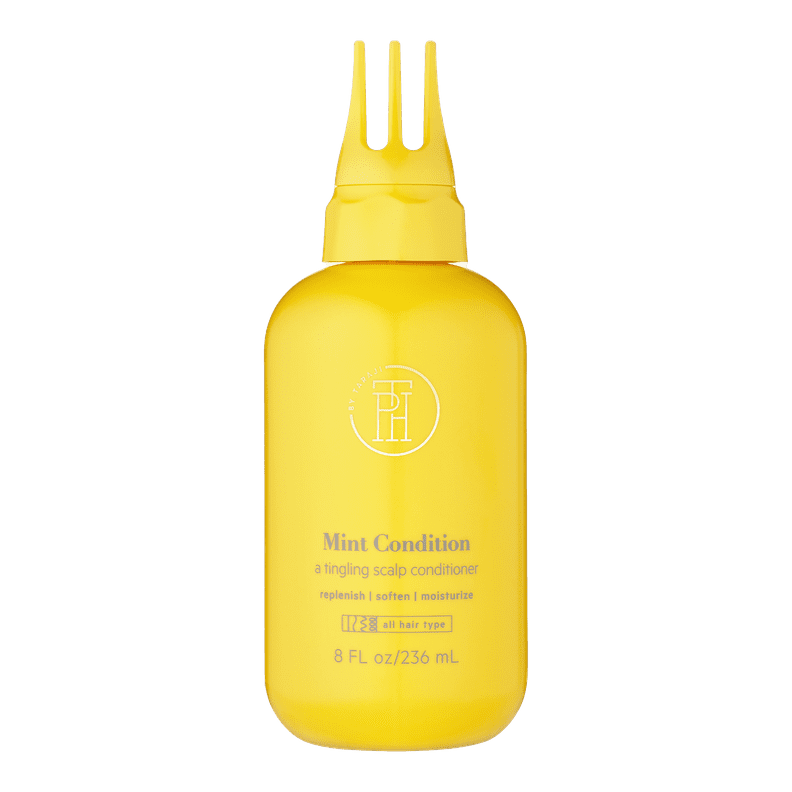 Mint Condition Scalp Conditioner
"The majority of the TPH line is vegan, cruelty-free, color safe, and free of sulfates, phthalates, parabens, and mineral oils. I listen to my consumer and know what's important to them. They want clean, efficacious products, and that's exactly what we are giving them."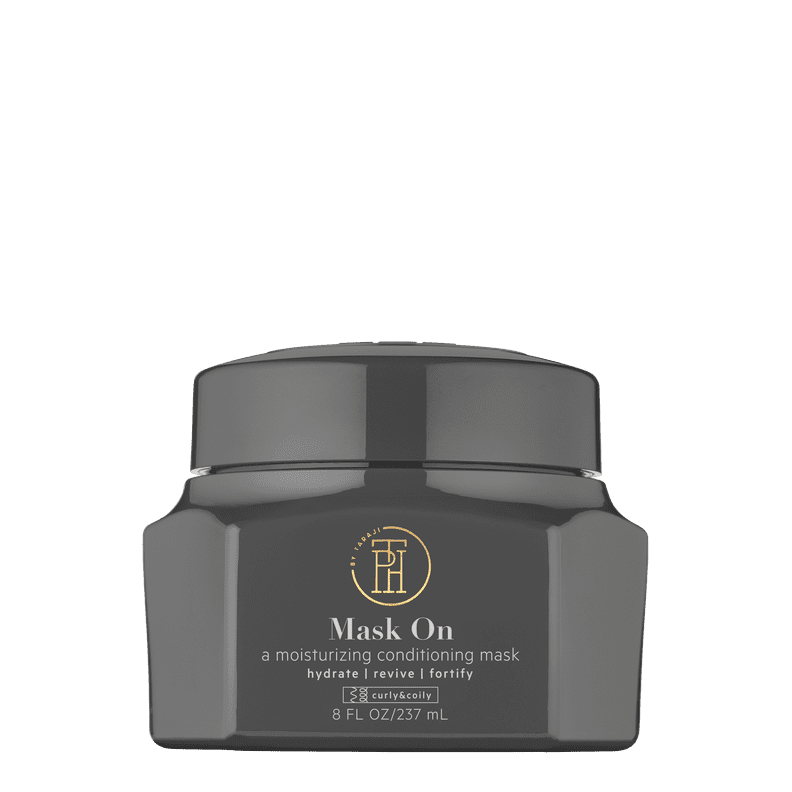 Mask On Moisturizing Conditioning Mask
"I'd recommend applying [this mask] at least once a week. Your hair will thank you. Trust me."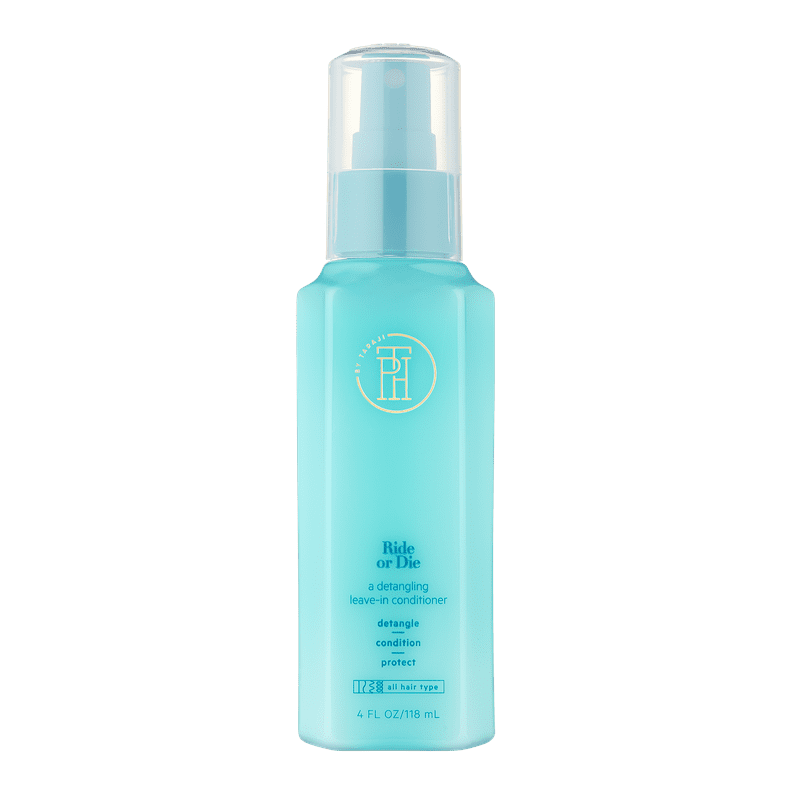 Ride or Die Detangling Leave-In Conditioner
"I have a few 'ride-or-die' friends, but the influence of the leave-in conditioner comes from my own need to have a lightweight, hydrating leave-in. The standout ingredient [here is] biotin, [which] focuses on promoting a healthy scalp. This formula also includes ginseng, which strengthens your roots, and spearmint, which stimulates the hair follicles and increases blood flow — all while having slip to help you detangle and moisturize your hair."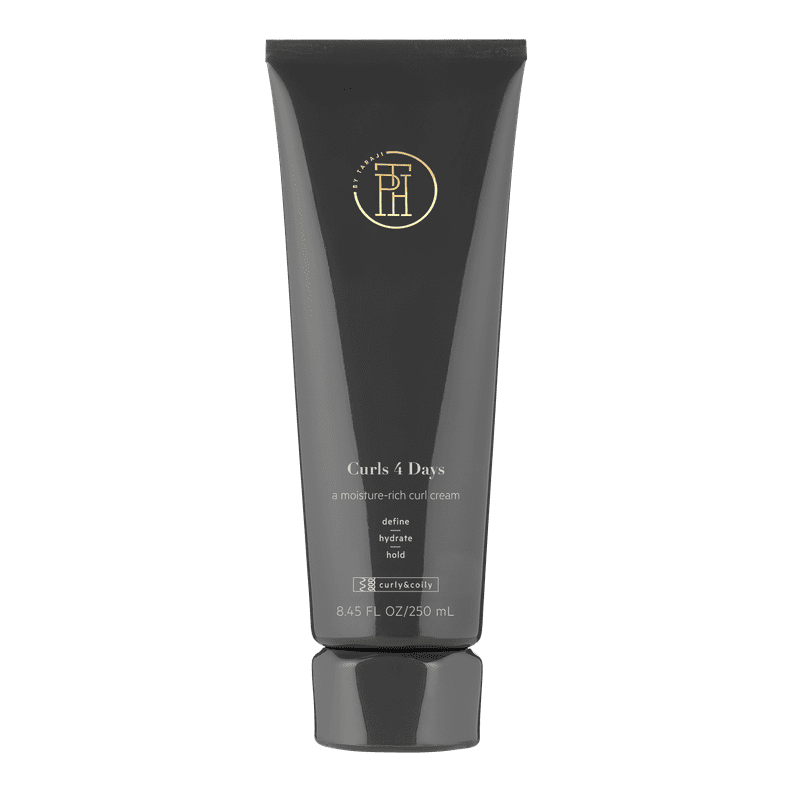 Curls 4 Days Moisturizing Curl Cream
"Curls 4 Days does it all. You can use it alone or cocktail it with Tough Cookie if you need a little extra hold. Remember: a little bit of Tough Cookie goes a long way. [Curls 4 Days] is the perfect formula that is lightweight enough for any curl type with enough moisture to quench thirsty curls. If you are ever wondering if a particular product is for you, we have the recommended hair types on the front of each package."