I Drank 64 oz of Water Every Day For 2 Weeks For Brighter Skin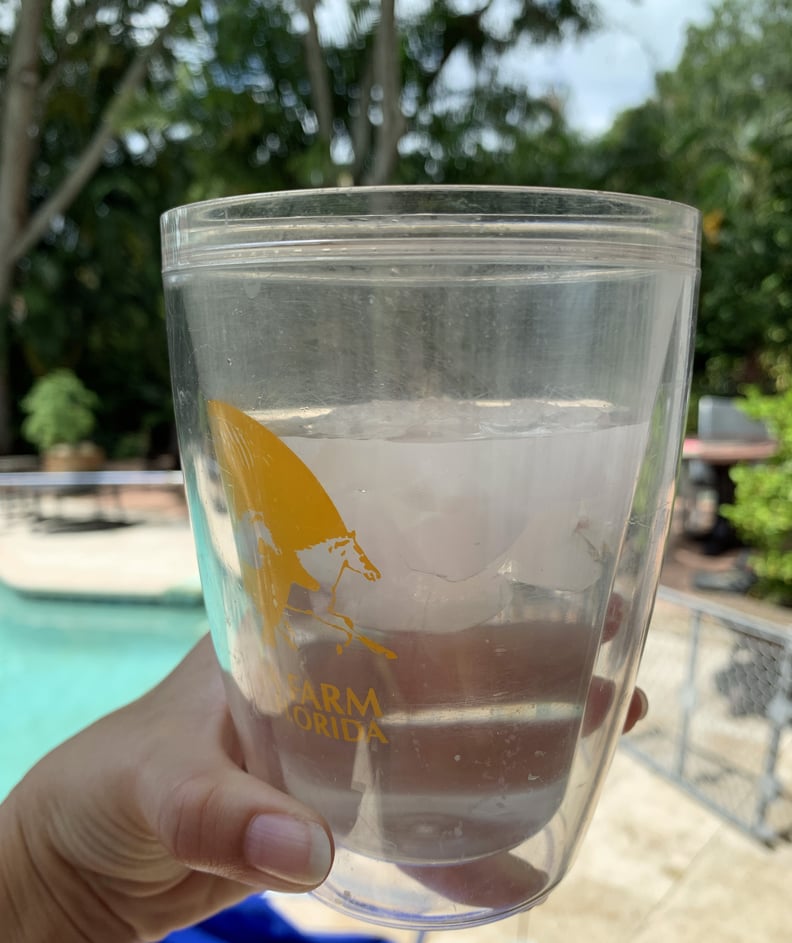 POPSUGAR Photography | Aviel Kanter
POPSUGAR Photography | Aviel Kanter
As POPSUGAR editors, we independently select and write about stuff we love and think you'll like too. If you buy a product we have recommended, we may receive affiliate commission, which in turn supports our work.
Have you ever noticed that drinking more water seems to be the go-to solution people offer for any of your everyday woes? Feeling tired? Drink more water. Want to lose weight? Drink more water. Want clear skin? Drink more water. Want to find a partner? Drink more water. (Kidding . . .) Seeing as I'm one of those people who easily can go an entire day having only taken a sip or two of the miracle liquid, I figured, why not put it to the test? Specifically, to achieve the brightest, most plump, glowing skin of my dreams.
According to the Mayo Clinic, the amount of water we need to drink per day varies person to person depending on things like exercise, environment, and overall health, but the classic 64 ounces per day (eight glasses, give or take) is a "reasonable goal." So, I decided to meet this requirement every day for 14 days to see how it would affect my skin. Not to be overly dramatic, but for all the hype around water, I was expecting Kardashian-level change in appearance. Let's just say, the results did not deliver — keep reading to find out what happened.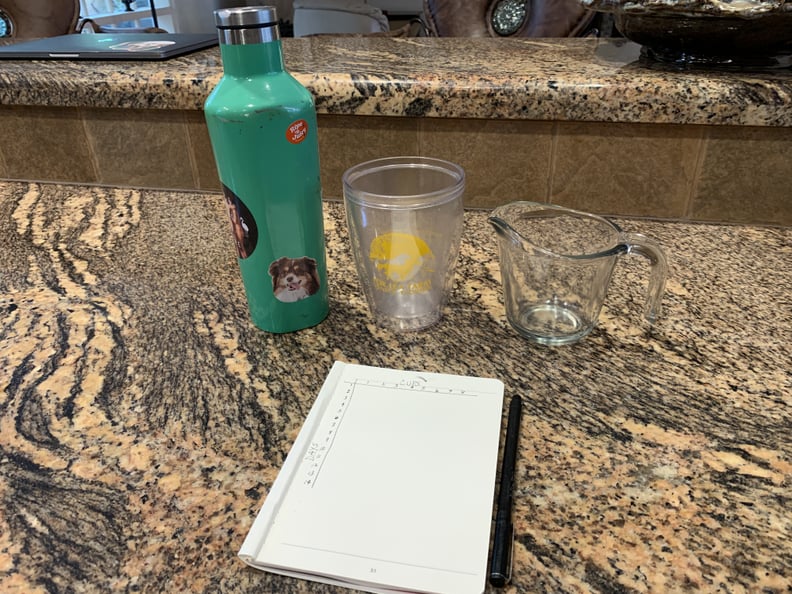 Like any good Journalist with a capital J, I began by assembling my materials: My trusty Corkcicle for any outdoor drinking, a classic Tervis Tumbler (Florida people, IYKYK) from my parents' kitchen for variety I guess, a measuring glass to make sure I was pouring accurate numbers, and a hand-written chart to track my progress.
At first I was like, "No biggie, eight glasses is nothin'!" However, around the fourth or fifth glass each day, the dread would start to kick in — and my bladder would start to get fussy. I've literally never peed so much in my life as in these past 14 days. To be honest, it was rather uncomfortable — and the payoff turned out to be pretty insubstantial.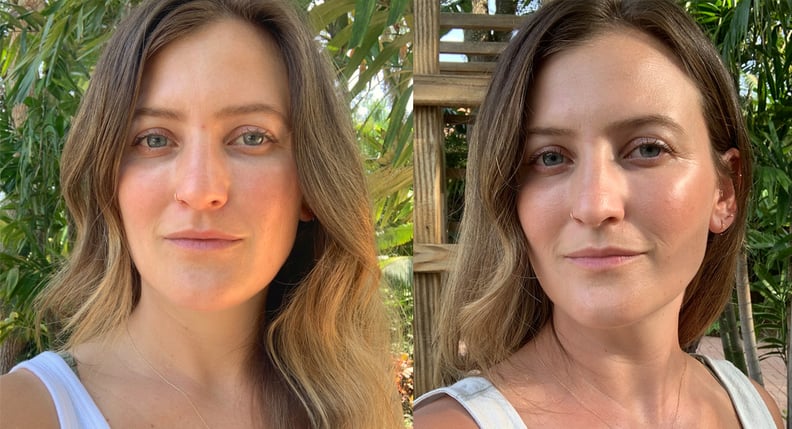 Day 1 and Day 14
As you can see, I'm basically the same on day 14 as I was when this all started. Sure, my lips are a little less chapped and I'm a little less headache-y at the end of the day, but nowhere do I see evidence of significant skin plump-age. I wanted answers, so I turned to celebrity esthetician and all-around skin genius Renée Rouleau to find out WTF happened.
"Water will hydrate the cells inside the body, but to expect it to reach the outside layers of the skin (known as the epidermis), is just not possible."
"I think because water is so tied to 'hydration' that people think, naturally when you hydrate, it should hydrate everywhere," said Rouleau. However, "water will run through the intestines, get absorbed into your bloodstream, and then get filtered out by the kidneys. It will hydrate the cells inside the body, but to expect it to reach the outside layers of the skin (known as the epidermis), is just not possible." While you still need to drink water in order to live, it's, in fact, the least efficient way to hydrate the skin. Who knew?!
So what will work to hydrate skin that feels dry? Rouleau has some tips. First, leave a hydrating toner damp on the skin before applying a serum or moisturizer. "If you are looking to hydrate the skin, an alcohol-free toner should be your go-to product," she said. "After cleansing, wipe a hydrating toner over the skin and leave it damp. When immediately followed with a serum or moisturizer for your skin type, the water and humectant properties of the toner will saturate the skin cells with much-needed hydration. The skin is left feeling moist and dewy—immediately." Rouleau also noted that if you're looking for a hydrating toner, you should stay away from products that contain SD alcohol 40, denatured alcohol, or exfoliating acids.
Second, Rouleau said to add a serum underneath your moisturizer. "To take your hydration to another level, I highly suggest you consider adding a serum for your skin type underneath your moisturizer," she said. "While it's an added step, it will take all of 10 seconds to apply it to your face but can dramatically improve the hydration levels in your skin." Look for a serum that contains humectant-based ingredients. Think: hyaluronic acid, sodium hyaluronate, sodium PCA, glycerin, trehalose, algae extract, and panthenol.
Finally, use a gel-based mask instead of a clay mask. "For the purpose of delivering water-based hydration to the skin, a gel mask can dramatically replenish thirsty cells," said Rouleau. "Since gels naturally have a lower temperature, they feel very cooling on the skin. This is especially helpful for soothing all types of redness, especially during the summer. You can use a gel mask as often as every night after cleansing and before you proceed with your hydrating toner, serum, and moisturizer."
When looking for hydrating products in general, Rouleau said, "The focus needs to be about putting water back in the skin not oil. Hyaluronic acid, sodium hyaluronate, and sodium PCA are all great ingredients to drench thirsty skin cells and restore them to a healthier state. You can find these in water-based products like serums, alcohol-free toners, gel masks, and sheet masks."
Because we would never leave you hanging, keep scrolling for hydrating products that will actually deliver the results your skin is craving.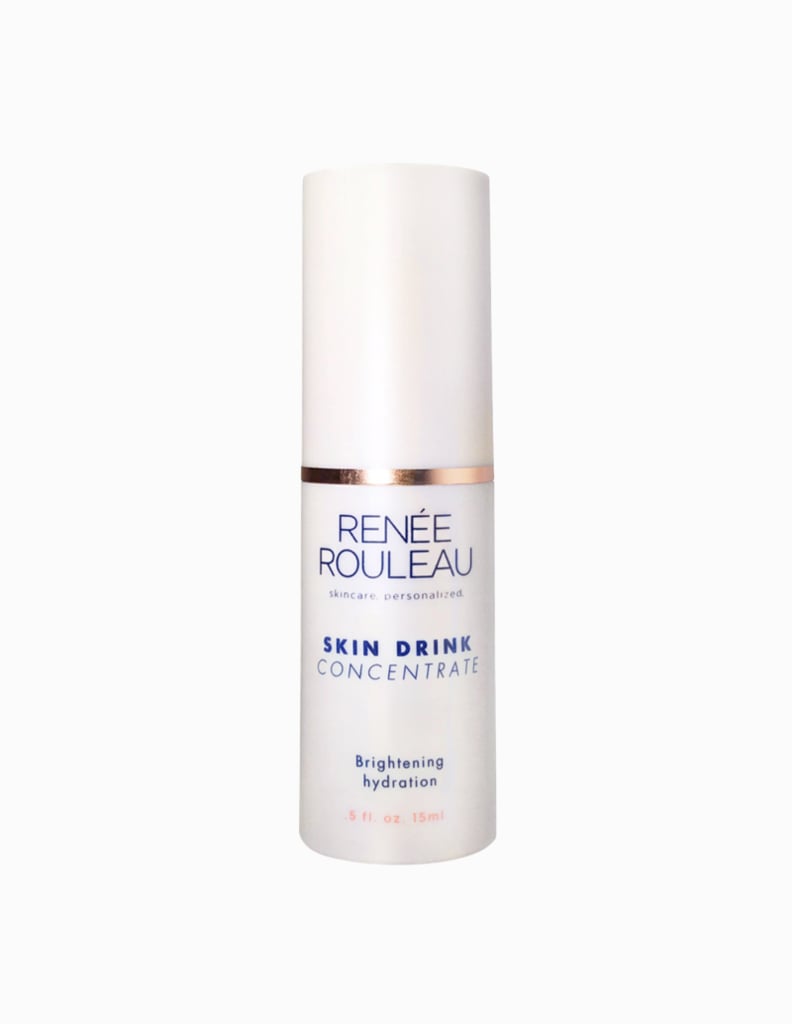 Renée Rouleau Skin Drink Concentrate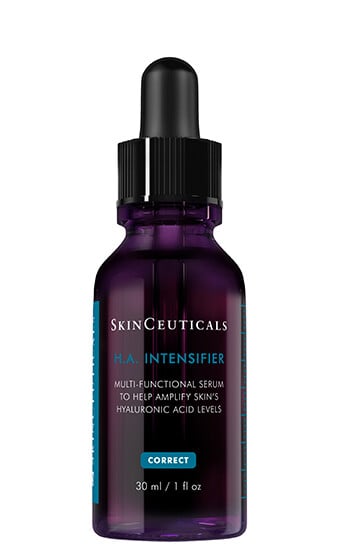 SkinCeuticals Hyaluronic Acid Intensifier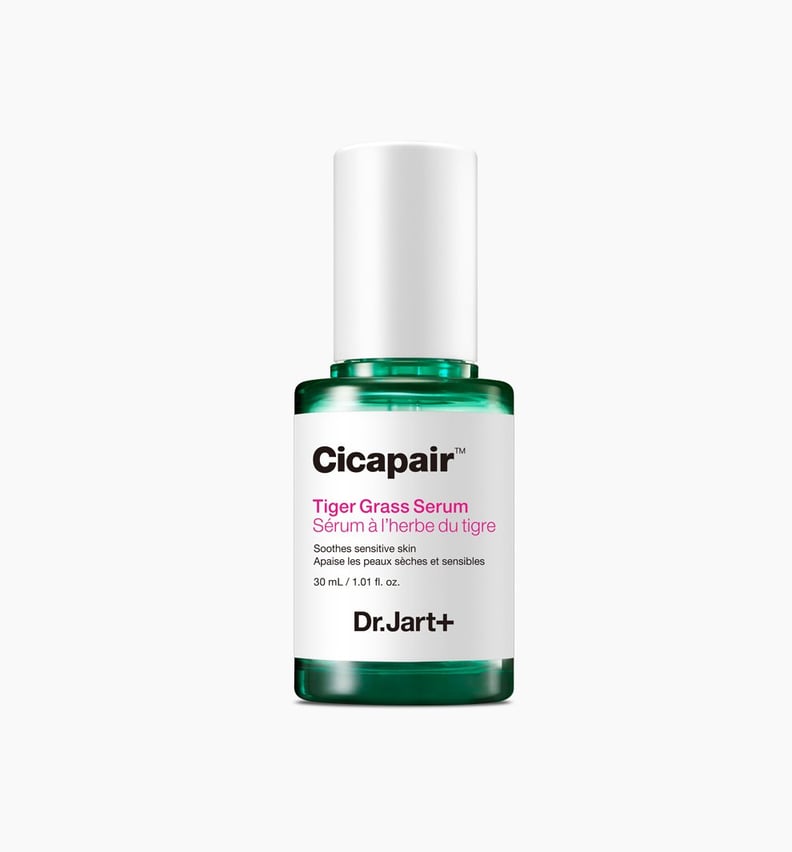 DR. JART+ Cicapair™ Tiger Grass Serum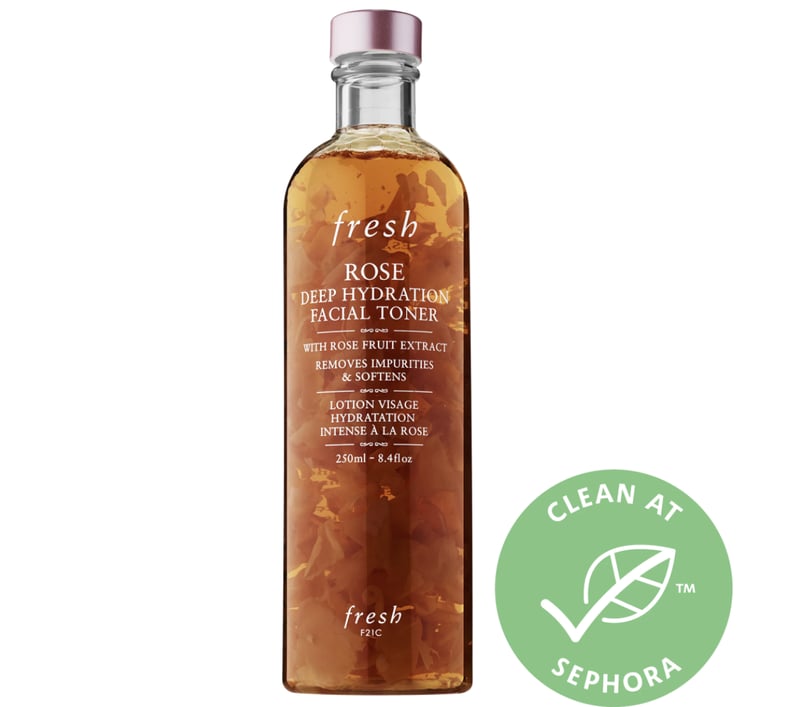 Fresh Rose & Hyaluronic Acid Deep Hydration Toner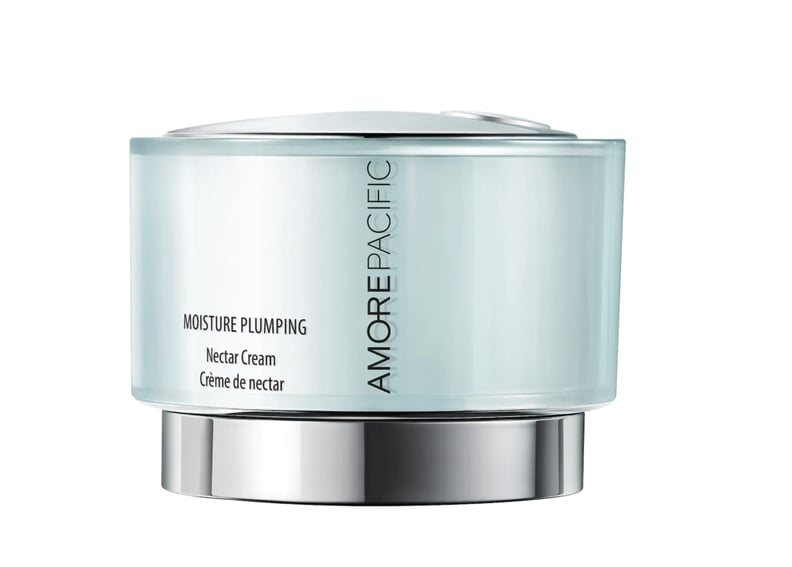 AMOREPACIFIC Moisture Plumping Nectar Cream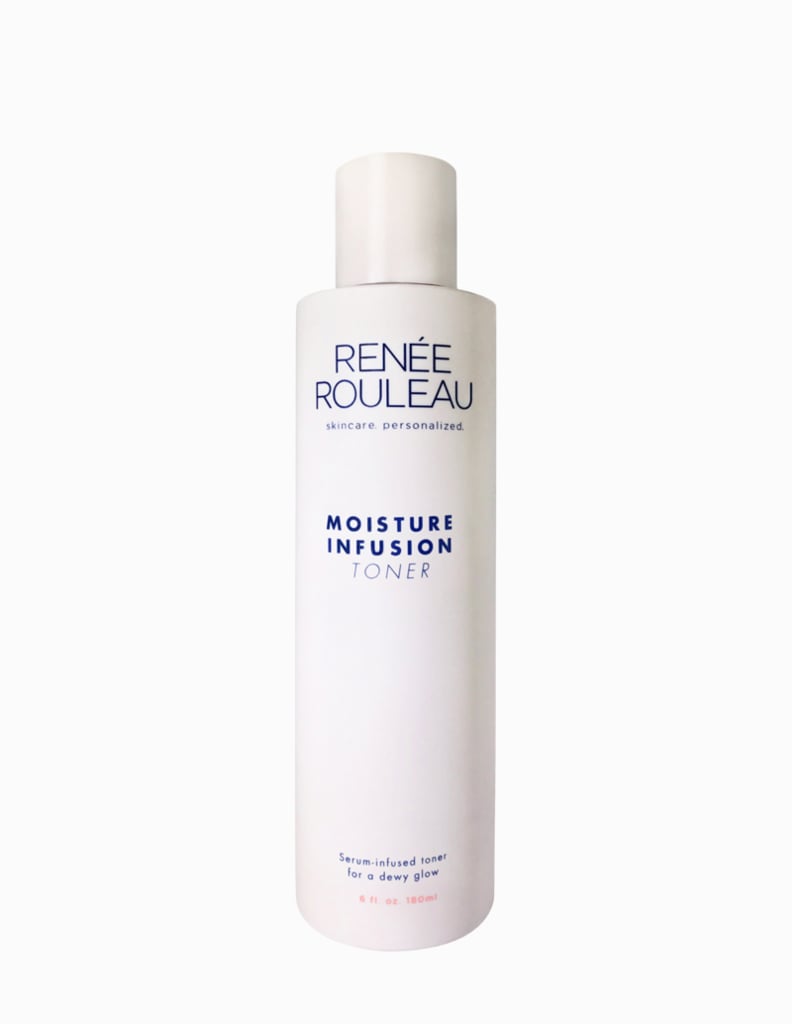 Renée Rouleau Moisture Infusion Toner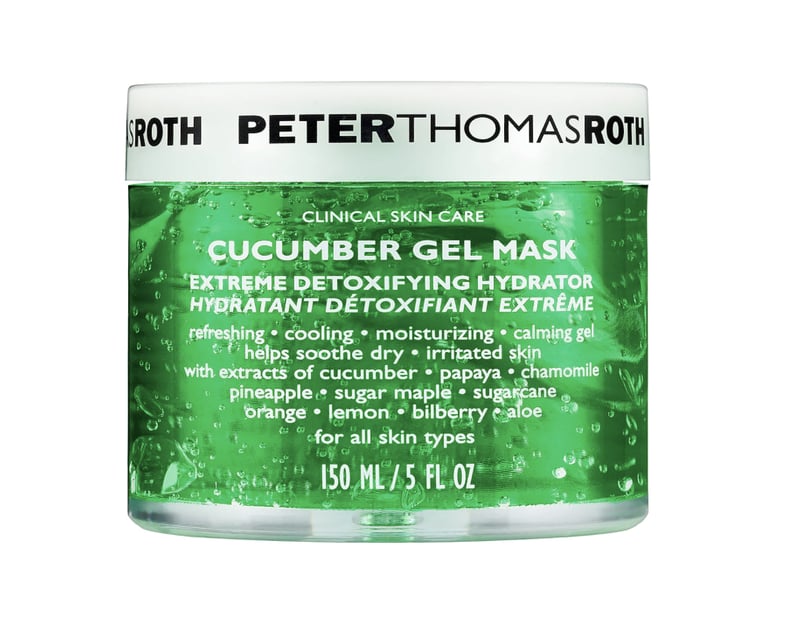 Peter Thomas Roth Cucumber Gel Mask Extreme Detoxifying Hydrator
LANEIGE Water Sleeping Mask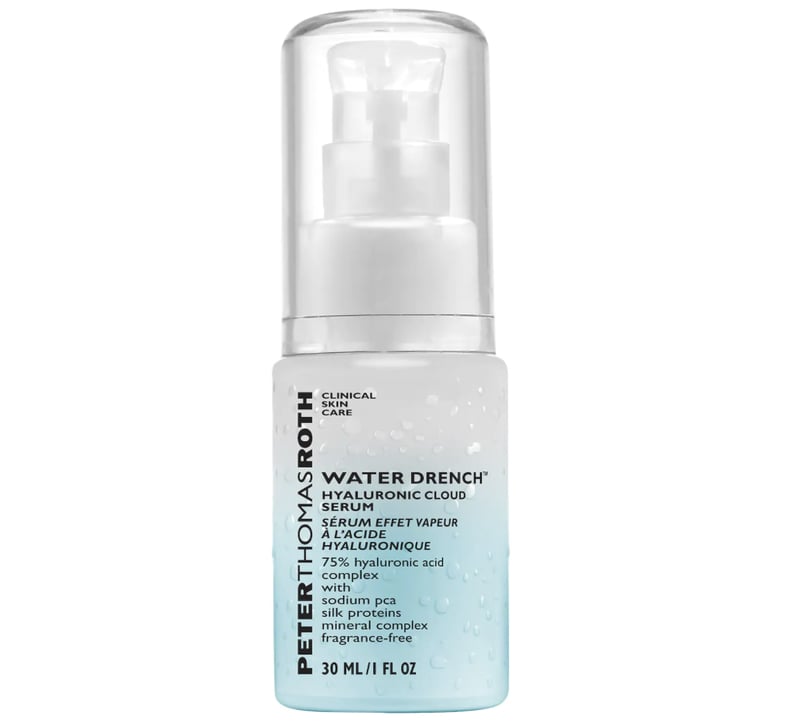 Peter Thomas Roth Water Drench Hyaluronic Cloud Serum