As more states begin to reopen and resume business amid the COVID-19 pandemic, now is a good time to start thinking about how the spread of the novel coronavirus is going to impact the way we seek out everyday beauty treatments. A handful of governors around the country have already given facilities like hair and nail salons the green light to reopen with restrictions in place that include time limits on certain beauty treatments, face mask requirements, reduced occupancy rules, and a temporary hold on walk-in appointments.
With that said, there are some businesses that have yet to continue serving customers, and if you're specifically wondering where spas fit into this, we spoke to some industry insiders to get more info on what you can expect at your next massage or facial appointment. Keep reading.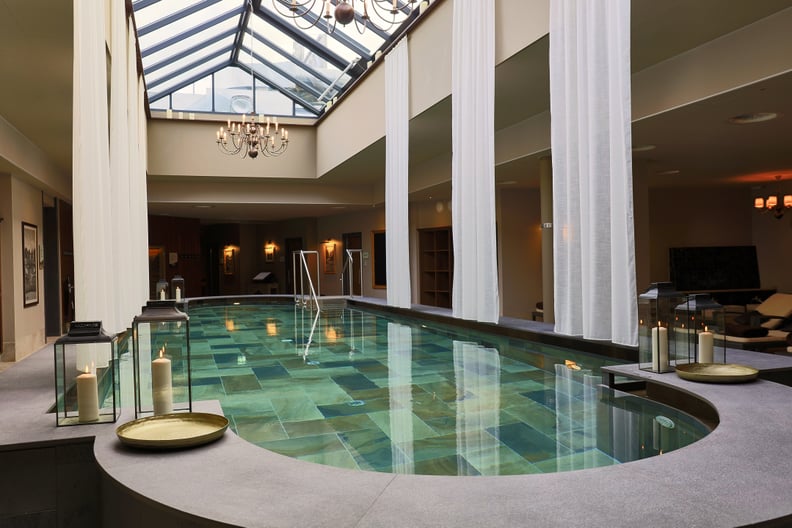 Will Social Distancing Continue at Spas?
It's likely. In the same way that some hair salons are only allowed to serve a certain number of customers at a time, spas may also begin operating with fewer customers for the next few months until it's safer to operate at normal capacity.
"To minimize the risk of exposure, we may begin to see the elimination of waiting areas, reduction of the number of workstations, fewer appointments, and other steps taken to distance clients from staff and each other," Jeff Alford, President and CEO of the Cosmetics Brands of North America (CBON) stated in a release.
Additionally, some spas may see a change in their intake processes. "The industry leaders are all putting out guidance on how to reopen," Glenn Hogle, president of Spa Revolutions told POPSUGAR. "In the reception areas, [people won't be] allowed to gather. They'll be served one at a time, and other people will have to wait outside."
Temperature checks upon entry may also be introduced, and some people might have to agree to sign a form stating whether or not they've recently been sick, though that's dependent on what state you live in.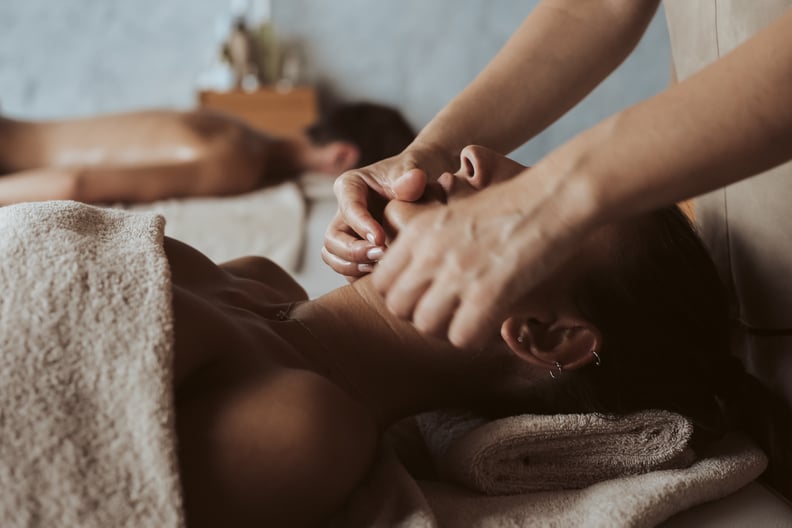 How Will Spa Treatments Change?
According to the Alford, every service may now require different solutions in terms of keeping customers and employees safe, like technicians working behind 'sneeze guards,' hairdressers no longer offering blow-dries, massage therapists wearing gloves, and aestheticians wearing face shields. "There won't a be a one-stop solution as each salon and spa will need to address their own levels of risk to take appropriate action."
Hogle also said that, while there's always been a heavy focus on sanitation in spas, the environment at the moment is "hypersanitary," and some locations might even cut back on what kinds of products and services they offer. "All products must be sanitary, easy to sanitize, or disposed of," he said.
Hot-stone massage treatments in particular might be trickier to navigate, according to Spa Revolutions's vice president of development and design, Kristin Sartore. "With hot stones being porous, it makes it very difficult to clean," she said. "And they're also heated with a roaster that would need to be sanitized as well. It's a breeding ground for bacteria."
With that in mind, Sartore mentions that the guidelines for how these treatments should be offered will become a lot more strict, and a handful of spa locations have already begun using nonporous stones that only have to be wiped down and cleaned with disinfectant in between customers.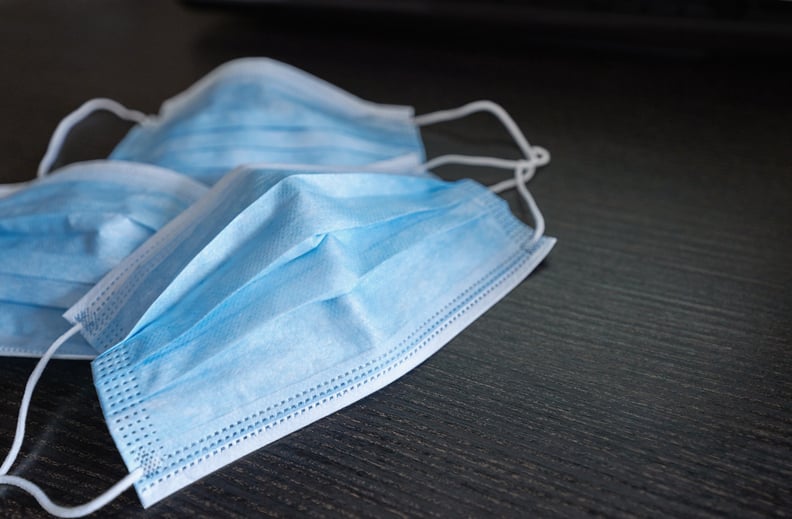 Will Customers Be Required to Wear Masks at the Spa?
Considering recommendations from the Center for Disease Control and Prevention, this is also likely for all treatments other than facials. Wearing masks and face coverings can help slow the spread of germs, so it's possible that customers will be given masks upon entry if they don't bring their own.
POPSUGAR aims to give you the most accurate and up-to-date information about the novel coronavirus, but details and recommendations about this pandemic may have changed since publication. For the latest information on COVID-19, please check out resources from the WHO, the CDC, and local public health departments.