The Business of Being Patrick Starrr Is a Lot More Complex Than You Think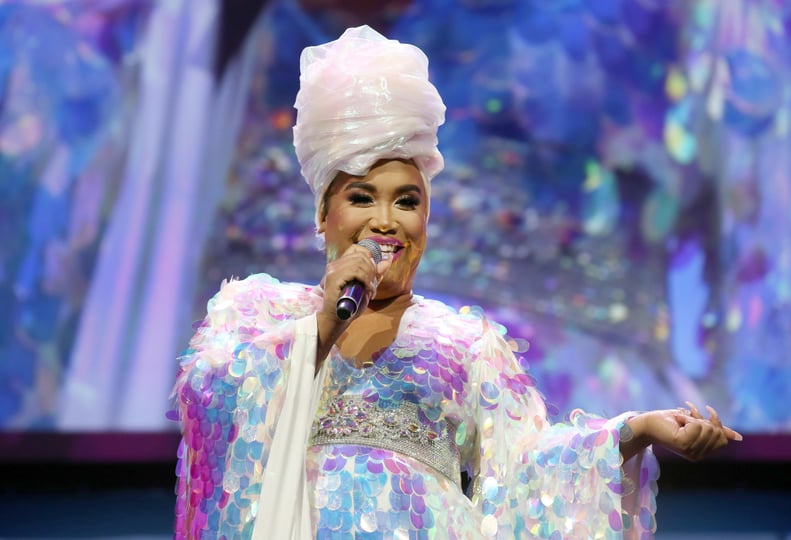 Phillip Faraone/Getty Images for NYX Professional Makeup
Phillip Faraone/Getty Images for NYX Professional Makeup
Patrick Starrr does things differently.
For starters, you won't catch him participating in internet catfights. (Although, an occasional subtweet isn't out of the question.) He's not hawking out his name to every brand on the planet. And in a beauty industry with a culture that thrives on what's happening now, how to be relevant at this moment, and who's hanging with who, Starrr is focused on the big picture: the future of his career.
Starrr, originally born Patrick Simondac, 28, is an Orlando, FL, native, Filipino-American, and one of the biggest beauty content creators in the industry, known as one of the first "men in makeup" on YouTube. While many influencers of his tenure — he's been filming beauty tutorials since 2013 — might be growing more quickly, his goal isn't to win the influencer rat race. It's to outlive it.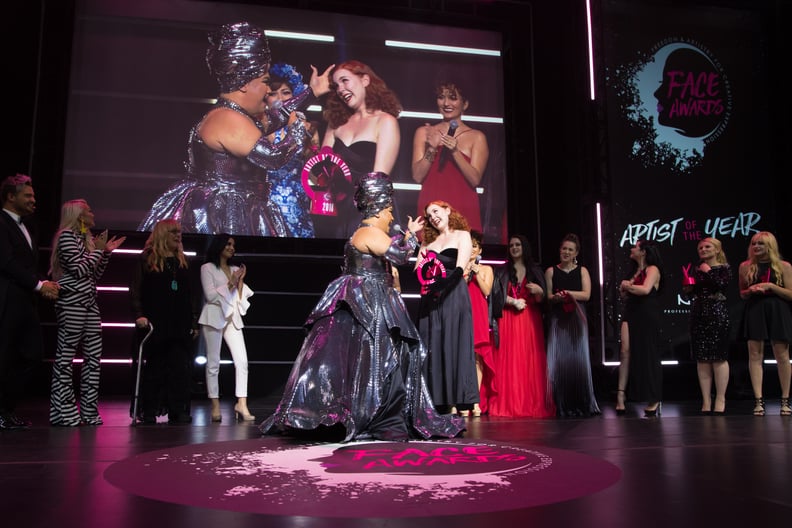 Feeding His Hunger For More
Starrr has a lot on his plate, especially now. It's Aug. 25, and I'm following him as he hosts NYX Professional Makeup's Face Awards and preps to release his second single, "Don't," in conjunction with a huge cosmetics launch (more on that later). He recently returned from a trip to France with Benefit Cosmetics, executive-produces E!'s Snapchat show Face Forward, has started his own influencer management company called the Beauty Coop, and is about to embark on a "major" New York Fashion Week moment. And, of course, he's filming his own content.
All projects are intentional. When it comes to aligning with a job or a brand, Starrr likens it to having children. "It's almost like being a mom — you have to pick and choose," he says. "There's only one of you and each project is like a kid. So do I go to his basketball game or do I go to my daughter's ballet performance? How about my other kid's piano recital? It's a matter of just delegating properly and choosing. There's only so much we can do, but I'll do as much as I can within reason, if it makes sense."
"Within reason" for Starrr, however, often means doing more than one person typically takes on. "The team is always like, 'You're doing way too much. You're biting more off than you can chew,'" says Starrr. "I'm like, 'Well, I'm a hungry girl. I love chewing. Let's just chew through this.'"
Fabian Quinonez, his executive producer, echoes this sentiment: "He doesn't sleep and continuously works. He believes in me and has embedded the mentality that 'life opens up when you do.'"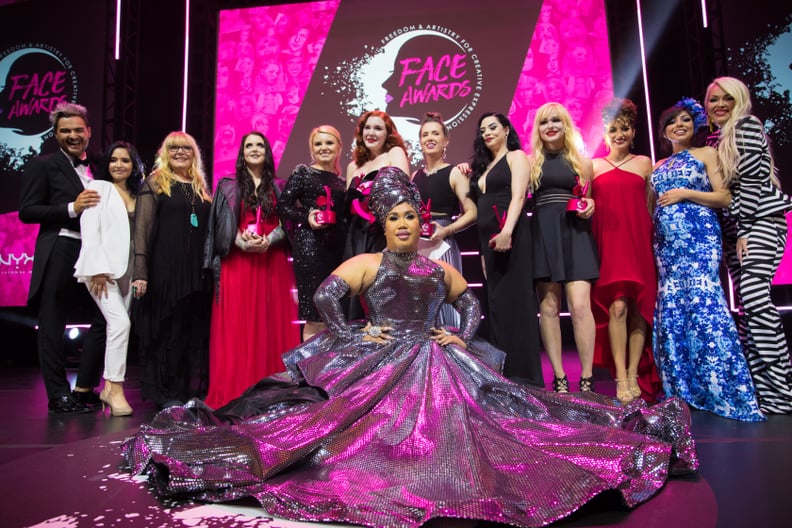 Empowering the Masses
This joie de vivre Starrr emanates — and his maternal instinct — is perhaps why he was selected to return as host of the NYX Face Awards. The competition, which is celebrating its seventh year, narrows down contestants through a series of makeup challenges and sends the top six finalists — all fan voted — to Los Angeles to compete in the final challenge: creating a video with a pro team based on the theme of the live show. The person who delivers on the best artistry, technique, and storytelling wins.
Starrr first competed in the competition in 2015. "It's another Cinderella moment for me," he says. "This is like the Olympics or American Idol of makeup. I was in the top six. Although I didn't win, I'm hosting it now for the second year in a row. It's a passion of mine, and same goes for other red carpets and brand deals. If I have a passion and it resonates with me, it'll resonate with my followers to be inspired to reach for the same goals."
This year's theme was No Filter; the contestants were asked to create a final video embodying the importance of living life authentically. Like past years, the competition is rigorous and demanding, albeit fun and exciting, and transpires during a short period of time. For some of these contestants, they've never traveled on a plane.
That's where Starrr comes in: as the trusted host and confidant. With a million-dollar smile, a rub on the back, and signature Starrr charm, he's able to disarm the contestants while interviewing them on stage, as well as the audience. He plays with both his femininity and masculinity, often alternating between a flutter of the lashes and a deep, booming baritone. What could be a superficial beauty competition is infused with purpose, partly because of the theme but also because of Starrr. "This community should be about lifting each other up and self-expression," he says to the crowd with vigor. Their reactions are that of agreement and giddiness.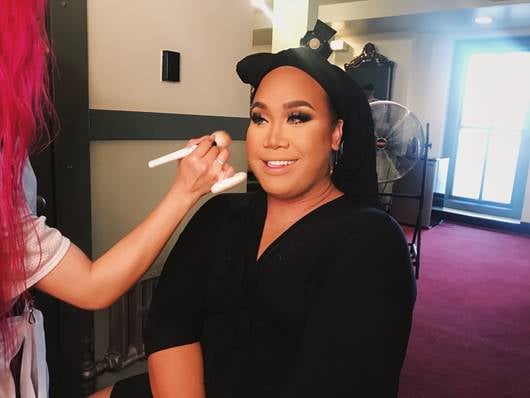 Avoiding Internet Catfights
The state of the YouTube community is ridden with controversy right now, and everyone from fans to influencers to otherwise-unbothered publications is talking about it. There are the reports that top influencers are getting paid upwards of $85K for a negative review of a competing brand's product without disclosing the ad. Several industry dynamos are bleeding followers after fans uncovered racist tweets, with three of them collectively losing nearly 1 million subscribers within a month. The industry drama has hit mainstream interest, and it seems as if every major beauty YouTuber needs a controversy to cross over.
Not Starrr.
He hasn't publicly commented on anything regarding the controversies around the people he once called his friends. After Manny Gutierrez (Manny MUA) posted a video about why the two are no longer close, Starrr simply tweeted, "Now you know."
When I ask him about it backstage before the Face Awards, he has but one thing to say.
"I talked to a good old friend of mine — Norvina, Anastasia's daughter — and she told me about the term 'fair-weathered friends.' [Editor's note: Anastasia Soare is the founder of Anastasia Beverly Hills.] I was like, 'What's that?' She goes, 'You know . . . they go where the weather is fair. Wherever the sun shines, they go where the people sparkle or whatever is convenient for them.' I'm not talking about anyone . . ." he says with a smirk. "Sometimes, you can get jaded if you don't have the right people around you."
The "right" people he's referring to include his entire team of friends and family from Florida. His brother, Peter Simondac, acts as his director. He met his executive producer, Quinonez, originally in Orlando at Pulse nightclub and through working on beauty-related projects together. He eventually hired him to produce a series for his channel. He also works with two assistants, a PR team, and his manager. When he travels on trips with brands, he brings Simondac and Quinonez, at the very least.
Starrr feels it's his duty to stay focused and not fall into the click-bait, drama-filled spiral that is omnipresent online. "For me, being a minority, I feel there's not a lot of representation out there. Being plus-sized, gay, brown, a male in beauty — I don't want to mess it up for people who resonate with a person like myself. I've had to decompress and take a digital detox. I've had to step away and just focus on why I started."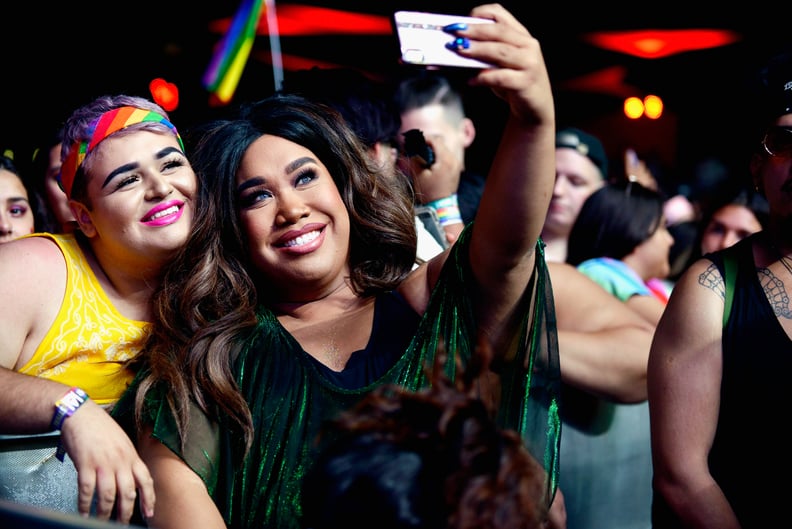 Growing on His Terms
Starrr's social media footprint and reputation are almost scratch-free. When it comes to intentionally stirring the pot, though, he suggests that's not his bag.
"I'm not growing at light-speed ahead," says Starrr. "[But] I'm able to build a relationship and following without having scandal or drama. I'm able to develop quality content that's evergreen, that I can look back on and be proud of."
The effort has paid off. Starrr currently touts 8 million subscribers and followers on YouTube and Instagram combined. Google Social Blade, an analysis tool that measures influence for several platforms, estimates his monthly earnings can range, currently, as high as $29K per 7 million views a month on his channel. He amasses, on average, 80K new subscribers a month. This is largely part of his strategy. He doesn't align himself with every brand that reaches out; it goes back to authenticity. This also translates to his social strategy: he's not posting just to post. Instagram advises posting more is better when it comes to building a following, but for Starrr, it's more of a way to connect with fans.
"A social platform is like an animal," he says. "You have Instagram, Snapchat, YouTube. You've gotta feed the animals. If you go to the zoo and the animal is sleeping, the audience is bored, and they don't want to go back to the zoo or that exhibit. But I'm only the zookeeper."
As far as posting, it's become routine now. "It's not goal-oriented. That's the job: you gotta clock in. You take your lunch. You do your work."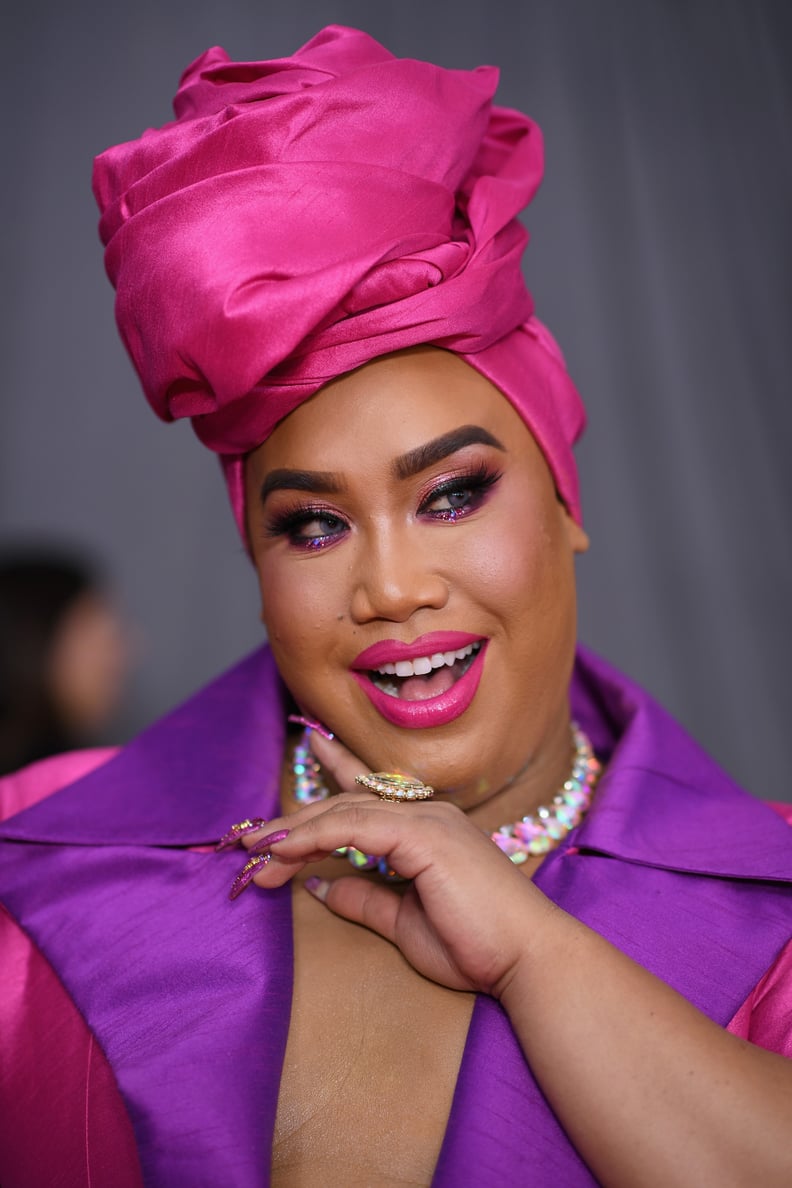 Building His Network — and Net Worth
A big facet of Starrr's career is collaborating not just with brands but also with other content creators, and he's done a solid job of making them worthwhile. Many influencers use collaborations as a way to grow their channels quickly, but while they're working with other YouTubers whose fans are already subscribed to both channels, which can be beneficial for fanfare but can come off as cliquey. Starrr legitimizes his makeup skills by transforming mainstream celebrities. Katy Perry, Kim Kardashian West, Kris Jenner, Maddie Ziegler, Shay Mitchell, Madelaine Petsch, Keke Palmer, Jessie J, and Ashley Tisdale: they've all sat in his chair.
This helps with his credibility and exposure and has successfully grown his channel. When his video dolling up Kardashian West — a household name no matter the demographic — went live, his subscriber count skyrocketed for the day, amassing over 57K new subscribers in 24 hours. (He typically averages around 2,500 new subscribers a day.) Similarly, when his video with teen dance queen Maddie Ziegler went live, he saw another massive spike. Their video together has 5.7 million views to date.
Given the judge with the loudest screams at the Face Awards was Oscar Award-winning Ve Neill, it's clear the community craves authority and credibility in addition to personality. Starrr, a self-taught artist who was notoriously told to remove his makeup one day while working at a MAC Cosmetics in Florida, marries both.
This is all paying off for him. His collaboration with MAC Cosmetics — full circle, right? — is rumored to be the second-biggest deal in the brand's history, behind Rihanna's. (Requests for confirmation from MAC were not returned.) Google Social Blade estimates he could receive $280K a year simply from YouTube views, excluding sponsorships. He's taking on more hosting opportunities like the Face Awards and the American Influencer Awards, which come with major paychecks.
"The ultimate career goal is to be a mogul in all aspects," says Starrr. "If I touch base on different genres, the leverage of visibility and credibility is there. And accountability will resonate with a larger audience beyond YouTube. If I can just continue to branch out of my realm and just try it, then why the hell not?"
Paying It Forward
Starrr has a lot more to give back to up-and-coming artists. After meeting a few microinfluencers at Benefit Cosmetics's Brow Camp, at which he was a judge, he took on a handful of them to help guide their career paths. "As an entrepreneur, the value in the industry has been really important to me," he says. "When I was a makeup artist, I was always concerned about the economics. I was like, 'How much shall we charge?' or 'How much do you actually deliver for that cost?' In my career, it's hitting me: I've done so much. I've been on television. I've been on red carpets. I've had this immense, massive campaign. I've done everything one can wish or want as a beauty creator. And for me, to pass on this expertise, this intel, this knowledge to someone that's upcoming, and protect them at the same time, that's what I love."
Thus, the Beauty Coop was born, and it all goes back to Starrr's maternal instincts. "I call it the Beauty Coop because I'm like the mother hen. I think it's a stupid analogy, but it makes sense: if my clients are laying eggs — good eggs, not scandalous eggs — then I can take the eggs to the farmers market and pitch them to brands and say, 'Hey, look! My chicken, Zack or Cole, laid five eggs. They're great Instagram posts, and they're viral.' I told them that if you're not laying eggs, then you're out."
Starrr has money where his mouth is. After meeting creator Zackary Vang, he brought him on as a client and set him up with filming equipment, including a new camera and a set of lights. "He surprised me for my birthday," Vang said. "I was overjoyed and overcome with emotion. It was completely unexpected, and I am forever grateful to Patrick for that. He's always said from the day we met that he believes in me and sees me being a 'Starrr,' so that really has motivated me to push even harder for what I want in this industry."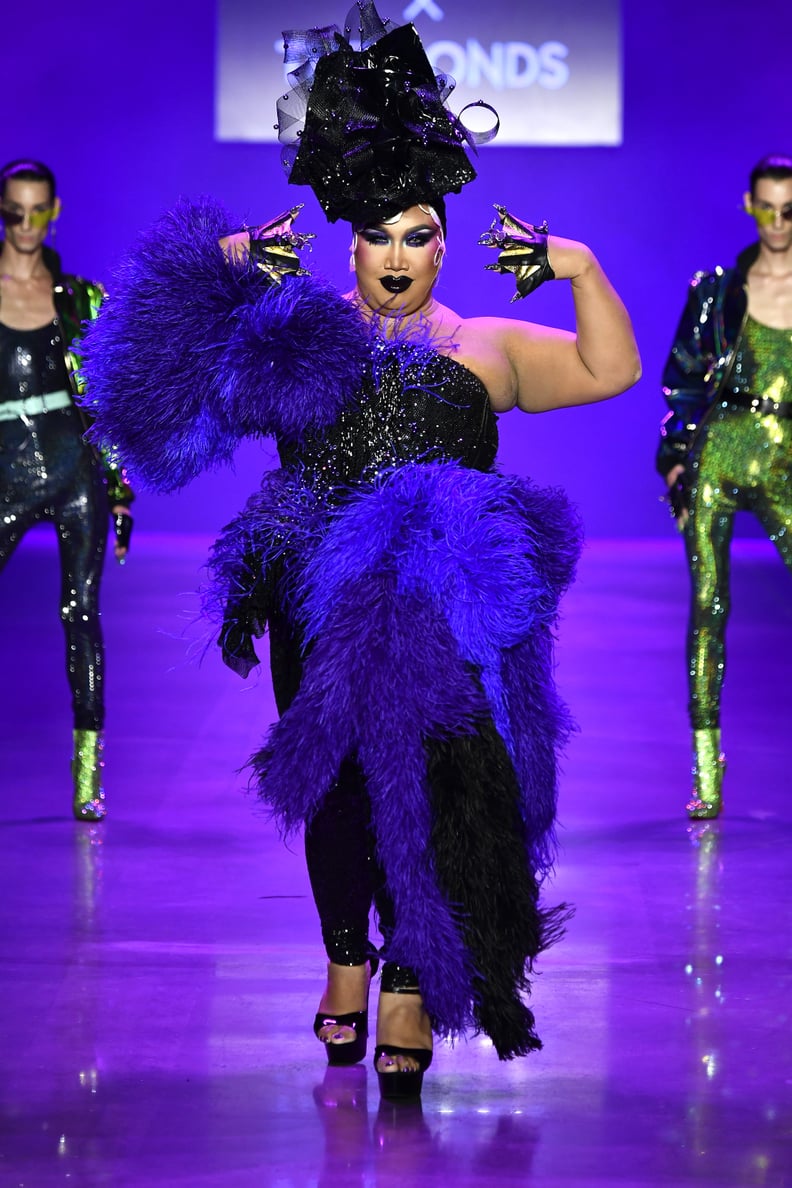 Entertaining the World
I say my goodbyes to Starrr as he finishes up his makeup before taking the stage at the Face Awards, ultimately announcing The Pinup Companion as the winner. Within the following week, he'll be premiering the music video for "Don't" alongside his latest launch for MAC Cosmetics, just before New York Fashion Week, where his major moment will be walking in The Blonds' "Disney Villains" fashion show as Ursula. It's another full-circle moment: he transformed himself into the sea witch as part of the Face Awards in 2015. He'll also be named as a nominee for the People's Choice Awards.
Before I leave, I ask what he wants to accomplish on stage that night.
"To exude sugar, not Splenda. Just be pure sugar. Give everyone a taste of humility, of success, of Patrick Starrr. To entertain them, give the kids a damn show, and prove that we're here to celebrate our history and our individuality."