2015 POPSUGAR 100
Taylor Swift Is the Winner of the 2015 POPSUGAR 100!
Welcome to the 2015 POPSUGAR 100! We've put together our list of the top celebrities of the year, taking into account their recent career successes, personal milestones, fan followings, and most importantly — your votes in all of our polls! We're now ready to reveal the list, which includes actors, musicians, public figures, and more. Past winners of the POPSUGAR 100 have included huge stars like Johnny Depp, Jennifer Lawrence, and Angelina Jolie. Can you guess who landed the No. 1 spot? Start reading to find out!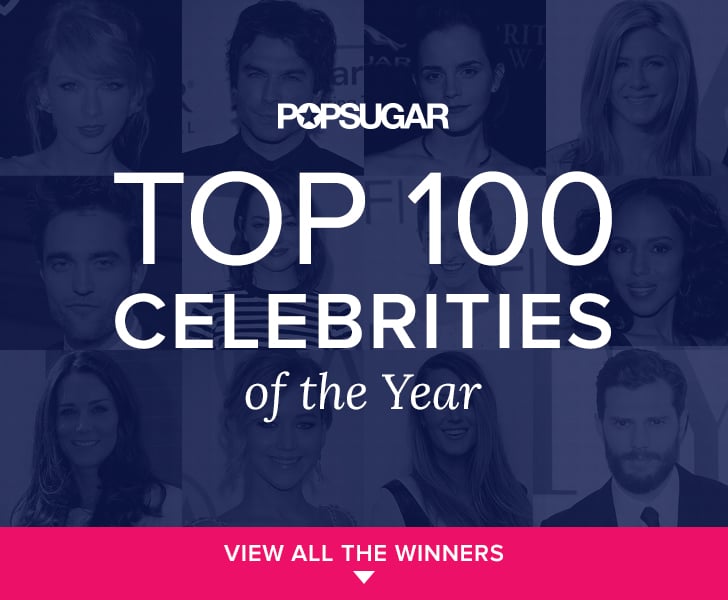 Full 2015 POPSUGAR 100 List
Favorite Sexy Female Star
Favorite Star Under 30
Favorite Musician
Favorite Funny Star
Favorite Stylish Star
Favorite Sexy Guy
Favorite TV Star
Best Fan Base
Favorite Big-Screen Badass
Favorite A-Lister
Cast your vote using the arrows. Refresh the page to see the latest results.