2016 POPSUGAR 100 List
Announcing the 2016 POPSUGAR 100!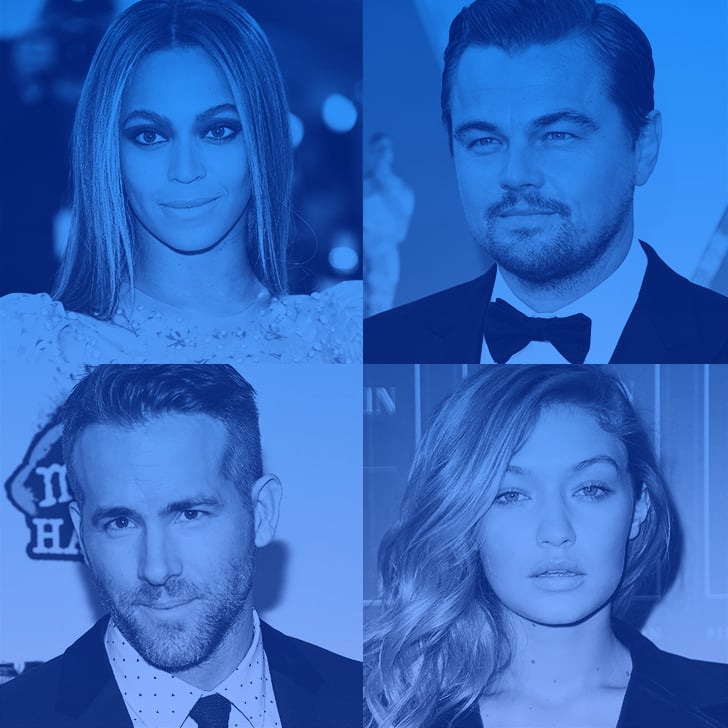 Welcome to the 2016 POPSUGAR 100! It's finally time to reveal our list of the top celebrities of the year — a group that includes your favorite musicians, actors, public figures, and more. We've taken into account their recent career successes, personal milestones, fan followings, and of course, your votes in our annual list. Past winners of the POPSUGAR 100 have included Taylor Swift, Robert Pattinson, Jennifer Lawrence, and Angelina Jolie — and this year, we couldn't be happier to crown Beyoncé as our champ. Scroll down to find out where your most-loved stars placed on our list!
Cast your vote using the arrows. Refresh the page to see the latest results.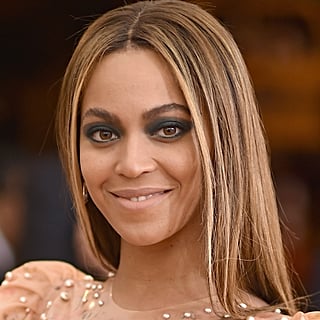 Beyoncé
Released Lemonade visual album on HBO
Kicked off her Formation world tour
Performed during the Super Bowl 50 Halftime Show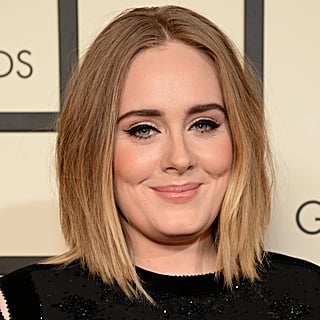 Adele
Returned from a three-year hiatus with her hit album, 25
25 broke five of the music industry's biggest records
Performed at the 2016 Grammys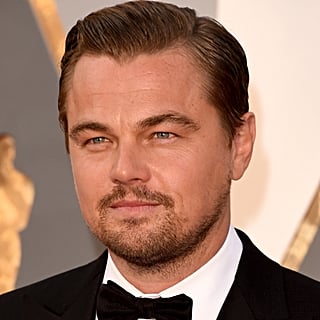 Leonardo DiCaprio
Won his first Oscar for best actor in The Revenant
Honored with the Prince Albert I Medal For Mediation
Traveled to the Vatican to discuss climate change with Pope Francis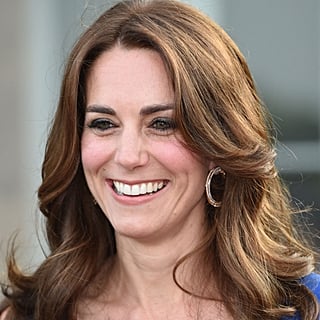 Kate Middleton
Went on a week-long tour of India and Bhutan with Prince William
Launched the Heads Together campaign with Prince William
POPSUGAR 100 winner in 2012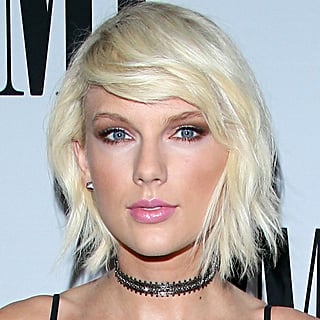 Taylor Swift
Became the world's top-earning celebrity with $170 million
Won the album of the year Grammy for 1989
Last year's POPSUGAR 100 winner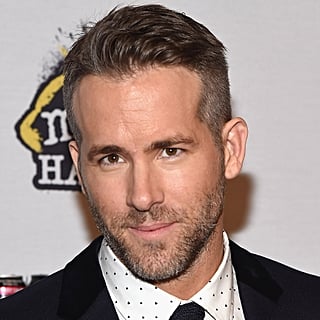 Ryan Reynolds
Expecting his second child with Blake Lively
Starred in Deadpool, which became the highest grossing R-rated movie worldwide
Won best comedic performance at the MTV Movie Awards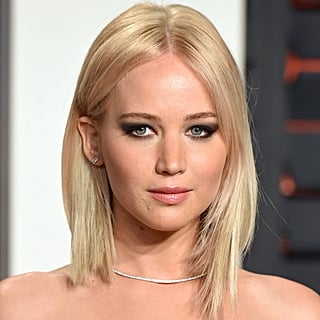 Jennifer Lawrence
Won the Golden Globe for best actress in a comedy/musical for Joy
Starred in X-Men: Apocalypse and The Hunger Games: Mockingjay — Part 2
POPSUGAR 100 winner in 2014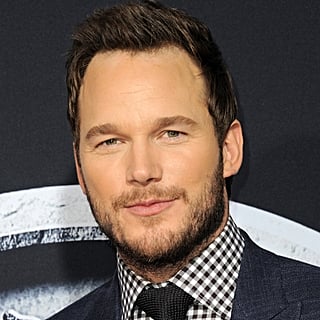 Chris Pratt
Starred in megablockbuster Jurassic World
Won an MTV Movie Award for best action performance
Celebrated his seven-year wedding anniversary with Anna Faris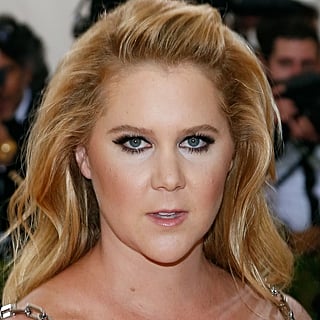 Amy Schumer
Inside Amy Schumer won an Emmy for outstanding variety sketch series
Wrote and starred in Trainwreck
Received the Critics' Choice Award for best actress in a comedy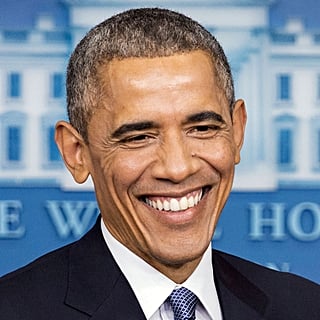 Barack Obama
Became the first US president to visit Cuba in almost 90 years
Hosted his last White House Correspondents Dinner
First time on the POPSUGAR 100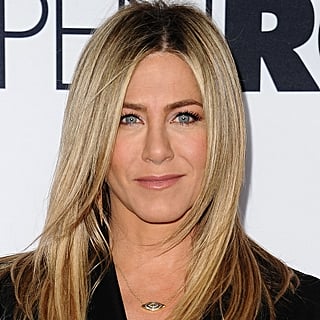 Jennifer Aniston
Secretly tied the knot with Justin Theroux in August 2015
Starred in Mother's Day alongside Jason Sudeikis and Shay Mitchell
POPSUGAR fan favorite
Britney Spears
Honored with the Millennium award at the Billboard Music Awards
Continued the eleventh leg of her Piece of Me residency in Las Vegas
Has made the POPSUGAR 100 every year since 2007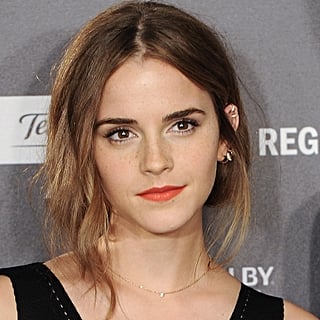 Emma Watson
Starred in the historical cult thriller Colonia
Launched a feminist book club
Cast in the role of Belle in Beauty and the Beast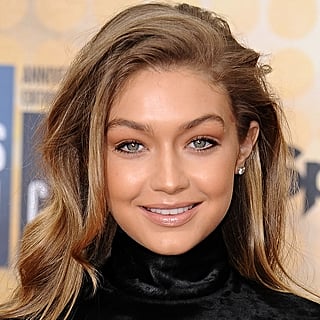 Gigi Hadid
Graced the runway at her first Victoria's Secret Fashion Show
Took on host duties at the MuchMusic Awards
Began dating former One Direction member Zayn Malik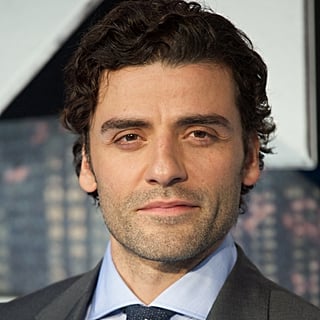 Oscar Isaac
Starred in Star Wars: The Force Awakens and X-Men: Apocalypse
Won the Golden Globe for best performance by an actor in a miniseries for Show Me a Hero
First time on the POPSUGAR 100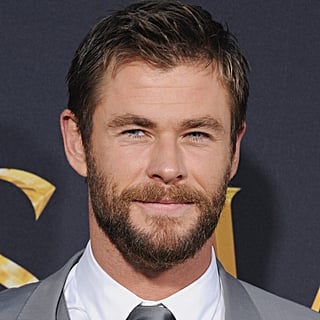 Chris Hemsworth
Starred in The Huntsman: Winter's War and In the Heart of the Sea
Won the People's Choice award for favorite action movie actor
Cast in Star Trek 4
Blake Lively
Starred in The Shallows and Café Society
Expecting her second child with husband Ryan Reynolds
POPSUGAR fan favorite
Chris Evans
Starred in Captain America: Civil War
The film made US box office history by pulling in $180 million
Started dating his Gifted costar, Jenny Slate
Selena Gomez
Hit the road for her Revival tour
Became the new face of Louis Vuitton
Highest spot on the POPSUGAR 100 to date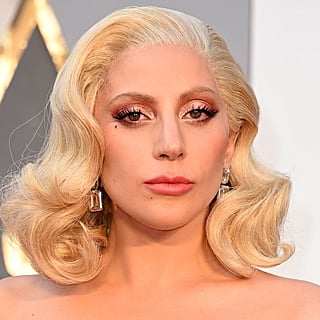 Lady Gaga
Won a Golden Globe for her role in American Horror Story: Hotel
Nominated for the best original song Oscar for "Til It Happens to You"
Sang the national anthem at Super Bowl 50
Rihanna
Released her eighth studio album, Anti
Teamed up with Puma for her Fenty Puma by Rihanna collection
Released "Sledgehammer" for Star Trek: Beyond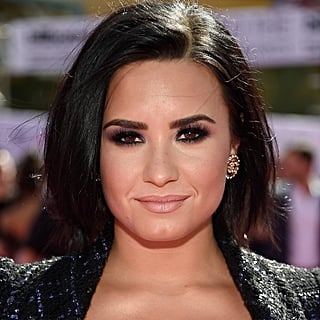 Demi Lovato
Released her Confident album
Kicked off her Future Now tour with Nick Jonas
Received the GLAAD Vanguard award for her work with the LGBT community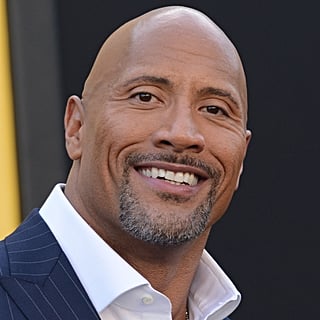 Dwayne Johnson
Starred in Central Intelligence and Furious 7
Welcomed a baby girl with girlfriend Lauren Hashian
Produced and starred in HBO's Ballers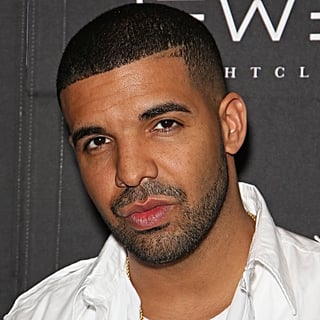 Drake
Released his fourth album, Views
Hosted Saturday Night Live for the second time in May
Received a Grammy nomination for best rap album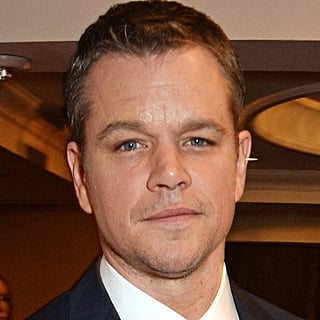 Matt Damon
Nominated for an Oscar and won a Golden Globe for The Martian
Returned as Jason Bourne in the fifth installment of the Bourne series
POPSUGAR fan favorite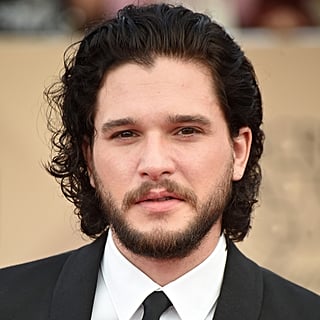 Kit Harington
Made headlines for his role as Jon Snow in Game of Thrones
Nominated for his first Emmy
First time on the POPSUGAR 100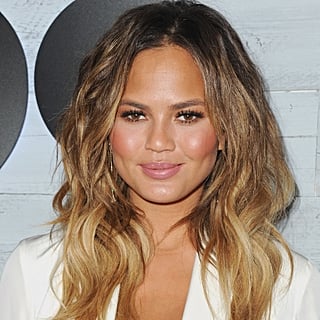 Chrissy Teigen
Released her first cookbook, Cravings
Welcomed her first child with husband John Legend
Hosted Lip Sync Battle and FabLife
Justin Bieber
Kicked off his Purpose world tour
Won the best dance recording Grammy for "Where Are U Now"
Climbed 48 spots on the POPSUGAR 100 since 2015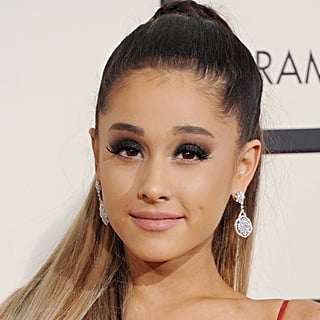 Ariana Grande
Released her latest album, Dangerous Woman
Became the spokesperson for MAC's Viva Glam campaign
Pulled double duty as both the host and musical guest on SNL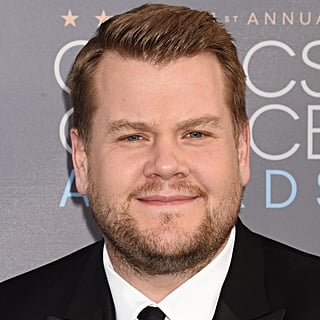 James Corden
Became a household name thanks to his Carpool Karaoke series
Nominated for favorite late night talk show host at the PCAs
First time on the POPSUGAR 100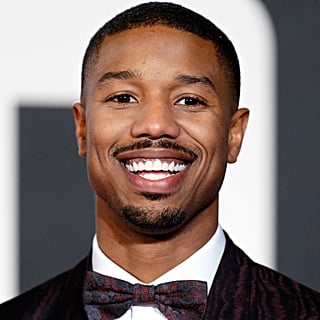 Michael B. Jordan
Won entertainer of the year at the NAACP Image Awards
Starred in Creed and Fantastic Four
Returning to the POPSUGAR 100 for the first time since 2014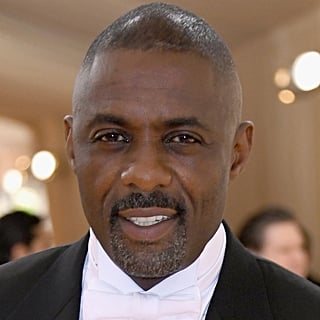 Idris Elba
Became the first black man to win two SAG Awards in the same year
Served as Met Gala co-chair alongside Taylor Swift
First time on the POPSUGAR 100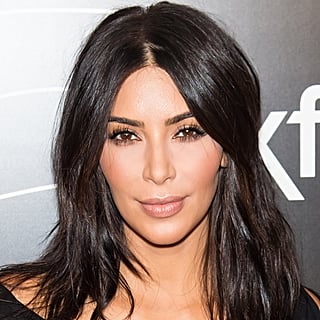 Kim Kardashian
Welcomed her second child with husband Kanye West
Won the inaugural break the internet award at the Webby Awards
Rose up 31 spots on the POPSUGAR 100 since 2015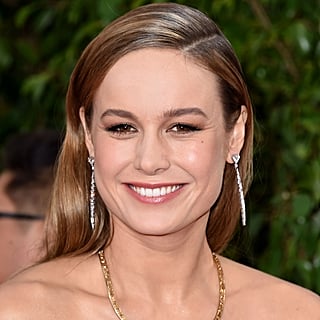 Brie Larson
Won tons of awards for Room, including an Oscar and a Golden Globe
Got engaged to longtime boyfriend Alex Greenwald
First time on the POPSUGAR 100
Ryan Gosling
Welcomed his second child with Eva Mendes
Starred in The Nice Guys and The Big Short
Hosted Saturday Night Live for the first time ever in December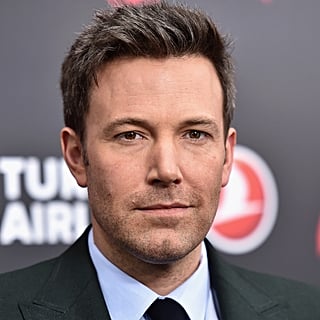 Ben Affleck
Starred in Batman v Superman: Dawn of Justice
The film shattered box office records with a $170.1 million debut
Won Spike TV's guys of the decade award with BFF Matt Damon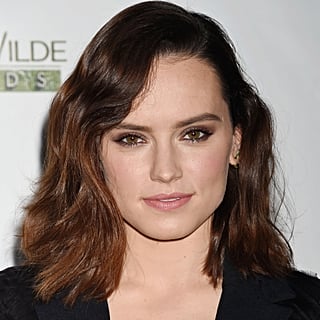 Daisy Ridley
Starred as Rey in Star Wars: The Force Awakens
Won the MTV Movie Award for best breakthrough performance for Star Wars
First time on the POPSUGAR 100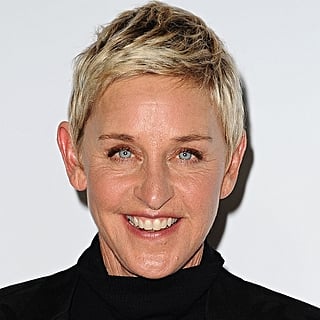 Ellen DeGeneres
Returned as the voice of Dory in Finding Dory
Produced the upcoming TV series Little Big Shots
Will celebrate her eight-year wedding anniversary with Portia de Rossi in August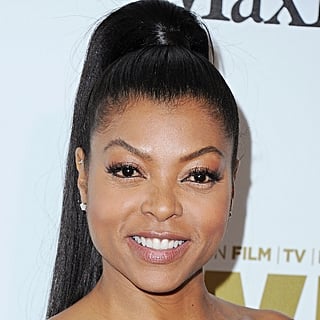 Taraji P. Henson
Won the best actress in a TV drama Golden Globe for her role on Empire
Gearing up for the release of her latest film, Hidden Figures
First time on the POPSUGAR 100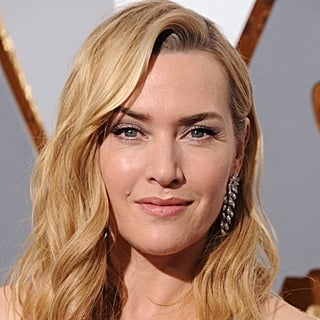 Kate Winslet
Appeared in The Dressmaker and Triple 9
Won the best supporting actress in a motion picture Golden Globe for Steve Jobs
Eighth time on the POPSUGAR 100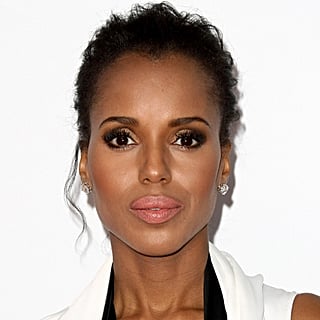 Kerry Washington
Expecting her second child with husband Nnamdi Asomugha
Produced and starred in the HBO film Confirmation
Has made the POPSUGAR 100 every year since 2007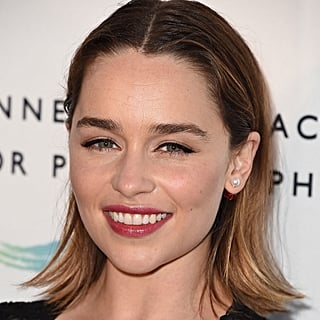 Emilia Clarke
Starred as Louisa "Lou" Clark in Me Before You
Nominated for an Emmy for her role on Game of Thrones
Back on the POPSUGAR 100 for the first time since 2013
Melissa McCarthy
Appeared in Ghostbusters and The Boss
Returning as Sookie St. James in the Gilmore Girls reboot
Launched her own clothing line called Melissa McCarthy Seven7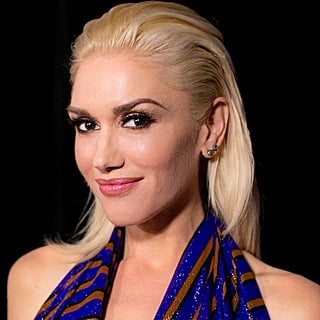 Gwen Stefani
Released her latest album, This Is What the Truth Feels Like
Served as a judge on The Voice
Began dating fellow The Voice coach Blake Shelton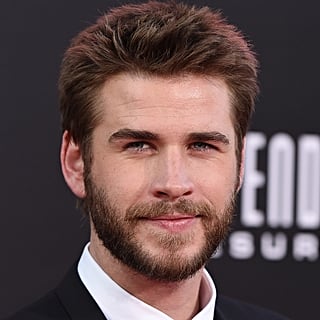 Liam Hemsworth
Ended his run in the Hunger Games franchise with Mockingjay — Part 2
Starred in Independence Day: Resurgence and The Dressmaker
Resumed his engagement with Miley Cyrus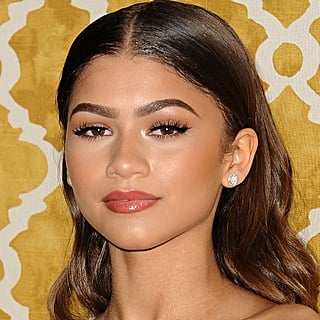 Zendaya
Won the favorite female TV star in a kids' show for K.C. Undercover
Became the new face of Covergirl
First time on the POPSUGAR 100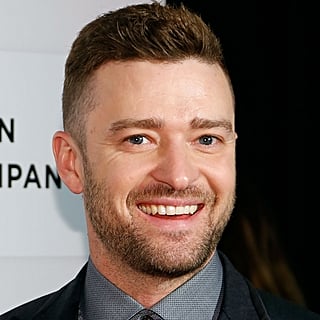 Justin Timberlake
Released his first single in three years, "Cant Stop the Feeling"
Honored with the decade award at the Teen Choice Awards
POPSUGAR fan favorite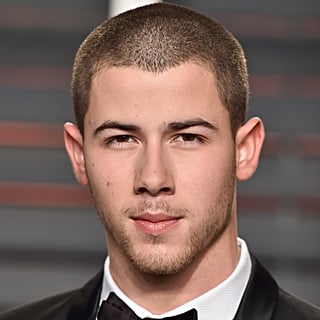 Nick Jonas
Starred as Boone Clemens in Scream Queens
Kicked off his Future Now tour with Demi Lovato
Rose 39 spots on the POPSUGAR 100 since 2015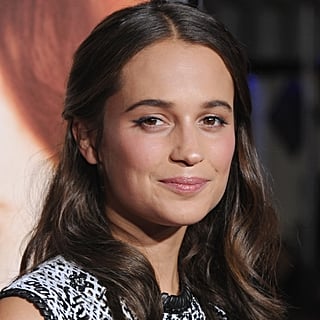 Alicia Vikander
Won the best supporting actress Oscar for her role in The Danish Girl
Cast as Lara Croft in the upcoming Tomb Raider reboot
First time on the POPSUGAR 100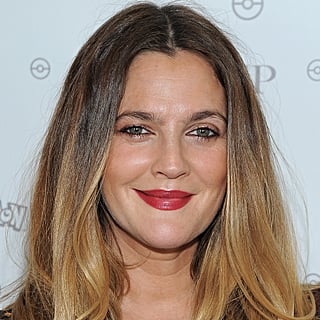 Drew Barrymore
Produced How to Be Single and Freak Show
Launched Rosé for Barrymore Wines
Eighth time on the POPSUGAR 100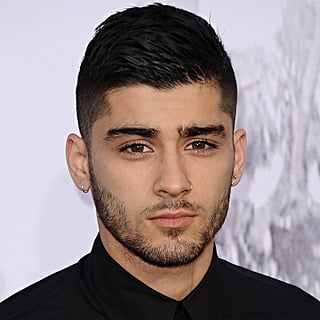 Zayn Malik
Released his first solo album, Mind of Mine
Currently dating Gigi Hadid
First time on the POPSUGAR 100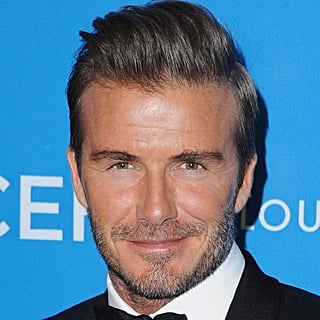 David Beckham
Named People's Sexiest Man Alive
Teamed up with H&M for their Modern Essentials Selected campaign
Celebrated his 17th wedding anniversary with Victoria Beckham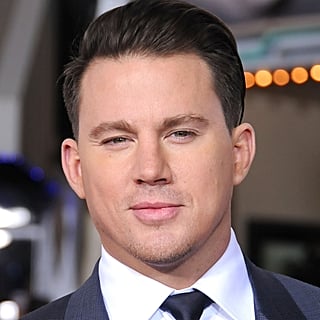 Channing Tatum
Starred in Magic Mike XXL, The Hateful Eight, and Hail, Caesar!
Announced a Magic Mike live show in Las Vegas
Sixth time on the POPSUGAR 100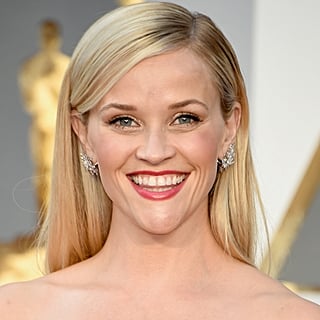 Reese Witherspoon
Released clothing and lifestyle brand Draper James
Currently producing a new TV series titled Broken
POPSUGAR fan favorite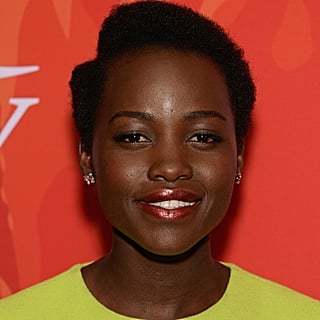 Lupita Nyong'o
Played Maz Kanata in Star Wars: The Force Awakens
Nominated for the best actress Tony award for Eclipsed
Third consecutive appearance on the POPSUGAR 100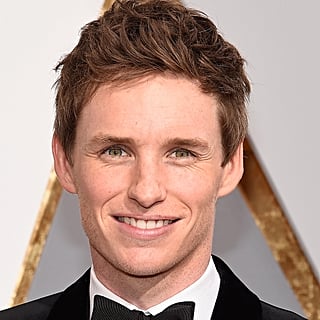 Eddie Redmayne
Welcomed his first child with wife Hannah Bagshawe
Nominated for best actor Oscar for his role in The Danish Girl
Third time on the POPSUGAR 100
Jamie Dornan
Starred in the history thriller Anthropoid
Currently filming Fifty Shades Darker alongside Dakota Johnson
Third consecutive year on the POPSUGAR 100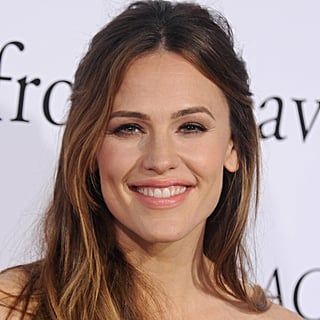 Jennifer Garner
Starred in Miracles From Heaven and Mother's Day
Graced the March cover of Vanity Fair
Ninth time on the POPSUGAR 100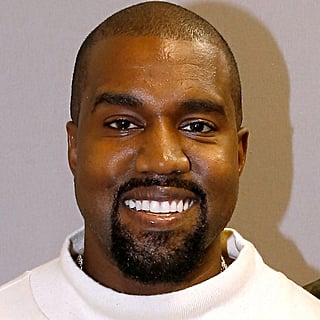 Kanye West
Welcomed his second child with wife Kim Kardashian
Released his seventh studio album, The Life of Pablo
Expanded his partnership with Adidas on new Yeezy retail stores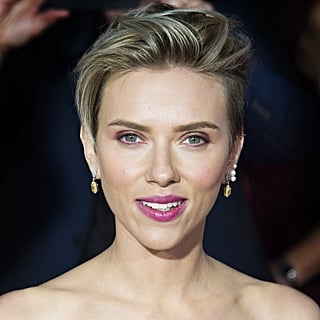 Scarlett Johansson
Starred in Hail, Caesar! and Captain America: Civil War
Named the top-grossing actress of all time
Ninth appearance on the POPSUGAR 100
Zac Efron
Starred in Neighbors 2 and Mike and Dave Need Wedding Dates
Cast as Matt Brody in the upcoming Baywatch reboot
Has been on the POPSUGAR 100 every year since 2009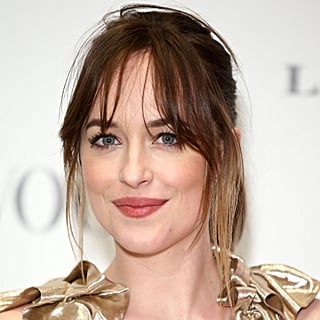 Dakota Johnson
Won favorite dramatic movie actress at the PCAs for Fifty Shades of Grey
Starred in How to Be Single and Black Mass
Currently filming Fifty Shades Darker alongside Jamie Dornan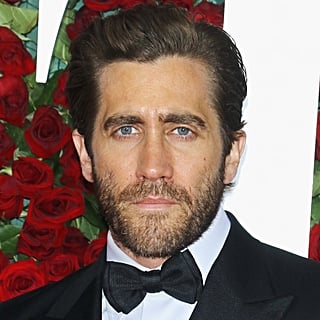 Jake Gyllenhaal
Appeared in Southpaw, Everest, and Demolition
Starred in the musical Sunday in the Park With George
Fifth time on the POPSUGAR 100
Michelle Obama
Toured the world as part of her Let Girls Learn program
Helped Prince Harry kick off the Invictus Games in Orlando, FL
Third time on the POPSUGAR 100
Stephen Curry
Became the first unanimous MVP winner in NBA history
Welcomed his second child with wife Ayesha Curry
First time on the POPSUGAR 100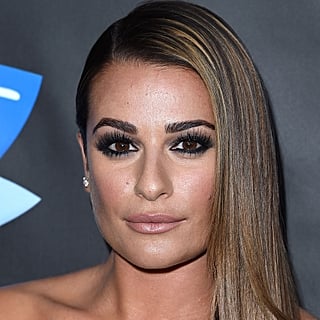 Lea Michele
Played Hester Ulrich in Scream Queens
Currently filming a new sci-fi TV show called Dimension 404
Teamed up with Burt's Bees for their #BringBackTheBees campaign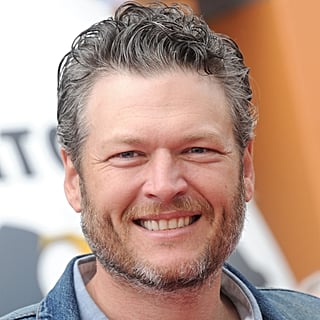 Blake Shelton
Released his latest album, If I'm Honest
Appeared in The Angry Birds Movie
Began dating fellow The Voice coach Gwen Stefani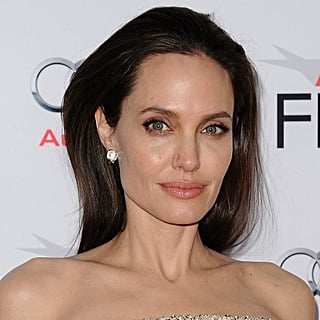 Angelina Jolie
Directed, wrote, and starred in By the Sea
Lent her voice to Kung Fu Panda 3 with Jack Black
Joined the London School of Economics as a professor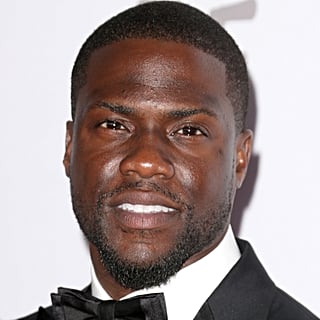 Kevin Hart
Starred in Central Intelligence alongside Dwayne Johnson
Gearing up for his wedding with fiancée Eniko Parrish
Second consecutive year on the POPSUGAR 100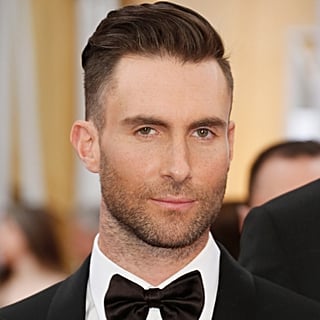 Adam Levine
Returned as a coach on The Voice's tenth season
Expecting his first child with wife Behati Prinsloo
Fourth consecutive year on the POPSUGAR 100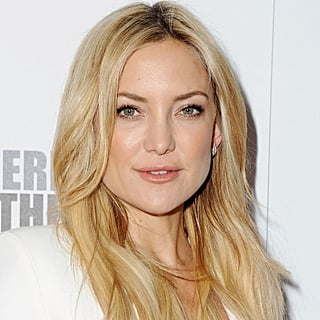 Kate Hudson
Released her Pretty Happy: Healthy Ways to Love Your Body book
Starred in Kung Fu Panda 3, Rock the Kasbah, and Mother's Day
POPSUGAR fan favorite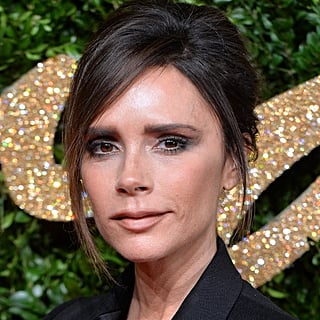 Victoria Beckham
Named woman of the year by Glamour magazine
Celebrated her 17th wedding anniversary with David Beckham
POPSUGAR fan favorite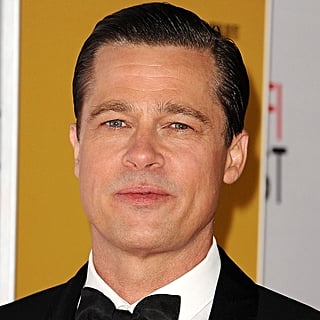 Brad Pitt
Starred in The Big Short and By the Sea
Nominated for the best picture Oscar for The Big Short
Won the POPSUGAR 100 in 2007
Tina Fey
Starred in Whiskey Tango Foxtrot and Sisters
Wrote and appeared in season two of Unbreakable Kimmy Schmidt
Seventh time on the POPSUGAR 100
George Clooney
Starred in Money Monster, Tomorrowland, and Hail, Caesar!
Launched his Casamigos tequila brand in the UK
POPSUGAR fan favorite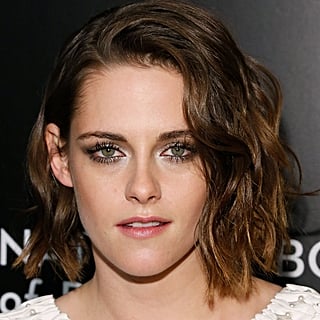 Kristen Stewart
Starred in Café Society, Equals, and American Ultra
Became the new face of Chanel makeup
Eighth consecutive year on the POPSUGAR 100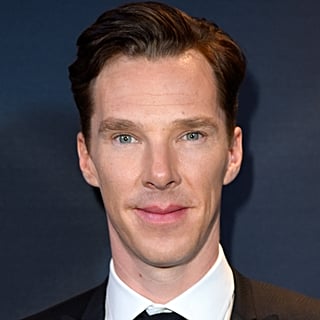 Benedict Cumberbatch
Appeared in Black Mass and Zoolander 2
Starred in the London production of Hamlet
Welcomed his first child, a baby boy, with wife Sophie Hunter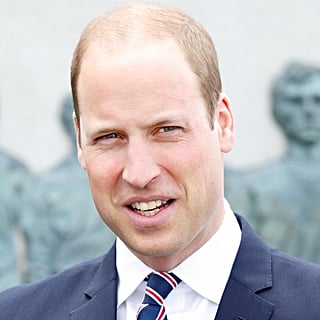 Prince William
Went on a week-long tour of India and Bhutan with Kate Middleton
Launched the Heads Together campaign with Kate and Prince Harry
Third consecutive year on the POPSUGAR 100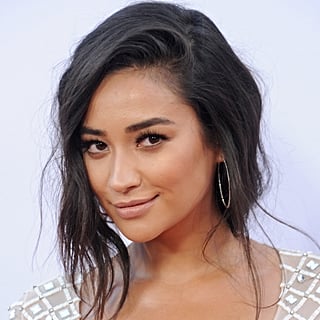 Shay Mitchell
Landed her first movie role in Mother's Day
Continued her role as Emily Fields on Pretty Little Liars
First time on the POPSUGAR 100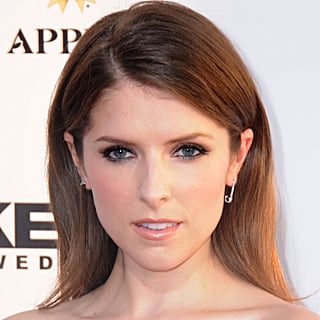 Anna Kendrick
Won best ensemble cast MTV Movie Award for Pitch Perfect 2
Starred in Trolls and Mike and Dave Need Wedding Dates
Fifth time on the POPSUGAR 100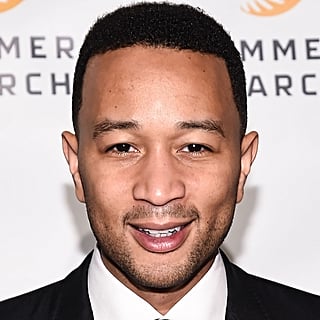 John Legend
Welcomed his first child with wife Chrissy Teigen
Won a Grammy for best song written for visual media for "Glory"
Received the president's award at the NAACP Image Awards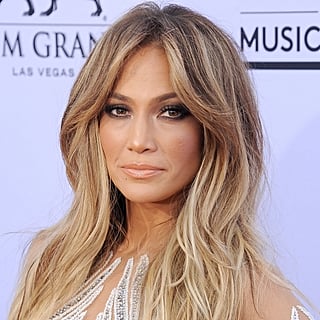 Jennifer Lopez
Kicked off her Las Vegas residency show, Jennifer Lopez: All I Have
Starred as detective Harlee Santos in Shades of Blue
POPSUGAR fan favorite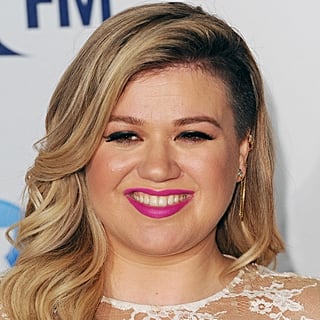 Kelly Clarkson
Gave birth to her second child with husband Brandon Blackstock
Kicked off her Piece by Piece tour
First time on the POPSUGAR 100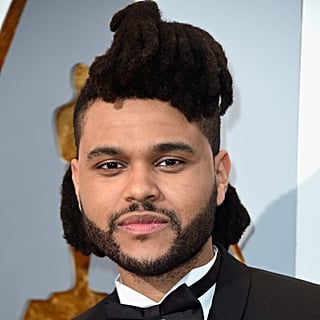 The Weeknd
Released his second album, Beauty Behind the Madness
Won the Grammy for best urban contemporary album
First time on the POPSUGAR 100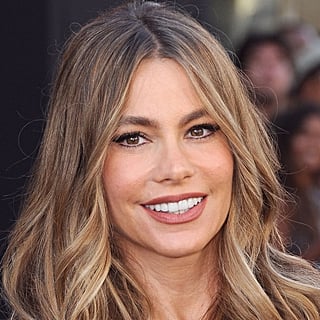 Sofia Vergara
Tied the knot with Joe Manganiello
Continued her role as Gloria Delgado-Pritchett on Modern Family
Won the Kids' Choice Award for favorite female TV star on a family show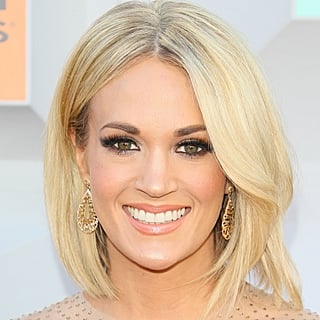 Carrie Underwood
Won CMT Awards for female video and performance of the year
Won the favorite female country artist award at the PCAs
Seventh time on the POPSUGAR 100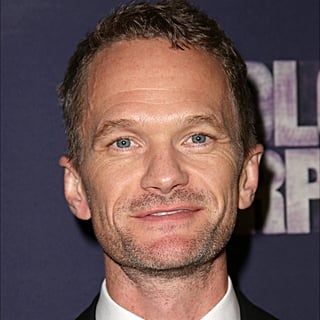 Neil Patrick Harris
Hosted and produced Best Time Ever With Neil Patrick Harris
Currently filming Netflix's A Series of Unfortunate Events
Sixth time on the POPSUGAR 100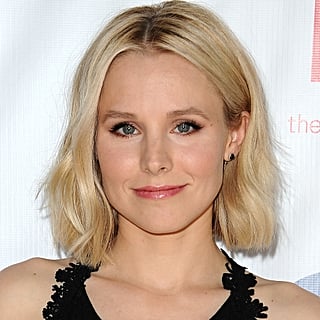 Kristen Bell
Starred in Bad Moms and The Boss
Gearing up for the Fall premiere of her new show, The Good Place
Fourth time on the POPSUGAR 100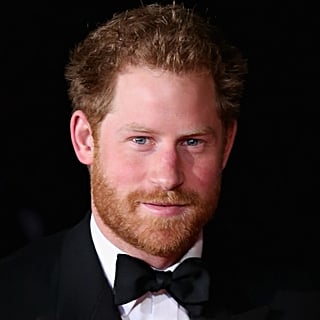 Prince Harry
Became the first British royal to visit Nepal since 2008
Kicked off the Invictus Games with Michelle Obama in Orlando, FL
Launched the Heads Together campaign with Prince William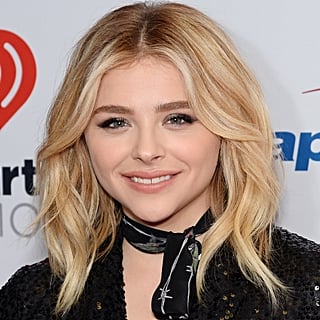 Chloë Grace Moretz
Appeared in Neighbors 2 and Dark Places
Went public with her romance with Brooklyn Beckham
First time on the POPSUGAR 100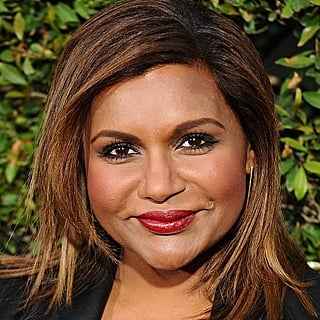 Mindy Kaling
Released her latest book, Why Not Me?
Reprised her role as Mindy Lahiri on The Mindy Project
Fourth consecutive year on the POPSUGAR 100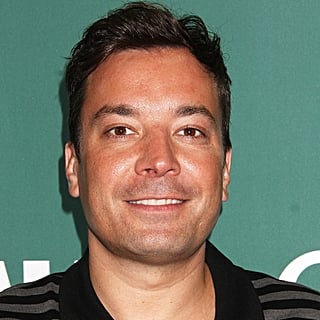 Jimmy Fallon
Won the favorite late night talk show host award at the PCAs
Returned for his third season as a host on The Tonight Show
Fifth time on the POPSUGAR 100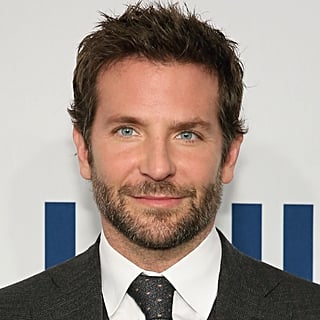 Bradley Cooper
Starred in Joy alongside Jennifer Lawrence
Reunited with Sienna Miller in the chef drama Burnt
Seventh consecutive year on the POPSUGAR 100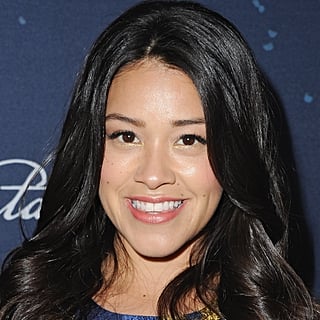 Gina Rodriguez
Nominated for a Golden Globe for her role in Jane the Virgin
Joined forces with Clinique for their Difference Maker campaign
Currently filming the movie adaptation of Annihilation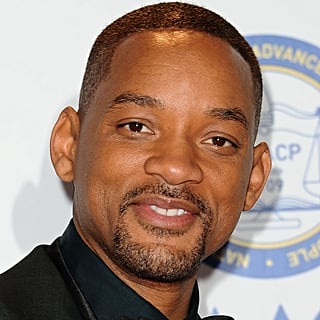 Will Smith
Honored with the generation award at the MTV Movie Awards
Nominated for a Golden Globe for Concussion
POPSUGAR fan favorite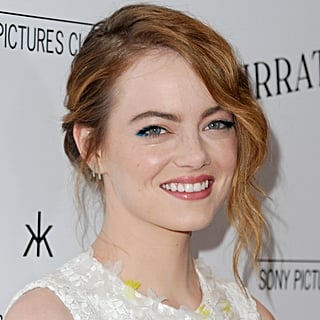 Emma Stone
Starred in Aloha alongside Bradley Cooper
Reunited with Ryan Gosling for the upcoming musical La La Land
Cast as Billie Jean King for the upcoming film Battle of the Sexes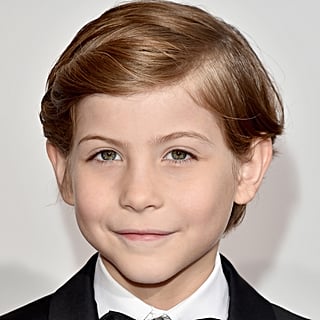 Jacob Tremblay
Won best young actor for Room at the Critics' Choice Awards
Gearing up for the releases of Shut In and Before I Wake
First time on the POPSUGAR 100
Mila Kunis
Expecting her second child with husband Ashton Kutcher
Starred in Bad Moms alongside Kristen Bell and Jada Pinkett Smith
Sixth consecutive year on the POPSUGAR 100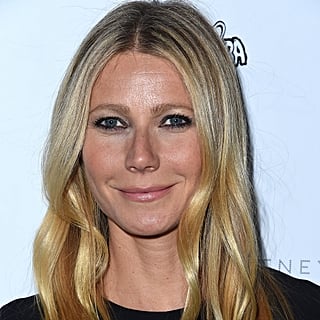 Gwyneth Paltrow
Released her third cookbook, It's All Easy
Introduced her natural skincare line with Juice Beauty
Tenth consecutive appearance on the POPSUGAR 100
Jason Momoa
Gearing up to play Aquaman in Justice League
POPSUGAR fan favorite
First time on the POPSUGAR 100