Alicia Keys Is Pregnant 2014
Alicia Keys Is Pregnant!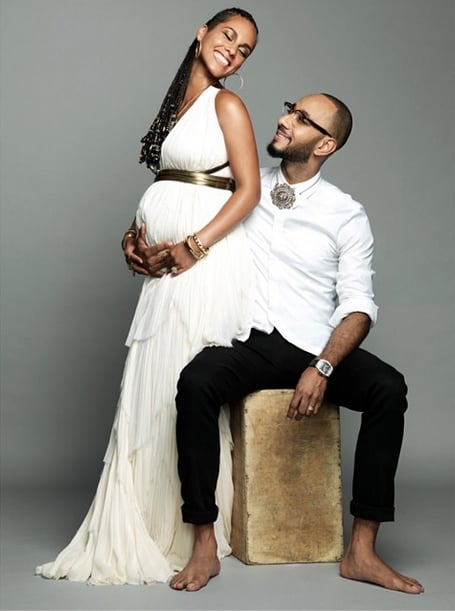 Alicia Keys is pregnant with her second child! The singer announced her happy news on Instagram while wishing a happy fourth anniversary to her husband, Swizz Beatz. "Happy Anniversary to the love of my life @therealswizzz!!" she wrote. "And to make it even sweeter we've been blessed with another angel on the way!! You make me happier than I have ever known! Here's to many many more years of the best parts of life!" It isn't clear if the snap that Alicia shared is of her current baby bump or a throwback from when she was pregnant with her first child, Egypt. The couple got married in Corsica on July 31, 2010. They welcomed son Egypt a few months later, in October. Congratulations to the happy family!
Source: Instagram user aliciakeys; Front Page