Amber Heard With Pink Hair | Pictures
Amber Heard Has Pink Hair Now — See For Yourself!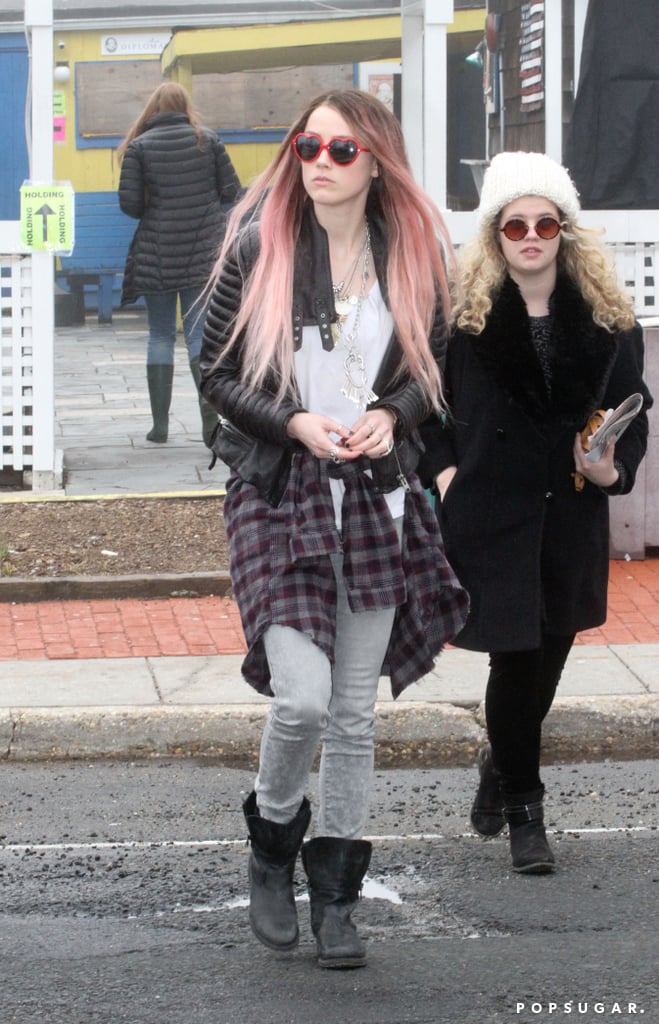 0
Amber Heard Has Pink Hair Now — See For Yourself!
Amber Heard sported a surprising new look on Tuesday when she arrived to the set of her latest project, When I Live My Life Over Again, in East Hampton, NY, with long pink hair. The new 'do is likely either a wig or partially dyed with extensions, as just a few weeks ago the actress still had her shoulder-length blond hair. Amber isn't the only young actress who is dying her hair a bright color, as Kristen Stewart recently unveiled her new orange hairdo, which was also created for an upcoming role.
While Amber is busy filming, her fiancé, Johnny Depp, has been traveling around the country to promote his newest film, Transcendence, and talk about his recent engagement. Last week, in an interview with Today, Johnny shot down rumors that Amber was expecting ("it's not a shotgun affair") and laid praise on his bride-to-be, calling her "sharp as a tack" and a "wonderful Southern Belle."
Source: INFphoto.com; Front Page Image Source: Getty / Gary Miller