Angelina Jolie and Brad Pitt Married
Angelina Jolie and Brad Pitt Are Married — New Details!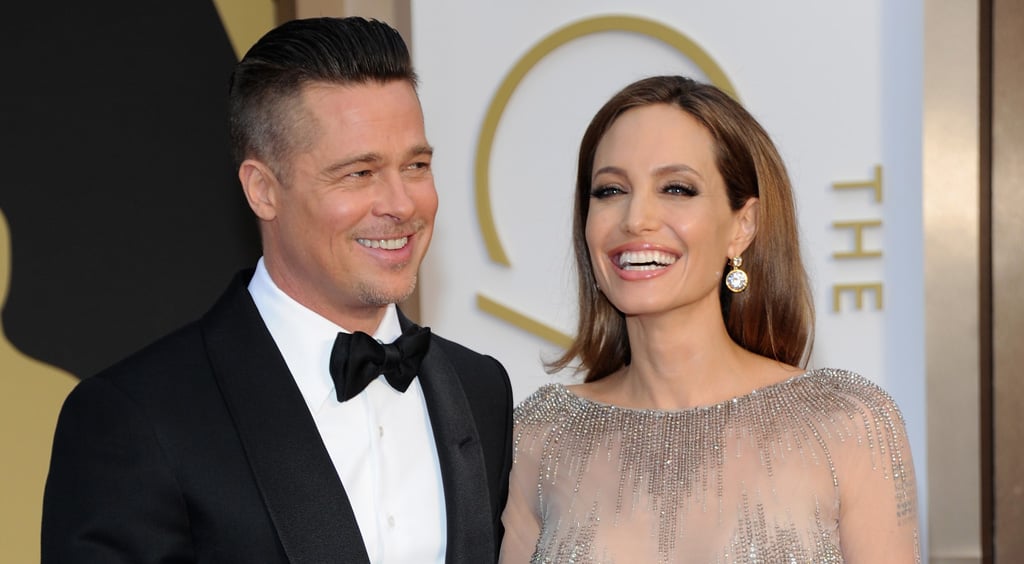 Angelina Jolie and Brad Pitt are officially married! Angelina's team confirmed to POPSUGAR that the two tied the knot in France on Saturday.
"On Saturday 23rd August 2014, in the presence of family and friends, Angelina Jolie and Brad Pitt were married in a small chapel in Chateau Miraval in France. It was a non-denominational civil ceremony. It was very much a family affair. All their children took part. Angelina was walked down the aisle by her eldest sons Maddox and Pax. Zahara and Vivienne threw petals, gathered from the garden. Shiloh and Knox were the ring bearers.

In the days before coming to France, and as citizens of California, Brad and Angelina filled out their paperwork and obtained a marriage license from a local judge, who also traveled to France to conduct the ceremony at Chateau Miraval. They are therefore married under Californian law."
The marriage comes two years after the pair got engaged in 2012, with Brad popping the question with a custom-designed ring. Angie and Brad have been dating since 2005 after they met on the set of Mr. and Mrs. Smith. The couple has six children: Maddox, 13; Pax, 11; Zahara, 9; Shiloh, 8; and 6-year-old twins, Knox and Vivienne, all of whom were involved in the wedding. It was reported that Maddox and Pax walked Angie down the aisle, while Zahara and Vivienne served as flower girls. Shiloh and Knox were ring bearers.
If the couple has been planning their nuptials, they did a good job of hiding it from the public. When Brad and Angie's friend George Clooney got engaged to Amal Alamuddin earlier this year, Angelina said that George would likely get married before she and Brad tied the knot. Unless George secretly tied the knot as well, it looks as if Angelina and Brad beat him to the altar!