Angelina Jolie Talks About Life After Double Mastectomy
Angelina Jolie: "There's Still Another Surgery to Have"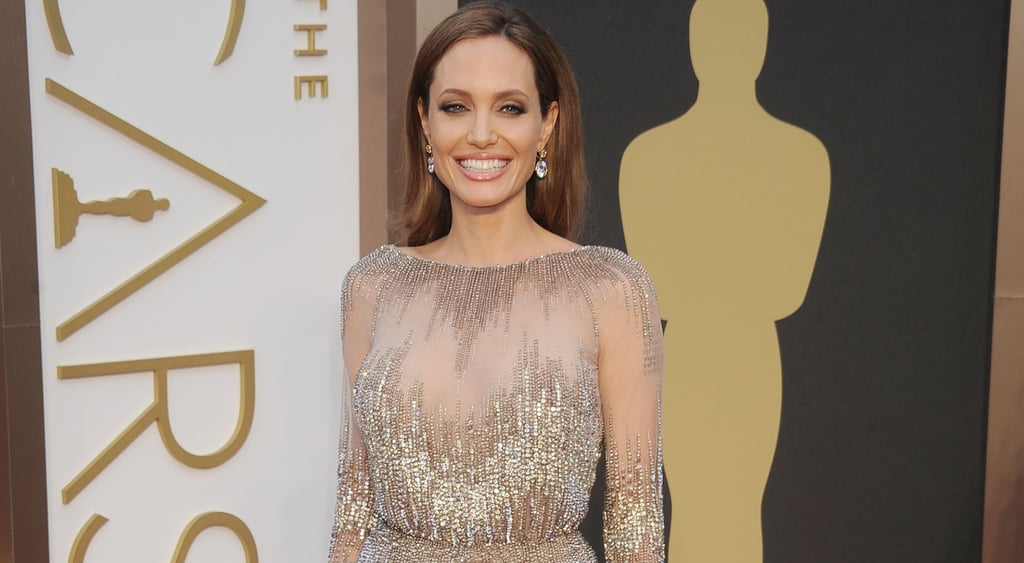 This time last year, Angelina Jolie was in the middle of undergoing a preventive double mastectomy after learning she was at high risk for both breast and ovarian cancer. In May 2013, she penned a New York Times op-ed, in which readers got a glimpse at her decision, and now Angelina is opening up to Entertainment Weekly about her life and healing process postsurgery. In addition to the support from her loving fiancé, Brad Pitt, and their six children, she tells the magazine in her cover story that work on her upcoming World War II documentary, Unbroken, was a big part of her recovery. "I was very fortunate to have great doctors and very, very fortunate to have a good recovery and have a project like Unbroken to have something to be really focused on, to be getting healthy for, and to be able to just get right back to work."
Angelina also has no regrets about her decision to have the surgery or to pen her very personal essay. "I'm great! I'm very happy I made the decision," she said, adding, "I feel very, very close — much closer — to other women, and women who are going through the same thing. . . . It makes me feel closer to other people who deal with the same things and have either lost their parents or are considering surgeries or wondering about their children." Ultimately, she explained, "The reason that I wrote it was to try to communicate and help and connect with other women and other families going through the same thing. And I was very, very moved by all the support and kindness from so many people."
Though she is a bit embarrassed about the overwhelming support and kindness, she appreciates the "lovely" mail from fans. In fact, the reaction has really helped her when thinking about the next step: potentially another surgery. "There's still another surgery to have, which I haven't yet," she revealed, as her mother's life was taken at 56 from ovarian cancer. "I'll, you know, I'll get advice from all these wonderful people who I've been talking to, to get through that next stage."