Barack Obama on the Cover of Out Magazine December 2015
President Barack Obama Gives a Powerful Interview to Out Magazine: "Every Person Is of Equal Worth"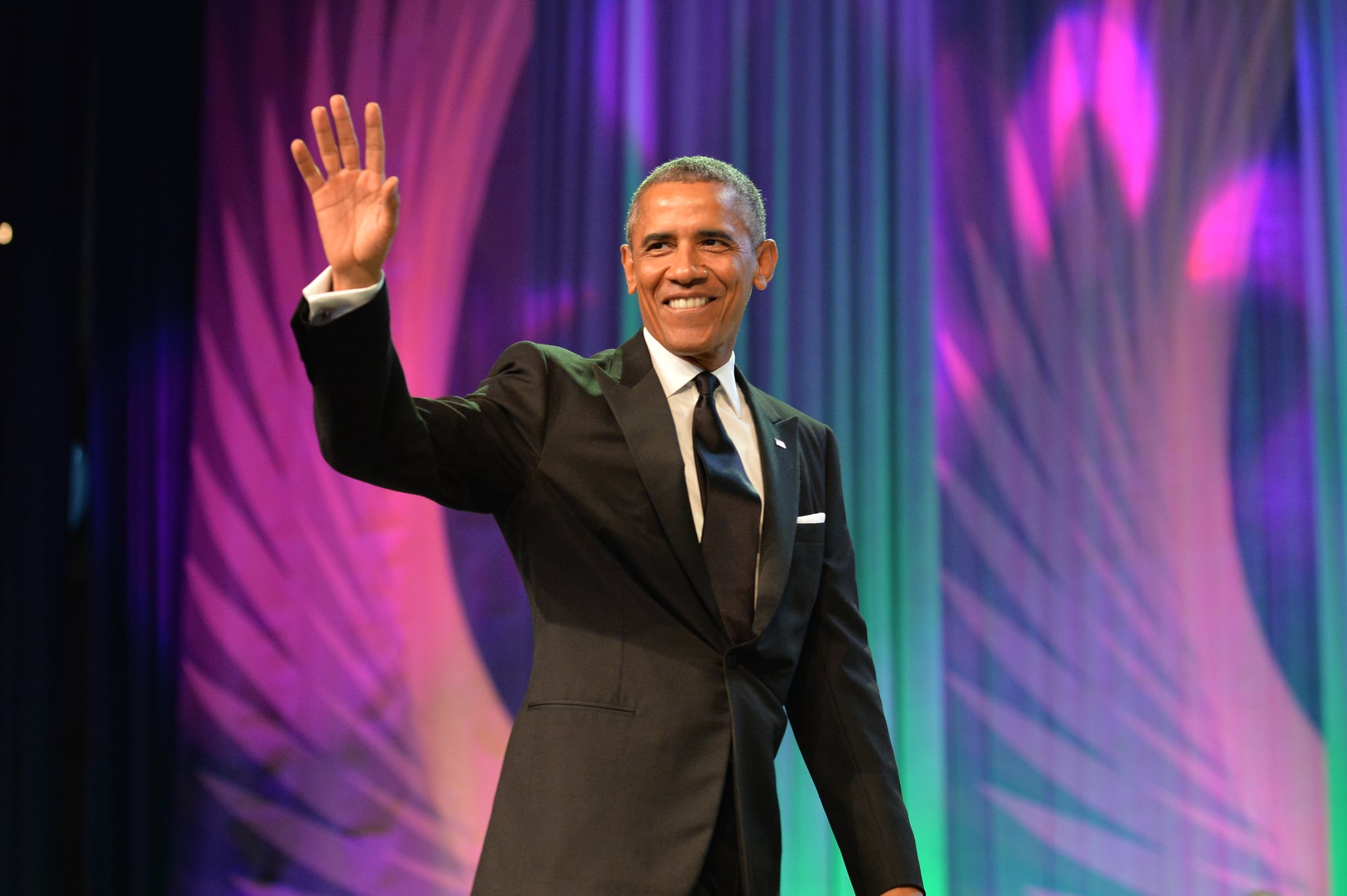 Barack Obama covers Out magazine's annual Out100 issue, becoming the first sitting president ever to do so. He was named as ally of the year, joining a list of influential LGBT rights supporters that includes Caitlyn Jenner, Abby Wambach, and Cynthia Nixon. The president earned the coveted spot thanks to his marriage-equality efforts (most notably this year's Supreme Court ruling making it unconstitutional to deny same-sex couples the right to wed) and championing important legislation like the repeal of "don't ask, don't tell," the Hate Crimes Prevention Act, and prohibiting federal contractors from sexual-orientation and gender-identity discrimination.
Obama gave a candid interview to the publication, touching on everything from the first gay person to influence his life to how his daughters, Malia and Sasha, handle discrimination. He also has some advice for "the Kim Davises of America." Keep reading for the best quotes from President Obama's interview, then read even more highlights over at Out.
On the first gay person to influence his life: "Dr. Lawrence Goldyn, one of my college professors, is a man who stands out to me. I took his class freshman year at Occidental. I was probably 18 years old — Lawrence was one of the younger professors — and we became good friends. He went out of his way to advise lesbian, gay, and transgender students at Occidental, and keep in mind, this was 1978. That took a lot of courage, a lot of confidence in who you are and what you stand for. I got to recognize Lawrence last year at our Pride Month reception at the White House, and thank him for influencing the way I think about so many of these issues."
On the moment he realized LGBT rights would be a focus for his administration: "This really goes back to when I was a kid, because my mom instilled in me the strong belief that every person is of equal worth. At the same time, growing up as a black guy with a funny name, I was often reminded of exactly what it felt like to be on the outside. One of the reasons I got involved in politics was to help deliver on our promise that we're all created equal, and that no one should be excluded from the American dream just because of who they are."
On how his daughters, Malia and Sasha, respond to discrimination: "To Malia and Sasha and their friends, discrimination in any form against anyone doesn't make sense. It doesn't dawn on them that friends who are gay or friends' parents who are same-sex couples should be treated differently than anyone else. That's powerful. My sense is that a lot of parents across the country aren't going to want to sit around the dinner table and try to justify to their kids why a gay teacher or a transgender best friend isn't quite as equal as someone else. That's also why it's so important to end harmful practices like conversion therapy for young people and allow them to be who they are. The next generation is spurring change not just for future generations, but for my generation, too. As president, and as a dad, that makes me proud. It makes me hopeful."
On the Supreme Court's ruling on marriage equality: "I wasn't surprised by the Supreme Court's decision, but, like millions of Americans, I was proud and happy that it came down the way it did — and I was honored to stand in the Rose Garden and reiterate for every American that we are strongest, that we are most free, when all of us are treated equally. I was proud to say that love is love."
His advice to "the Kim Davises of America": "I am a man of faith and believe deeply in religious freedom, but at the end of the day, nobody is above the rule of law — especially someone who voluntarily takes an oath to uphold that law. That's something we've got to respect."