Best Celebrity Pictures Week of March 21, 2014
This Week's Can't-Miss Shots!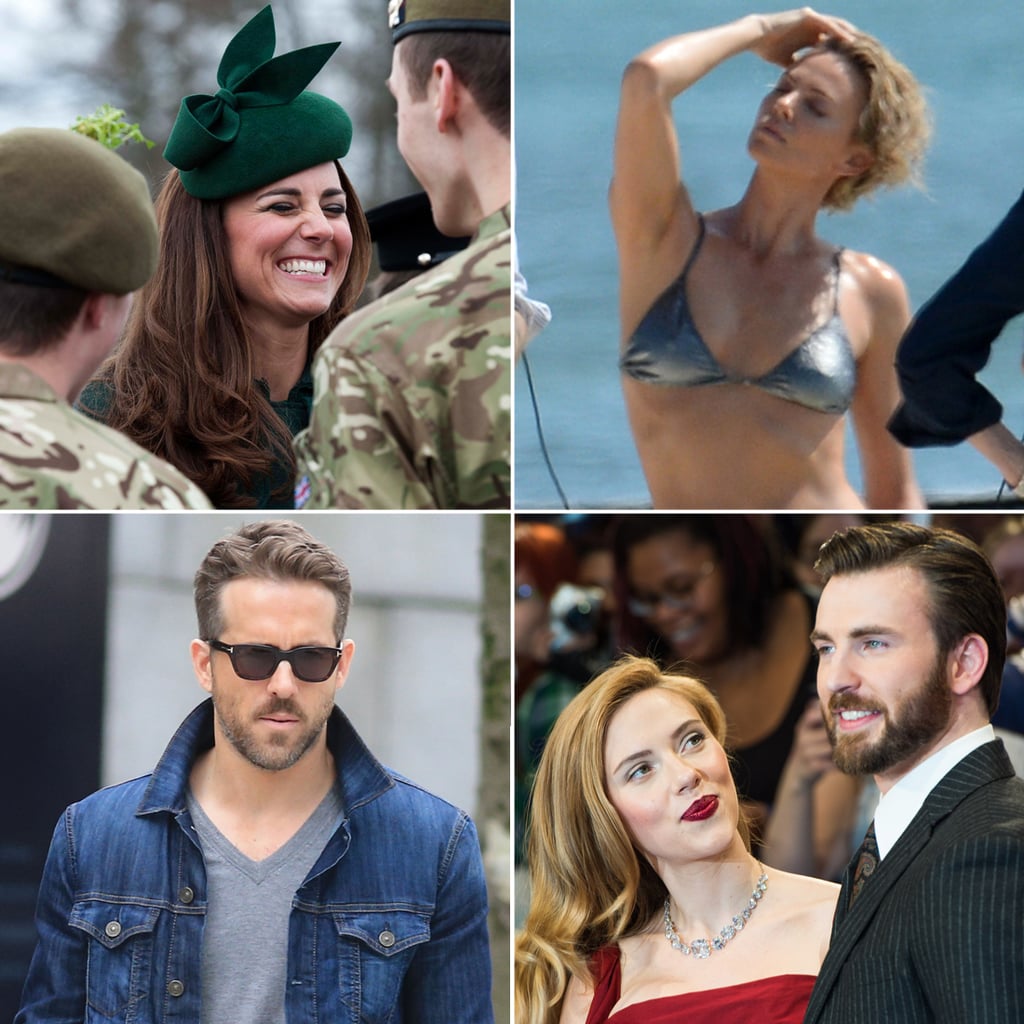 0
This Week's Can't-Miss Shots!
Some of our favorite stars gave us pretty contagious smiles this week, setting the tone for a happy Spring. Kate Middleton broke out in giggles when she spoke with Irish Guards at a St. Patrick's Day event, and Scarlett Johansson lit up when she and Chris Evans brought their Captain America premiere parade to London. Meanwhile, Ryan Reynolds made our hearts stop with his smoldering stare and semipopped collar, and Charlize Theron had us wondering when her bikini photo shoot snaps will be released. Keep reading to see all that and more!
Source: Getty and FameFlynet