Beyonce With Kim Kardashian and Kanye West at the Grammys
Where Was Jay Z During This Picture-Perfect Grammys Moment?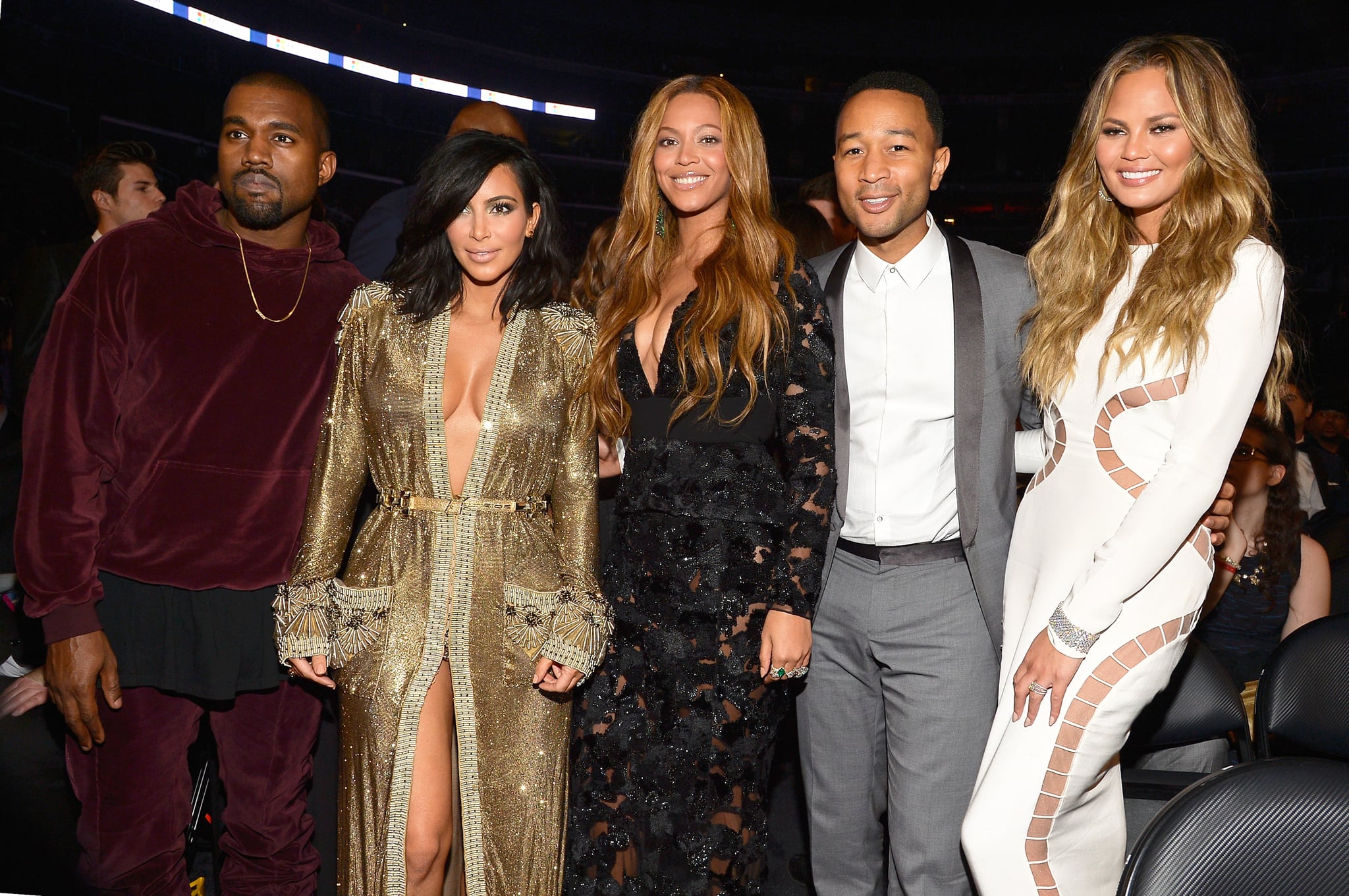 Although Jay Z was right at Beyoncé's side when their big win was announced at Sunday's Grammys, he missed out on a picture-perfect moment later in the show. At one point, Beyoncé linked up with Kanye West, Kim Kardashian, John Legend, and Chrissy Teigen for a photo, and Jay Z was the missing piece of the triple-date puzzle. Earlier in the night, Beyoncé sweetly thanked her "beloved husband" while accepting the award for best R&B performance, which went to her and Jay Z for "Drunk in Love." Bey was among this year's Grammy performers, and she hit the stage for a gorgeous performance of "Take My Hand, Precious Lord" before introducing "Glory" with John Legend and Common. Check out more Grammys coverage, including a look at all the hot couples at the show!